Jenna Coleman bio: age, height, boyfriend, movies and TV shows
Jenna Coleman is a British actress, philanthropist, presenter, and model. She is popularly known as 'Queen Victoria' because of the role she plays in the monarchial drama Victoria. Others know her as Jasmine, the character she assumed in the 2005 drama Emmerdale. What most people do not know is that there is much more to the young actress' life.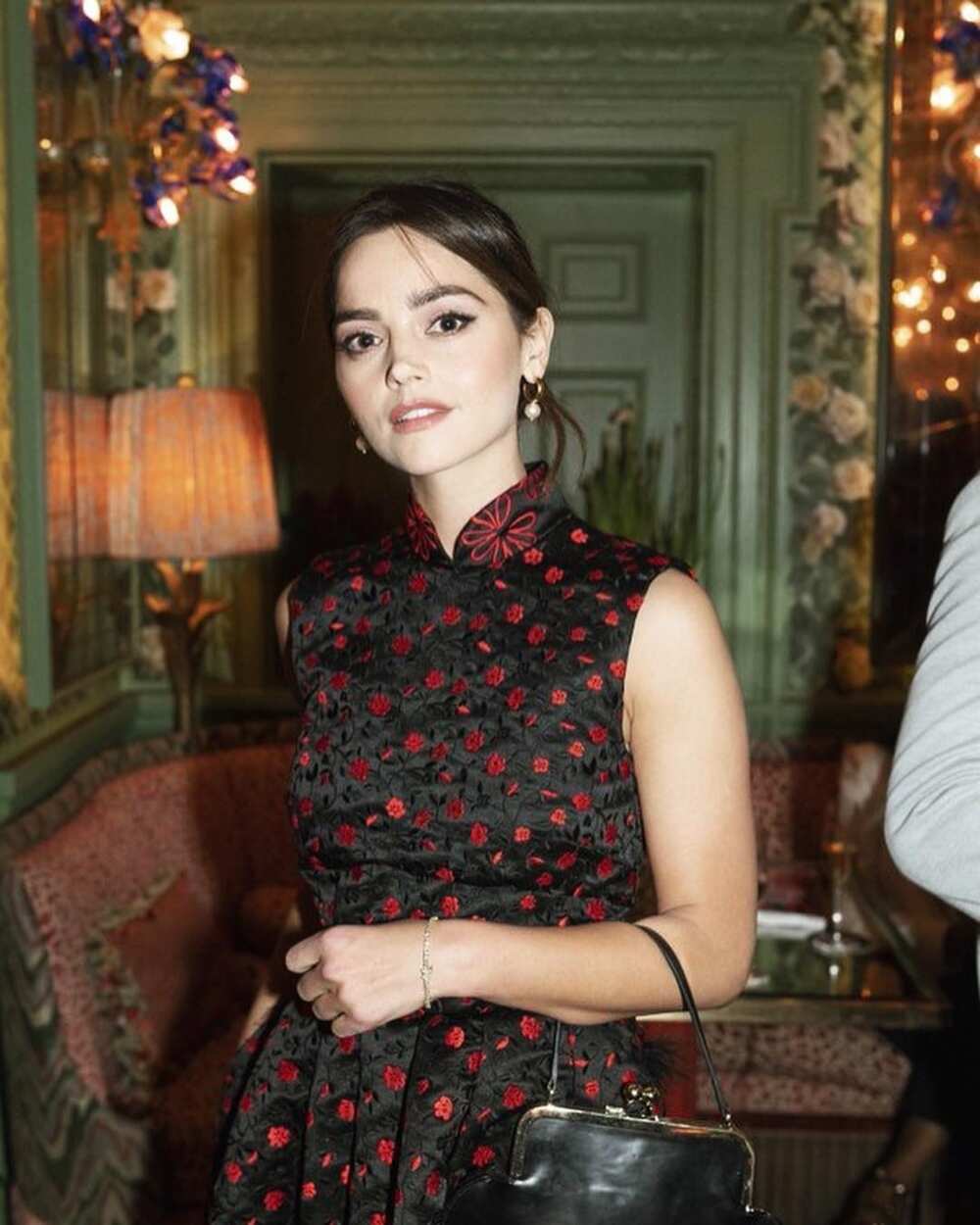 Although her role in Victoria has been huge, other notable TV shows in her portfolio include Doctor Who and Waterloo Road. The actress is also known for the film blockbuster Captain America: The First Avenger as well as Corporate Monster.
The young star is also passionate about charity. She is currently an ambassador of Place2Be, an organization that emotionally and therapeutically supports schools. She is also an ambassador of One to One Children's Fund, a South African-based charity fund that creates awareness on HIV.
Profile summary
Name: Jenna Louise Coleman
Date of birth: 27th April 1986
Jenna Coleman age: 33 years
Place of birth: Blackpool, Lancashire
Nationality: British
Ethnicity: English
Height: 5'2"
Weight: 50kgs
Zodiac sign: Taurus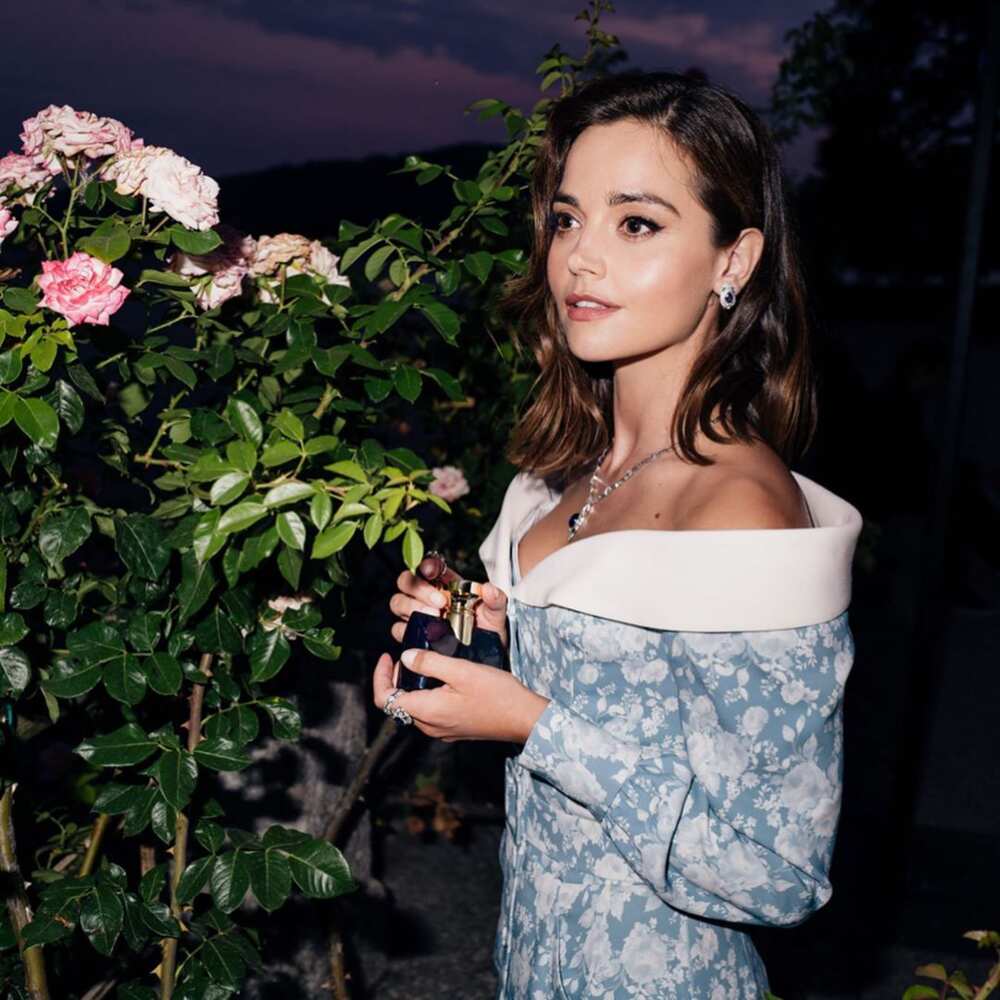 Background
This actress was born on the 27th of April 1986. Where is Jenna Coleman from? Originally she is from Blackpool, Lancashire in the UK where she was born.
According to Coleman, it is her grandmother who named her after a character in an old drama series called Dallas. She went to Arnold School and was lucky to be appointed the school head girl.
It is at Arnold School that the young star realized her passion for acting. While still in school, she joined a local acting group by the name Yer Space, and her first play with the group was Crystal Clear.
Her outstanding role in the play earned her an award during the 2004 Edinburgh Festival. Before Crystal Clear, she had starred in school plays such as Summer Holiday and Snow White and the Seven Dwarfs.
Her passion for acting saw her skip a chance to join York University. Instead, she chose to pursue acting. She is often quoted saying that when she landed her first role, she put all her plans for school aside to focus on it.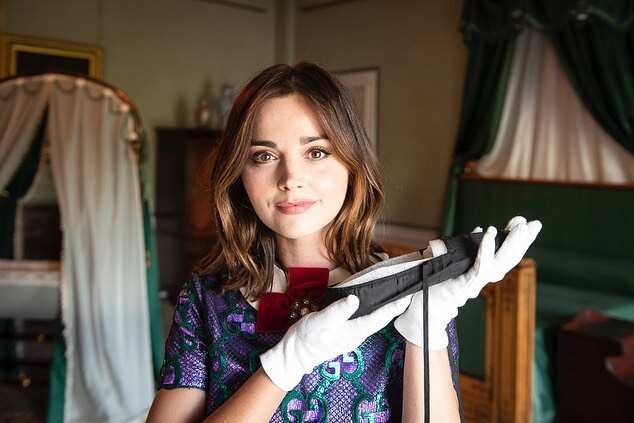 Career
Jenna-Louise Coleman has had an illustrious movie and TV career. Her passion for acting saw her make an appearance on TV in 2005 in the drama series Emmerdale.
The actress also made an appearance in a theatre production known as All My Sons (2019). Below is a detailed list of Jenna Coleman movies and TV shows.
Movies
In 2011, Jenna took up the role of Connie in Captain America: The First Avenger. Her performance was quite memorable.
In the movie, Connie went to the Stark Expo on a date with Bucky Barnes and brought her friend Bonnie to meet Steve Rogers. She watched with the others as Howard Stark presented his flying car. Whilst Rogers left to enlist for the army, she, Bucky and Bonnie went dancing together.
Later, Connie served as a nurse and was among those who greeted the Howling Commandos following their successful liberation of Barnes and other soldiers.
In 2016, the actress landed a role in the movie Me Before You. She played Katrina. In 2019, she made another notable appearance in Corporate Monster. She is Ellen in the short film.
Jenna Coleman TV shows
1. Emmerdale (2005)
The actress's professional debut TV show was Emmerdale. She played Jasmine, a spiteful young lady, in the 2005 drama.
The series is set in a farmhouse in Emmerdale, a fictional village in the Yorkshire Dales. The farm was the home of the Sugden family, having been purchased by Jacob Sugden in the 1930s. Jacob ran the farm into the ground, drinking away its profits.
The badly-maintained farm's future looked bleak when it was passed on to Jacob's son, Jack, upon the former's death. The successful soap opera had a storyline that focused on a family, a farm and characters in a nearby village.
2. Waterloo Road (2009)
2009 saw her take on a similar role as the one she had in Emmerdale, but in a different TV production called Waterloo Road. She plays Lindsay, a naughty girl, in the school drama.
As Lindsay, she is exceptionally intelligent but cold, violent and condescending, and she is renowned for ferocious mood swings. Her storyline starts with her character killing a person, engaging in a cover-up, going on trial, and being sent to prison, never to be heard from (on the show) again.
3. Doctor Who (2012)
Early in her career, the actress had a role in Doctor Who. She played the doctor's female companion in the sci-fi series. She auditioned for the role in secrecy, lying that it was for a project called Men on Waves, an anagram for "Woman Seven".
The young actress was picked to play Clara because she worked the best alongside Smith and could talk faster than he did. During the audition, the panel was impressed because she gave Smith a run for his money.
Although he was told that Clara was just an "ordinary girl", the Doctor couldn't believe that to be true and thought her to be "the only mystery worth solving". This was the premise of the actress's storyline in the series.
Her performance as Clara was well received by critics; however, many Doctor Who fans have found the character very divisive.
During the 2014 Glamour Awards, she was recognized as the country's Actress of the Year. This was proof of her exceptional execution of the role.
4. Dancing on the Edge (2013)
In 2013, the actress played the role of Rosie in the TV drama Dancing on the Edge.
She also assumed the role of Lydia in Death Comes to Pemberley in 2013. The same year, she featured as herself in the comedy show Five(ish) Doctors Reboot.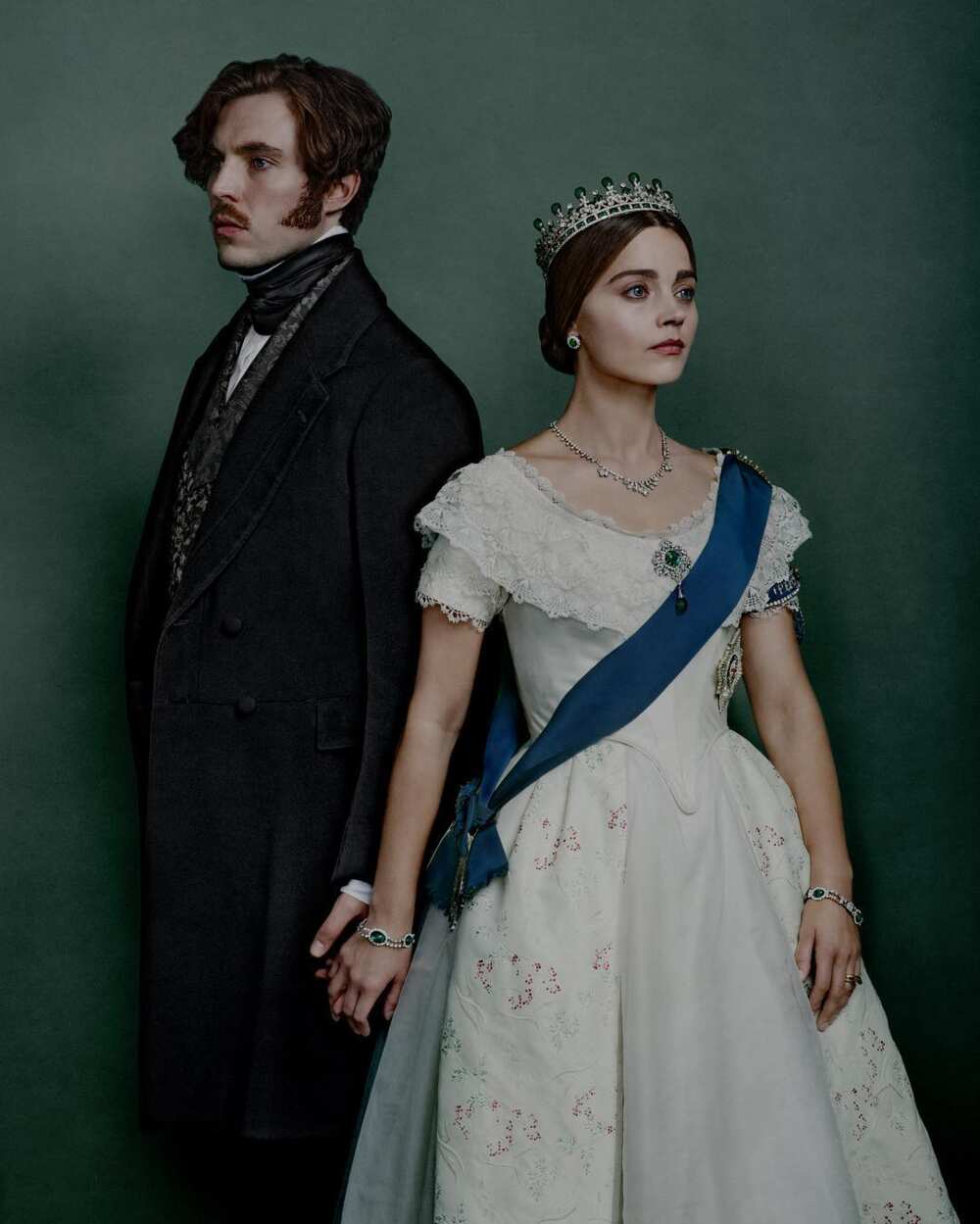 5. Victoria (2016 - Present)
The beauty plays the female lead in this depiction of the history of England's royalty. The series premiered in August 2016 and has been running to date. All of its three seasons have been well-received, with high ratings and viewership.
King Albert's sudden collapse due to his failing health ended the third season on a high note, leaving fans curious about the queen's fate. Although the show is currently on a break, a fourth season is expected anytime soon.
Jenna Coleman husband in the drama series, Tom Hughes, is her boyfriend in real life. Their relationship was kept under wraps for a long time. Remarkably, Tom Hughes Jenna Coleman chemistry seems to work just fine because of their love story behind the scenes.
Coleman admitted that she did not know much about Queen Victoria when she took the role so she had to do some research. Her role in the royal series saw her win the 2017 Golden Nymph Outstanding Actress Award.
6. The Cry (2018)
The actress was cast as Joanna in The Cry, a story about a lost child. Joanna and Alistair are young parents who travel from Scotland to a town in Australia to visit family and fight for the custody of Alistair's daughter.
On the drive from Melbourne to the coastal town of Wilde Bay, their baby son Noah goes missing. In the aftermath of the tragedy, under public scrutiny, their marriage collapses and her mental health starts to worsen.
In 2019, the actress joined the cast of The Serpent. The series is still under production, and so is The Remote Read, another series she is expected to feature in.
Jenna Coleman measurements
The actress is popular for her petite frame and aristocratic features. Her prominent, defined cheekbones, soft eyes, and noticeable, striking features are why many people call Jenna Coleman hot.
She is one of the most beautiful actresses in the United Kingdom. How tall is Jenna Coleman? Jenna Coleman height is about 5 feet 2 inches, and she currently weighs 110 pounds. What is more, the beauty has dark brown eyes and hair.
Jenna Coleman boyfriend
Is Jenna Coleman dating? Yes, the actress is dating movie star Tom Hughes, who acts as the male lead in Victoria. Hughes plays Prince Albert in Victoria.
The Jenna Coleman Tom Hughes relationship has been kept on a low-profile for long. It is, however, reported that the two have been dating since 2016.
Tom Hughes and Jenna Coleman not only co-starred in Victoria but had also acted together before. Their first encounter as members of a cast was while producing Dancing on the Edge.
At the time, Jenna Coleman and Richard Madden of Game of Thrones were dating, and Hughes also had a girlfriend, actress Ophelia Lovibond. It is unclear why Richard Madden and Jenna Coleman parted ways. However, their separation paved the way for a budding romance on the set of Victoria.
When they were cast as lead characters in the series, Jenna Coleman and Tom Hughes hit it off and soon started dating. The two later moved in together and are currently living in North London.
Jenna Coleman is proof that anyone can dream and achieve their dreams. She was passionate about acting from the very beginning, and this drove her into the gates of Hollywood. Her accolades speak volumes about her accomplishments as a British actress. Because she is still young, her fans can expect more from her in the coming years.
Source: Legit.ng