Ryan Haywood's biography: where is the former Rooster Teeth star now?
Ryan Haywood is an American gaming journalist, voice actor, host, and content producer. To most people, he is best known for his association with Rooster Teeth, a hugely popular American video production company. During his stint at the company, Ryan was known for filming, co-hosting, and participating in Achievement Hunter, one of the most prominent Rooster Teeth divisions. This was before his somewhat controversial departure from the company.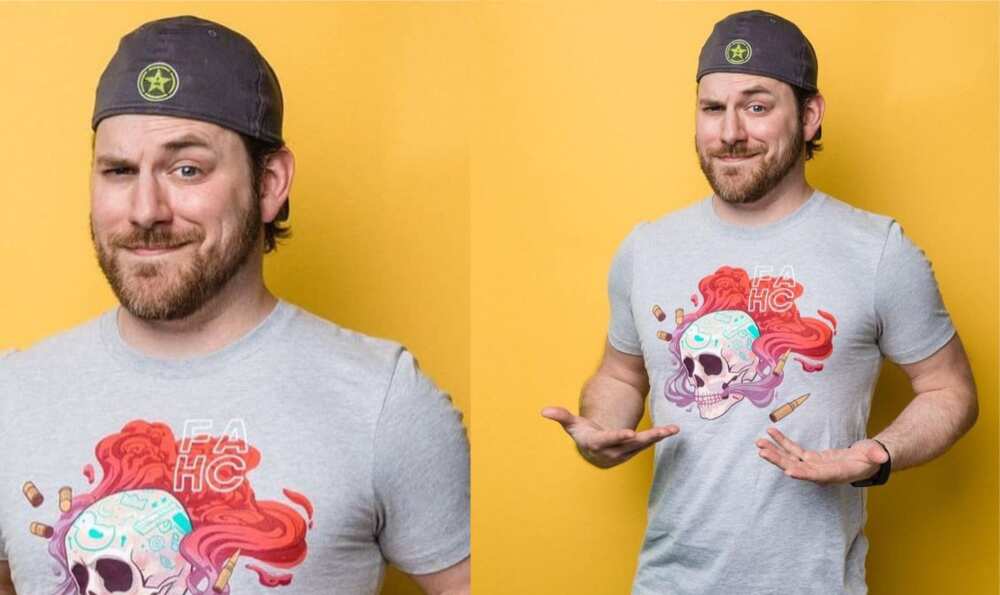 While Ryan is undoubtedly quite prolific at what he does, he has also been the centre of some bad publicity, especially at the time around his departure from Rooster Teeth. Here is a quick look at his life.
Profile summary
| | |
| --- | --- |
| Full name name | James Ryan Haywood |
| Nicknames | Iron Ryan, The Mad King |
| Gender | Male |
| Date of birth | December 6, 1980 |
| Age | 41 years old (as of 2022) |
| Zodiac sign | Sagittarius |
| Place of birth | Columbus, Georgia, USA |
| Current residence | Austin, Texas, USA |
| Nationality | American |
| Ethnicity | White |
| Religion | Christian |
| Sexuality | Straight |
| Height in feet and inches | 5'8" |
| Height in centimetres | 172 |
| Weight in pounds | 154 |
| Weight in kilograms | 70 |
| Hair colour | Brown |
| Eye colour | Brown |
| Mother | Debbie Hoover |
| Father | David L. Edwards |
| Brother | Eddie |
| Sister | Tanya |
| Marital status | Married |
| Wife | Lаurіе Ніggіnbоthаm |
| Children | Еlі аnd Оlіvіа |
| University | Full Sail University, Gеоrgіа Ѕоuthеrn Unіvеrѕіtу |
| Profession | Voice actor, video game journalist, internet and YouTube personality |
| Net worth | $2 million |
Ryan Haywood's bio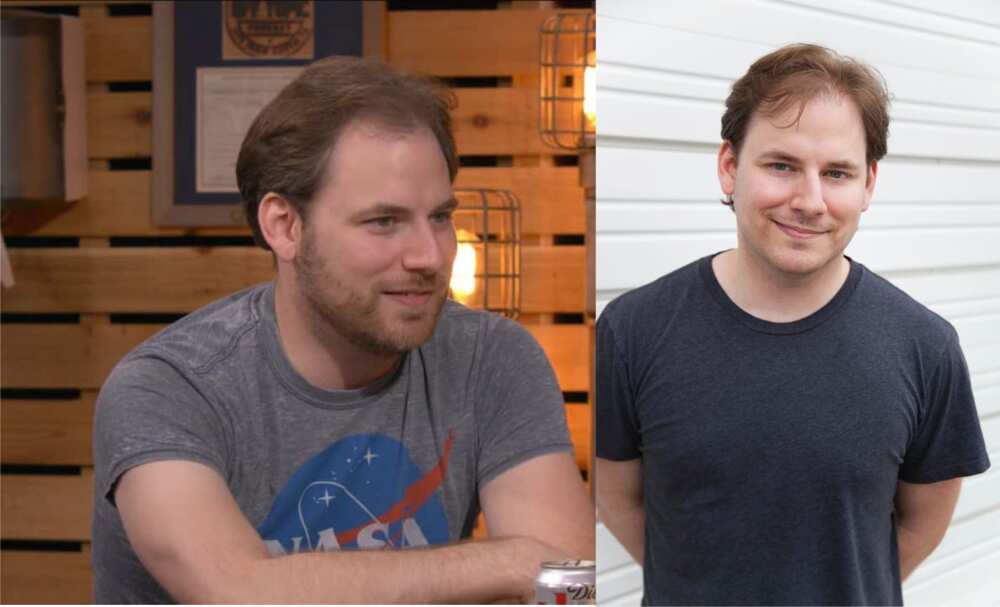 PAY ATTENTION: Follow us on Instagram - get the most important news directly in your favourite app!
How old is Ryan Haywood? The former Rooster Teeth star was born on December 6, 1980, in Columbus, Georgia. He was born James Ryan Haywood to David Edwards and Debbie Hoover. This makes him 41 years old as of 2022. Ryan is the youngest of three children. He has an older brother named Ryan Edwards and an older sister called Tanya Edwards.
The renowned voice actor grew up in Columbus, Georgia, with his family. While Ryan was in high school, he worked as a professional male model appearing in a magazine called Twist. On top of his young modelling career while in high school, Ryan worked as a pool cleaner.
The multitalented internet personality attended Georgia Tech University and later enrolled at Georgia Southern University. He then moved to Europe to further his studies and attained degrees in Theatre and Computer Animation.
Career
At the beginning of 2011, Ryan moved to Corpus Christi, Texas and landed a job with Rooster Teeth after seeing an advert on Craigslist.
Ryan was appointed the head video creator and editor for the company's YouTube channel, GameSprout, which currently has close to 4 million subscribers. In the start, it was a part-time job, but, over time, Ryan became a full-time member of the RT Studio, which necessitated his relocation to Texas.
Rise to stardom
As Ryan got acquainted with his role, he started getting more responsibilities. The YouTube personality started working at the company's subsidiary Achievement Hunter, first as a co-host, then as the primary host in April 2015.
This position allowed him to host various shows, including Let's Play Live: The Documentary (2015), On the Spot (2014-2016), Theatre Mode (2016-2017), and Off-Topic. Off-Topic became Ryan's primary contribution as he has featured in 100 episodes.
Besides hosting, Ryan also took part in other projects and television series by Rooster Teeth. He worked as a machinima animator, animation and VFX editor, and technical director for the Red vs Blue project that was in production at the time.
Ryan also made his first video for Achievement Hunter, titled A Video Game Tour of NYC, uploaded on Rooster's YouTube channel in 2011.
The voice actor's first credit for his company's animated projects and TV series was for the voice of Professor Peter Port in the animated film RWBY: Volume 1 in 2013. He repeated the role in the sequels RWBY: Volume 2 (2014), then RWBY: Volume 3 (2016), RWBY: Volume 4 (2017), and the animated series RWBY (2013-2017), and RWBY Chibi (2016-2018).
Filmography
Here are the films, video games and TV shows in which Ryan has appeared.
| | | |
| --- | --- | --- |
| Film/TV show/video game | Year | Role |
| Let's Play Minecraft | 2015-2020 | Ryan |
| 3D Ultra MiniGolf Adventures | 2013-2020 | Ryan |
| Camp Camp | 2017-2019 | Agent Millers |
| Nomad of Nowhere | 2018 | Jethro |
| Heroes & Halfwits | 2016-2018 | Albus Cumberbatch/Rand |
| Sugar Pine 7 | 2018 | Ryan |
| RWBY Chibi | 2016-2018 | Peter Port |
| Lifestyle Classic | 2018 | Ryan |
| Red vs Blue | 2012-2017 | Smith/Marlowe/Andersmith |
| Schooled | 2016-2017 | Ryan |
| The Eleven Little Roosters | 2017 | Ryan Haywood |
| RWBY | 2013-2017 | Professor Peter Port |
| Uno: The Movie | 2016 | Ryan |
| RWBY: Grimm Eclipse | 2015 | Peter Port (voice) |
| X-Ray and Vav | 2014-2015 | The Mad King |
| Rooster Teeth Shorts | 2014-2015 | Ryan |
| Ten Little Roosters | 2014 | Ryan |
Departure from Rooster Teeth
What happened to Ryan Haywood? He left Rooster Teeth on October 6, 2020, after numerous sexual misconduct allegations. The following day, on October 7, the firm issued a statement claiming that they had parted ways with him as he had breached the firm's Code of Conduct.
What did Ryan Haywood do to warrant firing? Around the time of Ryan's departure, an unnamed lady had come out alleging that she had had a sexual affair with the voice actor ever since she was seventeen years old. A Reddit user then escalated the issue by compiling a spreadsheet detailing other allegations levelled against Ryan.
The allegations were mostly between 2016 and 2019, with a few dating back to 2004. One of the victims described Ryan as a manipulative predator who often took advantage of power dynamics to solicit sexual favours from underage girls.
Following the allegations, Ryan from Rooster Teeth admitted that he made mistakes but divulged from providing further details on the matter. In a tweet on October 6, 2020, he stated that he had taken full responsibility for his actions. According to his statement, his family was experiencing a hard time with all the humiliations and threats.
Here is an excerpt of his statement.
I made mistakes and will be leaving RT to focus on rebuilding my family and life. I'm sorry to anyone I've hurt. I do want to say emphatically that I never did anything illegal. The consequences of my actions are mine to deal with; please stop harassing and threatening my family.
Following these revelations, numerous Rooster Teeth and Achievement Hunter staff took steps to disassociate themselves from Ryan's tainted image. The situation worsened after the release of the Red vs Blue project was delayed to re-record Haywood's dialogue in the series.
Also, Achievement Hunter co-founders, Michael Jones and Jack Pattillo vowed to clear every trace of the YouTube personality, although they confessed that it would not be easy.
Ryan's ouster from Twitch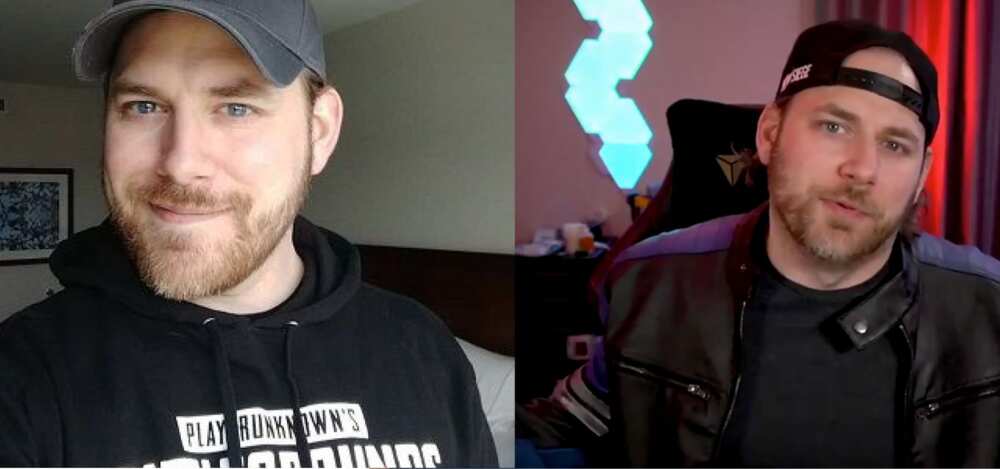 Following the sexual affair allegations, Twitch permanently banned Ryan Haywood from its platform after a massive push from the community urging the social media company to take action. Haywood had attempted to return to the forum in early 2021.
Is Ryan Haywood still married?
Although Ryan is quite secretive about his personal life considering his popularity, it is well known that he is married to Dr Laurie Higginbotham and has two children with her.
Ryan and Laurie are still together. Still, Ryan has largely kept his family away from the spotlight since his controversial exit from Rooster Teeth.
Is Geoff still at Rooster Teeth?
Geoff Ramsey was among the six co-founders of the Rooster Teeth digital media company. In early 2012, he moved away from the company, citing numerous reasons that made it difficult for him to work. Since then, he has only appeared in a few non-Achievement Hunter-related Rooster Teeth productions.
Where is Ryan Haywood now?
What happened at Achievement Hunter? On October 6, 2020, Ryan Haywood announced his departure from the company following a leak of explicit photographs and amid accusations of having sexual affairs with fans, including some minors. He has since disappeared from the public radar.
Will Ryan Haywood ever return?
Possibly not. In a live stream held after a brief hiatus from the fallout, some of the Rooster Teeth founders, Pattillo and Michael Jones, deplored Haywood, announcing that several videos featuring him would be removed from Rooster Teeth's library and that he would never be allowed back at the company.
What is Ryan Haywood's new job?
Where is Ryan Haywood in 2022? Not much is known about the former Rooster Teeth employee besides the fact that he now lives with his family in Austin, Texas.
What is Ryan Haywood doing now?
There has not been any Ryan Haywood update in 2022 regarding a new job.
Fun facts
Here are some interesting facts about Haywood.
He voiced three different characters in the 2012-2017 Red vs Blue series
He is an excellent cameraman
Ryan Haywood left a mark in the gaming industry during his stint at Rooster Teeth. His impeccable editing, hosting, and voice acting skills stamped his name at Rooster Teeth. Unfortunately, his career was marred by scandals that eventually led to his departure.
READ ALSO: Mady Gio's biography: age, height, nationality, net worth, TikTok
Legit.ng recently published an article about Mădălina Ioana Filip, popularly known as Mady Gio. She is a well-known British-Italian TikTok star, YouTuber, Instagram influencer, entrepreneur, lingerie model, and Twitch streamer.
Mady is hugely popular on various social media platforms and has amassed a huge global following. She uploads wide-ranging content, including lingerie photos, lip-sync videos, and destination photos. Read on to find out more about her.
Source: Legit.ng