Ryan Haywood's biography: where is the former Rooster Teeth star now?
Ryan Haywood is a former long-term employee of Rooster Teeth Productions. He was best known for co-hosting, filming, and appearing in the famous Rooster Teeth's division, Achievement Hunter.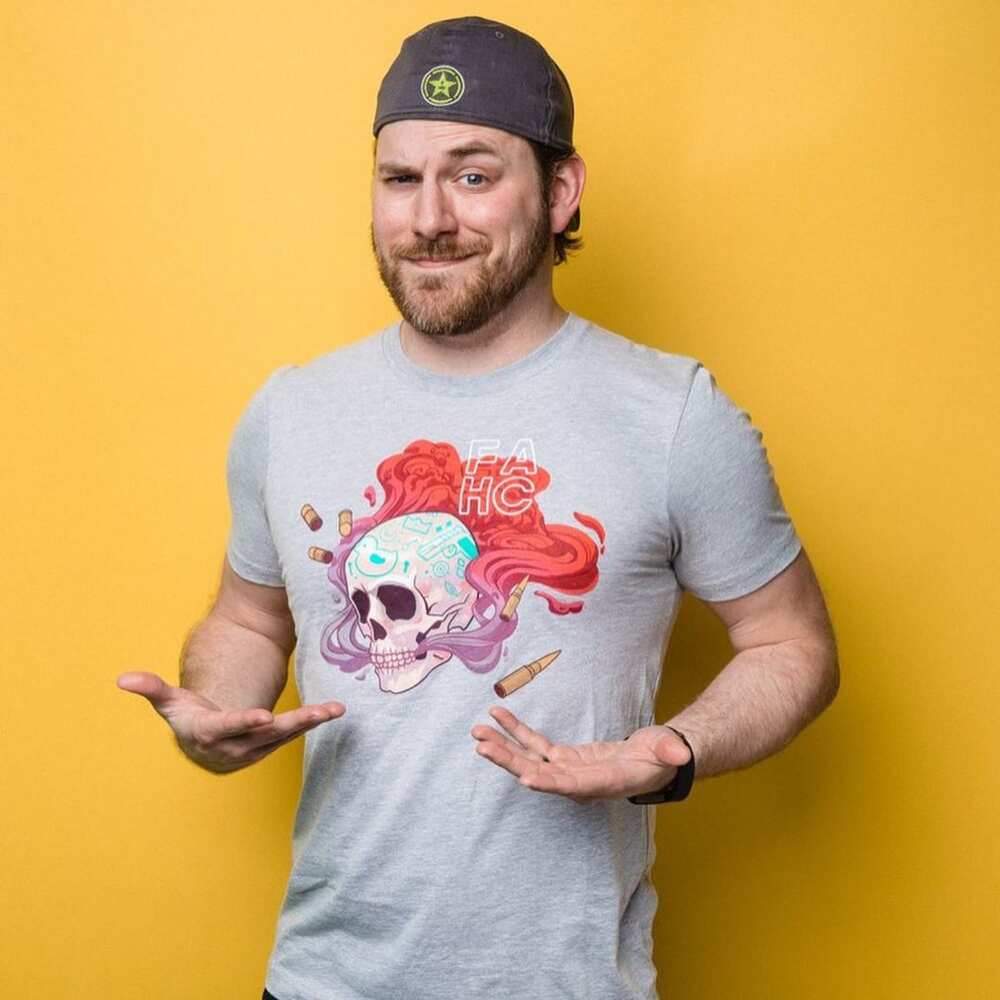 What happened to Ryan Haywood, and where is the former Rooster Teeth star now? What did Ryan Haywood do? Read on for more details on what exactly transpired and who he is behind the scenes.
Ryan Haywood's profile summary
Real name: James Ryan Haywood
Nicknames: Iron Ryan, The Mad King, Ryan the [blank] Guy, Rye Bread, The Vagabond
Gender: Male
Date of birth: December 6, 1980
Age: 41 years old (as of December 2021)
Zodiac sign: Sagittarius
Place of birth: Columbus, Georgia, United States of America
Current residence: Austin, Texas, US
Nationality: American
Ethnicity: White
Religion: Christian
Sexuality: Straight
Height in feet: 5'8"
Height in centimetres: 172 cm
Weight in pounds: 154
Weight in kilograms: 70 kg
Hair colour: Brown
Eye colour: Brown
Mother: Debbie Hoover
Father: David L. Edwards
Siblings: 2
Marital status: Married
Wife: Lаurіе Ніggіnbоthаm
Children: 2
University: Full Sail University, Gеоrgіа Ѕоuthеrn Unіvеrѕіtу
Profession: Voice actor, video game journalist, internet, and YouTube personality
Net worth: $2 million
Ryan Haywood's biography
Ryan is an alumnus of Full Sail University, where he graduated with a degree in computer animation. He also attended Georgia Southern University for six years, where he took courses in computer engineering, computer science, broadcast, and theatre.
He had a lucrative career, although everything went down the drain when allegations from his past surfaced. His biography highlights his journey from grass to grace and back to grass.
How old is Ryan Haywood?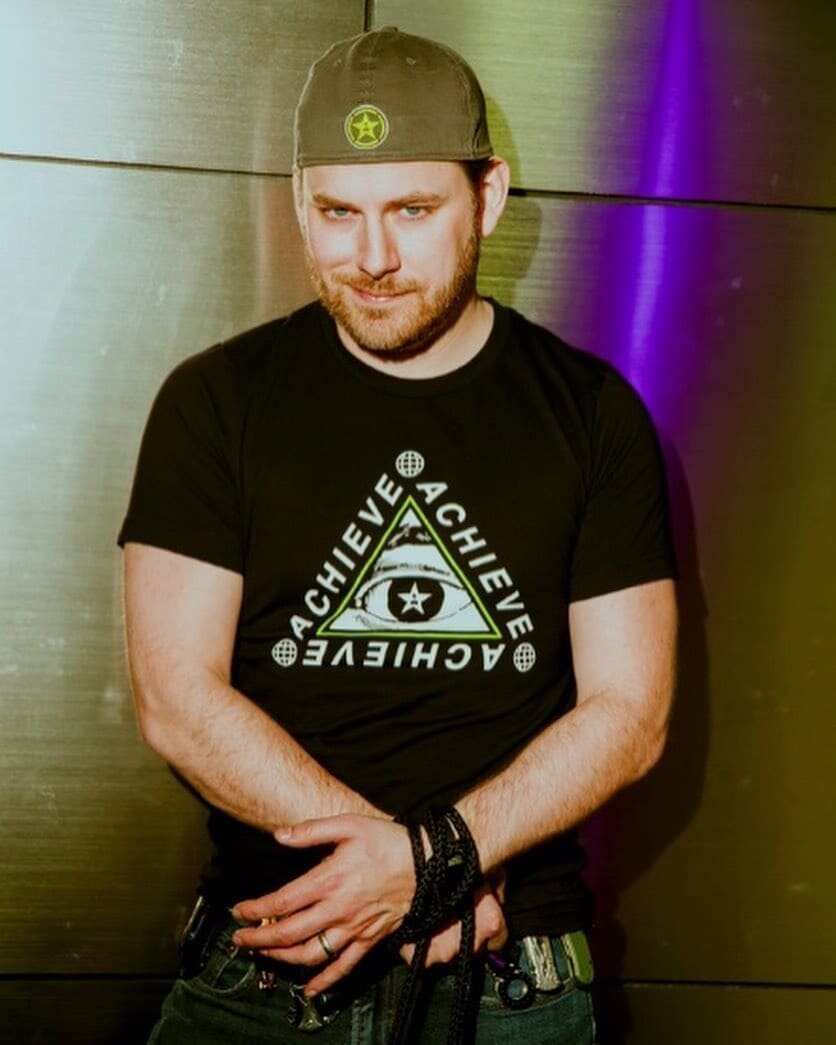 On December 6, 1980, Haywood was born in Columbus, Georgia, USA, to David Edwards and Debbie Hoover. He holds an American nationality and white ethnicity. As of December 2021, he is 41 years old. Ryan has two siblings, Tanya and Ryan Edwards. He grew up in Columbus, Georgia, with his family.
Haywood went to Full Sail University, where he graduated with a degree in computer animation. He also went to Georgia Southern University for six years, where he took courses in computer engineering, computer science, broadcast, and theatre.
Career
Ryan had started his career while still in school. He worked as a male model in Georgia, which resulted in him appearing in a magazine called Twist. His photos were later released after $200,000 had been raised during the Extra Life stream.
Along with Twist magazine, Haywood also starred in a runway show held in Italy, where he had an elf-like costume on a mushroom. In addition, Ryan also worked as a pool cleaner.
READ ALSO: Logan Thirtyacre's biography: age, height, girlfriend, net worth
Employment at Rooster Teeth
Upon moving to Corpus Christi, Texas, in March 2011, Ryan Haywood woke up to an online job opportunity on an advertisement posted for a job opening with Rooster Teeth. After submitting his application, Ryan got a part-time job in June that same year. His main job was to manage, oversee, and edit shows and videos created in the company's YouTube channel called GameFails.
READ ALSO: Claudia Walsh's biography: age, height, birthday, boyfriend
In September 2011, Rooster teeth officially hired Ryan as a video editor and director of the tenth season of the Red vs Blue series, which was in production at the time. Consequently, Haywood had to move with his wife, Laurie, to Austin for the permanent job at Rooster Teeth.
Ryan's first video for Achievement Hunter was titled A Video Game Tour of NYC, uploaded on YouTube by Rooster Teeth. He had his first voice-over on a video named The Witcher 2. In addition, he uploaded a video titled Skyrim: Kill The Meme, where he had a non-speaking role.
Following Red vs Blue season 10, Haywood transitioned from the Rooster Teeth animation department to venturing in Achievement Hunter full-time. Consequent to his promotion and involvement, he starred as the third primary host alongside his colleagues Geoff Ramsey, Ray Narvaez, Meg Turney, Gavin Free, and many others. Meg Turney and Ryan Haywood became good friends and shared a bond both socially and professionally.
Aside from being on Achievement Hunter, he appeared in live productions such as Immersions, Million Dollars, The Gauntlet, and many more. He also did a voice-over for various Rooster Teeth shows, an example being Professor Peter Port's voice.
READ ALSO: Alan Stokes' biography: age, height, parents, brother, girlfriend
What happened to Ryan Haywood?
What did Ryan Haywood do? A girl came forth alleging that she had had a sexual affair with Haywood since she was 17 years old. A Reddit user went further to compile a spreadsheet detailing the allegations. The spreadsheet included links to statement from several adults who also alleged to have had affairs with him.
The majority of the accusations date to between 2016 and 2019, although some stretch back to 2004. According to the claims, they accused James of sexual intercourse with several underage girls. Other accusers claimed he was sexting underage girls.
One of the victims characterized Haywood as a manipulative predator who took advantage of power dynamics to demand sexual favours from underage girls.
Haywood's rebuttal to the allegations
Haywood made a considerable effort to set the record straight that he had done nothing wrong or illegal. He claimed he would accept full responsibility for his actions. He also quested that people refrain from sending threats to his family.
Does Ryan still work at Rooster Teeth?
Following numerous sexual misconduct allegations, Ryan's exit from Rooster Teeth was after Twitch permanently banned him from its platform. He later publicly owned up to his mistakes and apologized to everyone he had hurt in one way or another.
Although he made attempts to return to Twitch, he got banned from the platform forever. As a result of his infidelity and predatory behaviours, Ryan Haywood's presence has since been scrapped from years of Rooster Teeth involvement.
READ ALSO: Gwen Gwiz's biography: age, real name, ASMR, surgery, net worth
Is Ryan Haywood still married?
Ryan Haywood's wife is called Lаurіе Ніggіnbоthаm. The two are high school sweethearts and have two kids, Eli, born in 2011, and Olivia in 2013.
What is Ryan Haywood doing now?
Although he is pretty secretive about his personal life, the former Rooster Teeth video editor is now in Austin, Texas, with his wife and two kids.
Does Ryan Haywood still stream?
Haywood is permanently prohibited from making any content on the popular streaming platform.
What is Ryan Haywood doing now?
The ordeal has had most people looking for Ryan Haywood's updates. After the tragic incident that cost him his job, the video actor withdrew from the limelight. He went off the radar, wiped off all his social media accounts. It makes it difficult to trace what he has been up to.
Ryan Haywood's height
Ryan is 5 feet 8 inches and weighs 50 kilograms. He has brown eyes and hair.
Ryan Haywood's biography explains how his life changed within a snap of a second. he went from being a fans' favourite to someone most people dread.
READ ALSO: Jay Alvarrez's biography: age, height, girlfriend, net worth
Legit.ng published moving details about Jay Alvarrez. He is an American Instagram star, YouTuber, model and social media influencer. He is famous for his luxurious travel uploads on YouTube and Instagram.
Apart from enjoying a massive following on social media, Jay Alvarrez is known for being among the music producers of Carry Me, a hit by Kygo. Despite his success, he has had a dramatic romantic life. His break-u with his long-term girlfriend spewed a lot of attention online.
Source: Legit.ng