Hannah Barron's biography: age, height, parents, husband, net worth
Hannah Barron is an American social media personality famous for uploading videos and images of herself while hunting, fishing or while on adventure. Hannah's Instagram account has over 860k followers, while her YouTube channel has over 320k subscribers as of writing.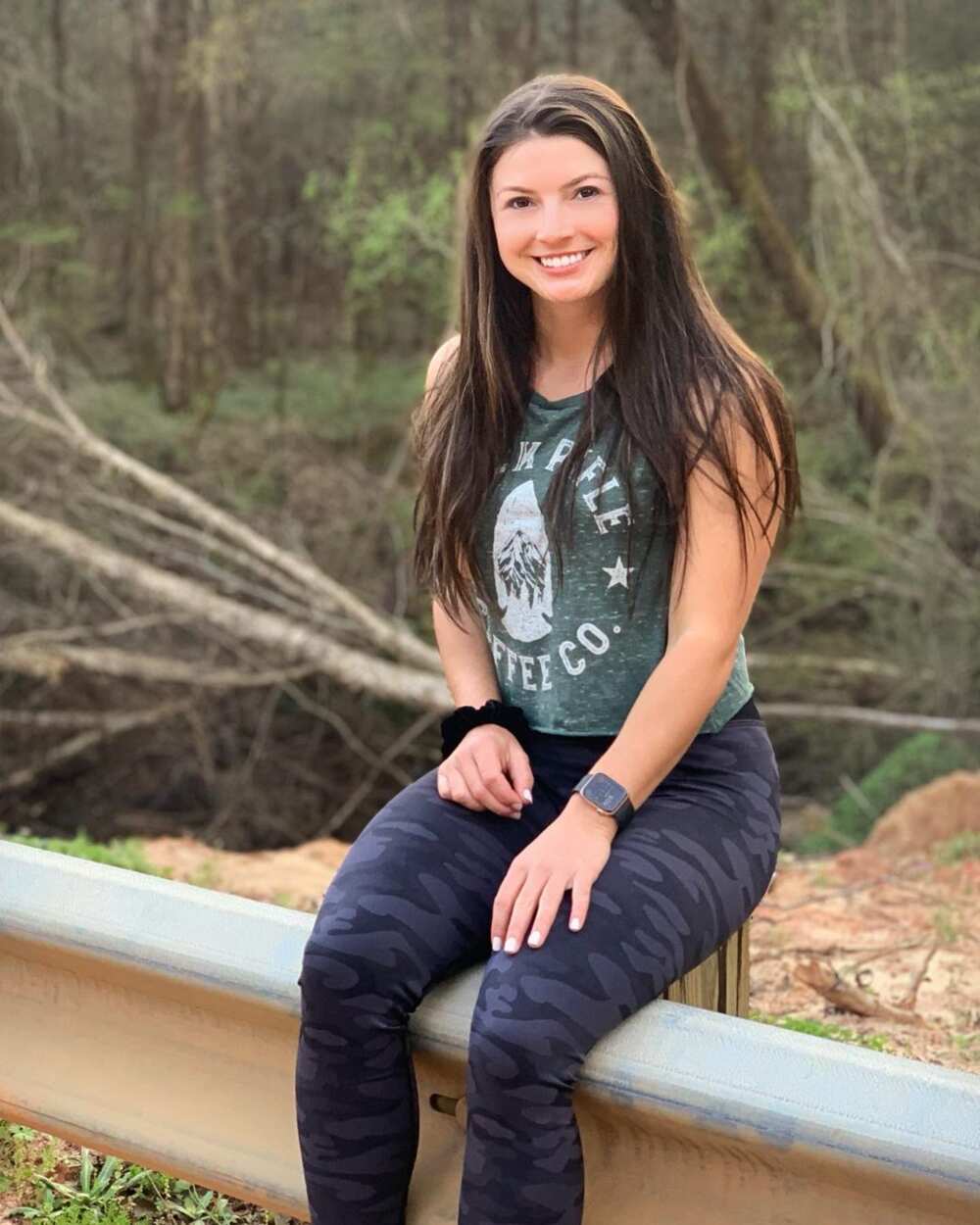 Hannah Barron got into hunting at a young age. It is while noodling that one of her cousins filmed her. She, later on, uploaded her video on her social media. Here is everything you need to know about Hannah Baron, including details about her age, parents, marriage, net worth and more.
Profile summary
Real name: Hannah Barron
Birthdate: 3rd July 1996
Age: 24 years old (as of 2021)
Zodiac sign: Cancer
Birthplace: Crenshaw County, Alabama
Profession: Social media personality
Height: 5 ft (1.52 m)
Weight: 115 lbs (52 kgs)
Who is Hannah Barron?
Hannah was born July 3rd 1996, to parents Lisa and Jeff Barron. Her love for hunting comes from her father, as he is an avid hunter—the duo hunt for deer, turkey or wild swine depending on the hunting season.
Hannah Barron's parents divorced while she was still young. She is still close to her parents. The star features her dad in most of her hunting vlogs. Hannah is also in charge of editing her father's YouTube videos. Not much is known about Hannah Barron's mom.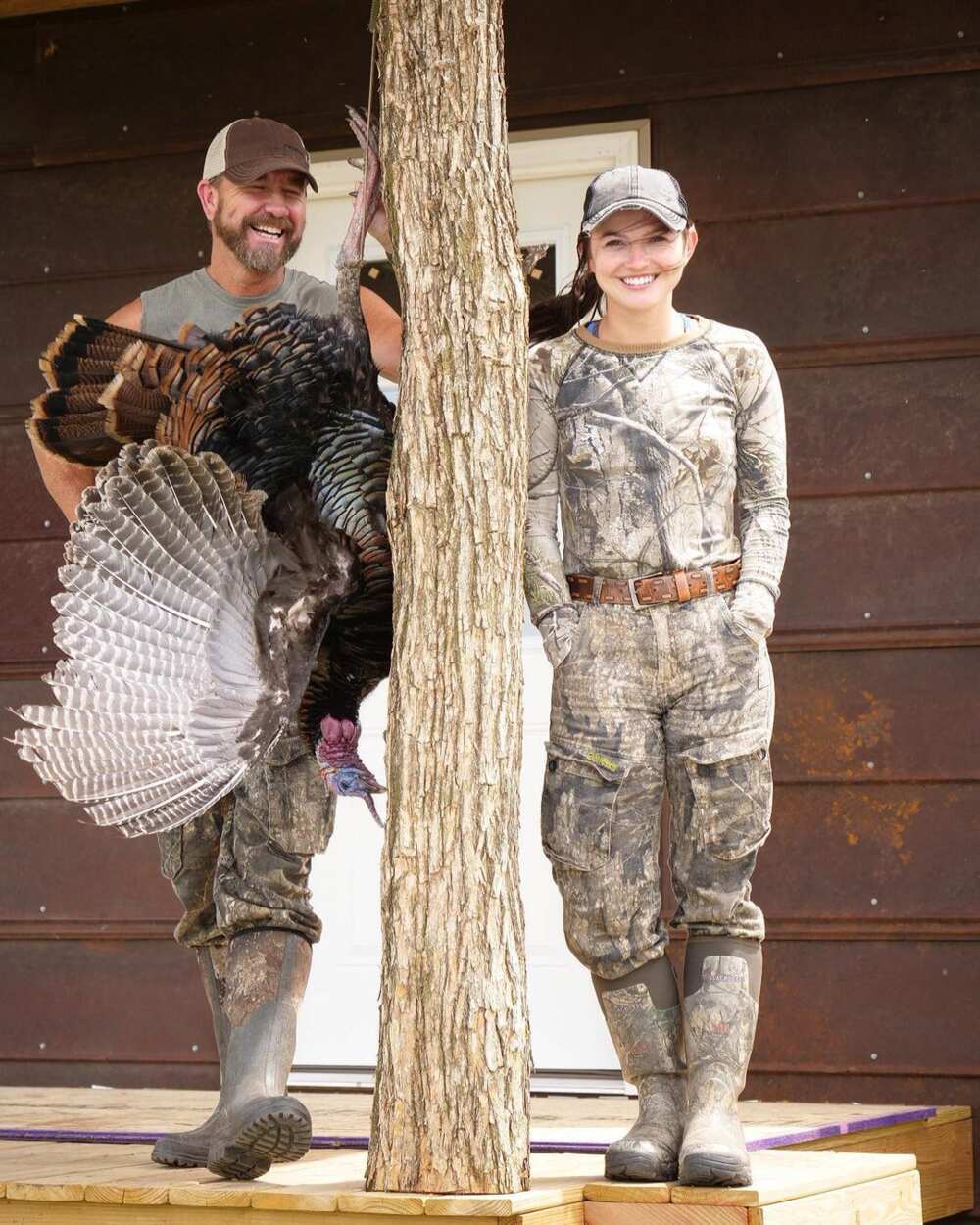 Education
As for her education, she attended Troy University, a public university based in her hometown, Alabama. She graduated and received a Bachelor of Science degree from the College of Communication and Fine Arts.
How old is Hannah Barron?
As of 2021, Hannah Barron's age is 24 years.
Career
The social media star has been hunting ever since she was a child. Her dad used to take her hunting as a small girl. She has stated that once she knew how to walk, her dad used to take her to the woods. There are even pictures of her dad holding her with one hand while she has her pacifier on, with a deer on her dad's other hand.
Speaking about her first deer kill, she was only 8 years old. Hannah and her dad were out hunting, and he made her wait for the perfect deer before she pulled the trigger. She had this to say about the whole experience:
II killed my first deer when I was 8—it was a 7-point buck. My dad made me wait for it. We watched a bunch of does, and smaller bucks pass by. It was the perfect first buck because it taught me if you wait, you'll get something bigger
Barron gained fame after her cousin filmed her noodling a fish. The social media star uploaded the video of herself noodling a 30-pound catfish on her Facebook and Instagram accounts. The video, which is more than one minute long, went viral and had over 15 million views.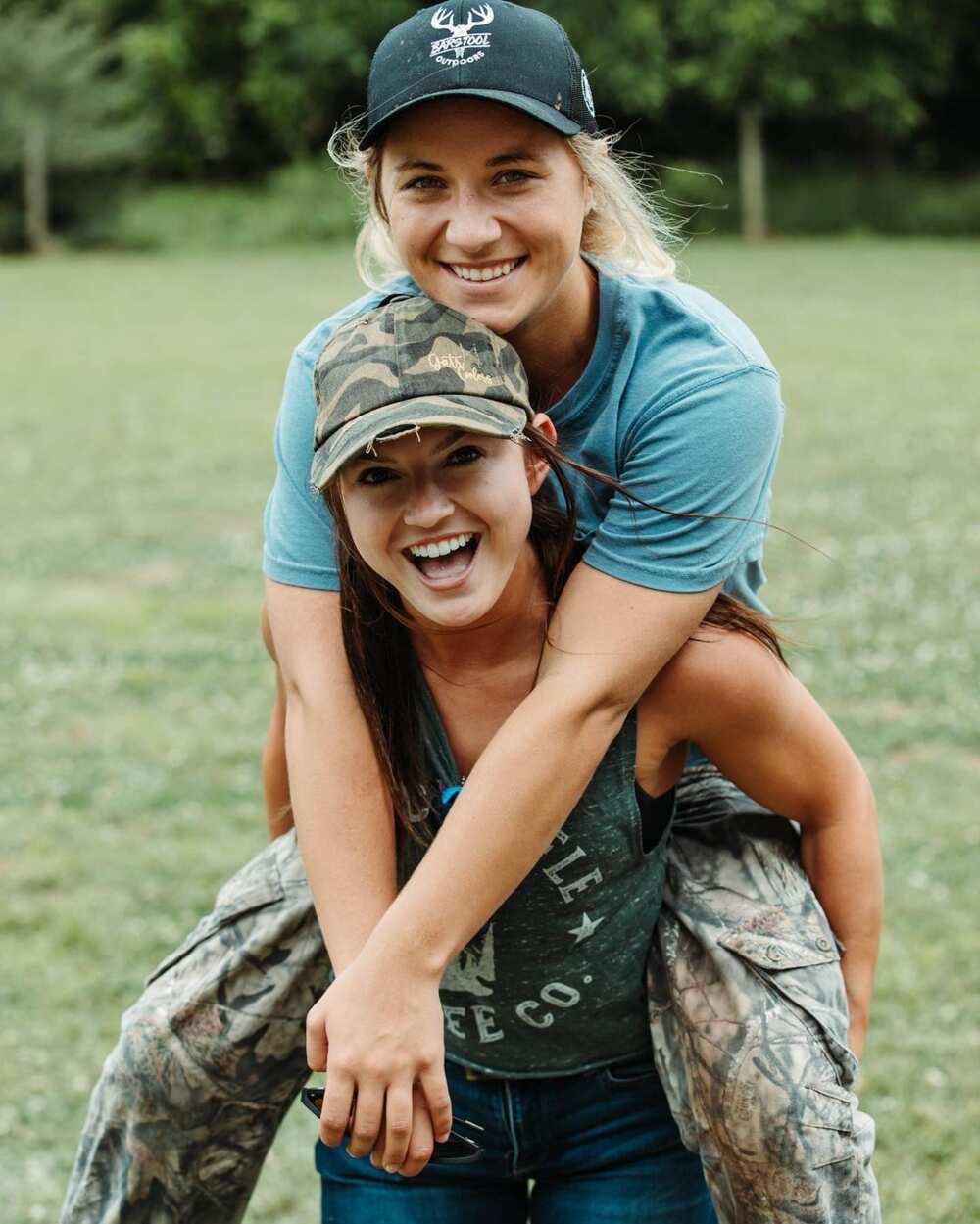 The star now boasts a massive following on her social media accounts. She has over 860k followers on her Instagram account, while her YouTube channel has over 320k subscribers.
She frequently uploads fishing, camping, and lifestyle vlogs. Hannah Barron's mother occasionally appears in her vlogs.
Speaking about her social media fame, she had this to say:
My lifestyle is the same as it's always been; social media just gives me a way to document it. I've always been an avid outdoorswoman, and I've always taken lots of pictures. So even before social media, I had thousands of pictures on my phone. Social media lets me document the things I do and share them with people.
How much is she worth?
Hannah Barron's net worth as of 2021 is guesstimated to be about $5 million. Her primary source of income is her career as a social media influencer.
She receives earnings from her Instagram account, sponsored ads on her YouTube channel, and revenue from her online merchandise shop. She owns an official website named barronoutdoors.com, from where she sells merchandise.
Is Hannah Barron married?
No, she isn't. She was, however, engaged to Ryan Horton, an experienced hunter. The couple started dating in 2016 and even posted cute pictures on their respective social media accounts. The relationship ended in 2019.
Height and weight
Hannah Barron's height is 5 feet and she weighs 115 pounds.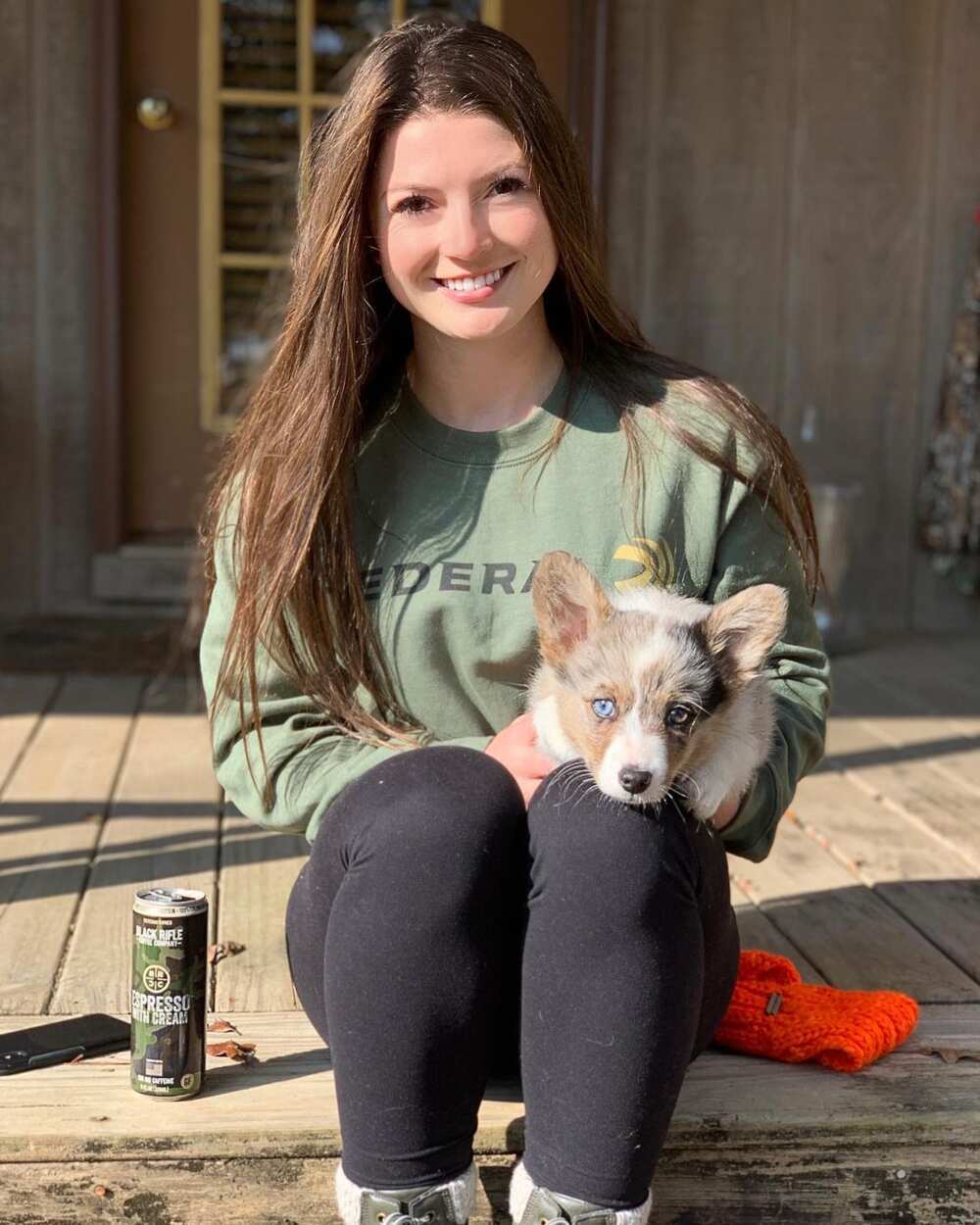 Hannah Barron's online audience grows with each passing day. She is a true inspiration to many as she continues to do what she loves most while making a career out of it.
READ ALSO: Shipping Wars Jennifer Brennan bio: age, net worth, is she married?
Legit.ng recently published an article about Shipping Wars' Jennifer Brennan. Jennifer Brennan, also known as the "Texas Cowgirl," is a famous reality TV star recognized for being a shipper or a transporter of various bulk goods. She came to the limelight after appearing on the A&E TV show Shipping Wars.
Jennifer Brennan is among the many celebrities who have significantly contributed to the growth of reality shows, especially in the shipping industry.
Source: Legit.ng