Zendaya parents: Who are the young star's mother and father?
Zendaya has established herself in the entertainment industry as one of the most sought-after actresses. She is famously known for her role in the HBO drama series Euphoria, where she plays Rue Bennett, a teenager struggling with drug addiction. Being a celebrity, her fans are curious to know about Zendaya parents and her family. So who are the young star's parents?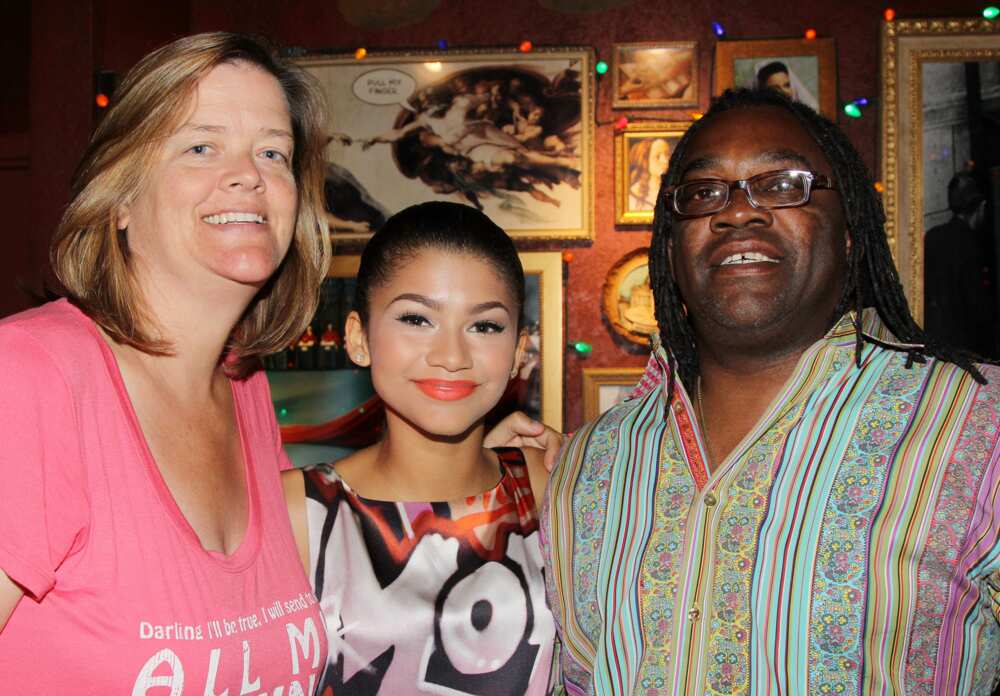 At age 14, Zendaya transitioned seamlessly to adult roles in numerous movies and television shows, displaying unmatched talent.
She was awarded the Primetime Emmy Award for outstanding lead actress in the series Euphoria. She made headlines becoming the youngest winner of the award.
The actress has made appearances in more than 25 movies and television shows since childhood.
Who is Zendaya?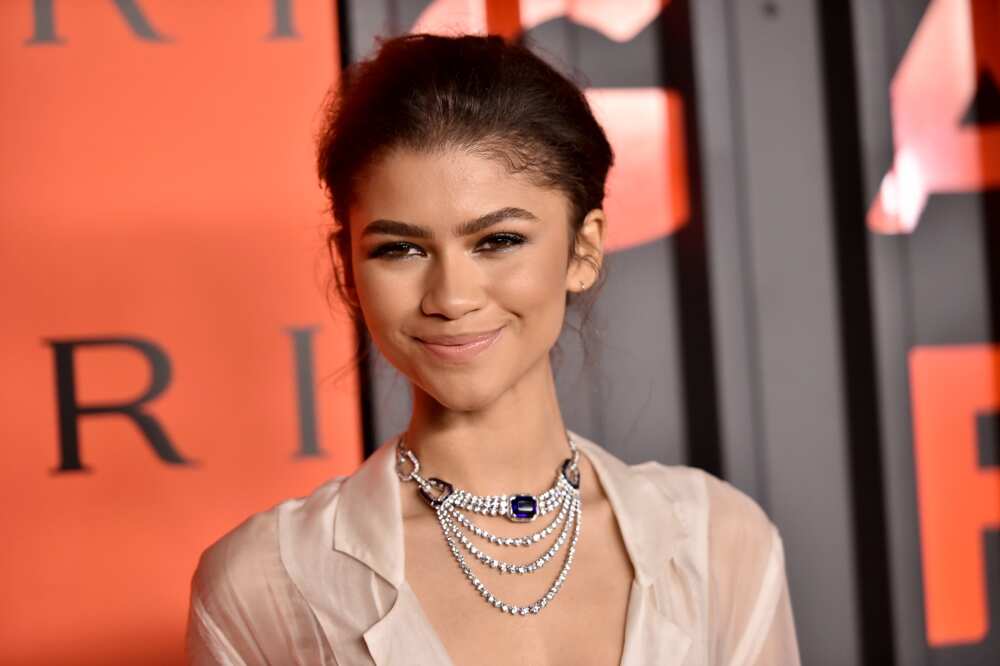 What is Zendaya's real name? Her real name is Zendaya Maree Stoermer Coleman. She was born on September 1, 1996, in Oakland, California, United States.
Her name Zendaya is derived from the Shona name, Tendai, from Africa. The Shona name Tendai means "to give thanks."
She attended Fruitvale Elementary School before proceeding to Oakland School for the Arts, where her career in acting kicked off.
At the prime age of 25, she has built a strong presence in Hollywood, solidifying her name with a huge award-winning successful career.
So, who are Zendaya's mom and dad? Did her parents play a role in her successful career? Here is everything you need to know about her family background.
Zendaya parents
Zendaya's parents are Kazembe Ajamu Coleman and Claire Stoermer. Her father, Kazembe Ajamu Coleman, comes of African-American descent with his origin tied to Arkansas, while her mother, Claire Stoermer, comes from German and Scottish ancestry.
Surprisingly, Zendaya mom and dad are both teachers. In addition, she attended the elementary school where her mother, Claire, taught for 20 years.
She affirms her mother was very pivotal as she started her career in acting.
Besides teaching in Oakland, Zendaya's mom also worked as a house manager at the California Shakespeare Theatre in Orinda, California.
Her upbringing in the theatre provided her with the perfect acting foundation.
She became a part-time performer at the California Shakespeare Theatre, where her mom worked. Her involvement in the theatre fueled her ambition to pursue acting.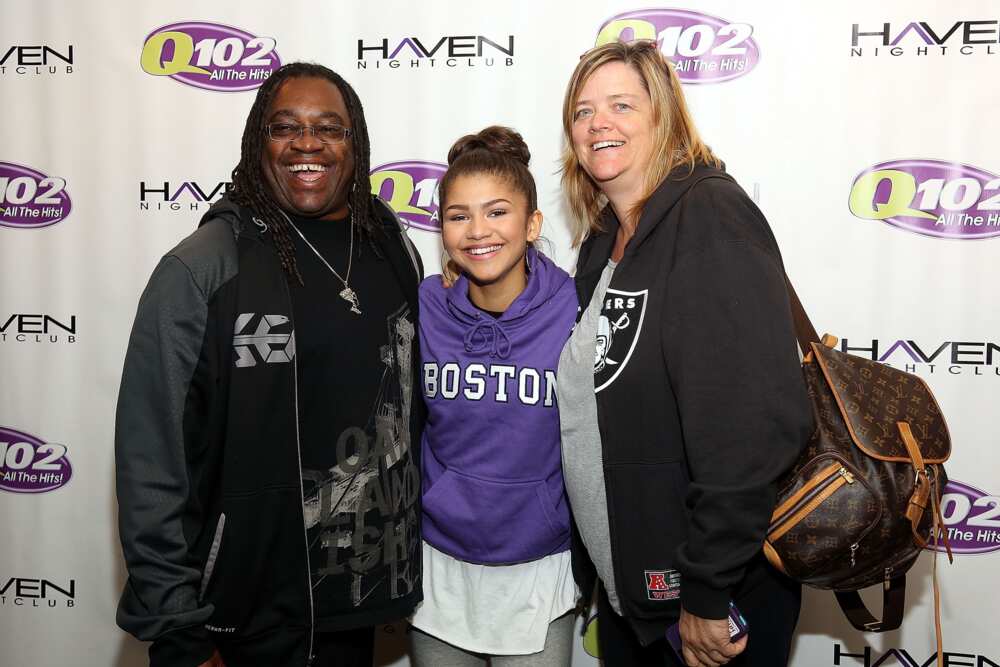 The actress recounts, seeing her mother introduce her students to arts and guiding them through Shakespeare's language.
Her mother was determined to educate her students, and through that, she was instilled with true appreciation and devotion to the importance of education.
She has, on very many occasions, brought her mom to her award ceremonies.
On the other hand, her father, Kazembe Ajamu Coleman, was born Samuel Coleman before adopting a new name Kazembe Ajamu upon realizing and relinking his African heritage.
He had his roots from Nigerian ancestry in Africa.
Zendaya's dad, Kazembe Ajamu Coleman, is a former teacher and current manager and adviser to Zendaya. He is very protective of her daughter, and his responses about her prove it all.
The African-American dad tags along in her daughter's Hollywood functions and tones down any rumors levelled against her daughter.
Zendaya family
Zendaya's parent's union was never blessed with any other child other than Zendaya Maree. However, into their union, Kazembe Ajamu Coleman came with five other children from his divorced marriage.
Zendaya has five siblings, three sisters and two brothers. She is the sixth and the last born in the family. Her sisters are Katianna, Kaylee, and Annabella, while her brothers are Austin and Julien.
The actress shares a strong bond with her siblings. Although none of them has active social media accounts, she has posted several pictures on her social platform, having a good time with her older siblings.
Zendaya's family is well-grounded, and the actress has shared that her family has been very supportive in her career. She is very close to her elder sister, who she applauds for being a role model.
Are Zendaya parents together?
Zendaya parents divorced in 2016, more than five years ago. Not much is known about the quiet divorce. The couple did not disclose the reasons leading to their divorce.
However, the couple remains friends. The actress confirmed via social media that her parents had not been together for a while, but they are still "homies."
She added that they were committed to attending to her whenever she needs them.
Claire Stoermer currently runs her hand-made jewellery brand known as Kizzmet, while Kazembe Ajamu Coleman is still the manager of her daughter, Zendaya.
Zendaya is very close to her parents despite their divorce. The American actress has been seen wearing her mom's jewellery on several occasions.
Besides, she regularly posts on social media thanking her parents' love and support in her choice of acting. On one occasion, she also defended them against trolls on social media who called them "ugly."
Zendaya's successful career in acting, music, and production is a product of massive support and guidance from her parents. Zendaya parents are a great inspiration to many families.
READ ALSO: Cindy Gruden biography: What is known about Jon Gruden's wife?
Legit.ng recently published in-depth details about Cindy Gruden. Cindy is married to Jon Gruden. Her spouse is a popular name in America's NFL. He is a former Oakland Raider and ex-analyst at ESPN.
Jon Gruden also worked for more football teams, including Green Bay Packers, Pittsburg, Pacific, Philadelphia Eagles, and San Francisco 49ers. Cindy Gruden possesses a divine heart. The world needs more people like her because her actions inspire more people to join charity works.
Source: Legit.ng