Major anime genres listed and explained: which one is right for you?
Numerous people from all over the world enjoy reading or watching anime. Anime is a style of Japanese film and television animation enjoyed by children and adults. There are multiple anime genres to choose from for your entertainment.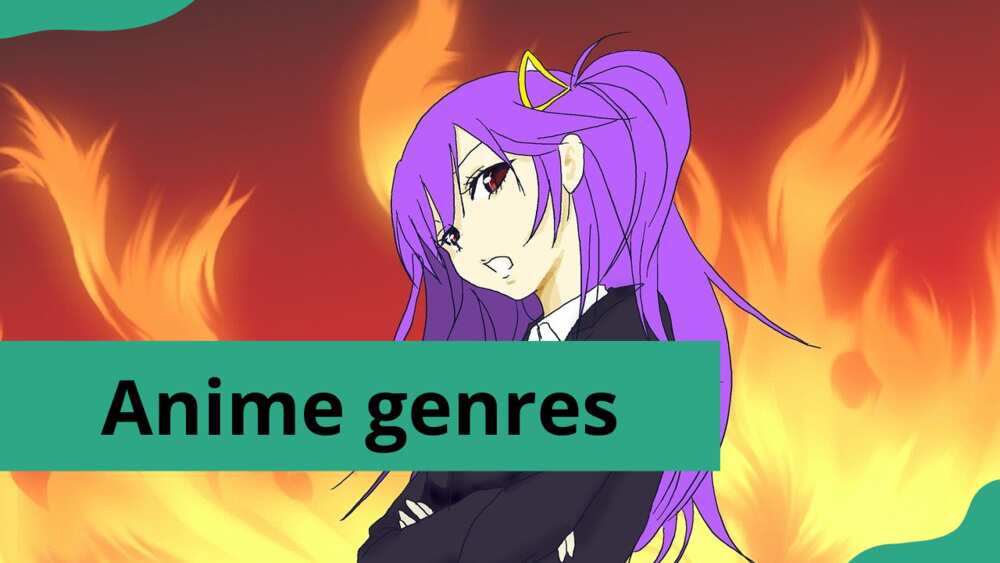 Various anime genres are suited for different audiences. It is important to know the various genres to decide which one you enjoy the most or is appropriate for kids and teens. Discover which they are and more about them.
Anime genres explained
Anime has become increasingly popular in the world in recent decades. There are various types of anime that could appeal to both children and adults. Below is a detailed look at the types of anime genres you should explore.
1. Shonen/ Shounen
Shonen/ Shounen is listed among the major anime genres. It is arguably the most popular among all the different anime genres. Did you know the literal meaning of Shōnen is a boy?
This genre is primarily targeted at teen boys aged between 12 and 18. Teen girls also enjoy watching them.
Usually, the Shōnen genre has a central male protagonist. In rare cases, the protagonist is female. A story can be adventure, action, drama, or sci-fi.
The plot of a Shōnen book or animation is normally adventurous and revolves around the protagonist, who faces enthralling battles to achieve their goals.
The Shōnen genre often preaches the importance of family and friendship. It inspires teens to pursue their dreams and achieve big things in life. Examples of Shōnen are listed below.
Attack on Titan
Bleach
Dragon Ball
Hunter x Hunter
Inu-Yasha
Komi Can't Communicate
Naruto
The Promised Neverland
One Piece
2. Kodomomuke
Kodomomuke is one of the most common anime categories. It is created specifically for kids, especially those aged 12 and below.
Kodomomuke is one of the most popular Japanese cartoon genres. It features colourful animations to catch children's fancies and interests.
The storylines in these comic books or animations are light-hearted. Kodomomuke stories can be action, adventure, or comedy.
They mainly teach children about the values and morals of life that make one a good person. Examples of Kodomomuke are listed below.
Beyblade
Digimon Adventures
Doraemon
Pokemon
Yo-Kai Watch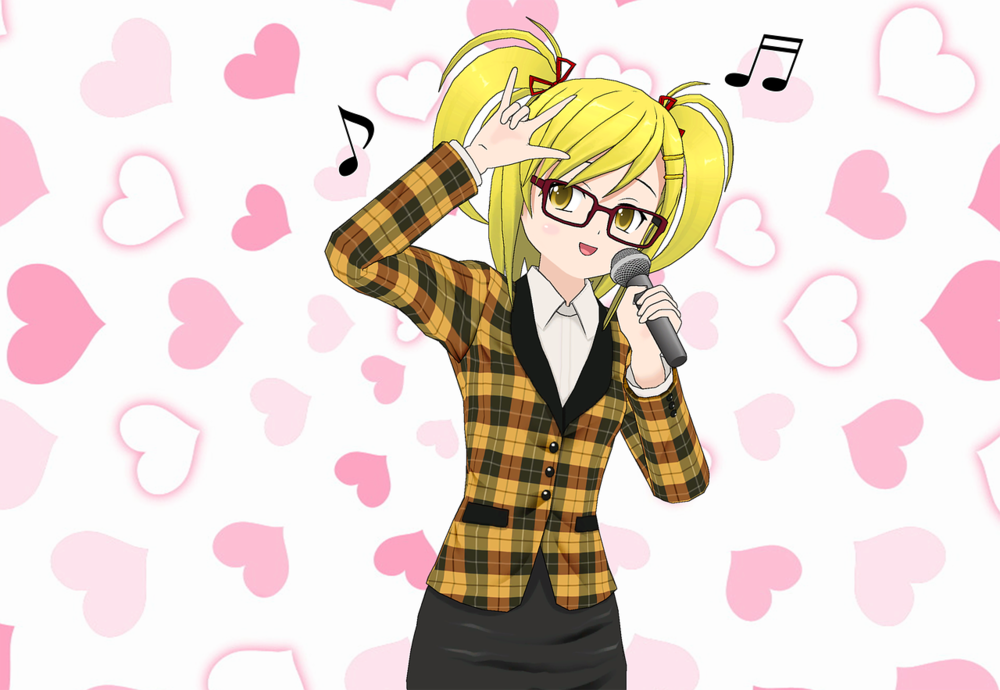 3. Shojo/ Shoujo
Shojo/ Shoujo is among the different types of anime in the contemporary world. The word Shōjo translates to a young girl. Therefore, young girls aged between 12 and 18 are this genre's primary target audience.
Shōjo storylines explore the feminine side of things. They have a female lead who the entire storyline revolves around. Yaoi (romance between men) and Yuri (romance between women) are the main Shōjo sub-genres. Examples of this genre are listed below.
Banana Fish
Cardcaptor Sakura
Kaichou wa Maid-sama!
Fruits Basket
Nana
Sailor Moon
The Heart of Thomas
Ouran High School Host Club
Violet Evergarden
4. Josei
Josei means a woman or a female. This genre is built for adult women aged 18 and above. It is a more mature version of Shōjo.
In Josei, the realistic lives of women are portrayed. Storylines feature issues like romantic relationships, parenting, LGBTQIA+ issues, and other challenges faced in life. Examples of Josei are listed below.
Aggretsuko
Chihayafuru
Descending Stories: Showa Genroku Rakugo Shinju
Given
Kids on the Slope
Mr. Osomatsu
Ooku: The Inner Chambers
Princess Jellyfish
Usagi Drop
5. Seinen
Seinen means youth. This type of anime targets adult men aged 18 and above. Adult females can also enjoy this genre.
Since the age is more mature, the storylines have no theme or story restrictions. They often feature mature themes, including violence, romance, action, gore, etc. Examples of Seinen anime are listed below.
Akira
Berserk
Dorohedoro
Hellsing
Kaguya-sama: Love is War – Ultra Romantic
Monster
Oshi no Ko
Vagabond
Vinland Saga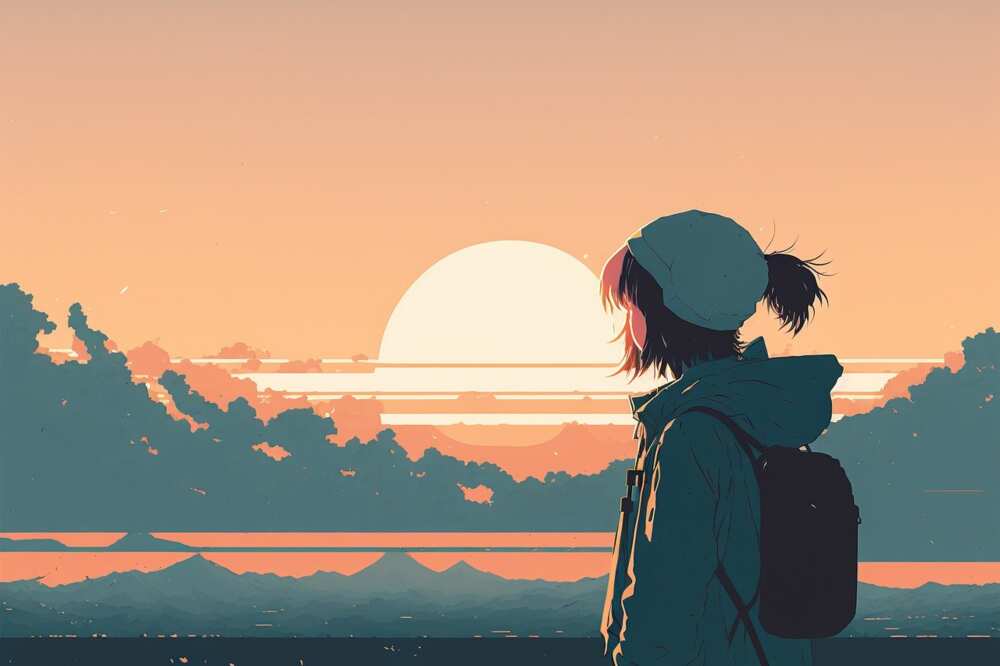 6. Iyashikei
Iyashikei means healing. This genre often overlaps with other types. Its distinguishing feature is that it soothes the audience.
It is defined by the feeling or experience of watching it instead of the storyline. It gives you the feeling of a long, hot bath.
The backgrounds in Iyashikei are painted in soothing colours. There are gentle nature scenes, and characters work together towards a common goal. Examples of this type of anime are listed below.
Kotaro Lives Alone
Mushi-shi
Natsume's Book of Friends
Non Non Biyori
Rilakkuma and Kaoru
7. Slice of Life
The Slice of Life of genre contains stories of everyday life as it is lived by an individual or group of characters. It includes the finer details of life.
It takes a keen approach, even if that approach is being used on very unique people and places. Life is lived in whatever form it takes. Examples of this genre are listed below.
Aria
Azumanga Daioh
Barakamon
Flying Witch
Hyouka
Ms. Kobayashi's Dragon Maid
The Melancholy of Haruhi Suzumiya
Your Lie in April
8. Mecha
The Mecha genre is unique because it features giant robots that fight in wars. The enormous humanoid robots have incredible powers. Examples are listed below.
Gigantor
Knights of Sidonia
Promare
RahXephon
Tengen Toppa Gurren Lagann
9. Isekai
In Isekai, there is plenty of escapism. In this genre, ordinary characters are whisked away to fantasy worlds.
By virtue of being transported to a fantasy land, the characters become extraordinary. Examples are listed below.
Log Horizon
No Game No Life
Reborn as a Vending Machine, I Now Wander the Dungeon
Re:Creators
Re:ZERO – Starting Life in Another World
Sword Art Online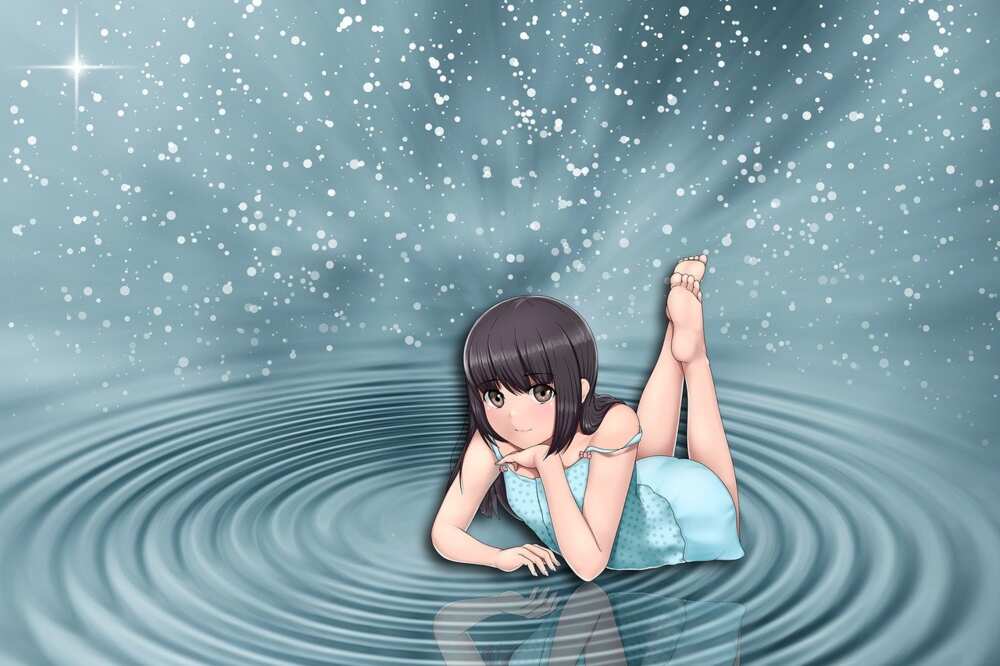 10. Harem
Harem is considered to be one of the most traditional genres of anime and manga. It normally depicts romantic relationships, usually heterosexual.
The storylines normally feature an average man between 15 and 30, unsure of what he wants or desires in life.
He then discovers he is the heir to a great destiny and is suddenly surrounded by girls who are desperate to be his partner. Examples of Harem are listed below.
High School DxD
My Next Life as a Villainess
Rent-a-Girlfriend
The Quintessential Quintuplets
The World God Only Knows
The anime genres list: a recap
The major anime genres are listed below.
Shonen/ Shounen
Kodomomuke
Shojo/ Shoujo
Seinen
Josei
Iyashikei
Slice of Life
Mecha
Isekai
Harem
What are the 5 main genres of anime?
The top five main anime genres are Kodomomuke, Shonen, Shoujo, Seinen, and Josei. Each is explored in detail in this article.
What is the most-watched anime genre?
Shonen/ Shounen is arguably the most popular and most-watched anime genre. It is primarily targeted at teen boys aged between 12 and 18.
What genre of anime is Naruto?
The Naruto series falls under the Shonen/ Shounen genre. The series tells the story of Naruto Uzumaki, a young ninja who seeks recognition from his peers and dreams of becoming the village leader.
There are multiple anime genres in the contemporary world. Some are ideal for kids, while others require an adult audience.
Legit.ng recently published a list of the best Christian movies based on true stories you should watch. Many people worldwide have been inspired by their faith to do extraordinary things.
Hundreds of films that speak to Christian audiences are inspired by actual events. These films invite Christian audiences to re-examine their faith and its meaning in their lives.
Source: Legit.ng