Nigeria Custom Service ranks and salary
Nigerians and local businesses often come across a need to import and export goods. This is when you have to deal with Customs and it is not a secret that its officers have awesome jobs with nice benefits. Let us talk about the Nigeria Custom Service ranks and salary to give you an idea of how great it can be to become a Custom officer.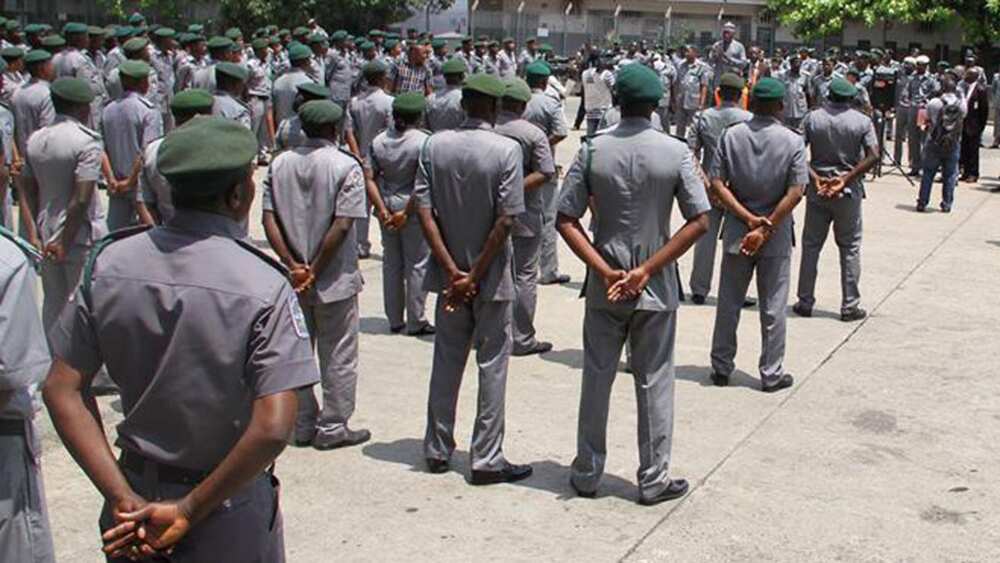 Nigeria Customs Service and ranks
Before we discuss Nigeria Custom Service ranks and their salary, we should note that our local Customs service is not only about exportation and importation of goods. There is way more than this, and it is actually very interesting to become a Customs officer and dive into all the tasks and numerous opportunities.
The long history of Nigeria Custom Service dates back to 1891. There were many changes, updates, initiatives before it became a real paramilitary organisation with integrated services of preventive, maritime and technical departments.
The modern Customs is a big organisation under the Federal Ministry of Finance that has several major departments where you can potentially work if you become a Customs officer. The main departments are:
Trade & tariff service
Economic relations and corporate services
Investigation, enforcement and inspection services
Since we would like to talk about Nigeria Custom salary in this post, it is necessary to understand that the salary depends on the ranks and responsibilities. We all know that the Customs itself has been always collecting revenue, accounting, performing smuggling activity, controlling the international trade process, etc. It has become a huge hub of the foreign supply chain of products (both services and goods), and we all know that the growing international trade means a lot of money for all the participants.
In other words, it is extremely curious to discover what Nigeria Custom Service ranks and their salary are, especially when you are young, still studying and thinking about your future profession. We hope that our post can help you decide whether joining the Customs and becoming an officer is something to your taste or not.
Nigeria Custom Service ranks
The highest NCS rank is Controller-General. Here is the list of Nigeria Custom Service ranks from the highest to lowest:
Controller-General (CG)
Deputy Controller-Generals (DCG)
Assistant Controller-Generals (ACG)
Controllers
READ ALSO: Nigeria custom service salary structure
Nigeria Custom salary
When showing you the numbers of Nigeria Customs salary, we share the information based on several sources, including jobs.gistinsider.com, nigerianfinder.com, and valuegist.com.ng. These are estimates describing the average salary for different Nigeria Custom service ranks.
For example, a Custom officer earns about 75,000 Naira per month (this can be approximately 900,000 Naira per year).
However, you should not expect such a high salary if you recently joined the organisation. Officers of the lowest ranks (Customs inspectors) usually earn less than 30,000 Naira per month. Sometimes they can get an additional bonus of about 4,000 Naira as their rent subsidy, but this doesn't always happen.
These are basic numbers, inspectors have the lowest salary while the Controller-General of Nigeria Custom service earns the highest salary. Other top-earning ranks are Deputy Controller-Generals and Assistant Controller Generals.
These days, Customs salary in Nigeria includes a number of allowances, such as transport, meal, uniform maintenance, hazards, detective allowances, etc. The educational level also influence Customs officers salaries.
We have briefly described the Nigeria Custom service ranks and their salary to you. Now you have an idea of how much you are likely to earn if you choose to become a Customs officer in our country.
READ ALSO: Nigeria custom service recruitment 2018: requirements and application
Source: Legit.ng