Doja Cat bio: age, height, parents, ethnicity, boyfriend, net worth
Music lovers have probably heard the name Doja Cat in the past couple of years. This young woman rose to fame after becoming a popular internet meme. Why did she become so prominent, and what is she currently up to?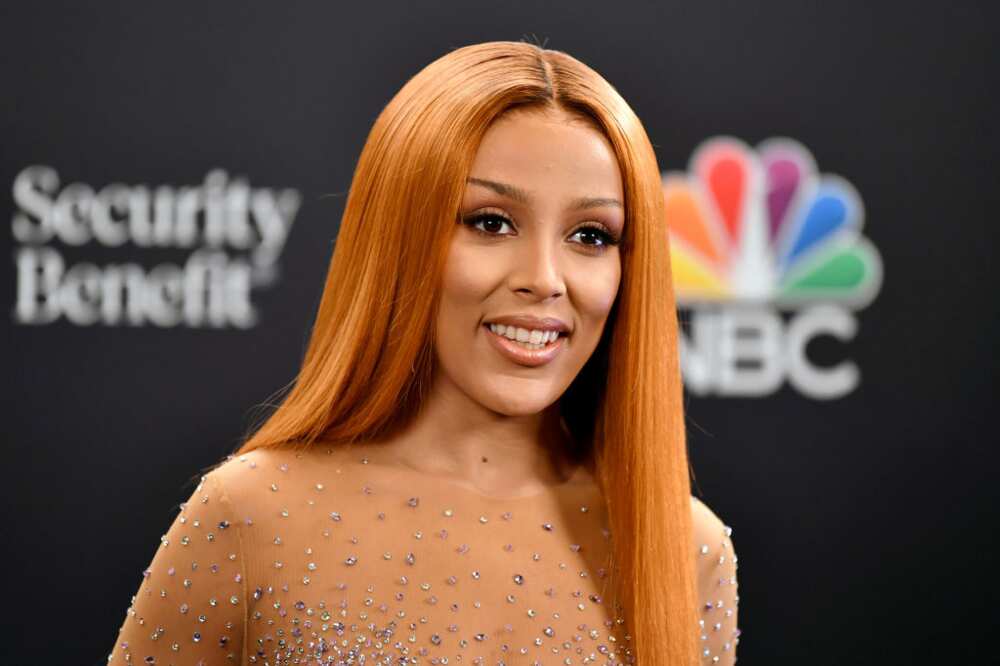 A lot of people have followed the journey of Amala, professionally known as Doja Cat, and praised her bold experimenting with music and fashion style. How did this regular American girl become a rising star in the hip-hop genre?
Profile summary
Full name: Amala Ratna Zandile Dlamini
Birthday: October 21, 1995
Age: 25 years old (as of 2020)
Height: 5 feet 5 inches (1 m 65 cm)
Nationality: American
Ethnicity: Jewish-American and South-African
Birthplace: Los Angeles, California, United States
Occupation: Singer, songwriter, rapper, record producer
Genres: Hip-hop, R&B, pop, dancehall
Parents: Dumisani Dlamini and Deborah Elizabeth Sawyer
Doja Cat biography
Amala Ratna Zandile Dlamini was born in Los Angeles, California, United States. She came into the world in the neighborhood of Tarzana and was raised in New York City until her parents split and she returned to California with her mother.
Doja Cat parents are Deborah Elizabeth Sawyer, who is Jewish-American, and Dumisani Dlamini, who is South African. Therefore, Doja Cat ethnicity is mixed - she is both South African and Jewish-American.
In her young years, the girl did a lot of creative activities, including ballet, tap dancing, breakdancing, and jazz classes. She was also very athletic - among many other things, she enjoyed skating and going to surfing camps.
The musician chose her stage name because of her love for weed and cats. For fans who wonder, "What does Doja mean?", it is another word for weed, which she used to smoke a lot when she was younger.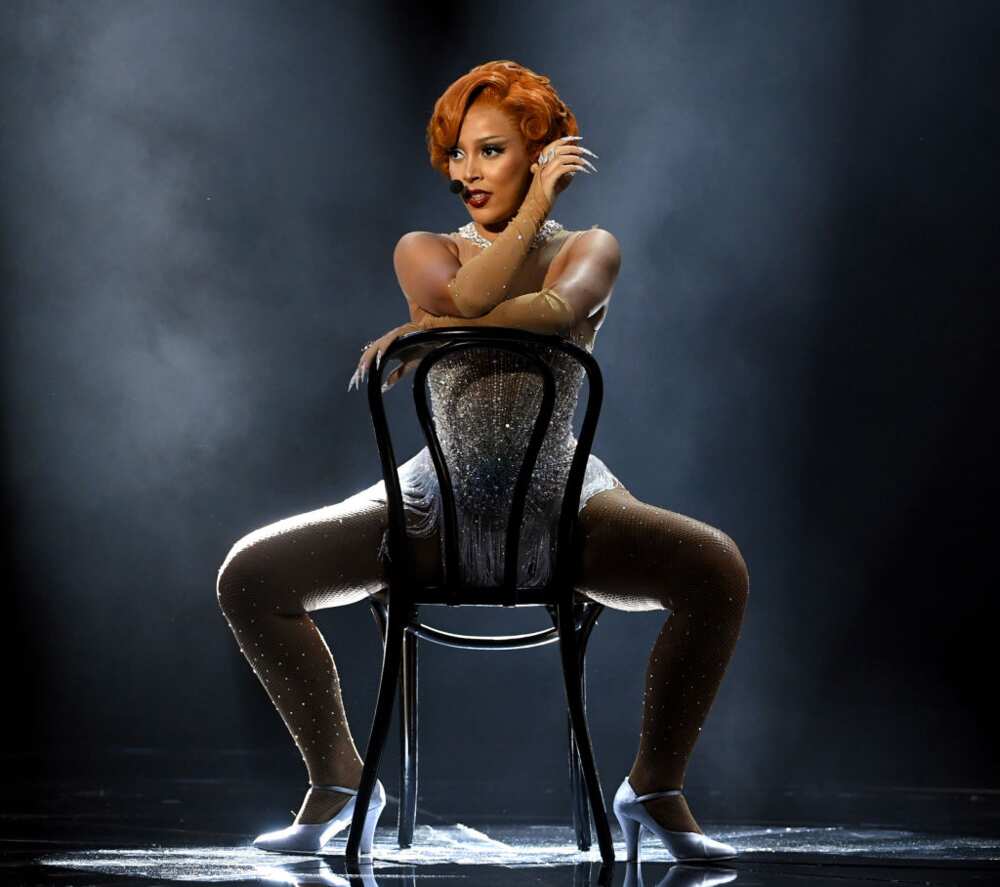 Amala dropped out of high school at the age of 16 to pursue her dreams of making music. After a turbulent year of trying to find herself and posting her tracks on SoundCloud, she finally got signed to RCA Records and Kemosabe Records.
She released her extended play "Purrr!" in 2014. However, it was not until 2018 when she became viral on the internet with her song "Mooo!"
The singer became prominent on social media platforms like TikTok, since a lot of her music was used there for creating videos. Her debut studio album, titled "Amala", was released in 2018 and re-released the next year as a deluxe version.
On the wave of her popularity, she went on to release her second studio album "Hot Pink". It became a commercial success, reaching the top 10 of the Billboard 200 chart, and having the remix of her single "Say So" with Nicki Minaj top the Billboard Hot 100.
2020 has been the most successful year for this performer so far, as she has been nominated for plenty of awards. She won one MTV Video Music Award for Push Best New Artist.
Although Doja Cat songs are incredibly popular, the singer has been a subject of some controversies. For instance, in 2018, her old tweets with homophobic slurs resurfaced, and this generated a lot of discourse about "cancel culture".
The star has apologized for her offensive tweets. She has since attracted controversy over using a racist term in one of her old songs, yet she called this a bad decision in hindsight and denied the accusations of internalized racism.
How old is Doja Cat?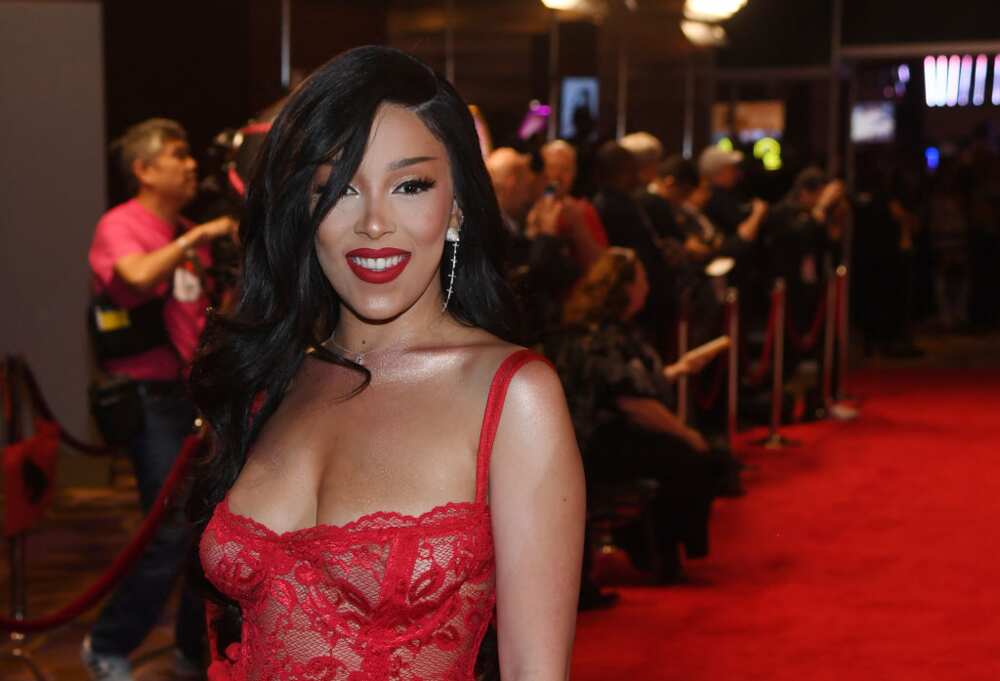 The birthday of this talented musician is on October 21, 1995. Therefore, Doja Cat age, as of 2020, is 25 years old.
Doja Cat height
The singer is a woman of average height. For those who are curious about how tall she is, she stands at 5 feet 5 inches, which translates to 1 m 65 cm.
Doja Cat net worth
Due to her incredible singing, songwriting, and producing skills, this woman has risen to wealth. Today, she has a whopping net worth of $4 million, according to Celebrity Net Worth.
Doja Cat boyfriend
Due to Doja Cat hot looks and personality that shines through in her public performances, her love life has been a subject of public discussion. The star has stated that she is not opposed to dating both men and women.
She used to have a boyfriend, who was a fellow musician. His name is Johnny Utah, and they were dating for a while before splitting up in February 2020.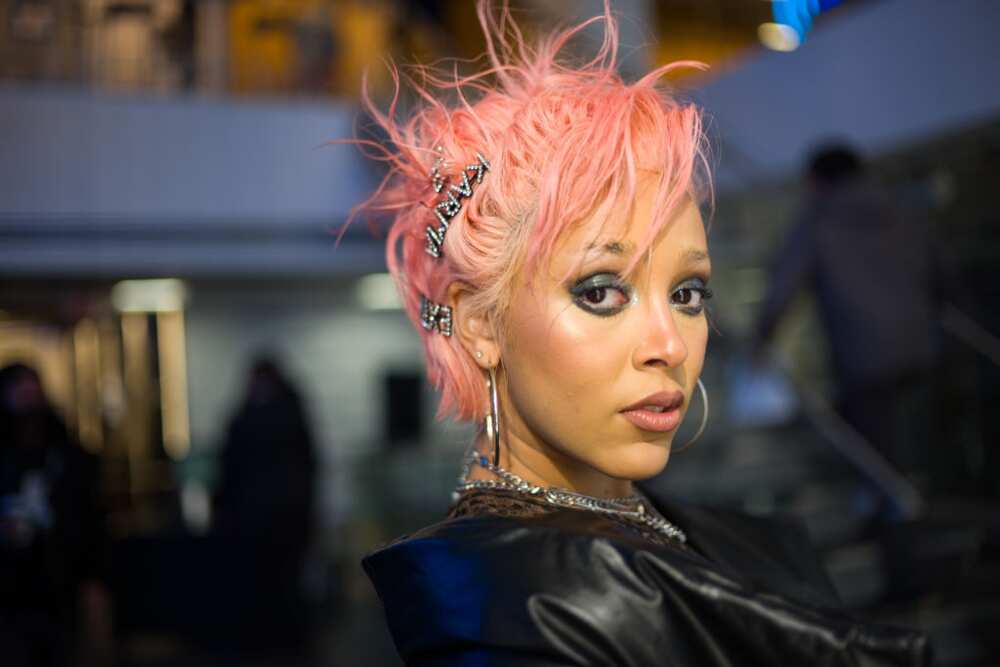 Amala explained that the breakup was amicable, and they did not split up on bad terms. According to her, there was no awkwardness or drama between them, and their relationship just did not work out the way they expected.
Doja Cat songs are popular among R&B and hip-hop fans, and she has the potential to become one of the brightest stars of her generation.
READ ALSO: Megan Thee Stallion bio: Age, height, net worth, boyfriend
Legit.ng reported about the rising star Megan Thee Stallion, who is well on her way to becoming a rap icon. Her catchy songs have made her a subject of public discussion and admiration.
Check out how much you already know about Megan, and learn more fascinating facts about her. What is so special about this celebrity?
Source: Legit.ng