Fletcher Shears' bio: what is known about the member of The Garden?
Fletcher Shears is a punk singer and model from the United States. He is a member and co-founder of The Garden band. His popularity has grown over the past few years due to his work in the band. What else is known about this member of The Garden?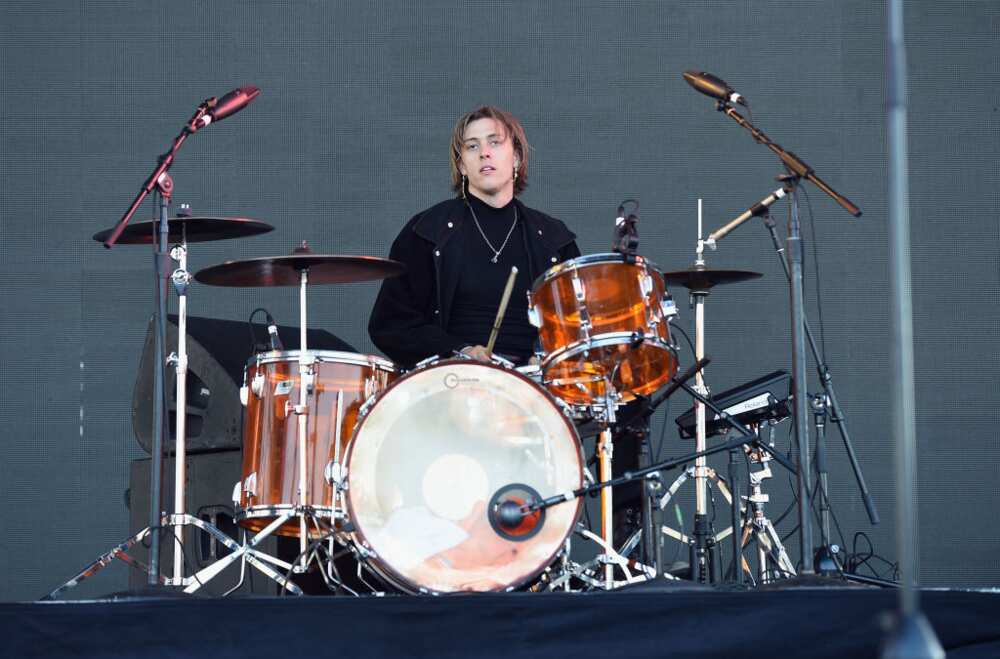 Here are additional interesting facts about the talented singer.
Profile summary
Birth name: Fletcher Shears
Gender: Male
Date of birth: 28th October 1993
Age: 28 years old (as of 2021)
Zodiac sign: Scorpio
Place of birth: Orange County, California, United States
Current residence: Orange County, California
Nationality: American
Sexuality: Straight
Height in feet: 6'1"
Height in centimetres: 185.42
Weight in pounds: 171.96
Weight in kilograms: 78
Hair colour: Dirty blonde
Eye colour: Brown
Siblings: 1
Relationship status: Dating
Profession: Singer, model
Net worth: $1 million - $5 million
Fletcher Shears' biography
Fletcher was born on 28th October 1993. Are Wyatt and Fletcher Shears twins? Yes. Punk singer Wyatt is his twin brother.
The twin brothers come from a musical family. Their father is a musician and belongs to a punk band. Their mother joins him at times; however, she is a hairstylist.
Where are Wyatt and Fletcher Shears from?
Fletcher and his twin brother were born and raised in Orange County, California, United States.
How old is Fletcher Shears?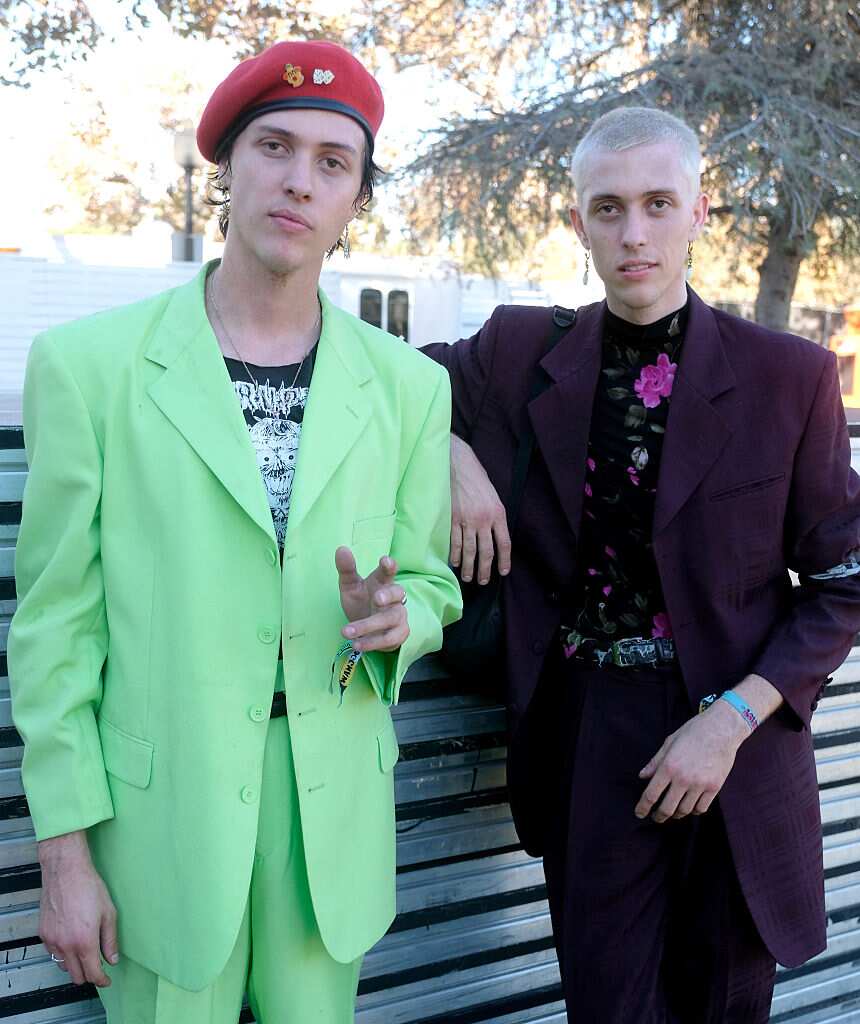 As of 2021, Fletcher Shears' age is 28 years. He celebrates his birthday on 28th October.
Career
Growing up, The Garden brothers accompanied their father to band performances, and that is how their love for music started. Then, in the fifth grade, they created their first music group and named it Alert.
After completing their education, they created The Gardens. Since 2011, the popularity of the band has grown globally. So, who plays the drums in The Garden? In the band, Fletcher plays the drums while his brother sings and plays the guitar.
Their style of music is unique. It entails additional elements that describe what they do, a form of expression. For this reason, The Garden twins named the genre VadaVada. In an interview with Into The Gloss, his brother said,
Our genre is a little hard to describe. We call it VadaVada—we made it up. It's really our own universe…it's hard to say if it's punk or rap, so we just gave it a new name.
The Gardens Twins' albums
Since 2013, Fletcher and Wyatt Shears have released five albums, namely:
2013: The Life and Times of a Paperclip
2015: Haha
2018: Mirror Might Steal Your Charm
2019: U Want the Scoop?
2020: Kiss My Super Bowl Ring
Fletcher Shears' songs
The Shears brothers have released several songs since they formed The Gardens. Some of them include:
Vexation
I'm A Woman
Thy Mission
Call the Dog Out
Egg
Lurkin'
Hit Eject
The Life and Times of a Paperclip
Gift
Cloak
Sneaky Devil
The King of Cutting Corners
Ampm Truck
This Could Build Us a Home
Shameless Shallow
Clench to Stay Awake
Lowrider Slug
Life as a Hanger
All Access
A Fool's Expedition
Jester's Game
A Struggle
Fletcher is also working on a solo project. The name of the project is Puzzle.
Modelling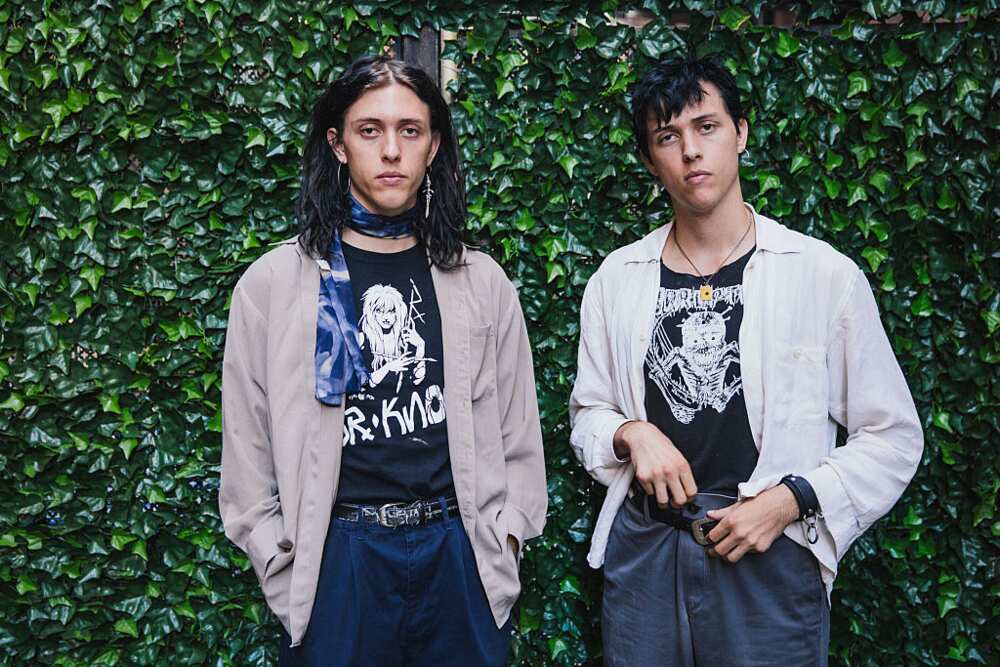 Fletcher is also a fashion model. In 2013, he modelled for Yves Saint Laurent during the Yves Saint Laurent fashion campaign. His brother was also part of the campaign. They also model for Elite London.
What is Fletcher Shears' net worth?
The drummer allegedly has a net worth of between $1 million and $5 million. However, there is no official information about the matter.
Who is Fletcher Shears' girlfriend?
Unlike Wyatt, Fletcher is in a relationship. He has, on a few occasions, mentioned his girlfriend. Unfortunately, though, her name remains a mystery.
Fletcher Shears' GF comes from Denmark. The singer resides in his girlfriend's house in Denmark. At the moment, there is little in the public domain about how they met and how long they have been together.
Fletcher Shears' height and weight
He stands at 6'1" (185.42) tall. Also, he weighs 171.96 lbs. which is roughly 78 kg.
Fletcher Shears is the co-founder of The Gardens. He created the band with his twin brother, Wyatt. Professionally, the two have been in the music industry for around one decade. Also, Fletcher is in a relationship with a lady who comes from Denmark.
READ ALSO: Wyatt Shears' biography: what is known about the member of The Garden?
Legit.ng recently published the biography of Wyatt Shears. Wyatt is an American punk singer. He is popularly known for being the co-founder of The Gardens.
Wyatt has a twin brother named Fletcher. They were born and raised in Orange County, California, United States. Professionally, they entered the music scene in 2011. Since 2013, they have released five albums. Read the post to know more about him.
Source: Legit.ng