Charlotte Flair bio: age, height, husband, net worth
Charlotte Flair is popularly identified as a wrestler, actress, and author. She is a second-generation professional wrestler in her family as she takes after her father, Ric Flair, who has left a remarkable legacy in the wrestling industry. However, her father did not mould her career as they rarely spent time together growing up.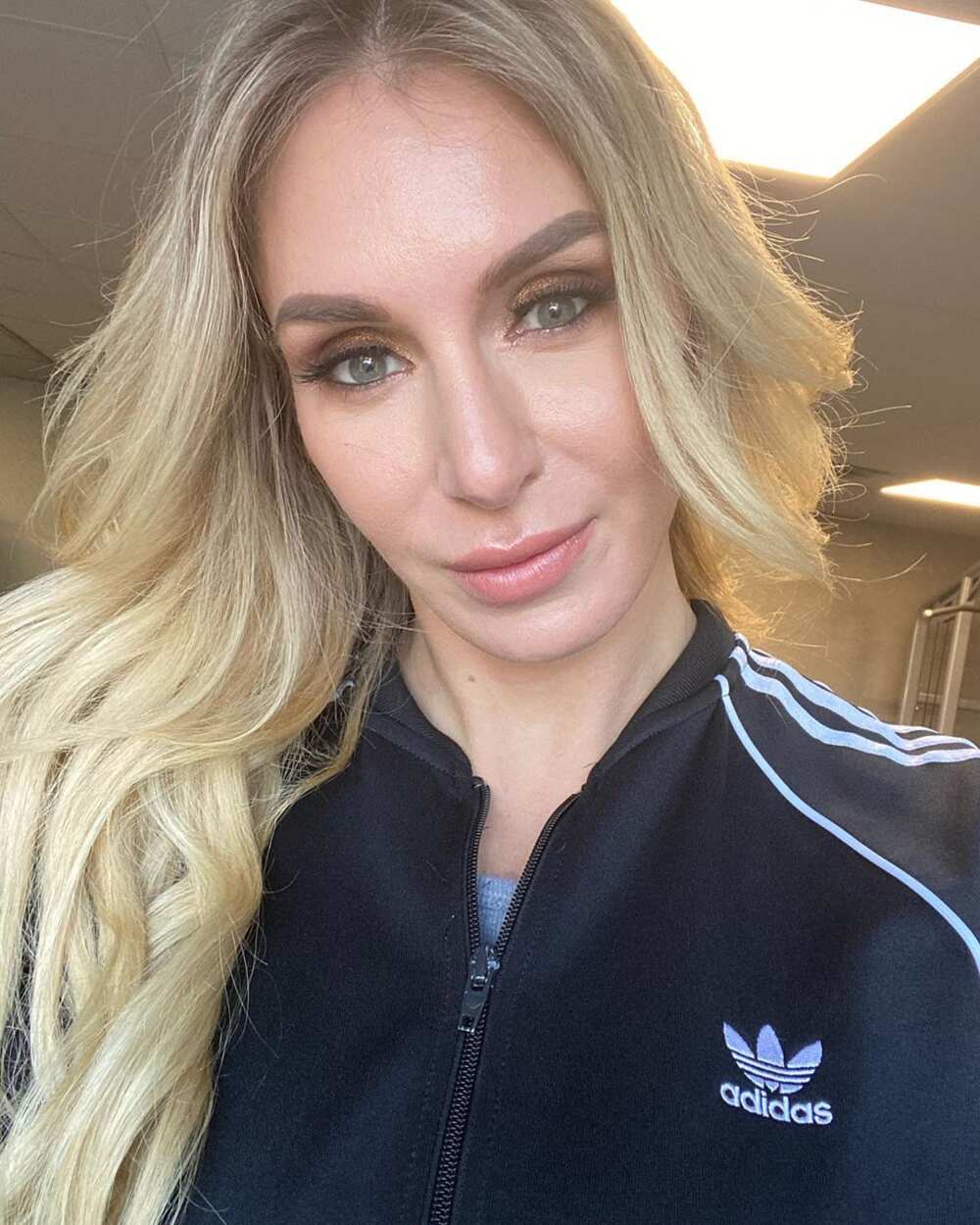 Ric Flair may have indirectly contributed to Charlotte's career choice, and it did not come by surprise to many once the news was out. She has made remarkable achievements in the wrestling world and seems to be following her father's footsteps diligently.
Charlotte Flair profile bio
Full name: Ashley Elizabeth Fliehr
Date of birth: April 5, 1986
Age: 33
Place of birth: Charlotte, North Carolina
Nationality: American
Profession: Professional wrestler
Hair color: Blonde
Horoscope: Aries
Instagram: @charlottewwe
Twitter: @MsCharlotteWWE
Biography
Born on April 5, 1986, as Ashley Elizabeth Fliehr, she was received in Charlotte, North Carolina. She was born to Ric Flair and his wife at the time, Elizabeth. Her younger brother, Reid Flair, passed away in 2013. Charlotte is the youngest of Ric's children as she has two older half-siblings, Megan and David.
Growing up, Charlotte and the father had a distant relationship as he was mostly away from his family. Back in school, her classmates did not believe that she was the daughter of the icon. Therefore, she used his connections to have Randy Savage visit her school so that people would believe her stories.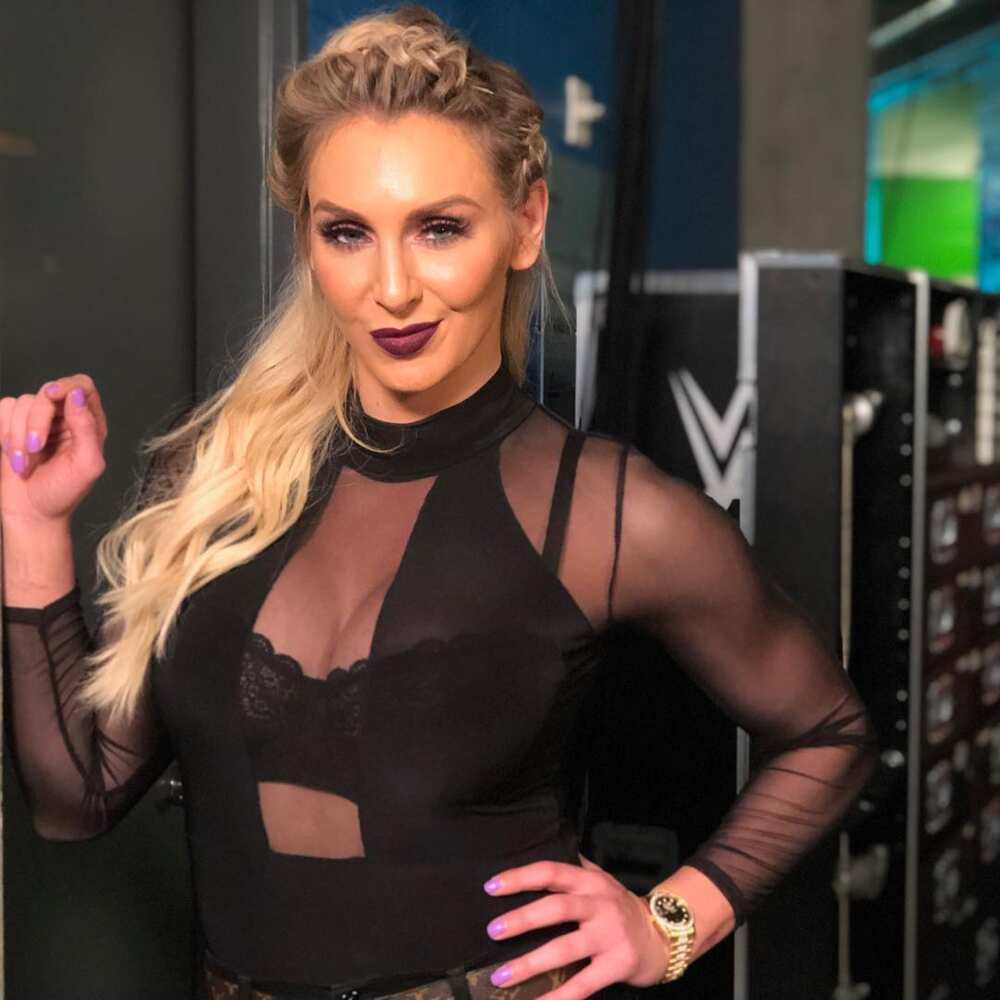 She attended Providence High School and was assigned the role of the school volleyball team captain from 2004 to 2005. During this period, she was the player of the year. She later attended the Appalachian State University in North Carolina. At the institution, she played in the volleyball team for two seasons.
After two years, she joined North Carolina State University and graduated with a degree in Public Relations. At around the same time, she also became a certified personal trainer.
Career
Charlotte made her first appearance in the ring alongside her father when she was 13 years old. This was during a World Championship Wrestling event where Ric was fighting against David and Vince Russo.
In May 2012, she signed her first contract with WWE and trained for one year before officially qualifying to fight in the ring. She won her first fight, which was against Bayley. After a few months, she and Bayley formed a tag team which led them to beat many tag team competitions. However, she later attacked her tag partner, Bayley, to become the villainess on NXT.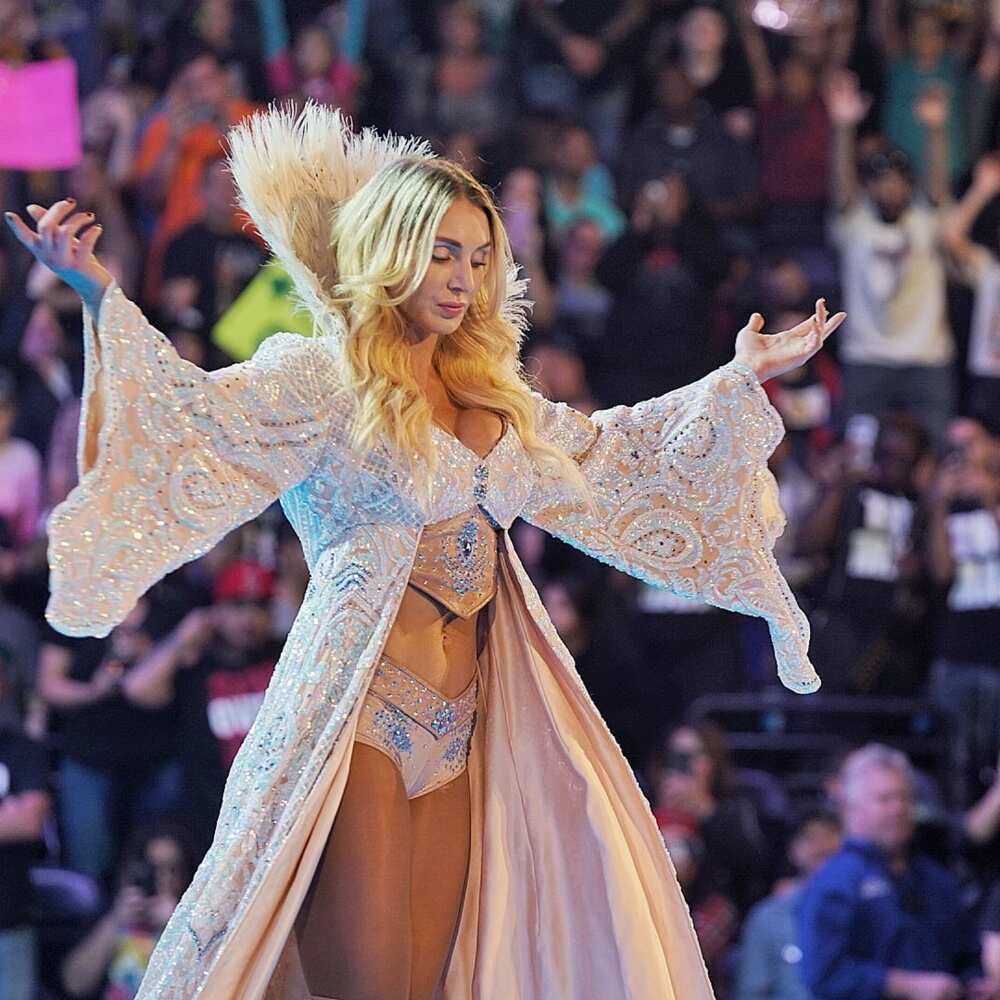 She was graced with her first championship title in May 2014 after defeating Natalya in the finals of NXT TakeOver. She managed to defend her title up until February 2015 when she lost to Sasha Banks. On a July episode of Raw, Banks, Lynch, and herself, were introduced to the main roster. She became a favorite to many after beating Sasha Banks and Brie Bella on a triple threat match in her pay-per-view debut.
Over the years, she has won Divas Championship, WWE Women's Championship, Raw's Women Championship, and SmackDown Women's Championship, among others.
Charlotte Flair husband
From 2010 to 2013, she was married to Riki Johnson. In a book she co-authored with her father, she disclosed that Riki would assault her physically. She continued to say that when she thinks about that the girl she was back then, it brings her to tears as she was not strong and brave enough to end the relationship.
After the finalization of their divorce in 2013, she moved on and got married to Thomas Latimer in the same year. Unfortunately, the two divorced in 2015. She recently got engaged to fellow WWE wrestler, Manuel Andrade Oropeza, on January 1, 2020.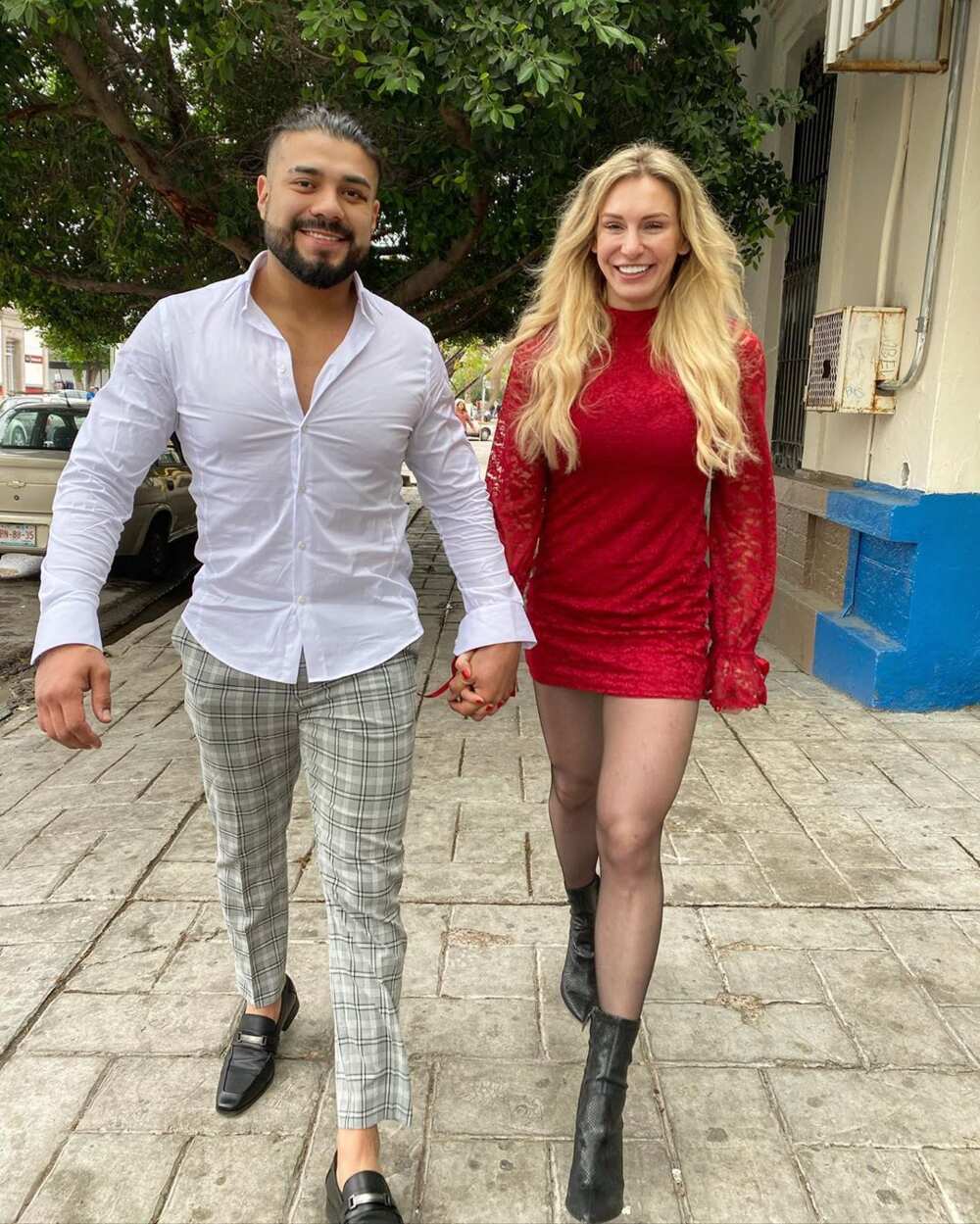 Charlotte Flair net worth
Her net worth is estimated to be around $1.5 million, while her annual salary is $550,000.
Charlotte Flair tattoos
The WWE star has numerous tattoos all over her body. Above the waistline, she has two hearts, and Riki's name below her waistline. There is a heart on her left wrist and a Bible quote on the left side of her torso. The verse is an extract from Proverbs 4:23 which states, 'Guard your heart above all else, for it will determine the course of your life.'
On the right side of her torso is a cross with the name of her late brother, Reid. She also has a quote on her right forearm that reads, 'a little patience', from a song by Guns N' Roses known as Patience.
Charlotte Flair age
So, how old is Charlotte Flair? This beauty is 33 years old and will be turning a year older on April 5, 2020.
Charlotte Flair height and measurements
A popular question asked by fans is 'how tall is Charlotte Flair?' Well, she is 5 ft 10 inches. She weighs 65 kg, and her approximate figure measurements are 37-27-36 cm.
Charlotte Flair is one of the brave women that have demonstrated that there is no industry that women cannot fit in. She followed and pursued her passion and interests, and is now enjoying the fruits of her labor.
Source: Legit.ng