Jennifer Tilly bio: age, net worth, sister, husband, movies
The story of Jennifer Tilly is that of a person who moved from grass to grace. At age five, she suffered from a broken home as her parents divorced and she had to be raised by her mother and stepfather. However, her past has not deterred her from recording significant success in her acting career, as is evident in her biography.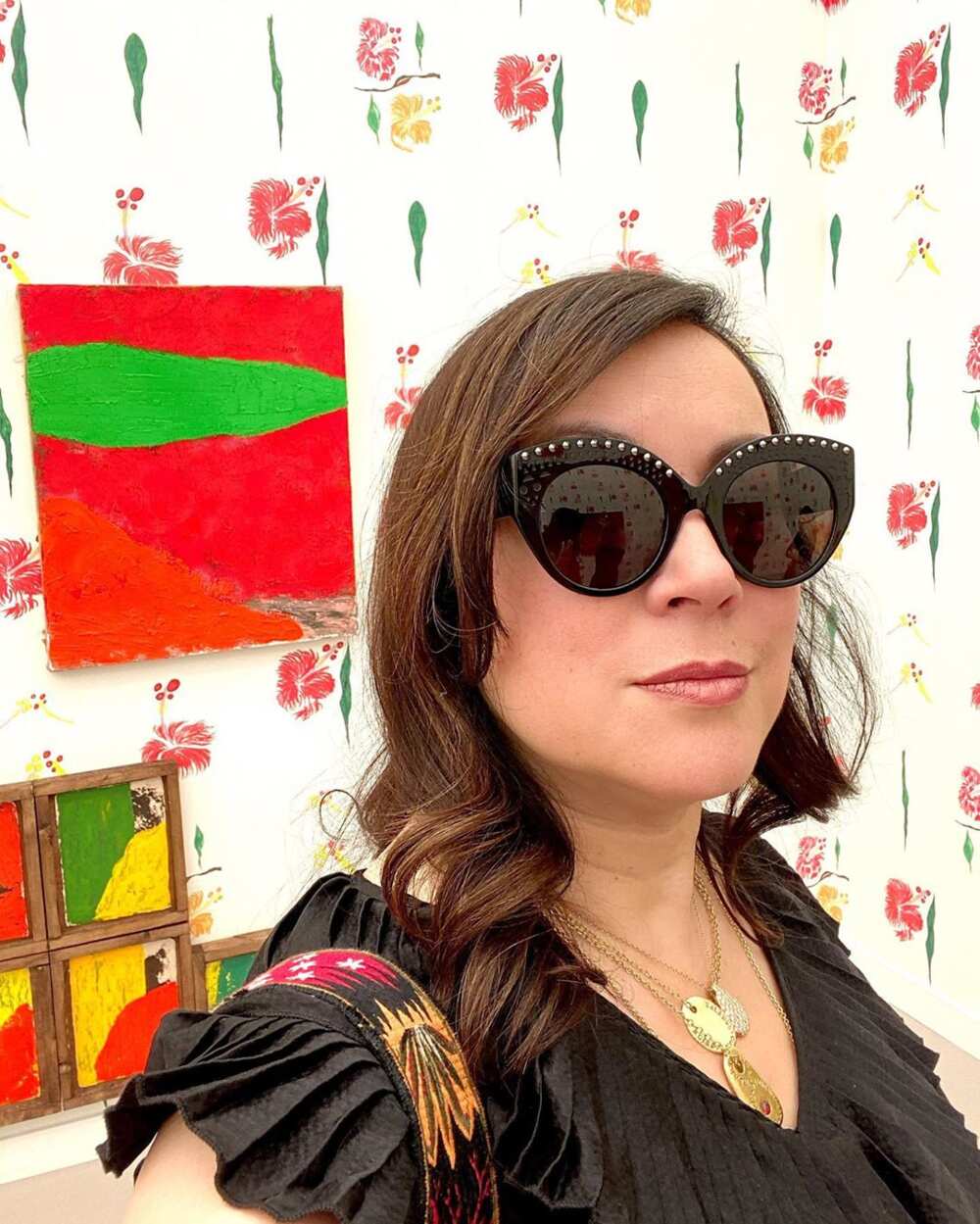 Apart from the success she has recorded as an actress, Jennifer prides herself as one of the first Hollywood celebrities to be a winner in the world of competitive poker. Her passion for the game started after she played a role in Let It Ride, a gambling comedy film, in 1989.
Jennifer Tilly profile summary
Full name: Jennifer Ellen Chan
Celebrated name: Jennifer Tilly
Date of birth: 16th of September, 1958
Nationality: Canadian-American
Age: 61 years old
Zodiac sign: Virgo
Place of birth: Harbor City, California, United States
Profession: Actor, voice actor, professional poker player, and screenwriter
Height: 5 feet and 7 inches (170 cm)
Partner: Phil Laak
Ex-spouse: Sam Simon
Parents: Harry Chan (father) and Patricia (mother)
Siblings: Meg, Rebecca, and Steve Tilly
Net worth: $25 million
Background
Jennifer was born in Los Angeles, California, to Harry Chan and Patricia. However, most of her childhood was spent on Texada Island, a rural setting located in British Columbia. Her relocation to this remote area came after her parents divorced when she was only five years of age.
The actress' father was a used car salesman, while her mother was a former stage actress and also a Canadian schoolteacher. Her mom was of Finnish, Irish and Native-American ancestry while her dad was of Chinese descent.
Jennifer's older brother is Steve, and she has two younger sisters: Rebecca and Meg. The Los Angeles-born actress attended Belmont High School.
As a poker player, she won the World Poker Ladies Night III and the World Series' Ladies World Poker Championship in 2005.
During her days in high school, she started shifting her attention to theatre. Consequently, with the assistance of her mother, she took part in plays as an extra.
With further encouragement from her mother, she moved into performing arts. She ended up receiving a Bachelor's degree in Theatre from Stephens College in Columbia, MO.
Moreover, because theatre seemed to be thriving in New York, the actress resolved to become a part of the move, and she relocated there.
How old is Jennifer Tilly?
Jennifer Tilly age is 61 years. The actress was born on the 16th of September, 1958. This means that she will be celebrating her 62nd birthday in September 2020.
Jennifer Tilly measurements
With a height of 5 feet and 7 inches and a weight of 68 kilograms, Jennifer Tilly hot figure is quite a sight. Her body measures 40-28-38 inches.
Acting career
Jennifer Tilly started her acting career in the early 1980s by taking up supporting roles in shows.
She made her acting debut by taking up roles in series like Oh Madeline and Boone. Then, in 1984, her first big-screen appearance was in the movie No Small Affair.
Although she did not make enough money that was commensurate to the time and effort that she put into playing her roles, she kept at it while looking for better opportunities. Interestingly for her, her significance breakthrough came in 1989 when she played a character in The Fabulous Baker Boys. In the film, she acted as a failing singer.
After she made an appearance in Bullets over Broadway, a satirical comedy-drama film by Woody Allen, she got a nomination for the Best Supporting Actress category at the prestigious Academy Awards. She then landed a role in Bound as a lesbian in 1996, and the film became a hit and further shot her into the limelight.
As a result of that, Jennifer Tilly young acting skills became more pronounced as she received offers from some of the most prominent directors of that time.
A list of some of Jennifer Tilly movies and television shows include the following:
Oh Madeline
Boone
Shaping Up
Hill Street Blues
Remington Steele
Stir Crazy
Cheers
It's Garry Shandling's Show
Moonlighting
Dream On
At Home with the Webbers
Key West
Heads
Gun
Bella Mafia
Family Guy
Hey Arnold!
Sister Mary Explains It All
The Kid
The Magnificent Ambersons
Stage on Screen: The Women
Frasier
Out of Practice
The Initiation of Sarah
The Cleveland Show
CSI: Crime Scene Investigation
Drop Dead Diva
Modern Family
The Simpsons
Spun Out
SuperMansion
Monsters at Work
No Small Affair
Moving Violations
Inside Out
He's My Girl
Remote Control
Johnny Be Good
Rented Lips
High Spirits
Far from Home
Let It Ride
The Doors
Scorchers
Shadow of the Wolf
Made in America
The Getaway
Double Cross
Bullets over Broadway
Embrace of the Vampire
Bird of Prey
Man with a Gun
The Pompatus of Love
Edie & Pen
Bound
American Strays
House Arrest
Liar Liar
The Wrong Guy
Music from Another Room
Relax...It's Just Sex
Hoods
Bride of Chucky
The Muse
Bartok the Magnificent
Goosed
Do Not Disturb
Stuart Little
Play It to the Bone
Bruno
The Crew
Dancing at the Blue Iguana
Dirt Hooker
Fast Sofa
The Cat's Meow
Ball in the House
Monsters, Inc.
Hollywood North
Jericho Mansions
The Haunted Mansion
Happy End
Second Best Carole
Perfect Opposites
Home on the Range
El Padrino
Saint Ralph
Love on the Side
Seed of Chucky
Lil' Pimp
The Civilization of Maxwell Bright
Bailey's Billion$
Tideland
The Poker Movie
Intervention
Deal
The Caretaker
Bart Got a Room
Inconceivable
An American Girl: Chrissa Stands Strong
Empire of Silver
Made in Romania
The Making of Plus One
30 Beats
Amelia's 25th
Curse of Chucky
Return to Babylon
The Secret Lives of Dorks
Unity
A Cinderella Story: If the Shoe Fits
Cult of Chucky
Ray Meets Helen
7 Days to Vegas
How much is Jennifer Tilly worth?
Jennifer Tilly net worth, according to Celebrity Net Worth, is estimated at $25 million. It is not a surprise that the veteran actress has made this much considering her professionalism as an actress and the various high-paying roles that she has taken up so far.
Who is Jennifer Tilly sister?
Meg and Jennifer Tilly are sisters. Meg is also a Hollywood star. The Canadian-American actress and novelist was born as Margaret Elizabeth Chan. She is a trained dancer based on a scholarship she received to one of the best ballet schools in New York.
When she was seventeen years, she was connected to Connecticut Ballet Company and later Throne Dance Theatre. Unfortunately, she had to give up dancing due to complications that emanated from her back injury.
The first time she appeared on television was when she starred in The Trouble with Grandpa, a half-hour drama that held in 1981. Shortly after her acting debut, it became clear to every fan that she was another gift to the entertainment industry, considering her acting prowess.
Even though she no longer pursues a career in dancing, her skill is still a plus for her as she has appeared in Psycho II and The Big Chill. Apart from Meg winning a Golden Globe award, Jennifer and Meg Tilly have also received a nomination each for an Oscar before.
Meg's nomination was under the category of Best Actress in a Supporting Role.
Who is Jennifer Tilly's boyfriend?
Jennifer Tilly now is in a relationship with Phil Laak, a professional poker player. They started dating in 2004 after their meeting at the World Poker Tour Invitational at Los Angeles' Commerce Casino.
Although his birth name is Philip Courtney Laak, the Irish-American professional poker player and poker commentator is famously called The Unabomber. He was given this name because of the sunglasses and the hooded sweatshirt that he wore at the table, which made him look like Theodore Kaczynski.
However, before they started their relationship, Tilly was previously married to Sam Simon. The then Jennifer Tilly husband was an American director, producer, philanthropist, animal rights activist, and writer.
He was also the co-developer of The Simpsons, a television series. They got married in 1984 and divorced in 1991. The veteran actress also dated Lou Diamond Phillips between 1990 and 1994 and had a fling with Dennis Kucinich in 2004.
Life, for Jennifer Tilly, has been full of ups and downs, but the exciting thing about her is that she has maintained focus and a high level of determination. These rare qualities have earned her the success she enjoys in her career today.
Source: Legit.ng