Lia Marie Johnson bio: what happened to the YouTuber?
Lia Marie Johnson is a young, beautiful and gifted American actress, singer, and internet personality. Marie came into the limelight during her early teenage years. She had a successful early career that saw her rise to stardom at a young age. At some point, however, her name hit the headlines due to her troubling Instagram live streams. Do you know what happened to the YouTuber?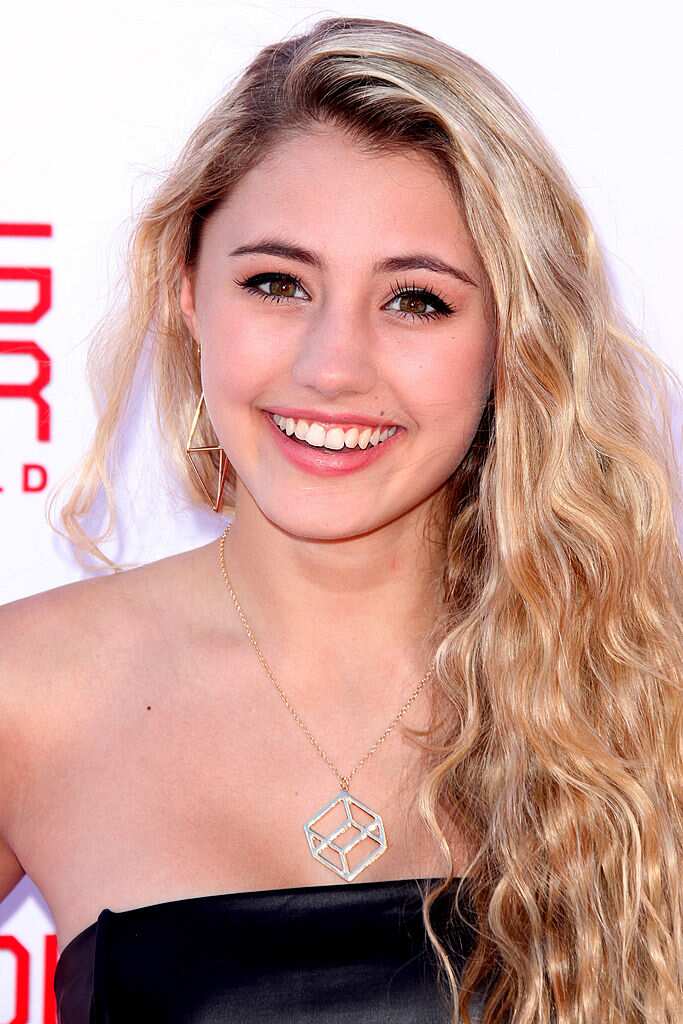 The YouTuber has appeared in several teenage web series, making her a darling for many. She has also released a few songs, which have garnered considerable views and streams on YouTube and other music streaming platforms. Primarily, the majority of Lia's fans fell in love with her because of her talents and beauty.
Unfortunately, Lia started acting differently beginning in 2017, forcing fans to intervene. Subsequently, her online presence started declining drastically. Was her case a form of online exploitation or intentional mishandling of fame? Why the sudden disappearance? Lia Marie Johnson biography highlights everything you may want to know about her.
Lia Marie Johnson profile summary
Birth name: Lia Marie Johnson
Date of birth: 23rd November 1996
Place of birth: Wahiawa, Hawaii, United States
Age: 24 years old (as of 2020)
Zodiac sign: Sagittarius
Siblings: Five
Occupation: Actress, singer, YouTuber
Height: 5' 6" (1.68 m)
Nationality: American
Lia Marie Johnson bio
The YouTuber was born on 23rd November 1996. Where is Lia Marie Johnson from? She was born in Wahiawa, Hawaii, in the United States. Her father reportedly served in the army. On the other hand, there is little known about her mother.
Later, Lia Marie Johnson parents relocated to Florida and later to Southern California. Sadly, her parents separated for reasons well known to them.
She is the eldest in the family of six children – the star has four sisters and one brother. Their names are Katherine, Emma, Sammie, Lexy, and Tyler. All of them are her half-siblings except Katherine. Lia's mother remarried after the separation.
Her passion for acting started at childhood. Growing up, she took part in talent shows. Similarly, she was active in the church. Often, she used to do church recitals.
Unlike some parents, her mother encouraged her to pursue her passion despite her age. Further, she helped her to create a YouTube account in 2007. She then began to post her church, and talent shows performances.
How old is Lia Johnson?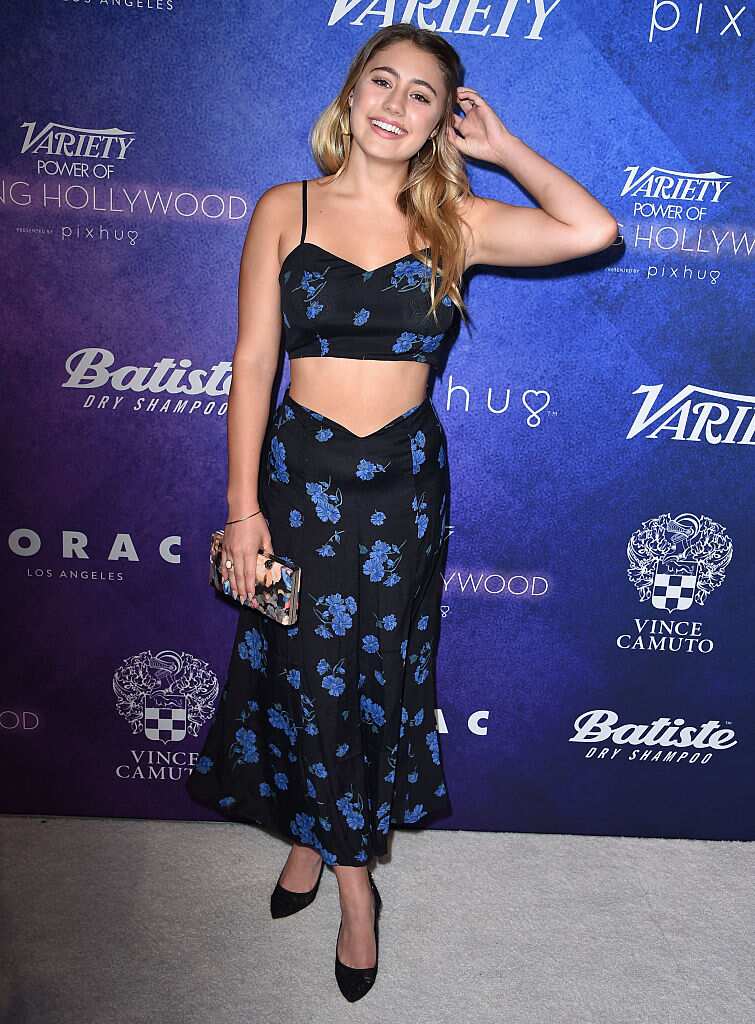 Lia Marie Johnson age is 24 as of 2020. Usually, the beauty is supposed to celebrate her birthdays on every 23rd of November.
Body measurements
She is among a few female celebrities blessed with perfect bodies. Lia Marie Johnson height is 5' 6", which can be translated to 1.68 m. Also, she weighs 56 kg or 123.5 pounds.
Career
Marie Johnson is among the young entertainers who started to enjoy success in the showbiz scene right from their teenage years. She rose to prominence at the age of 12 – when she appeared on Kids React, a Fine Brothers Entertainment weekly show.
Lia earned a role on the show in 2010. She then continued appearing on its spin-off shows, namely Teens React and YouTubers React. Further, Lia Marie Johnson Kids React performance earned her another deal with Fine Brothers Entertainment. They offered her an opportunity to appear on its web show titled MyMusic where she played Rayna.
Later, she landed another role in AwesomenessTV. In turn, her popularity continued to grow tremendously. She went ahead to appear on several films and teenage television shows. For instance, Lia Marie Johnson Expelled Katie role was excellently portrayed.
Lia Marie Johnson movies and TV shows
The actress has starred in many movies and TV shows you may want to watch. Some of her popular TV shows are as follows:
When Weather Changed History (2008) - Granddaughter
Tim and Eric Awesome Show, Great Job! (2009) - Lia Johnson
Shattered Allegiance (2009) - Danielle Rourke
The Station (2010) - Bethany
Pulling Strings (2013) - Annie
Spirits (2012 – 2013) - Kaelyn Farrow
MyMusic (2012 – 2014) - Rayna
AwesomenessTV (2013 – 2014) - Comedian / Various / Terry the Tomboy
Side Effects (2013 – 2015) - Susan
T@gged (2016 – 2018) - Hailey Jensen
Movies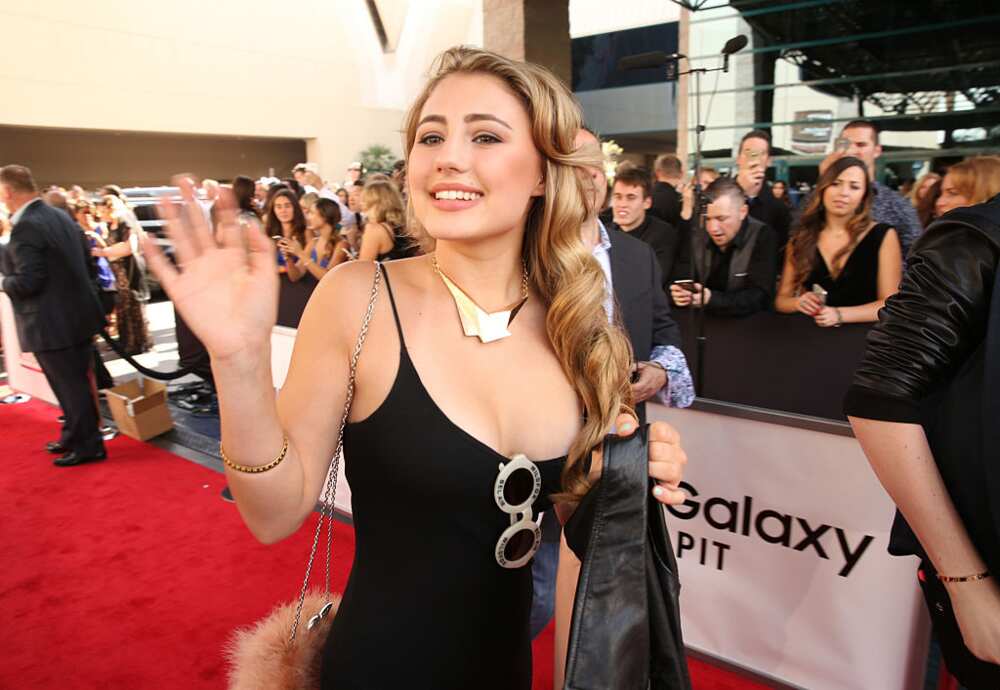 Which is your favourite Lia Marie Johnson movie? Below is a list of her notable movies:
I Do and I Don't (2009) - Kim
Rehearsal (2011) - Penny
Nerd Wars! (2011) - Doris
Finding Cody (2012) - Lilli
Terry the Tomboy (2014) - Terry
The Lady in the Walls (2014) - Brandi
Expelled (2014) - Katie
Everything Before Us (2015) - Tiff
The Sound of Magic (2015) - Star
American Wrestler: The Wizard (2016) - Kristi Larsen
Emma's Chance (2016) - Meg Bowler
Bayou Caviar (2018) - Kat
The Thinning: New World Order (2018) - Ellie Harper
Lia Marie Johnson songs
Apart from acting, Johnson is a talented singer with an amazing voice. She has a few songs published songs under her name on YouTube. Some of them include:
Relapse
One and Only
Moonflower
Champagne
Love Me Like You Do
Like A God
Up All Night
Cold Heart Killer
Moment Like You
DNA
YouTube channel
The star has accumulated many subscribers on her YouTube channel over the years. According to YouTube statistics, the channel was created in Dec 2007. At the time of writing, it has over 1.76 million subscribers and 118.8 million total views.
In November 2016, she interviewed Obama, who is now the retired president of the US. She shared the interview on her channel.
What happened to the YouTuber?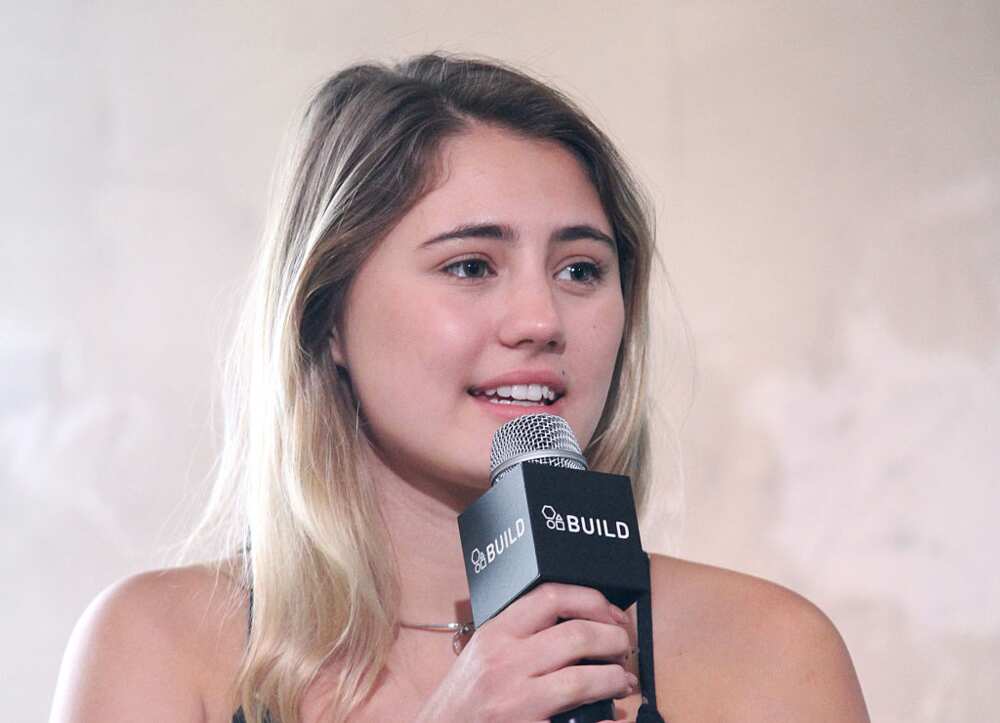 The YouTube star has been living an under-the-radar life for over two years now. Her fans are concerned about her well-being, considering they used to see her often. She barely uploads videos on her YouTube channel. Why the long break? One may ask.
Starting in 2017, fans noticed strange behaviours from the star. First, she reduced her online presence. Second, she started to use Instagram Live streams.
Early in 2020, she appeared drunk and under the influence of drugs in one of her Instagram live videos. Her fans were concerned by the drastic changes, forcing them to intervene. For instance, Lia Marie Johnson drugs abuse resulted in some fans sending the police to her residence.
In one Instagram live video, she is seen kissing an older man. The identity of the man has since been established to be Steven Wetherbee, her former music producer and photographer. She also appeared intoxicated.
A voice of a man is heard on the background asking her whether she is on Instagram or not. Once he notices she is on Instagram, he takes the phone ending the live video. The man is also heard saying,
Lia, I need this to not go out because it will affect my work.
Alleged relationship with Steve Wetherbee
Later, some people recognized the voice of the man. The majority of them were convinced that the voice was Wetherbee's. After the video surfaced online, he deleted Lia's photos from his Instagram page. He also deleted his social media accounts.
Steven Wetherbee has not commented on anything regarding his relationship with the 24-year-old girl. The YouTube sensation has not spoken on the subject, either, and these days she is rather inactive online.
Steve owns Golden Track Recording Studios. The studio started managing Lia from as early as 12 years old. In other words, she has been under his care for the longest time before the incident occurred.
Apart from abusing drugs, some people also alleged that she was facing mental health issues. Besides, in one of her Instagram live streams, she mentioned that she had schizophrenia. She also contemplated committing suicide.
Has she been in a rehab program? Lia Marie Johnson rehab speculations are yet to be verified. However, many of her fans would love the DNA hitmaker to consider the option because they want her back on the screens.
Who is Lia Marie Johnson boyfriend?
Johnson has been in one confirmed relationship. She dated started dating JC Caylen, a fellow YouTuber, in 2014. Unfortunately, Lia Marie Johnson and JC Caylen broke up after two years of dating.
Lia Marie Johnson net worth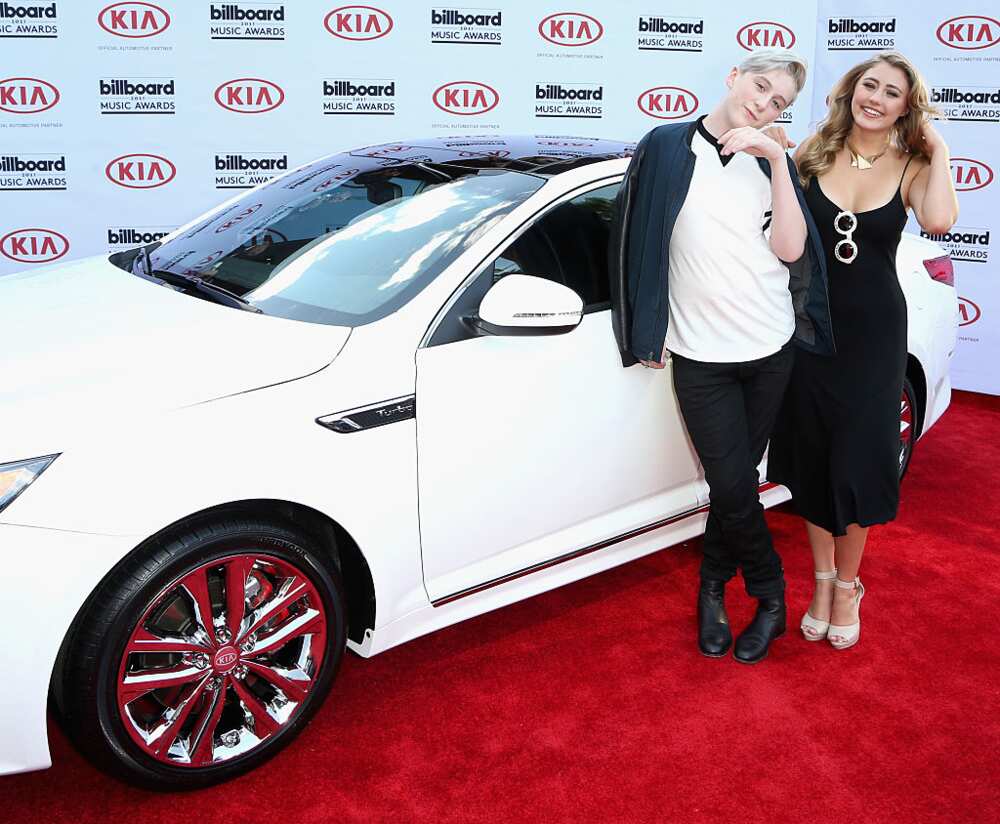 Johnson is among the wealthiest young people in the showbiz scene. She enjoyed a successful acting career between 2012 and 2016, appearing in over 13 movies and TV shows.
Her YouTube channel was also doing exemplary well judging from the number of views; she also uploaded content regularly. However, as of 2020, her net worth is presumably under review.
Indeed, Lia Marie Johnson is an extraordinarily talented young lady. She rose to prominence at a young age. Despite the challenges, she already has a lot to show for her short career in the showbiz scene. Obviously, many of her fans would love to see her return to the industry as soon as possible.
READ ALSO: Susan Dey bio: Age, net worth, daughter, where is she now?
Legit.ng recently covered the biography of Susan Dey, who is an American actress, model, author, and producer. She is popularly known as Laurie Partridge – a role she played in The Partridge Family, an American musical sitcom.
The 67-year-old has also appeared in several other films and TV shows. Some of them include Skyjacked (1972) as Elly Brewster, Avenged (1998) as Margo, Bed of Lies (1992) as Vickie Daniel, and Hawaii Five-O (1975) as Susan Bradshaw. As of 2020, she has a net worth of $10 million.
Source: Legit.ng