Lacey Evans bio: age, height, WWE career, husband, daughter
Lacey Evans is credited as being one of the fiercest and strongest female American professional wrestlers in WWE. Although she has suffered different knockdowns through striking attacks and acrobatic maneuvers, she is gradually walking her way up the ladder of her fighting career.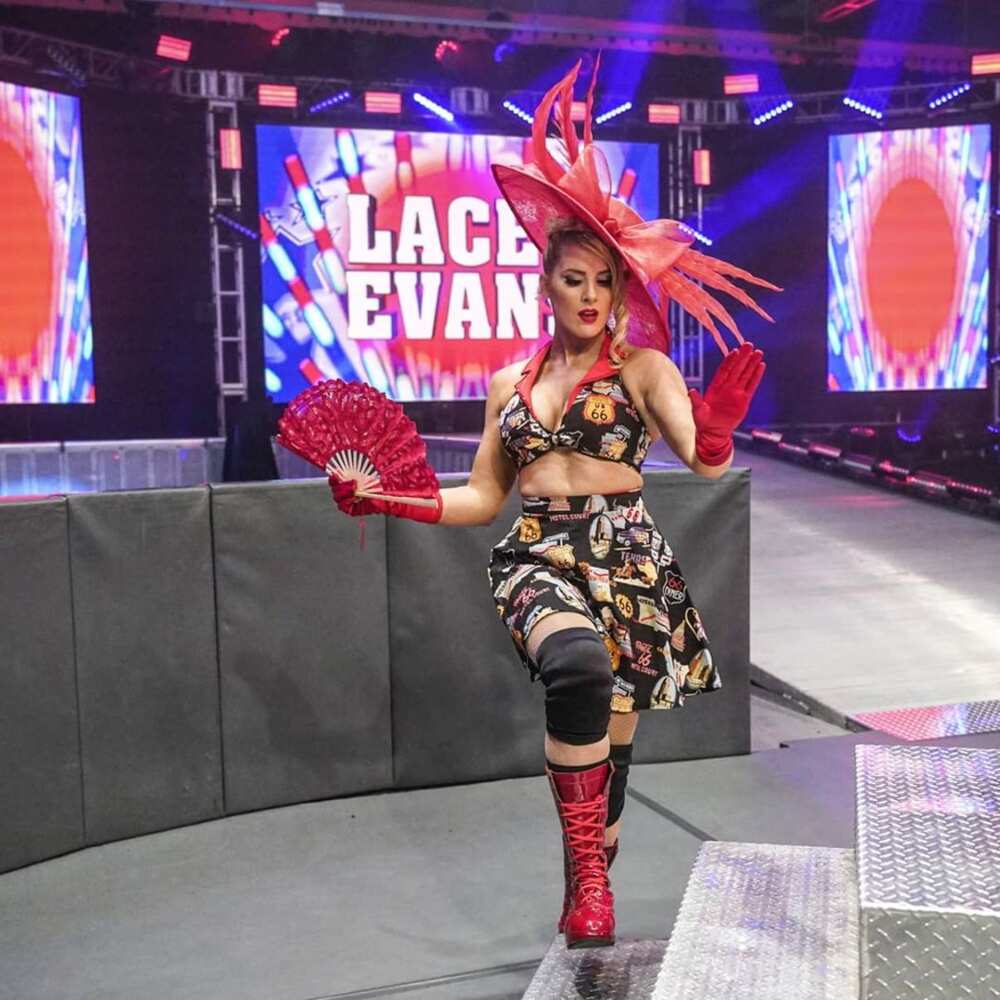 Evans had a rough background because she was raised by parents who battled drug and alcohol addiction. When she was ten years old, her mom left. Unfortunately, her physically abusive father who raised them moved the children from place to place in search of construction work.
Profile summary
Full name: Macey Estrella-Kadlec
Best known as: Lacey Evans
Profession: Professional wrestler
Ring names: Macey Estrella and Lacey Evans
Date of birth: 24th of March, 1990
Age: 30 years old
Place of birth: Georgia, United States of America
Residence: Parris Island, South Carolina, U.S.A
Nationality: American
Spouse: Alfonso Estrella-Kadlec
Child: Summer Estrella
Height: 5 feet and 8 inches (1.73 meters)
The early life of Lacey Evans
The American professional wrestler Macey was born in Georgia, United States of America. Her childhood experience was very challenging as she grew up in a home torn by depression as well as alcohol and drug abuse.
Because of the situation of things in her home, she and her seven siblings had to live at different times in tents. This was based on the problems their parents had with law enforcement.
With the determination to achieve success, the young Evans focused on her academics. When she was in high school, she walked to train for wrestling before she eventually made a headway. At the age of 14 years, she got her first job, which was washing dishes.
While she was going through the hurdles of life, she confessed that,
"I never quit. I had to live in my car one time in this whole process and I hated every minute of it because that's what I came from. But I had to. But that was alright because I knew I could [do it]."
After she graduated from Fort William Wood in Missouri, she got another job as a nursing assistant. The super wrestler also worked as a veteran of the marines. She served with the Special Reaction Team as a military police officer when she was only 19 years.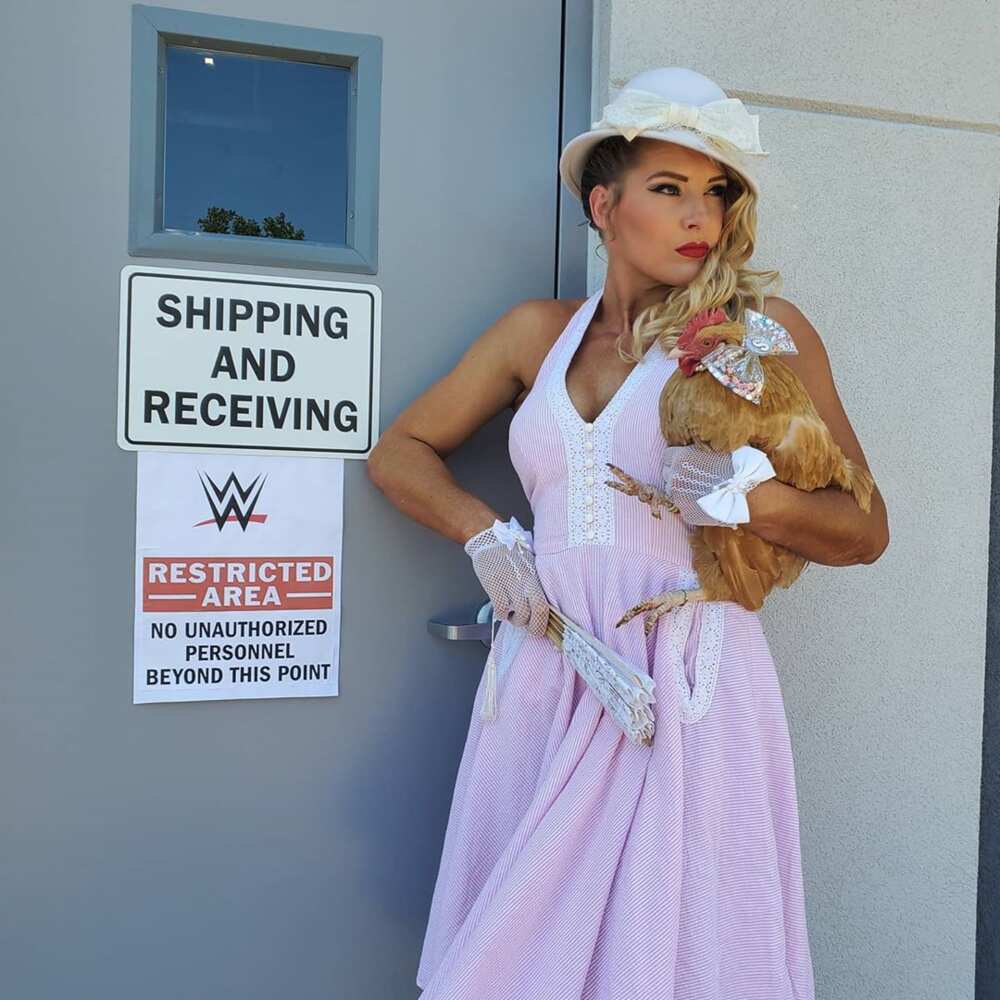 The team was in charge of securing bases each time they were in hostage situations or under terrorist threats. Interestingly, she was the only female on the seven-man team. She was an assistant breacher.
But then, she served for only five years, and in the process, she also bagged a bachelor's degree. While Evans was still active in service, she started her construction business and employed three of her siblings.
It was important for her to start the business so she could support her siblings. She also bought some houses for them to have a roof over their head.
How old is Lacey Evans?
Lacey Evans age is 30 years. She was born on the 24th of March, 1990.
Lacey's body measurements
Lacey has an athletic body. Through various exercises and workouts, she keeps a fit body with a weight of 59 kilograms to fight her matches in the ring. How tall is Lacey Evans WWE? Lacey Evans height stands at 5 feet and 8 inches.
She also blonde hair and dark brown eyes.
Lacey Evans WWE career
While still working as a marine, a staff sergeant introduced Lacey to professional wrestling. Although she did high school wrestling, she was never a fan of wrestling at all. When the staff sergeant introduced her, she chuckled.
Because she was very tough and had a lot of courage, she thought it was backyard wrestling and decided to go and see what it was all about. She went to the first event as a spectator.
In her next visit, she was in the ring to wrestle the 250-pound active marine in the main event. From what talkSport recorded about her, she said:
One thing led to another and one Saturday I went to check it out and next thing I know I'm in the ring and ready to learn the sport and what it is that they do because I loved it. I learned about it in March and by September I had a WWE tryout. Then, by April, I had a contract. Just a little over 12 months from being introduced to the sport and I had a contract. So, I had a lot to learn, but it was my goal to do so and here I am going after the d**n champion.
The young wrestler has a way of commanding attention once she shows up in the ring. She wears a big white flower right behind her ear and maintains a pin-up hairstyle. Apart from that, she also has a bright red pleated skirt paired with a navy blue collared shirt that makes her look like Captain America.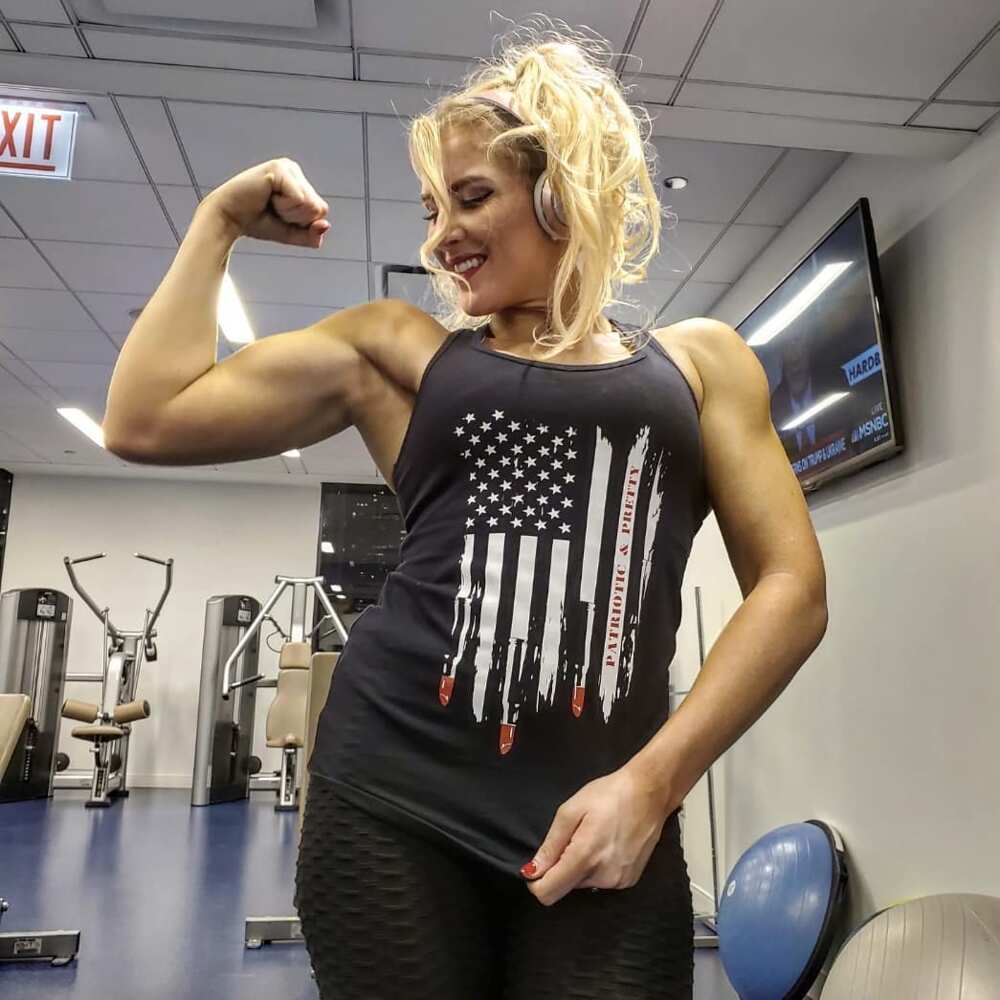 The professional wrestler started on the independent circuit, and so, she trained in Georgia at American Premier Wrestling. Before she signed a WWE contract in April 2016, she debuted with the promotion in 2014.
Unwaveringly, she worked her way up NXT's ladder. During the inaugural Mae Young Classic, she wrestled. This was where she had the most televised NXT experience. During the fight, she defeated Taynara Conti in the first round, but unfortunately, in the next round, she lost to Toni Storm.
On the 17th of December, 2018, in the episode of Raw, she was advertised as one of the six NXT wrestlers who would feature in the main roster. In a Dark Match on the 7th of January, 2019, Natalya defeated her.
Moreover, after debuting on the 27th of January, 2019 in Royal Rumble, she has not stopped appearing on Raw, SmackDown as well as pay-per-views. She interrupts matches as she walks out to the stage, waves to the crowd, and leaves.
The professional fighter emerged as a part of the 2019 WWE Superstar Shake-up after she was drafted to the Raw brand. Then, she continually contended with Raw and SmackDown Women's Champion Becky Lynch since she was on the main roster.
From there, both of them had a title match on the 19th of May, 2019 for the Raw Women's Championship. Unfortunately, she lost through submission at the Money in the Bank pay-per-view. Throughout mid-2019, the contention continued as she kept eyeing the women's championship.
Evans and Natalya became the two Superstars who made history after their engagement in a hard-hitting rivalry at the first-ever women's match, which was held at WWE Crown Jewel in Saudi Arabia.
Who is Lacey Evans married to?
Currently, WWE Lacey Evans husband name is Alfonso Estrella-Kadlec. He is a general contractor, and he does hands-on work for their construction company. The great wrestler is very proud of the family she has. She is also never shy to credit Alfonso as a bedrock of support.
Evans had been with the love of her life since she was 15 years old. Even though Lacey Evans husband prefers to stay behind the scene and make things happen, the proud woman enjoys sharing pictures with her husband on her Instagram handle.
Does Lacey Evans have a daughter?
Lacy has a daughter whose name is Summer Estrella. Even though she has limited time, she tries her best to involve the little girl in the charitable causes that she engages in; those dedicated to mental health, addiction, and the homeless.
According to Lacey Evans wrestler, all these are part of her effort to show examples that she would like the daughter to follow in.
How much is Lacey Evans worth?
According to Information Cradle, WWE Lacey Evans net worth is estimated at 500,000 dollars. How much does Lacey Evans make? She makes about 200,000 dollars every year from WWE.
Lacey Evans latest news
Evans competed against Banks on the 24th of April, 2020, during an episode of Friday Night SmackDown in preparation for the Women's Money in the Bank match slated to happen on the 10th of May this year.
Before the commencement of their match, Sasha appeared in the ring with a photo of Lacey Evans daughter, which she used to fan herself. Out of fury, Evans made a promise to her daughter to give the match the best that she could.
As promised, Evans eventually emerged as the winner and earned the spot after hitting Sasha Banks and ramming her face into the ring post several times.
So, the star wrestler will be joining Dana Brooke, Shayna Baszler, Asuka, Nia Jax, and either Mandy Rose or Carmella in the forthcoming match.
Considering her tough background, Lacey Evans has successfully proven that success in life is not dependant on one's background but has a lot to do with determination, focus, and willingness to pay the price.
Source: Legit.ng