Alexis Maas bio: what is known about late Johnny Carson's wife?
Celebrities' wives are some of the most popular people around the world. It has not been different about Alexis Maas. As the wife of the late Jonny Carson, she has been a center of attention for several fans globally. She was the fourth and last wife of the famous talk show host and the couple enjoyed an eighteen-year marriage until he died in 2005.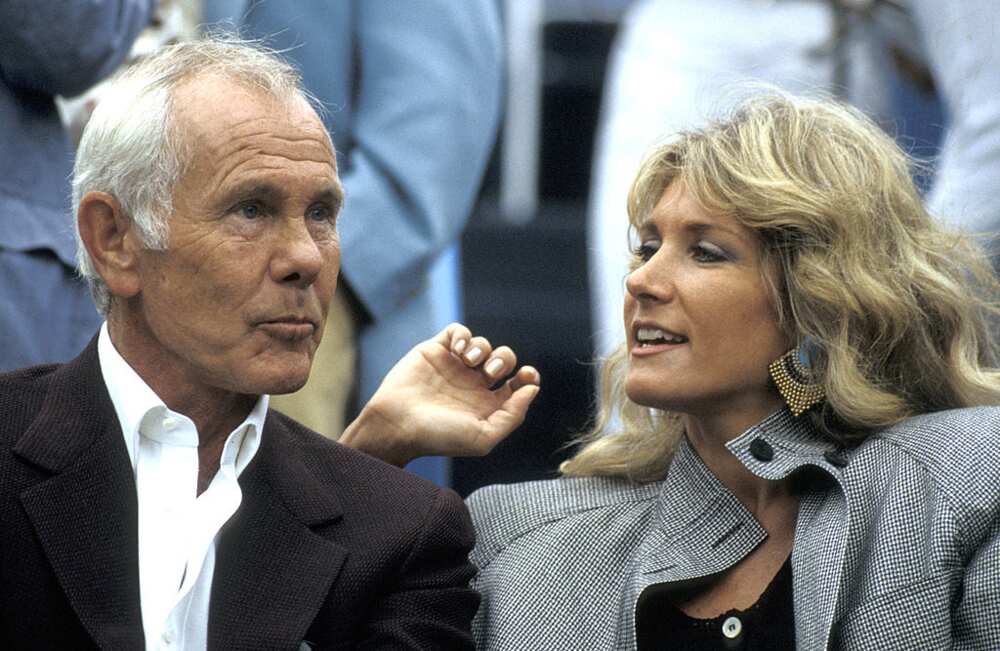 She came into the limelight following her marriage to a celebrity. Before then, she was utterly unknown. Her biography here seeks to divulge more about Johnny Carson's widow. Her age, place of birth, and much more.
Profile summary
Full name: Alexis Maas
Date of birth: July 15th, 1952
Zodiac sign: Cancer
Place of birth: Pittsburgh, Pennsylvania
Nationality: American
Ethnicity: Caucasian
Gender: Female
Profession: Socialite, Stock Broker
Eye color: Green
Hair color: Blonde
Marital status: Widowed
Who is Alexis Maas? Biography
Alexis Maas is Johnny Carson wife. She was born on January 15th, 1952, in Pittsburgh, Pennsylvania. Before her marriage to the popular TV presenter and talk show host, she was completely out of the limelight. She has also kept a low-key profile since his death.
Much information about her before marriage, such as her family background and early life, is unknown to the public. However, career-wise, she was reportedly a former stock brokerage employee, her previous primary income source.
How old is Alexis?
Alexis Maas Carson age is 69 years as of 2020, having been born in 1952. She was born under the Cancer zodiac sign, and she celebrates her birth anniversary on July 15th.
Alexis Maas marriage to Johnny Carson
Alexis became famous because of her marriage to the famous talk show host. They were married for eighteen years before his untimely death in 2005. The couple met in the 1980s and dated for a while before tying the knot in a quiet ceremony at his Malibu beach home on June 20th, 1987.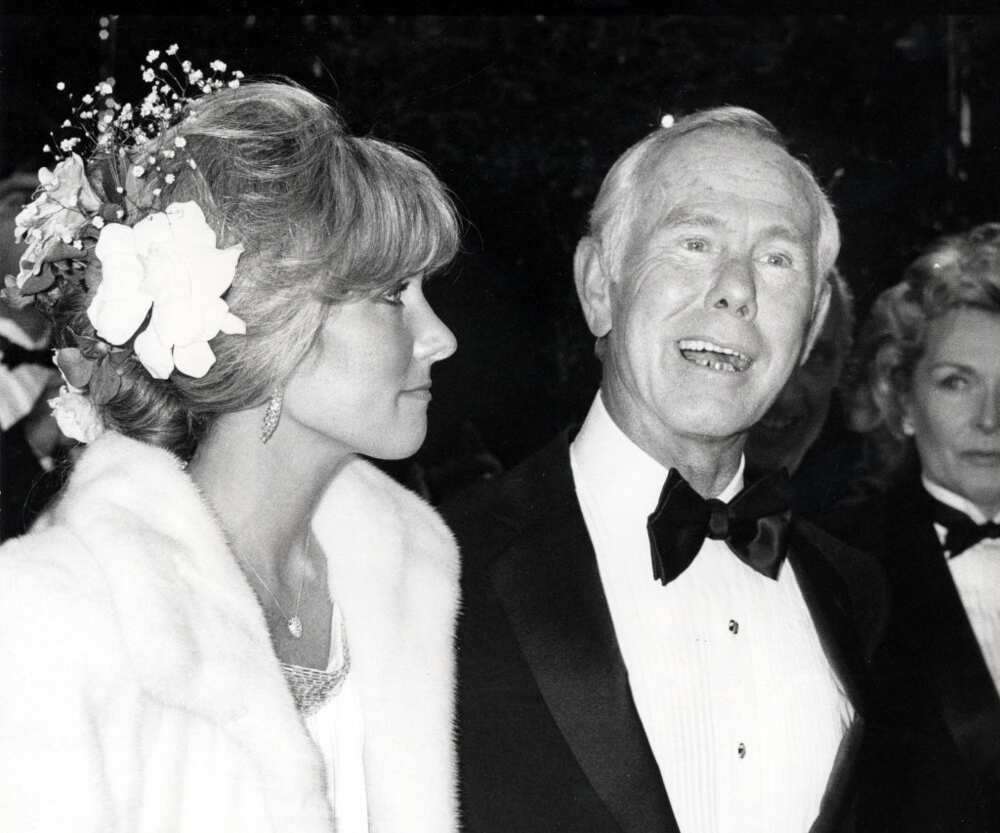 Miss Mass, 35 years at the time, was marrying for the first time, unlike her husband who had been in failed marriages. According to Chicago Tribune, the pair met at a beach, found love in each other, and decided to get married after about two years of dating.
How many times was Johnny Carson married? Alexis came in as his fourth wife. Carson's first married a fellow student, Jody Morrill Wolcott in 1949. The couple had three children Chris, Ricky, and Cory. Unfortunately, they divorced in 1963.
A few months later, he married a model named Joanne Copeland and divorced her in 1972. In the same year, he married another wife called Joanna Holland, but the marriage ended in a divorce also in 1983.
An insight into who Johnny Carson was before death
Alexis Maas's husband was a man who won the hearts of many people around the world. Many of his fans knew him as the King of Late Night Television. Carson was born in Corning, Iowa, on October 23rd, 1925.
He enrolled at the University of Nebraska upon completing his high school graduation and service in the navy. At the university, he participated in student theatrical activities and worked for a radio station in Lincoln.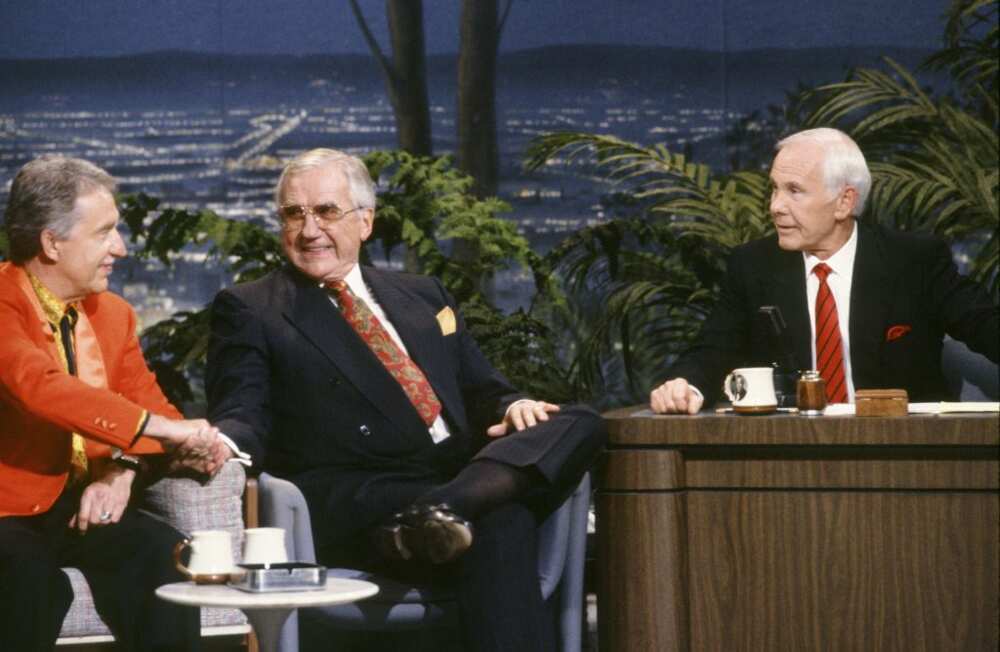 He graduated in 1949 and took a radio job, in Omaha. Two years later, he started working as an announcer at a television station in Los Angeles. He also landed a Sunday afternoon comedy show. He was later hired as a writer for Red Skelton's show. Later on, he was given his own short-lived variety show, The Johnny Carson Show.
He then moved to New York City, and in 1957 he became the host of the game show Who Do You Trust? In 1962 he replaced Jack Paar as host of The Tonight Show.
What is the age difference between Alexis and Johhny Carson?
The talk show host was born on October 23rd, 1925. Johnny Carson spouse, Alexis, was born July 15th, 1952. At the time of their marriage, he was 61 while his wife was 35 years old. Therefore, their age difference is 26 years.
Even though people had a negative reception of their relationship due to their large age gap, their relationship grew stronger and led to marriage. Superior Court Judge William P. officiated their wedding, and it was attended by a few of their friends and family members.
Their honeymoon made headlines as they were reported to have spent over $6.5 million during their vacation in the Mediterranean. Even though they did have a child together, their marriage was full of happiness.
Alexis Maas and Johnny Carson's lavish lifestyle
The eighteen years the couple spent together was fantastic and a dream of many married couples worldwide. Of Johnny Carson's wives, his marriage to Alexis was the happiest and most lasting union. They enjoyed a lavish and luxurious lifestyle.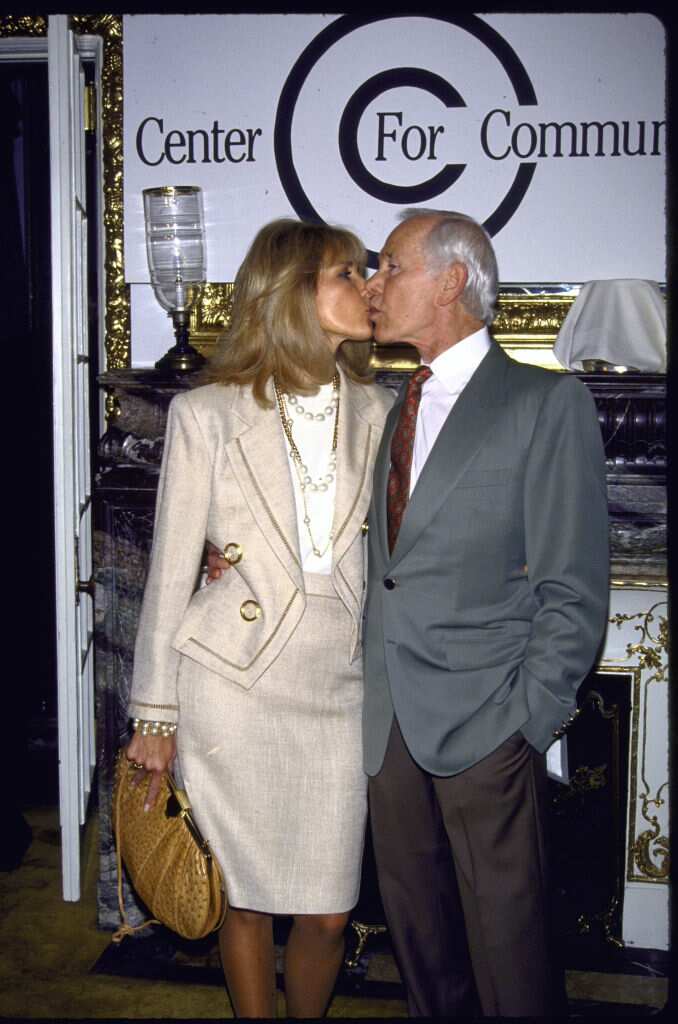 Johhny had several magnificent properties. He owned a 16-bedroom mansion on four acres on the oceanfront in Malibu, and a 14,000 square-foot palazzo in Beverly Hills. Because of her famous husband, Alexis also featured in numerous magazine publications.
The couple was photographed severally together. On tours around the world and at various high-profile events. Together, they attended the opening of "Les Miserables", cruised on their yacht, dined at Spago in West Hollywood, and much more.
They went to the American Cinemateque Awards together and joined the Television Academy Hall of Fame Special. Unfortunately, all these were out to a stop by his death in 2005.
How did Alexis Maas husband die?
In 2005, the world was shocked by the announcement of Johnny Carson's death. The comedian who had dominated late-night television for 30 years died on January 23rd, at Cedars-Sinai Medical Center, in Los Angeles. He died at the age of 79 years.
A family member revealed that the cause of his death was the effects of emphysema. Emphysema is a health complication, where the lungs' air sacs are enlarged and damaged, resulting in a lack of breath. He had been a heavy smoker for decades.
Who inherited Johnny Carson's money?
During the time of his death, Johnny Carson's net worth was $300 million. The wealth was divided between his sons Cory and Chris (who are still alive), and Alexis Maas. He also left a significant amount of his fortune to The Johnny Carson Foundation. The foundation received a whopping $156 million.
What does Alexis Maas look like now?
Alex Mass Carson eighteen years of a happy marriage came to an end on January 23rd, 2005, following his lovely husband's death. After her husband's death, she has maintained a low key profile, away from the media. Her only media appearance was in a 2012 documentary based on Carson's life - Johnny Carson: King of Late Night.
The document looked at the personal and professional life of the late talk show host. It included commentaries from Johnny Carson wives and his cronies and examined the reasons behind his success. It further shed light on Maas and Carson's romance and marriage but did not reveal much of his widow.
Peter Jones directed the documentary. It has been nominated for two Emmy Awards and a Writers Guild of America Award.
Alexis Maas Instagram and social media presence
Maas is a private person and has maintained a low-key profile without any social media presence. There are no verified accounts of hers on any social media platform. She is probably enjoying her life alone at home because she has not remarried since Johnny's death.
Alexis Maas came into the limelight as the fourth wife of the late talk show host, Johhny Carson. She is a private woman who has stayed away from the media since the death of her husband. Not much about her has been revealed ever since.
READ ALSO: Holly Sonders bio: age, height, career, is she married?
Legit.ng recently published an article on the biography of Holly Sonders. The American television host is one of the most talented and gorgeous golfers and broadcasting journalists.
From a golf career to a leading Golf Channel host and cover girl, she has stopped at nothing to make a name. Her detailed biography here will give you more information about who she is.
Source: Legit.ng