Types of Igbo culture food
Igbo culture is one of the three major cultures in Nigeria. Igbo foods are very easy and simple to cook and eat. Moreover, this type of food is welcomed not only by this tribe but all Nigerians. Let's take a look at the list of Igbo culture food.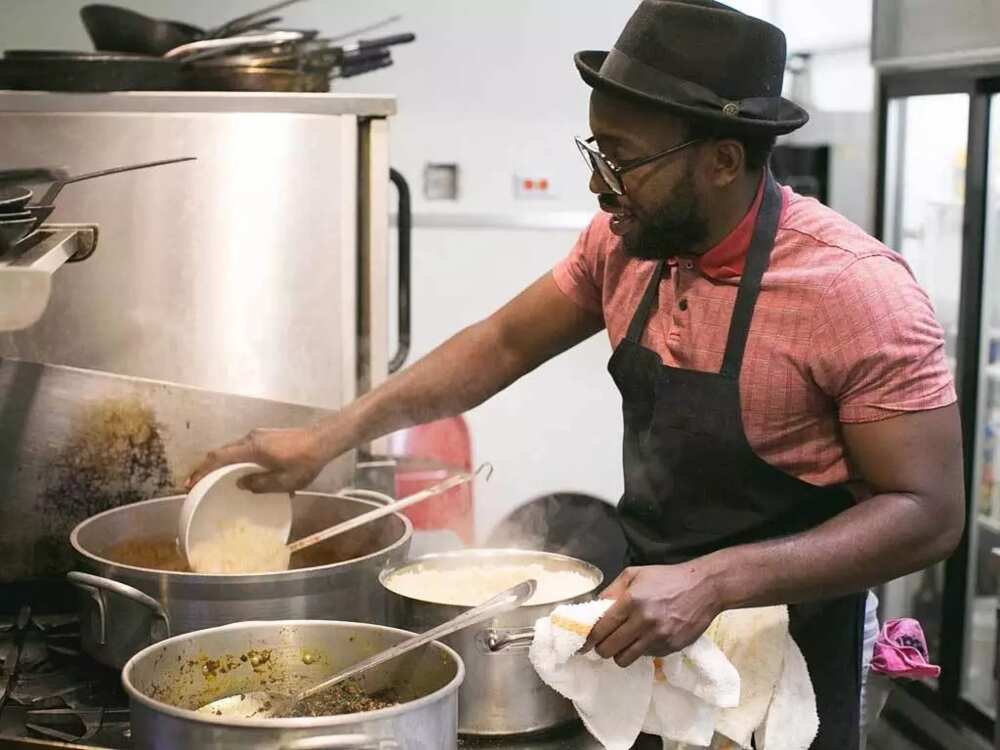 Igbo culture and food overview
Igbo is considered to be one of the three major tribes in Nigeria. It has its unique customs, traditions, music but it's necessary to concentrate on food that is presented in Igbo culture. In Igbo culture, women are usually considered to be the masters of the kitchen.
The Key traditional foods for the Igbo people are found to be vegetables, legumes, maize, cocoyam, cassava, and yam. Cereals are also to be found one of the most important nutrients for Igbo. A lot of dishes are connected with the major foods of Igbo people, like Nni Oka, Nni Akpu, Nni Ji, Onugbu, Okazi, Achi, Oha.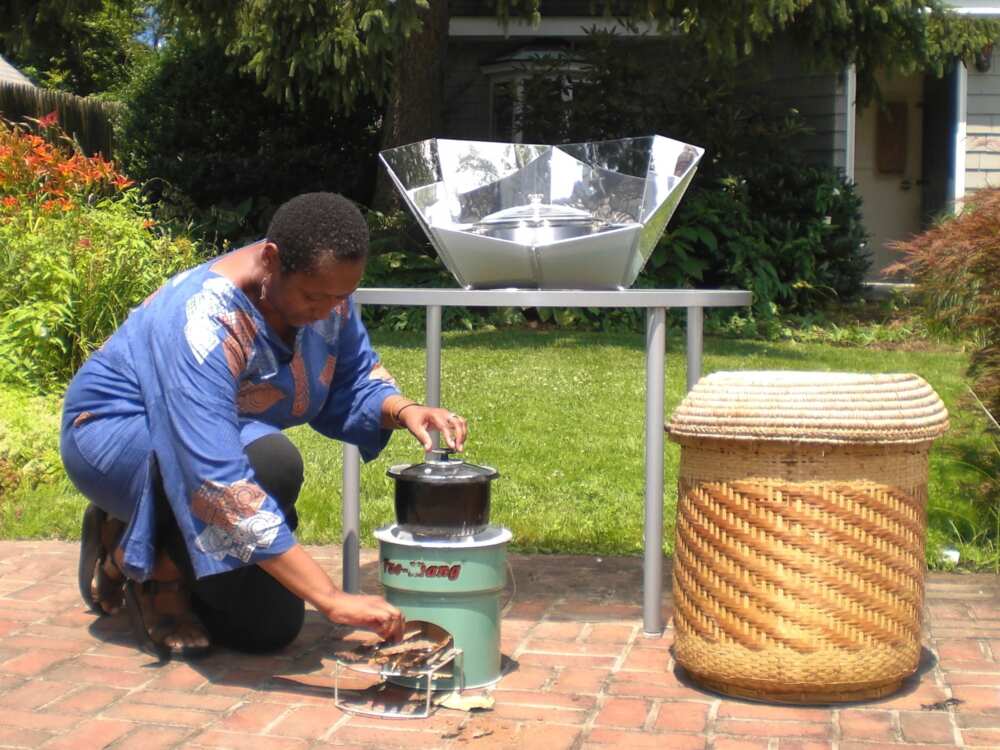 READ ALSO: Importance of bitter kola to the body
Yam has always been defined as man's crop. A man who owns a certain number of Yam can be called "Diji." Yam is a very important part of Igbo food. New Yam Festival is one of the major Igbo culture food events that are presented there.
There are also various types of Yam that are produced in the largest quantity. White Yam is usually planted from January to March. At the same time, Yellow Yam can be planted only in December. Harvesting is also very intensive labor where the whole community may partake.
Cassava is another important product for Igbo cuisine. It's a major high-energy product that provides over 70% of daily energy in daily meals of Igbo. It can also be described as "Man Power," "Six to Six," "Number One" and so on. The harvesting of Cassava also occurs after 6-18 months after planting.
There are a lot of types served in Nigeria that can be considered as food of Igbo culture. It includes different soups, salads and other types of dishes. Let's take a look at top 5 dishes that you will like to taste when visiting Igboland!
Top 5 food in Igbo culture dishes
5. Yam served with Fish Pepper Soup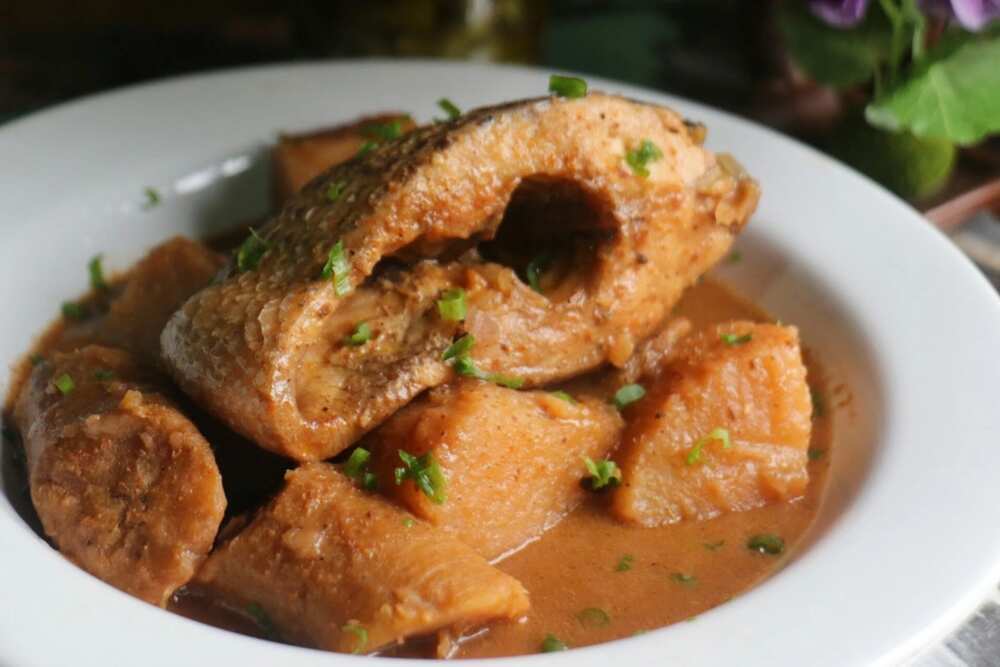 It can be called as Yam soup or Ji in the Igbo language. Each year, Yam is celebrated by Igbo people. It's known as Iri Iji. For Igbo People, this yam can be celebrated as one of the best foods on the land. Yam with Fish Pepper Soup can be used as a meal for starters in the culture of Igbo foods. Due to the peppery nature of this product, it's not recommended for breakfasts.
Yam served with fish pepper soup is one of the greatest sources of calories. It's rich in the complex of carbs, omega-3 fatty acid, vitamins B6 and B1. The procedure of cooking for this soup is quite simple, you just need to take into consideration the following products Yam, Tomatoes, Carrots, Onion, Oil, and seasoning.
Prepare the ingredients in the way like you are going to prepare the soup. After that, you will need to add precooked fish and pepper. Do not forget that your fish should be well prepared for this soup.
4. Jollof Rice with Chicken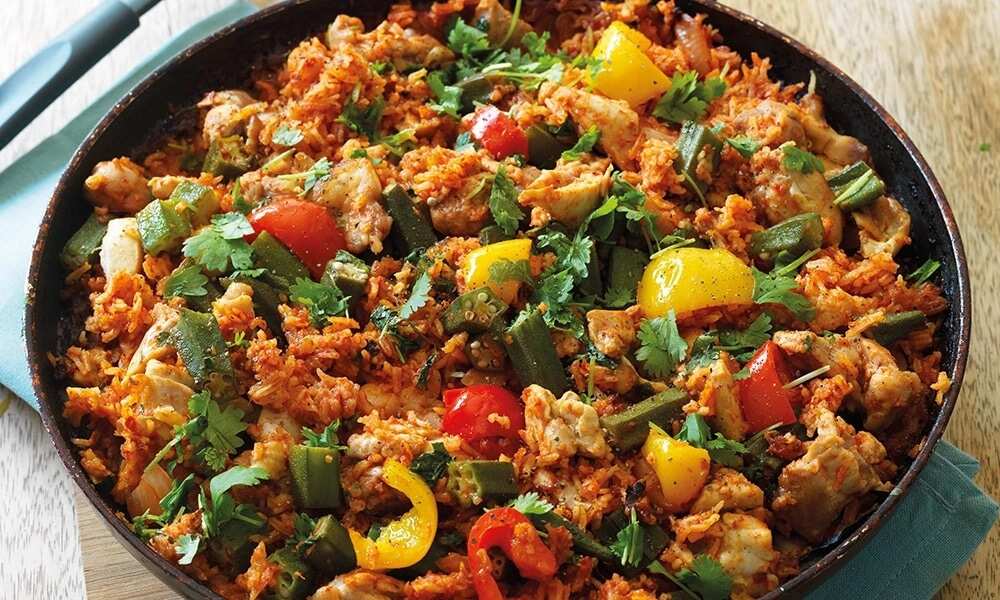 Jollof Rice is one of the most popular nourishments not only for Igbo people but whole West Africa. The beauty of Jollof rice prepared by Igbo is that you can see almost everything in this rice and it still tastes delicious. The ingredients for the rice include Chicken pieces, Rice, Ground Red Pepper (Tablespoon), Bay Leaf, Onion, Ground Ginger, Chicken broth, Canned tomatoes, cinnamon, parsley.
3. Fufu and Uha Soup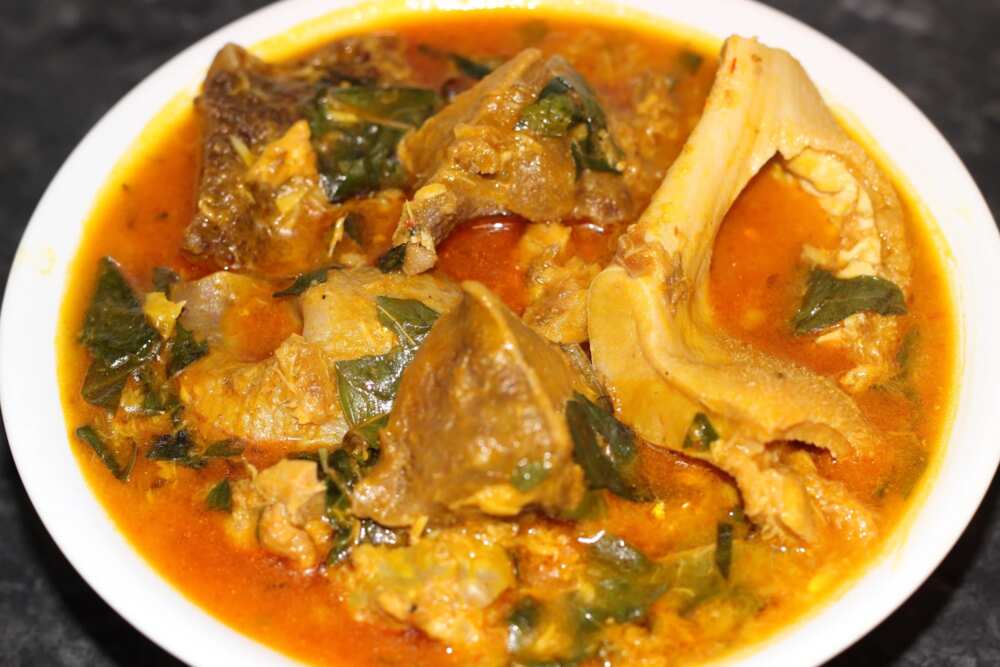 Igbo Uha soup is considered to be one of the best representatives of food in the Igbo culture. For today, all Nigerians believe that this soup was created by their tribe, but the origins of this soup are still connected with Igbo.
The ingredients for this soup can be found in any market place in Nigeria. It usually includes Oha leaves, Cocoa Yam, Meat of choice, Dry Fish, Maggi, Uziza leaves, Ogiri, Stock Fish, Salt, Pepper. Some of the ingredients for this soup considered to be luxurious as not everyone could get them in old times.
2. Igbo Bitter Leaf Soup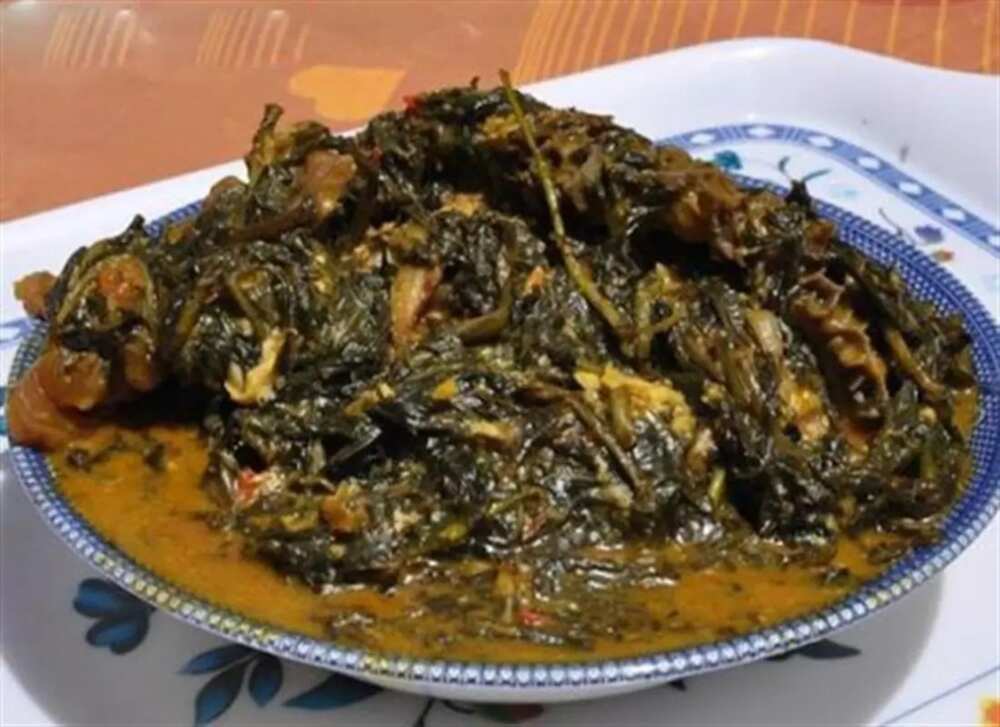 Do you know what is the joke about the bitter leaf soup? The real bitter leaf soup is not bitter at all! Another name for this soup is Ofe Onugbu. It's a very delicious soup, and it can be placed in the third place by popularity among other soups in Nigeria.
What are the main ingredients of this Food in Igbo culture? You will need to take the meat of your choice, bitter leaf, cocoa-yam, salt, pepper, palm oil, stock fish, ogiri, crayfish.
1. Nkwobi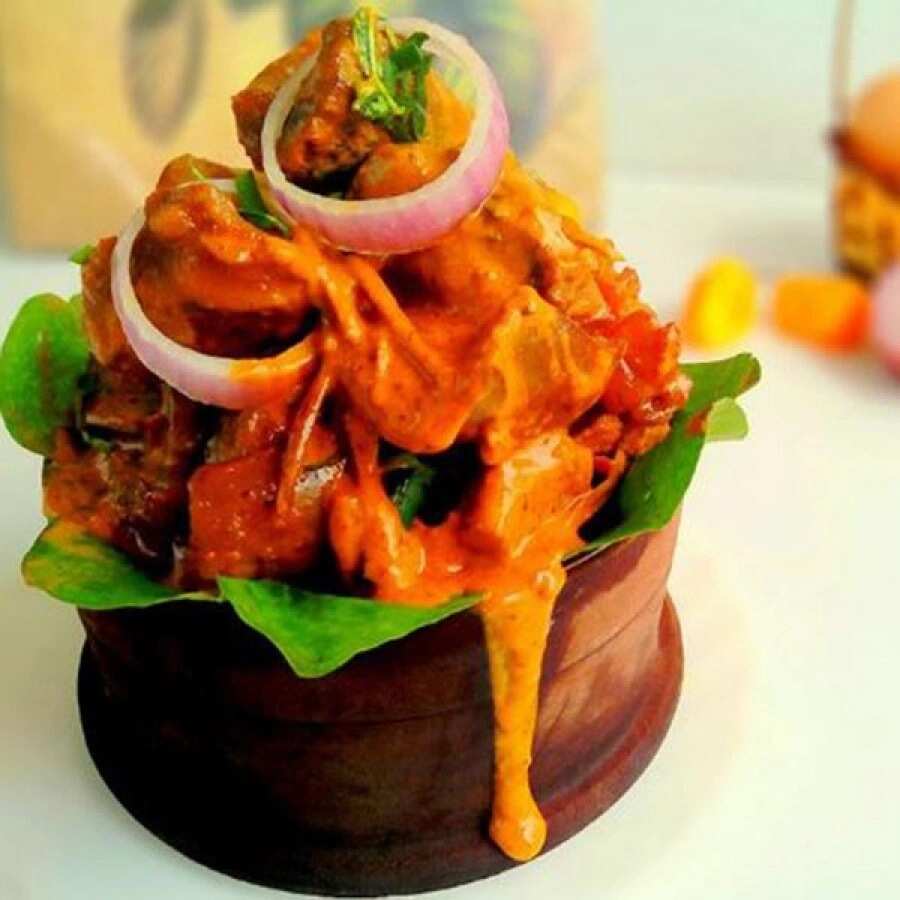 It's one of the Nigerians most popular meals! It's usually considered to be an evening meal and was originally made of just bush meat. This meat included rabbits, antelopes, grass cutters and even squirrels.
What is Nkwobi? It's a delicacy made of several types of meat. Therefore, you will love the taste of this dish. The main ingredients include meat (different types of meat are preferred), cubes of Knorr, edible potash, palm oil, onions, salt, pepper, utazi leaves. Meat is the main component in this dish. That's why you should choose it wisely!
Igbo culture of food is not limited to five dishes, but these dishes mentioned above provide the fame for Igbo cuisine. Igbo are masters in preparing their food. Therefore, if you want to try new colorful tastes, then you may need to visit Igboland. Traditional dishes together with indigenous culture will create a perfect atmosphere for eating your food. What are your favorite Igbo recipes? Leave a comment to share your feelings about Igbo cuisine.
READ ALSO: Facts about anti-open grazing law in Benue state
Source: Legit.ng