Karyn Parsons bio: age, net worth, husband
Karyn Parsons is quite noticeable for her beauty and fascinating personality. During her active years, she was quite charming, ambitious and always genuine with her roles on the screen. She collaborated with Jennifer Beals on the film 13 Moons. Apart from reaching her acting career hallmark, she evolved to become a significant figure in activism.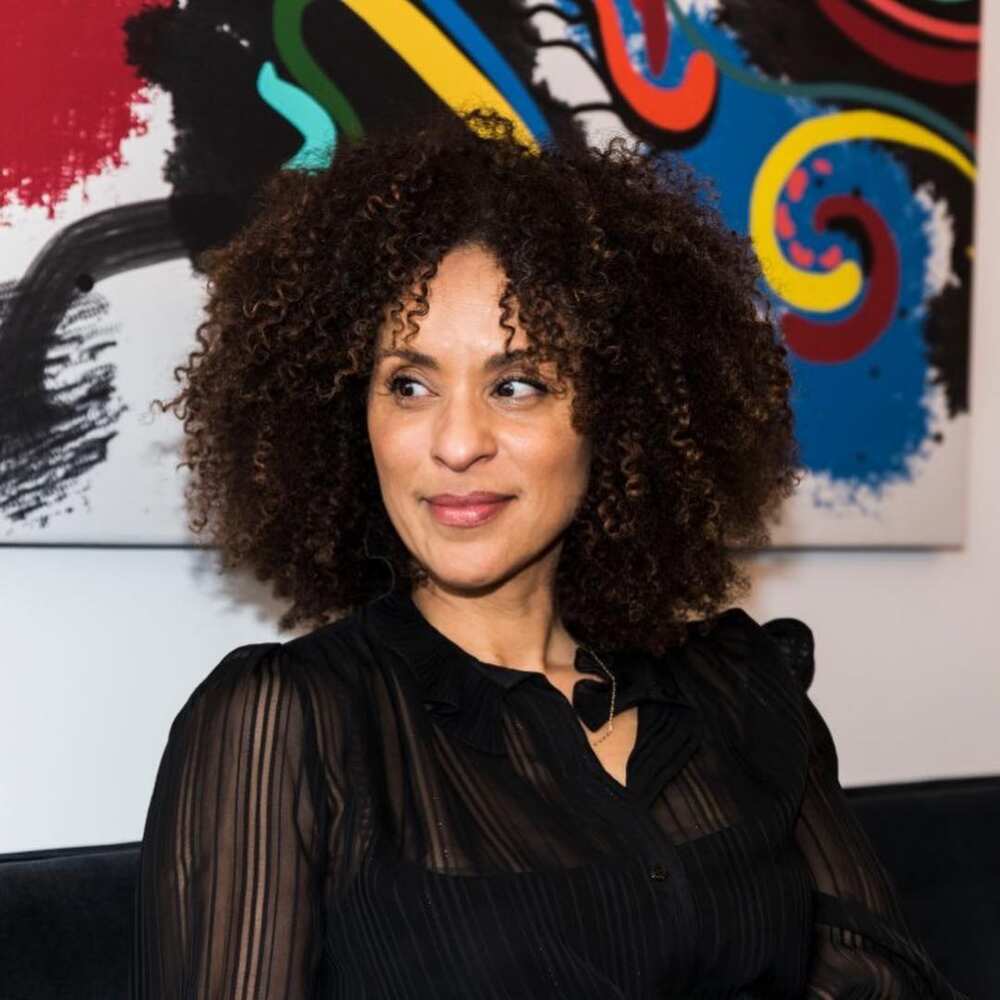 Who is Karyn Parsons? She grew up as the only child of her parents in the city of California. She had a passion for dancing and had the intention of pursuing it as a career. Unfortunately, she had an injury on the knee which saw to her early retirement from dancing. She had a career switch. Since then, the American comedian has contributed immensely to the entertainment industry. Since her temporary absence from the screen, many fans are eager to know what she is currently up to.
Parsons profile summary
Full name: Karyn Parsons-Rockwell
Date of birth: 8th of October, 1966
Birthplace: Los Angeles, California, United States
Age: 53 years old
Zodiac sign: Libra
Profession: Actress, comedian, and model
Nationality: American
Ethnicity: African American
Net worth: 1.5 million dollars
Hair color: Brown
Eye color: Brown
Height: 5 feet and 8 inches
Spouse: Alexandre Rockwell
Parents: Kenneth B. (father) and Louise Hubert Parsons (mother)
Children: Lana and Nico Rockwell
Weight: 54 kg
Background information on Parsons
Karyn was born in Los Angeles, California, the United States. The American actress is famous for her role as Hilary Banks in the series, The Fresh Prince of Bel-Ari. She resolved to pursue a career in acting at the young of thirteen years. It was, unfortunately, the same period that a knee injury brought an end to her professional dancing career. Karyn Parsons parents are Kenneth B. and Louise. Her father is from Wales while the mum is an African American from South Carolina.
The American model had her first play performance during her high school days while her first TV appearance was in the year 1987. She is a graduate of Santa Monica High School. She featured in numerous television dramas and movies. She had a great passion for acting that she turned down some scholarship offers to pay more attention to her career.
Karyn tied the knot with the actor, Randy Brooks, in the year 1987. Sadly, Karyn Parsons Young and Restless actor's marriage ended in 1990. After thirteen years of being single, she got married to an American movie director, Alexandre Rockwell, and since their union, they have two children. Karyn Parsons daughter, Lana, is their first child. She was born in June 2003, while Nico, the second child, was born on the 11th of April, 2007.
Parsons is known for a few charity courses which she has devoted some of her time to. Her non-profit organization focuses on the education of children on the crucial role played by many unpopular Black Americans in history.
How old is Karyn Parsons?
The super talented actress Karyn Parsons age is currently 53 years. She was born on the 8th of October, 1966. By October 2020, she would be celebrating her 54th years birthday. Despite her age, fans are still intrigued by Karyn Parsons hot photos online.
What is Karyn Parsons net worth?
Karyn Parsons net worth is estimated at 1.5 million dollars. She has made her fortune from acting, modelling and producing movies for more than two decades. She has featured in many TV series and movies. So, it is not surprising that she has made this much.
Who is Karyn Parsons married to?
Karyn Parsons husband is Alexander Rockwell. He is a film director who became prominent for the films, In the Soup (1992) and 13 Moons (2002). He comes from Massachusetts and is from the famous family of Alexandre Alexeieff and Claire Parker, who were both animators. Alexeieff, his grandfather, is the inventor of pinscreen. His grandmother also was an artist and an actress in Paris who performed on stages.
Interestingly also, Rockwell's father worked as a filmmaker and actor. His Paris-born mother was a painter; she relocated to the United States, where she got married to her husband. In his early twenties, Alexandre moved to New York City, although he was raised in Cambridge, MA.
Alexander is known for making low-key movies that beat the standard of some high-class drama. He has released different movies, including Louis & Frank, and Somebody to Love. He was previously married to Jennifer Beals, a Flashdance star and Yale graduate in 1986 before they parted ways in 1996 while remaining as close friends.
Karyn Parsons movies and tv shows
While her television was debut was The Bronx Zoo, the movie producer has featured in many other films since the start of her career. Some of the movies include the following:
Sweet Thing (2020);
Nobody Wants Your Film (2005);
13 Moons (2002);
The Job (2001);
The Ladies Man (2000);
Mixing Nia (1998);
Lush Life (1996);
The Rosie O'Donnell Show (1996);
Major Payne (1995);
The Fresh Prince of Bel-Air (1990);
Death Spa (1988).
Where is Karyn Parsons now?
The actress had her last movies appearance in 2018. She has taken a break from acting to concentrate on her writing career. Her first book was published in March 2019, and it is titled How High The Moon.
For some years, the beautiful comedian Karyn Parsons has stayed away from the spotlight for reasons best known to her. One of her best moments as an actress was her feature in The Ladies Man in 2000, although she has had many other incredible movies. Apart from her acting career, she is the CEO of Sweet Blackberry, and the organization focuses on bringing the unpopular stories of the achievements of children of African-American descent.
Source: Legit.ng