Christen Harper bio: Who is Jared Goff's girlfriend?
Christen Harper is an accomplished model and actress. She has been trending recently because of her association with Jared, especially because she is Jared Goff's girlfriend. Goff, a Los Angeles Rams quarterback, had not hinted about a relationship with any girl until he was linked to Christen. Fans got to know about their relationship after they were spotted at 2019's ESPYs, appearing rather close.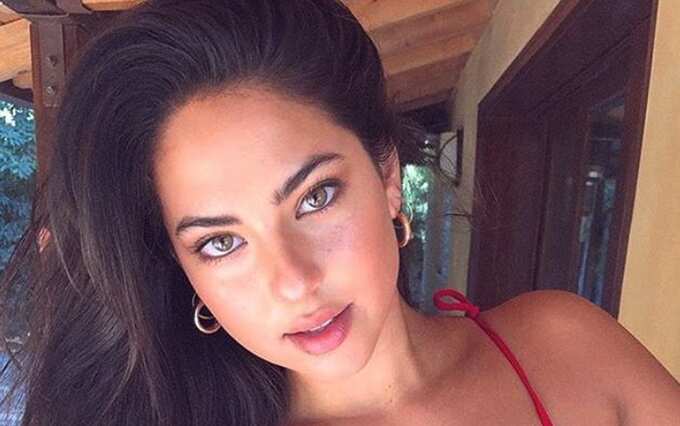 It was not apparent that Christen was in a relationship with Goff. However, she was also not subtle about their possible involvement. Her first hint was when she publicly sent him a congratulatory post on social media. She went on to wish him well after Goff signed a $134.0-million contract that extended his time with the Rams.
We may have heard about her relationship on social media, but do we know who she is? Is there anything striking about Christen Harper besides the fact that she is Jared's girlfriend? The details below expound more about her life, her family, her career path, as well as her relationship choices.
Christen Harper profile summary
Name: Christen Harper
Age: 26 Years
Date of birth: May 28, 1993
Gender: Female
Height: 5 feet 9 inches
Siblings: Shane Harper
Parents: Daria Harper, and Mike Harper
Country: United States
Nationality: American
Profession: Model, Actress
School: Cal State University at Northridge
Hometown: Santa Clarita, California
Movies: Auggie
Christen Harper age and personal life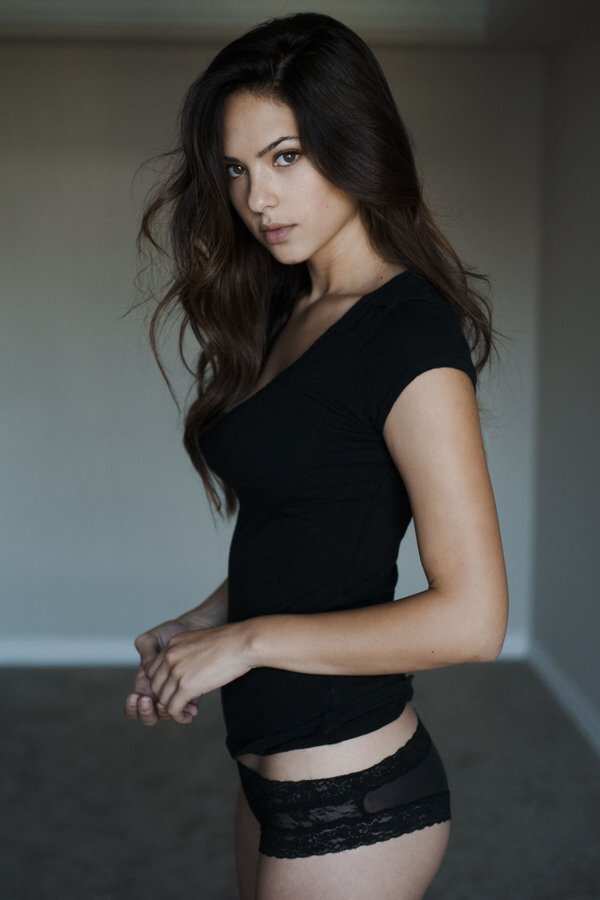 Christen was born to Daria and Mike Harper on May 28, 1993. This makes her 26 years old as of 2020. Her modeling career may have made her popular, but she took the internet by storm when she was revealed as Jared Goff girlfriend. She has a brother by the name Shane. They were raised in Valencia, Santa Clarita, USA.
Career
Many know Christen Harper model, the successful career woman. She started her career as a child. The Harper kids began their careers in California. Christen has a bachelor's degree from Cal State at Northridge. From the time she graduated, she has been busy with her acting and modeling career. She was one of the few kid models. The realization that she had to pay for her college tuition pushed her to pursue the modeling career further. She turned it into a fully-fledged career, earning significant amounts to see her through higher education. Fortunately for her, she excelled and ended up embracing the career fully.
Her professional modeling career started when she first signed with LA Models. She went to do campaigns for GUESS and Third Love. Currently, she is signed with Wilhelmina in Miami and L.A. She is linked to some of the largest fashion agencies and houses, which shows that she is indeed an established model.
She has become very popular on social media because of her modeling career. She shares numerous pictures and professional photos on her page. In addition to that, she gets to visit different places for photoshoots. You can check her out on her Instagram page. All of Christen Harper hot pics have made her a popular social media personality. She has a huge following online because of it. Her presence is, however, not only restricted to one site. You can also follow her on Twitter.
Getting into acting
Apart from being a model, she also ventured into acting. She attended the Baron Brown studio where she worked on her acting skills. She is one of the actresses of the sci-fi movie Auggie, which was released on September 20, 2019.
She has acted in a short film before. However, she debuted in the movie industry when she was also a guest star on Entourage several years ago. More recently, she has worked on The Obituary of Tunde Johnson, which premiered in September 2019. She may just be one of the lucky few whose future in the film industry is promised. So far, her performance has been impressive, with fans and executives loving her work. It is a matter of time before more of her work shows up on screens.
Her brother, Shane, is a hockey star. He plays for the Örebro HK in the Swedish Hockey League. Even though he was undrafted in the NHL, fans remember him for playing in the Western Hockey League. Christen's brother may have been a major influence on her regarding the men she later dated.
Christen Harper height and body measurements
Christen is a beautiful model. She is 5' 9", 176 cm, or 1.76 m tall. Her body measurements (breast-waist-hips) are 34-27-35. She weighs 55 Kgs or 121 lbs. With such striking body statistics, she stands out as a gorgeous and graceful model. She is the kind of person that makes heads turn when she walks into a room. It is impossible not to notice her.
Harper's relationship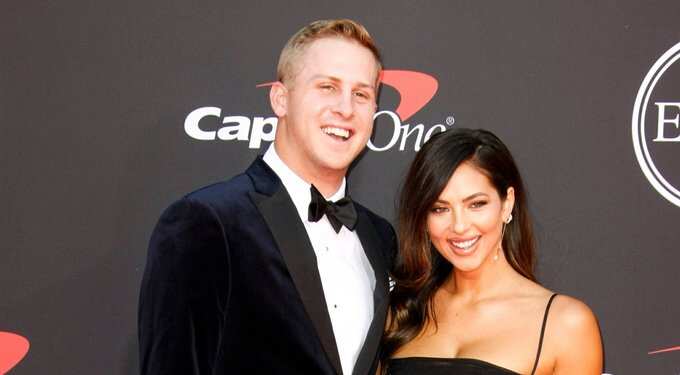 Christen's relationship with Jared Goff put her on the map. Her popularity blew out after she started dating the athlete.
Even though they had not been open about their relationship before March 2019, a reporter leaked the information after he referred to Harper as Jared's girlfriend. Everything became clear when the two were spotted leaving a store together in Woodland Hills, California.
It is hard to point out how long the two have been in a relationship since they had never confirmed when they first met. With no future prospects of this ever happening, fans have to contend with not knowing the genesis of their relationship. However, those who are close to them, including Patrick, Jared's roommate, confirmed on several occasions that this was not a recent occurrence as the public believed.
Patrick, who is Jared's roommate revealed this truth in a radio interview with Ryan Seacrest. Further cementing the possibility of the relationship has been on for a while, Christen's pic showing her attending one of Rams games surfaced online.
Even though no specific dates are given for the start of their relationships, the bottom line is that they are in love. With Jared expressing his desire to start a family one day, it is possible that this could be a serious relationship leading to marriage.
Everything about Christen Harper is interesting. She defied all odds to build a successful modeling career from childhood despite facing a lot of competition. Her resilience, good looks, and charms have helped her get ahead in life. Paying attention to the fact that she is dating a fine young man, she may just be one of the few ladies that are considered lucky in life.
Source: Legit Newspaper