Hasan Piker's bio: age, height, education, net worth, is he gay?
Hasan Piker is a famous political commentator and Twitch streamer who does not shy from expressing his opinions and feelings. He gained fame for hosting The Breakdown on The Young Turks network. He is also a famous YouTube celebrity.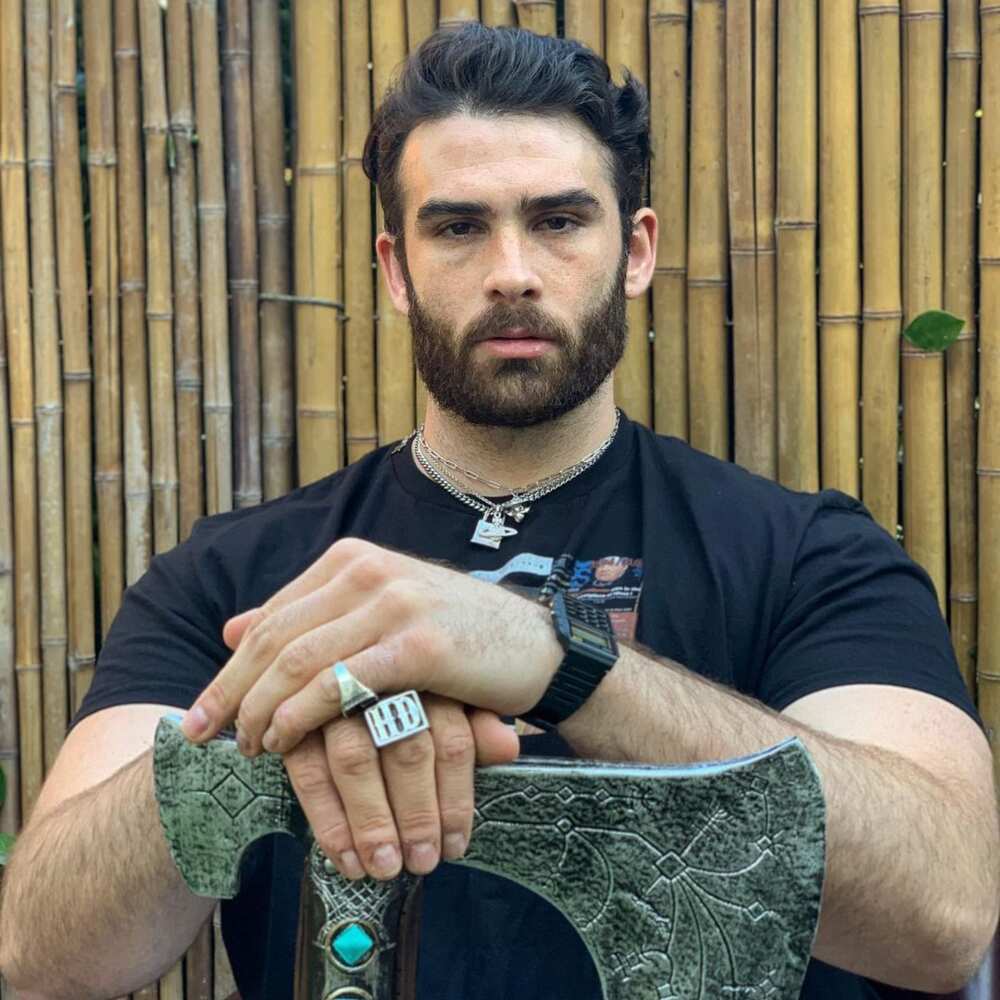 The renowned commentator has worked as a contributor to Buzzfeed and TMZ's TooFab. He now works as a political streamer on Twitch. Get to know more about Hasan Piker's birthday, place of birth, religion, career, and more.
Profile summary
Full name: Hasan Doğan Piker
Nicknames: HasanAbi, Azan, Will Neff's Friend, Hank Parker
Gender: Male
Date of birth: 25th July 1991
Age: 30 years (as of 2022)
Place of birth: New Brunswick, New Jersey, United States of America
Residence: Istanbul, Los Angeles, and New York City
Nationality: American
Ethnicity: Turkish
Zodiac sign: Leo
Religion: Muslim
Sexuality: Straight
Height in feet: 6 feet 3 inches
Height in centimetres: 191
Height in metres: 1.91
Weight in pounds: 194
Weight in kilogrammes: 88
Hair colour: Dark brown
Eye colour: Dark brown
Marital status: Single
Brother: Murat Piker
Alma mater: Rutgers University
Profession: Twitch streamer, content creator, political commentator, and gamer
Instagram: @hasandpiker
Hasan Piker's Twitter: @hasanthehun
PAY ATTENTION: Install our latest app for Android, read best news on Nigeria's #1 news app
Who is Hasan Piker?
The political commentator was born in New Brunswick, New Jersey, United States of America. After his birth, his family relocated to Istanbul, Turkey, where he grew up with his brother. His nationality is American.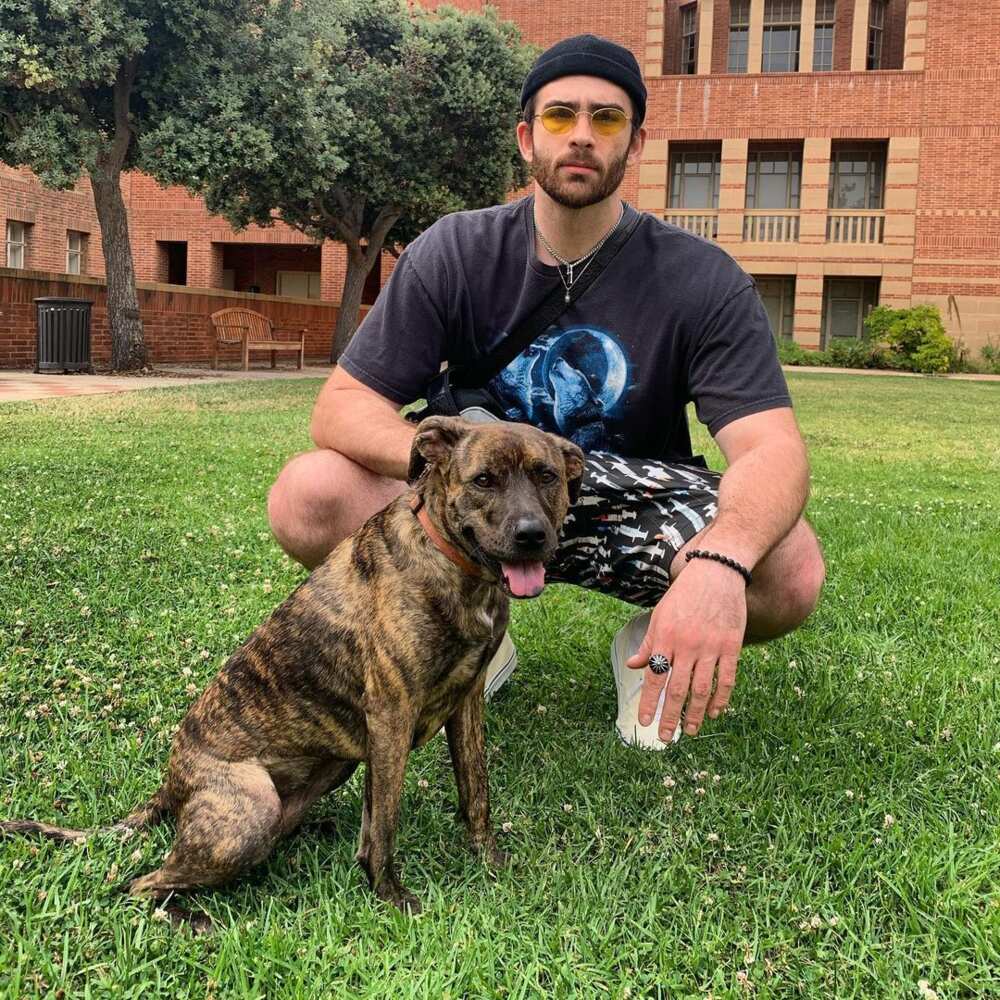 How old is Hasan Piker?
Hasan Piker's age is 30 years as of 2022. He was born on 25th July 1991, and his Zodiac sign is Leo.
READ ALSO: Symfuhny's biography: age, height, real name, net worth, ban
What ethnicity is Hasan Piker?
Hasan Piker's ethnicity is Turkish. He is fluent in Turkish and knows the Turkish culture because he was raised in the country.
Where does Hasan Piker live?
The Twitch streamer has properties in different locations. He splits his time between Istanbul, Los Angeles, and New York City.
Is Hasan Piker Muslim?
The Twitch streamer, content creator, and gamer was raised Muslim. He follows Islamic teachings and is passionate about advocating for the rights of Muslims.
Who is Hasan Piker's brother?
The Twitch streamer has a brother named Murat. One of his nicknames, HasanAbi, means big brother in Turkish. Murat is a Mechanical Systems Design Engineer at Boeing.
READ ALSO: Abbie Herbert's biography: age, height, birthday, family, net worth
Educational background
The political commentator and Twitch streamer went to a public school in Istanbul, Turkey. Unfortunately, his schooling experience was not pleasant because he was bullied for not being physically fit.
Initially, he was in a private school but was transferred to a public one after questioning a teacher. He did not understand why his religion class only taught the Islamic religion.
When he turned 18, he relocated to the United States for higher studies. He enrolled at the University of Miami for two semesters. He then transferred to Rutgers University, where he completed his undergraduate degree.
He graduated in 2013 with a double major Bachelors degree in Political Science and Communication Studies. He was an active member of Rutgers Club Basketball and Theta Delta Chi community at the university.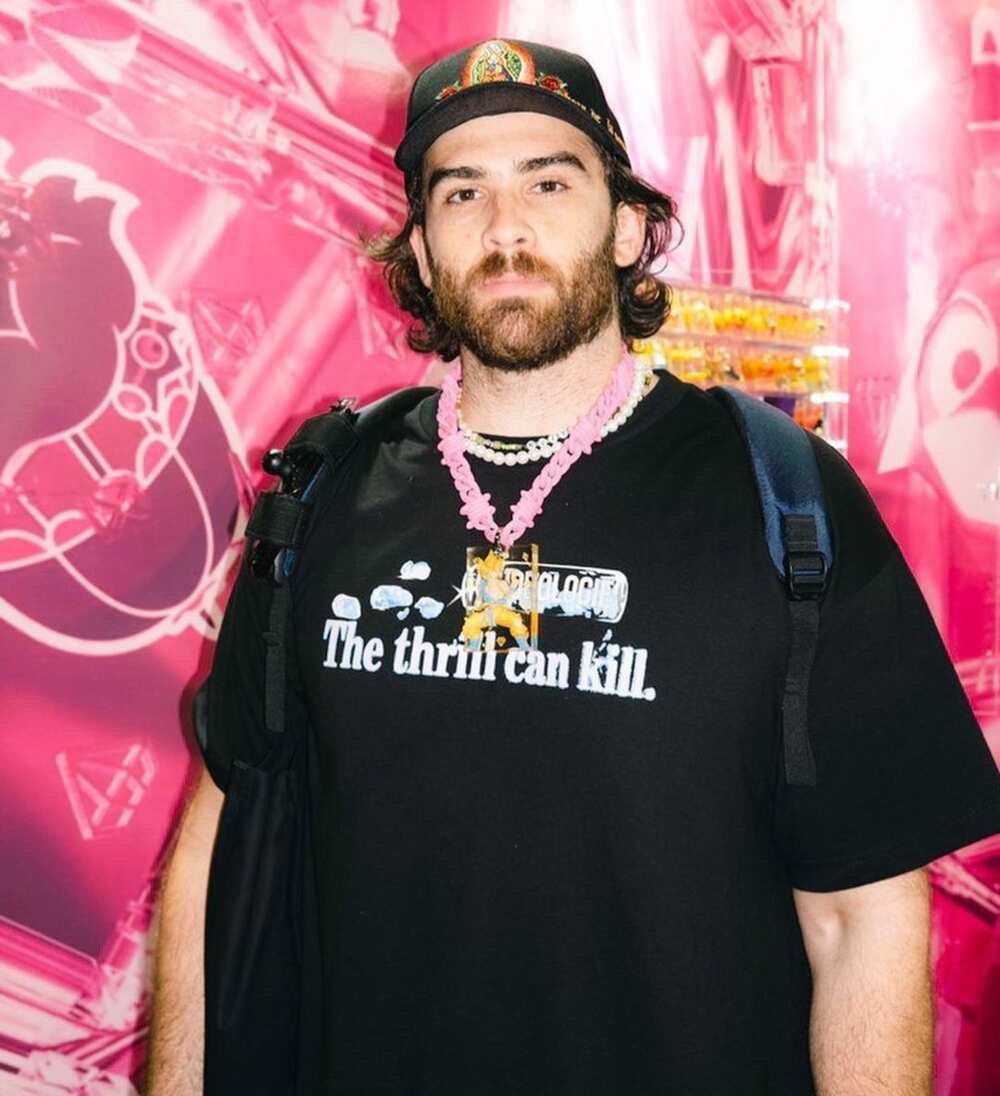 Career
HasanAbi started his career during his senior year of college. In 2013, he bagged an internship at The Young Turks (TYT), co-founded by his uncle, Cenk Uygur. TYT is a progressive news network.
After graduating, the network hired him to work in the business and sales department. Once in a while, he would host the TYT show, especially when the host was unavailable and a fill-in was required.
Later on, he became the host and producer of the show. In 2016, he created and hosted The Breakdown on the TYT network. The show aired on Facebook.
He presented a left-leaning political analysis and openly supported Bernie Sanders. In 2018, The Breakdown was nominated for the award of Best Web Series at the 10th Shorty Awards.
In 2019, he created the series Agitprop with Hasan Piker on the network's YouTube channel. He hosted the show until January 2020, when he announced his exit from TYT to focus on Twitch. From 2016 to 2018, he also wrote political content for HuffPost.
READ ALSO: Brooke Schofield's biography: age, parents, why is she famous?
Hasan Piker's Twitch career
HasanAbi started his career as a Twitch streamer in March 2018. At the time, he was also working for TYT but made it a full-time career in January 2020. His goal was to reach a younger audience on Twitch.
He soon became a famous left-wing political commentator. Due to his outspoken nature and a significant following on Twitch, Fox News became interested in him and invited him to appear on The Issue Is. He was also invited to appear on the podcast Chapo Trap House.
Besides talking about politics, he also uses his Twitch account to stream gameplay and makes commentary on video games.
Hasan Piker's merch
In late 2021, the Twitch streamer launched his first merchandise line. This venture was a collaboration with Warren James and his online community.
The merchandise includes four unique shirts, and he hopes to add hoodies once they are commissioned. He said that part of the proceeds from selling the tees would go to national strike funds.
Other ventures
He also has YouTube channels. The first one, HasanAbi, has 861K subscribers. He started the channel on 15th June 2015 and has over 172 million views so far. This channel features news, his political streams, and gaming.
The other one is Hasanabi Moments, which he started on 2nd July 2020 has over 11 million views so far. The channel features highlights of his daily Twitch streams.
He started his third channel, HasanAbi Gaming, on 29th October 2020. It has 32.4K subscribers and is mainly for gaming.
The young political commentator and content creator has also been co-hosting the podcast Fear & Malding alongside Will Neff, also a Twitch streamer. He assumed this role in 2021. He also co-hosts the podcast Leftovers by h3h3Productions.
READ ALSO: Mady Gio's biography: age, height, nationality, net worth, TikTok
Hasan Piker's net worth
There are unofficial reports that the Twitch streamer and gamer has a net worth of $2 million. However, it is believed that he is worth much more because he recently purchased a property worth $2.74 million in West Hollywood, California.
His new home is located in the Beverly Grove neighbourhood. It stretches over 3,800 square feet and has five bedrooms and five and a half baths.
It is secured by a perimeter wall, features a swimming pool, and the kitchen has glass walls. The home was built in 2014 using the Mediterranean style.
It is believed that the gamer makes about $150,000 monthly from his Twitch account and about $20,000 from YouTube. He also makes money through brand sponsorships.
Political views
The political commentator identifies as a leftist, socialist, and progressive person. He has received heavy backlash for his socialist views.
He is an activist who supports workplace democracy, sustainable energy initiatives, intersectional feminism, gun control, Muslim rights, Medicare for all, social and economic justice, and LGBTQ+ rights.
In 2016 and 2020, he actively supported Bernie Sanders in his primary campaigns. He is a critic of both the Republican and Democratic parties.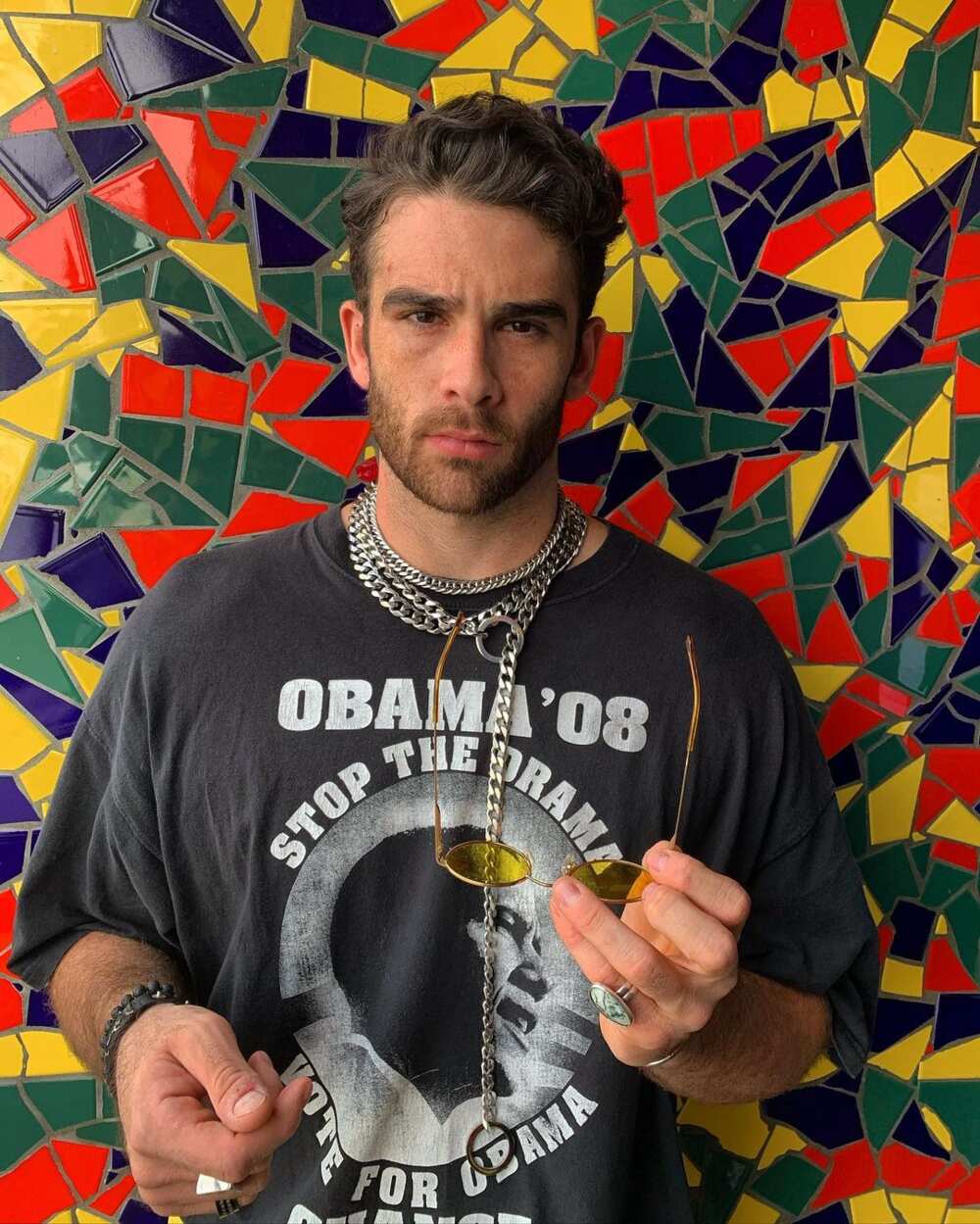 Is Hasan Piker gay?
The political commentator's activism for LGBTQ+ rights has made people question his sexuality. While he barely talks about his private life and has never talked about his sexuality, he is believed to be straight.
Who is Hasan Piker's girlfriend?
He was rumoured to be dating Pokimane, a social media influencer from Morocco. However, neither of them confirmed or dismissed the allegations.
READ ALSO: Jayden Siwa's biography: what is known about Jojo Siwa's brother?
What happened between Hasan Piker and Destiny?
Steven Bonnell, alias Destiny, is a Twitch streamer known for not getting along with HasanAbi. The two often call out each other whenever they have a dispute.
Destiny accused his fellow streamer of using a racially charged slur in their most recent altercation. He used a word that means worm in Spanish but has a sinister meaning in Cuba.
Piker addressed the situation, claiming that he was not wrong because a word can have different meanings in different communities. He asserted that his use of the said word meant no offence because he used it to mean a worm.
Destiny was not happy with the response. The two Twitch streamers remain unlikely to get along any time soon.
Controversies and Twitch bans
On 21st August 2019, the Twitch streamer criticised United States Representative Dan Crenshaw for supporting the American military intervention efforts overseas on his Twitch streams. He used offensive language, leading to an uproar or on various social media platforms.
His uncle, Uygur, asserted that his nephew used offensive language and invited him on TYT to apologise to the public. Following his remarks, Twitch banned him for a week.
On 3rd December 2021, he was banned from Twitch for a week. This followed his use of the racially charged word, "cracker". However, he argued that the word should not be considered a racial slur.
How tall is Hasan Piker?
Hasan Piker's height is 6 feet 3 inches or 191 centimetres tall, and he weighs about 88 kilogrammes or 194 pounds. He has dark brown hair and eyes.
Hasan Piker is a famous political commentator and Twitch streamer. He is a vocal activist on LGBTQ+ rights, Muslim rights, and pro-peace initiatives.
READ ALSO: Jennifer Montana's biography: What is known about Joe Montana's wife?
Legit.ng published an article about the life of Jennifer Montana. She is a former Sports Illustrated swimsuit model who is married to former professional American footballer Joe Montana.
She is an established businesswoman who owns a jewellery line. She donates 80% of the jewellery line's proceeds to The Four Rings Foundation. She and her husband started the foundation to help needy families and children in the Bay Area.
Source: Legit.ng