Storage Wars Barry Weiss bio: net worth, house, cars, wife, death rumors
The reality show star Barry Weiss acquired huge popularity after appearing on the successful series "Storage Wars." To this day, some people are wondering what Barry's life is like after his breakthrough success on the show. Well, today we will dive into his biography and find out what happened to Barry Weiss!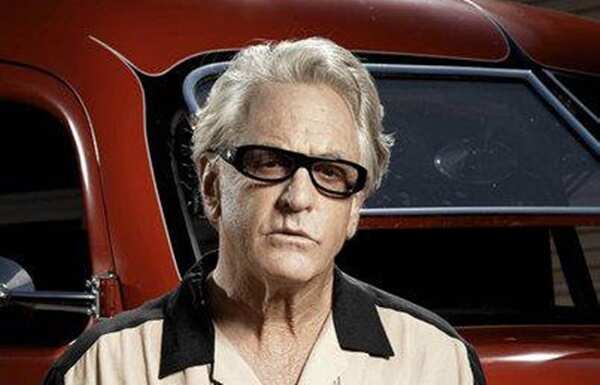 The series "Storage Wars", with the name sometimes stylised as "STORAGE WAR$", have premiered in 2010. This show instantly became very popular in the United States and attracted a lot of viewers. The show's premise was quite interesting: when the person who rented a storage locker in California has not paid their rent, the items could be auctioned and sold. The show focuses on professional buyers who had the opportunity to bid on the contents of the lockers. Before the auction, potential purchasers have five minutes for the inspection of the things without touching them. After the sale, the bidders who won examine the items in the lockers. In the end, the totals on the screen show whether the person who bought the item profited from it or lost money.
Barry Weiss was one of the participants of the show, and many people remember him as The Collector. He lasted for four total seasons and has managed to become the legend of the show. Today, we will learn more about Barry and his road to success.
Barry Weiss Storage Wars biography
The Storage Wars Barry Weiss is a very eccentric man. Ever since he appeared on the show, America quickly fell in love with his television presence and personality. If you need hilarious one-liners, Barry is your man. He always looked outside the box and had interesting tactics, and this is why the viewers were so interested in his episodes on the show.
Before his breakthrough appearance on television, Barry Weiss was a business tycoon. It is known that he owned a profitable company "Northern Produce," which was very successful before his retirement. He also used to have a fruit and vegetable importation business in California, which he started together with Joey Weiss, his brother. Barry's primary hobby is collecting valuable antique items, and this is the reason why he earned his nickname "The Collector." The reality star has been a collector of antique things since he was 15 years old, and this passion lasted throughout his entire life.
The background information about Barry's family and childhood is unknown. He received his higher education at Cornell University. Since he is a successful businessman, it is possible that he has some additional knowledge. He got famous in 2010 when he was 59 years old. Since his birthday is February 11th, 1951, today he is 68 years old.
This reality show celebrity became famous for his brilliant appearance in Storage Wars. Before the show, he never bought a storage unit in his life. His participation was influenced by the executive producer Thom Beers, who was his long-time friend. His primary focus on the show was not the profit he could earn from the items, but finding the rare and peculiar things that he would take an interest in. Barry often made appearances on the show in the West Coast Chopper glasses, was wearing skeleton gloves and drove the interesting vehicles like the chicken-themed automobile. He also brought psychics to the auctions who would help them guess what is kept in the storage unit. As a result, the fans fell in love with his personality and were utterly disappointed when he called it quits.
READ ALSO: Pawn Stars Olivia Black: net worth, lawsuit and hot pictures
He also appeared in spin-off series called "Barry'd Treasure", which focused around him, and one more related show "Storage Wars: Barry Strikes Back", where he played together with his colleague and good friend Kenny Crossley. In this show, he reviewed and commented on the older episodes.
Today, Barry prefers to live out of the spotlight. After his participation in four seasons of Storage Wars, he confirmed that he would not come back for the fifth season. People had different theories about Barry's sudden disappearance from the limelight on the peak of his popularity. The truth is, Barry was tired of his fame and decided to step down. The man confirmed that he wanted to go back to being a "professional slacker".
Is Barry Weiss dead?
Thankfully, everyone's favourite collector is not dead – he is still living a pleasant and comfortable life, only outside of the famous circles. Barry's social media is not active anymore, that is why many people might have thought he was dead. However, the actor is entirely focusing on his well-being and family these days and is not expected to return to television anytime soon.
Barry Weiss wife
There is no clear information about the identity of Barry's wife, but some sources state that he got divorced a long time ago. The reality show star is quite reserved when it comes to giving out information about his private life. Still, it is common knowledge that he has grown children and a grandchild, who is only three years old. He is also a godfather to another reality TV star, Jesse James.
Except that, since the actor is popular among reality show fans, he has received at least a few marriage proposals from his admirers.
Barry Weiss net worth
Since he is a businessman and former television star, it is natural that Barry Weiss is a wealthy person. He has enough money to lead a comfortable lifestyle. A lot of sources, such as celebritynetworth.com, state that the net worth of Barry Weiss is $10 million.
Barry Weiss house
The television superstar is reported to own a sizeable luxurious mansion in Los Angeles. It is one of the most lavish assets of the businessman. His house is reported to have been built in 1928, and it has four spacious bedrooms. Laughlin Park, the neighbourhood where the former star resides, is one of the most luxurious areas in Los Angeles.
Barry Weiss cars
Since our main character really likes unique items, he obviously collects the most interesting cars. Therefore, he has a full collection of these. Back in his Storage Wars days, he used to come to the set in a new car every day. The most famous vehicle out of Barry's garage is 1947 Custom Cowboy Cadillac, which the fans of the show could observe frequently. He also has 1940 Ford COE Truck, Ducati Diavel and Beatnik Glass Top Car in his collection.
Barry Weiss was a very famous reality show star, and even though now he retired from the public eye, the fans of Storage Wars still remember him very fondly.
READ ALSO: Cyn Santana bio: age, nationality, brother, relationship with Joe Budden
Source: Legit.ng