Most expensive hotel in Nigeria
Have you been looking for some expensive luxury hotels in Nigeria? If you have, then, boy, do we have a treat for you! In this article, we will tell you about the most expensive hotel in Nigeria you can find. You will be able to learn about the hotel itself, as well as its luxurious suite, which is the most expensive hotel room in Nigeria at the moment. Find out about the most expensive temporary lodgings that most people cannot afford.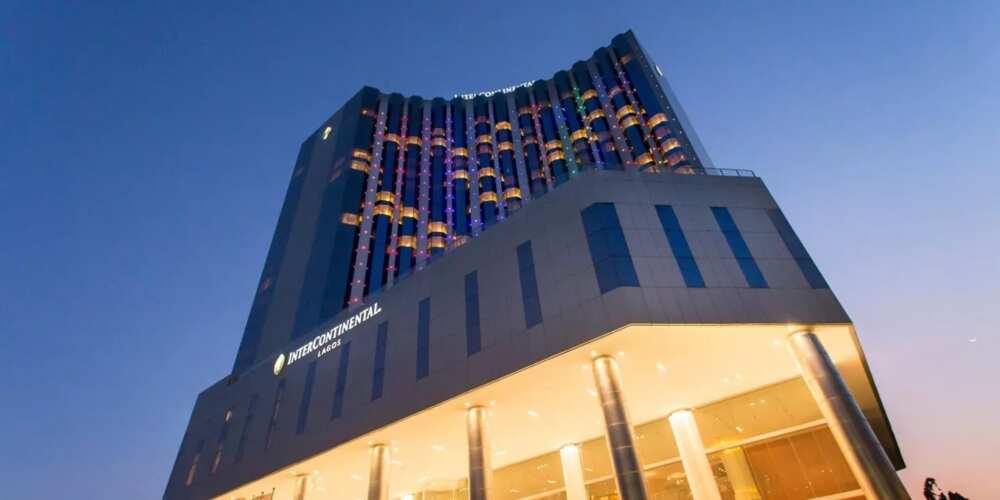 Most expensive hotel in Nigeria per night
You might be surprised, but there is a relatively small amount of hotels in Nigeria with outrageous prices. Most luxurious hotels float around the $200-300 mark of cost per night. While this might amount to someone's monthly salary, it is not nearly as expensive as in some foreign hotels.
That said, only one hotel has the most expensive hotel suites in Nigeria. We are talking, of course, about InterContinental Hotel Lagos. It is the most expensive hotel in Nigeria. It is located in Victoria Island at Plot 52, Kofo Abayomi St. If you want to, you can contact the hotel by calling +234-1-2366666.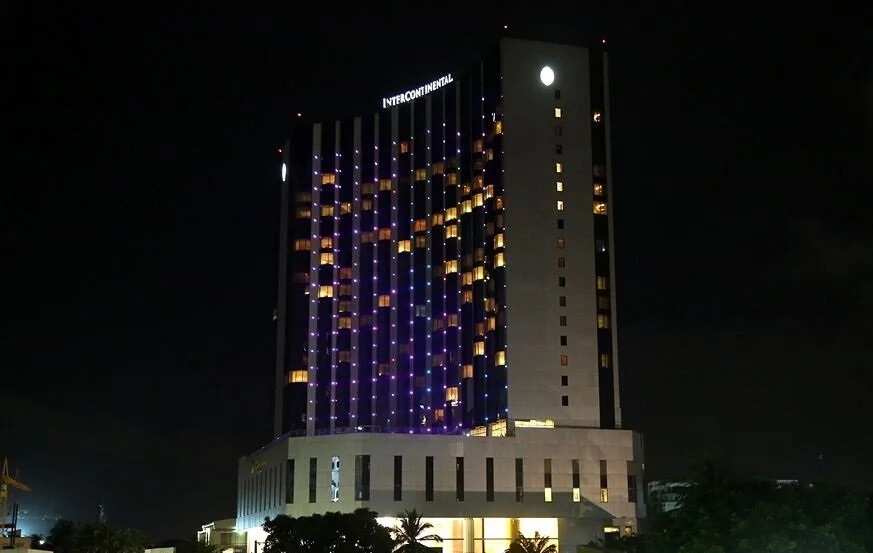 What makes this particular hotel stand out from other expensive hotels in Lagos is its sheer magnitude. The place is huge! This 5-star hotel reaches 105 metres in height and comprises of 23 floors with 358 rooms. Its height makes it the tallest hotel in the whole of Nigeria.
The location of this hotel also makes it a desired destination for people that love gorgeous views. It is located within walking distance of the ocean, and, given the fact that the hotel is incredibly tall, you can imagine the scenery its visitors can enjoy.
In addition to that, the hotel is situated within a 5-kilometre distance from various cultural spots, such as galleries, museums and even Silverbird Cinemas. Lekki Market is also only 1 km away, so shopaholics can rejoice. The nearest airport might seem a bit too far (19.3 km to Murtala Muhammed International Airport), but the hotel provides its guests with car hire services and airport shuttle.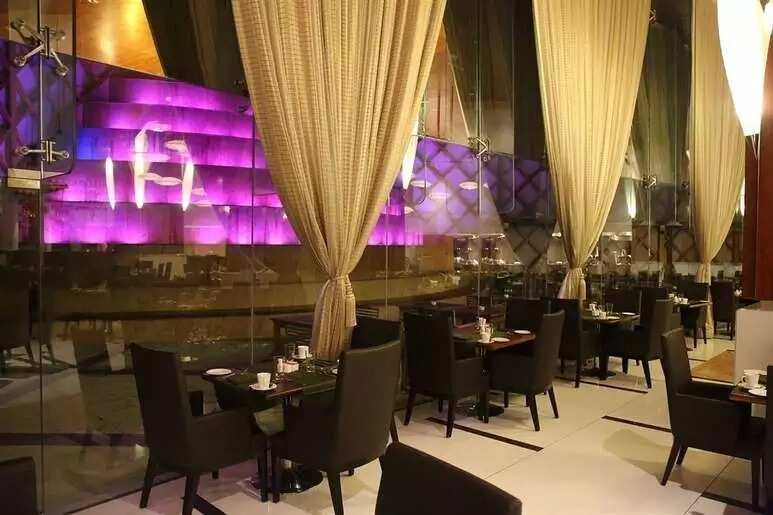 READ ALSO: Patience Jonathan's hotel in Bayelsa state
As for other amenities, InterContinental has plenty of them. Beginning with free on-site parking and Wi-Fi and ending with wedding services and eight meeting rooms, this hotel seems to have it all. Moreover, room service is available 24 hours a day, so you can enjoy every minute of your stay.
We would particularly like to mention its four restaurants. Each of them is special in its own way. For instance, Ekaabo serves it visitors a buffet of various Indian, Chinese, Italian and Nigerian dishes. Milano specialises in Italian lunches and dinners. Soho offers Chinese dishes for lunch and dinner. PSSP is a poolside restaurant that serves lunch and dinner.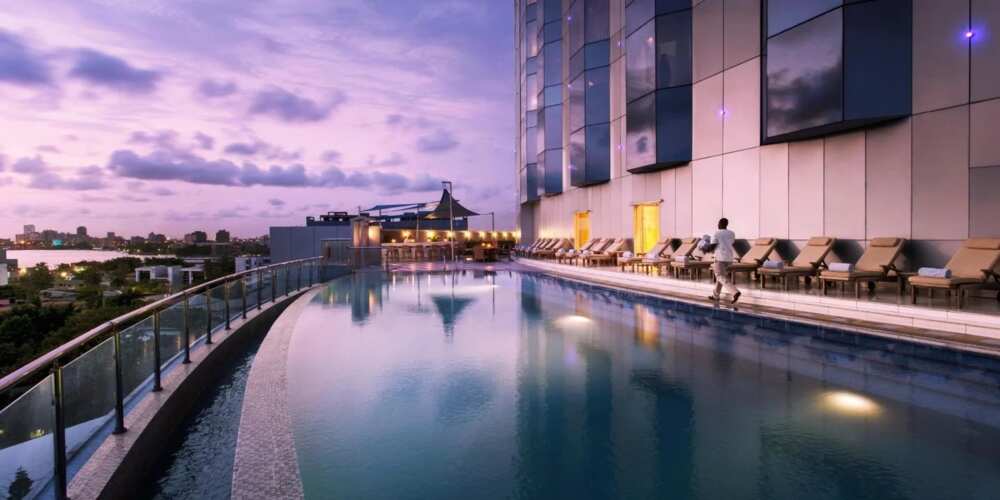 However, two most beautiful things about this hotel are its absolutely gorgeous pool and the state-of-the-art gym. Whether you want to stay in shape or simply relax by or in the pool, you can easily do that without leaving the building.
While most room prices at InterContinental Lagos do not differ much from other luxury hotels, some suites cost twice as much as similar ones in other hotels. For instance, an Ambassador suite will cost you at least ₦230,000. Nevertheless, the most expensive room knocks this price out of the park. Continue reading to find out more.
Most expensive suite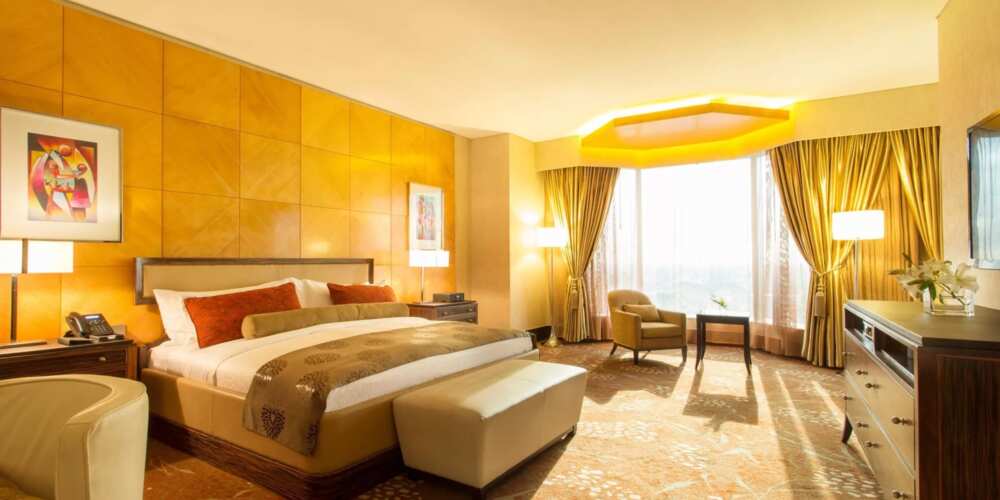 Now that we have talked about the hotel itself, it is time to talk about what you have been waiting for: its most expensive room. The suite in question is the Executive Suite that can cost visitors over ₦1,000,000 (including various taxes). Of course, the price differs depending on the dates of stay and the ordered package, but it will definitely cost at least ₦700,000 at its cheapest.
For some reason, this suite is not featured on any hotel booking websites we have come across. It can only be found on the hotel's website. According to the website, there are only two of such rooms in the whole hotel, so they are not only luxurious, but also exclusive.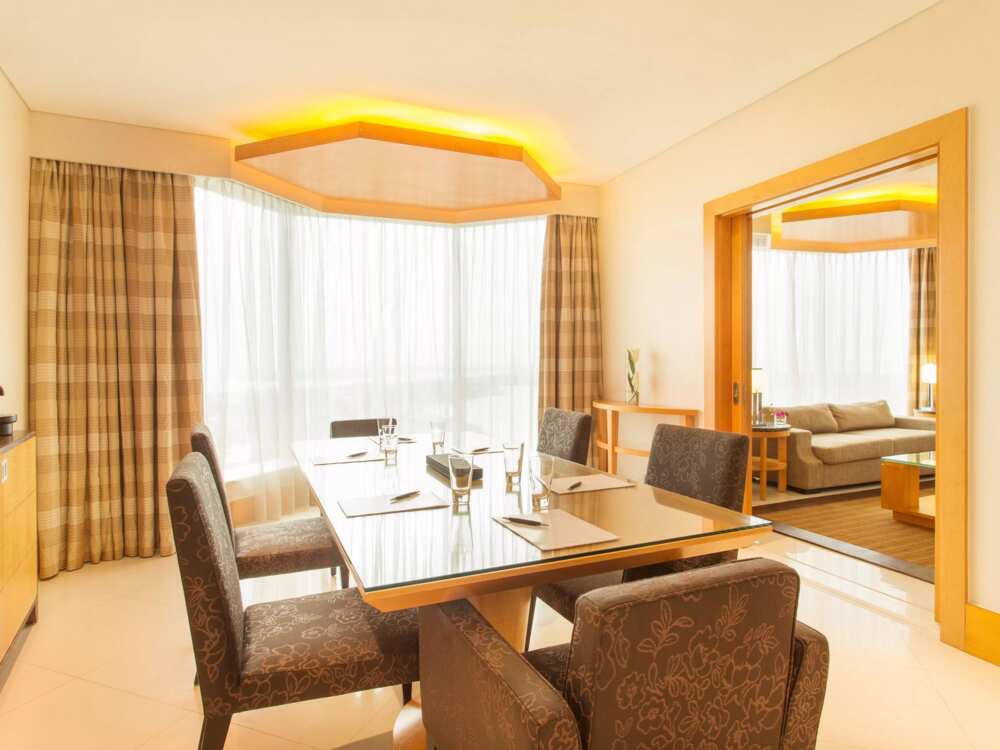 The description of the suite says that it can provide an experience of 'lavish luxurious lifestyle'. We would expect as much if we had to pay ₦1,000,000 for it. Among the benefits that come with the room, you get free Wi-Fi (same as everyone else, so not that much of a benefit), breakfast (for an additional fee), exclusive access to the lounge, cocktail hours, two hours of board room usage, complimentary bath amenities from Ferragamo and a personal Nespresso machine.
Now, the website does not really say how big these two extravagant suites are, nor what view they have, which is rather weird. For the money you have to dish out for any of them, you would think you'd get to know more about them. Anyway, we would never be able to afford it, so what is the point?
About InterContinental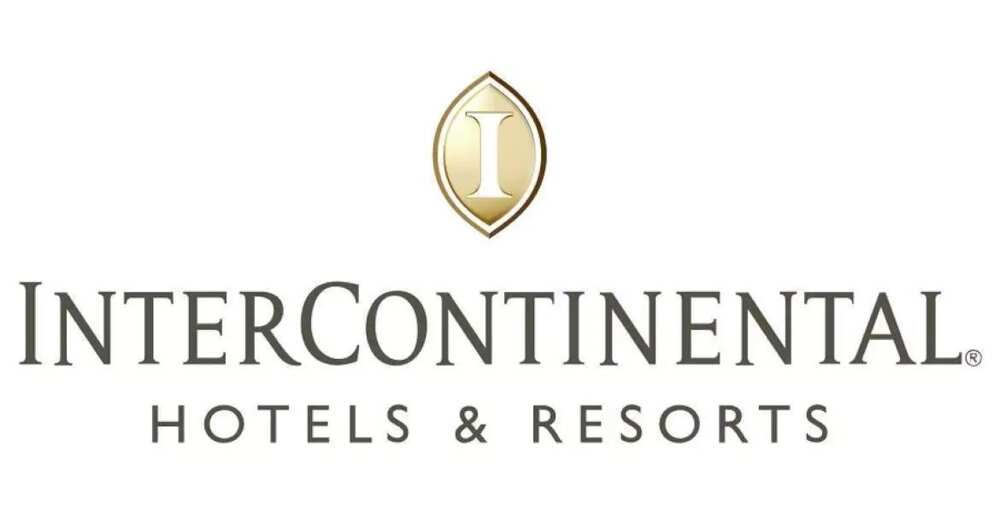 Now that we have told you about the InterContinental Lagos, take a minute to learn about InterContinental in general. Founded in 2003, InterContinental Hotels Group PLC is a British hotel company with headquarters in Denham, United Kingdom. IHG has 5,174 hotels in almost 100 countries. The company has more than 766,000 rooms across the world.
Despite being founded not so long ago, IHG has a long history that dates back as far as 1777. Apart from InterContinental, IHG also owns Crowne Plaza, Candlewood Suites, EVEN Hotels, Holiday Inn Express, Holiday Inn, Hotel Indigo, Staybridge Suites, Kimpton Hotels and Resorts and Hualuxe.
Now you know about the most expensive hotel in Nigeria. So tell us, would you be able to afford it? Would you even want to stay there? What is the largest sum of money you have ever had to pay for a hotel? Let us know in the comments! We hope that this article has been interesting and that you have found out something new about your country.
READ ALSO: Who is Eko hotel owner?
Source: Legit.ng