Top 10 most expensive restaurants in the world
From the secret location of the Ultraviolet in China to the 'happy cows' of Aragawa in Japan, the world's most expensive restaurants all have something that gives them the wow factor. Guests at these establishments have deep pockets and an exquisite taste in dining. Are you familiar with the most expensive restaurant in the world 2020?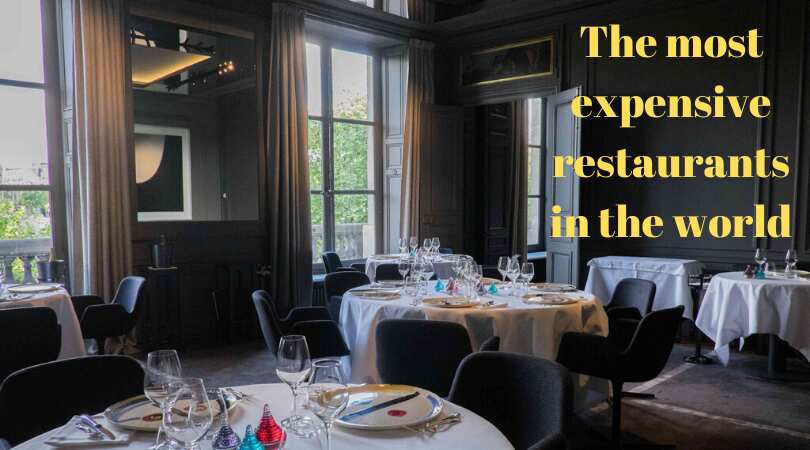 The world's most expensive restaurants have a rich heritage, incredible menus, and competent chefs, among other qualities that set them apart. As you can probably guess, meals at these establishments do not come cheap, with some going for as much as $2000. So, what is the most fancy restaurant?
What's the most expensive restaurant in the world?
Here is a look at the world's most luxurious restaurants.
10. Alain Ducasse at The Dorchester, London, UK
This three-Michelin-star restaurant offers one of the best dining experiences in London. Set inside Dorchester, the eatery's monolithic room divider, chill-out music, and cascading curtains combine to create an amazingly pleasing space, which is as quiet as one might expect.
The Alain Ducasse's executive chef is called Jean-Philippe Blondet and is the brains behind its sophisticated haute cuisine. An a la carte meal at the restaurant will cost you about $285 (£245).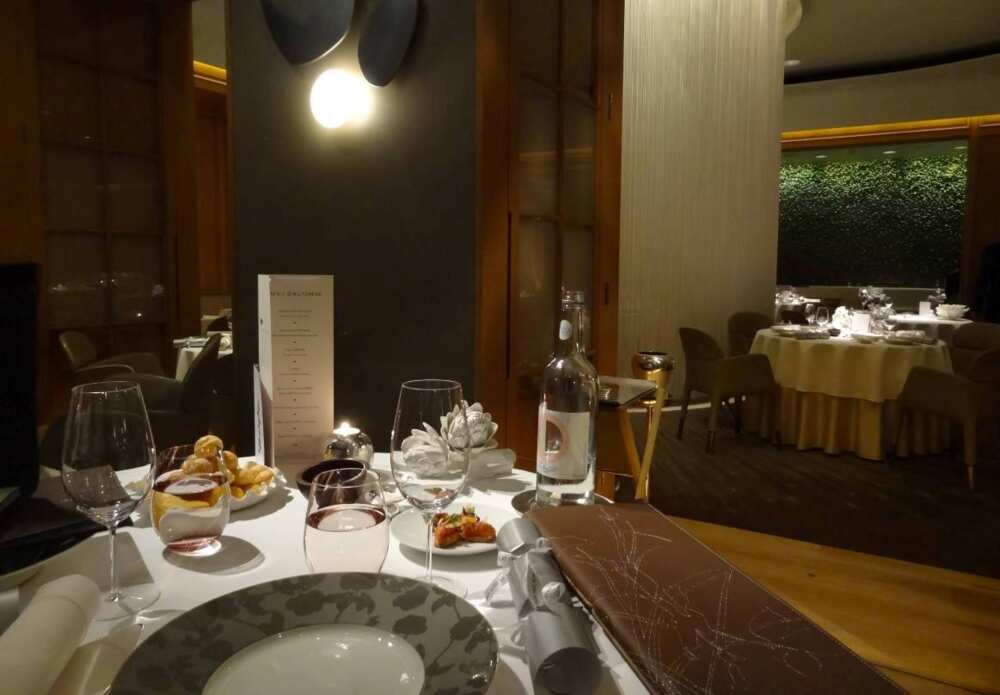 Some of the signature dishes at Alain Ducasse include lobster tails with truffle quenelles, pan-fried foie gras with rye bread, and the delightful circles of pasta and mushroom. Desserts include cherry puff pastry tarts, baked apples with crème fraîche and saffron, and hazelnut soufflé.
The restaurant also has an extensive wine list comprised of labels from some top wine producers. Guests get a choice of three tiers of wine to pair with meals.
9. Ithaa Undersea, Alif Dhaal Atoll, Maldives
Luxury eateries in the Maldives are well-known for their creativity. Ithaa is undoubtedly one of the most iconic underwater restaurants in the world. The structure was designed by MJ Murphy Ltd, a renowned aquarium design consultancy firm.
The structure was then designed in Singapore and delivered to the Maldives as a single unit aboard a special vessel. The dining experience at Ithaa is simply unforgettable.
Guests are treated to views of the crystal clear Maldivian water above the glass structure with fish, sharks, and turtles. Besides the magnificent view, the food at Ithaa is equally amazing. The menu consists of a bland of international and Maldivian cuisine.
Common dishes include Angus beef with truffles, yellowfin tuna with lemongrass, and kingfish with kataifi langoustines. A meal at Ithaa will cost you about $390
8. Restaurant de l'Hôtel de Ville, Crissier, Switzerland
The Restaurant de l'Hôtel de Ville was started in 1953 by Benjamin and Frédy Girardet. The latter then worked with Philippe Rochat, one of Switzerland's most prominent chefs.
The restaurant features an 11-course menu, which costs $415 per person. Some of the typical delicacies in the menu include mussels with saffron, beef grilled with wild pepper, fillet of lamb, fresh salad leaves, and Somme Bay scallops.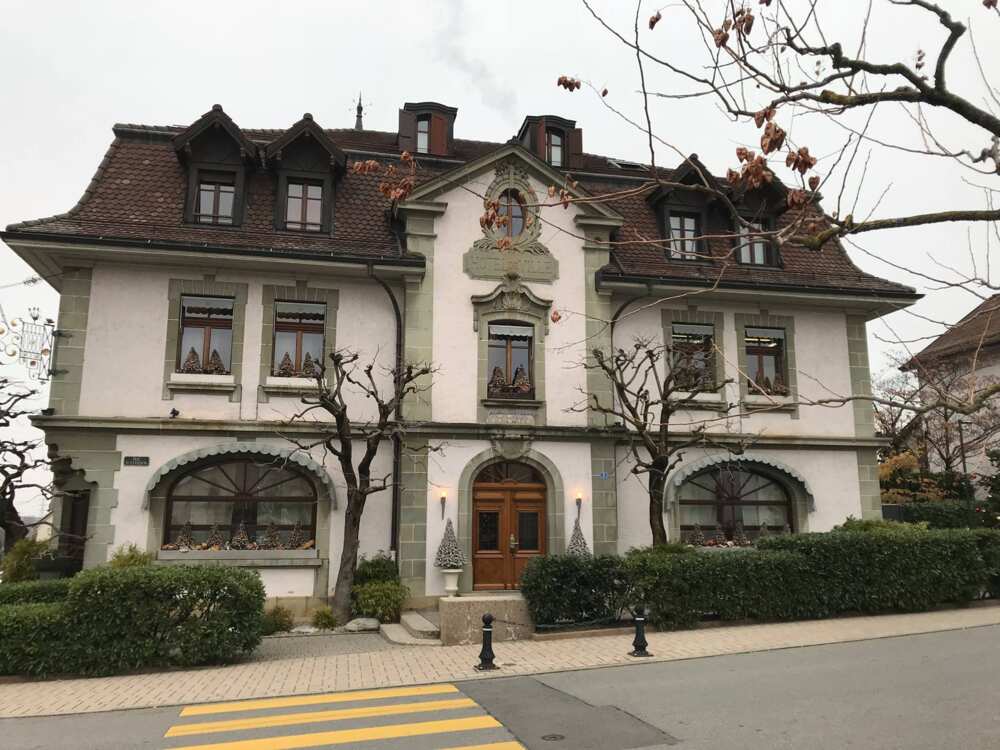 Most of the guests are regulars, a testament to the establishment's consistent quality standards. At the restaurant de l'Hôtel de Ville, meals are prepared using some of the most exclusive ingredients by a team with competence beyond many high-end restaurants.
In 2011, the eatery's kitchen underwent a total renovation, which was followed by a transformation of the dining room one year later. This is arguably the fanciest restaurant in Europe.
7. Maison Pic, Drome, France
Maison Pic is a legendary French eatery run by the renowned chef, Ann-Sophie Pic. It was established in 1889 by Sophie and Eugene Pic. Ann-Sophie is one of the few female chefs in the world to operate a three-Michelin-star kitchen.
Maison Pic offers a nine-course menu that includes delicacies such as Banon goat cheese Berlingots, candied turnips, deer marinated in sake lees squab, and Mediterranean Rouget in a saffron broth. The nine-course menu costs $445 for one person.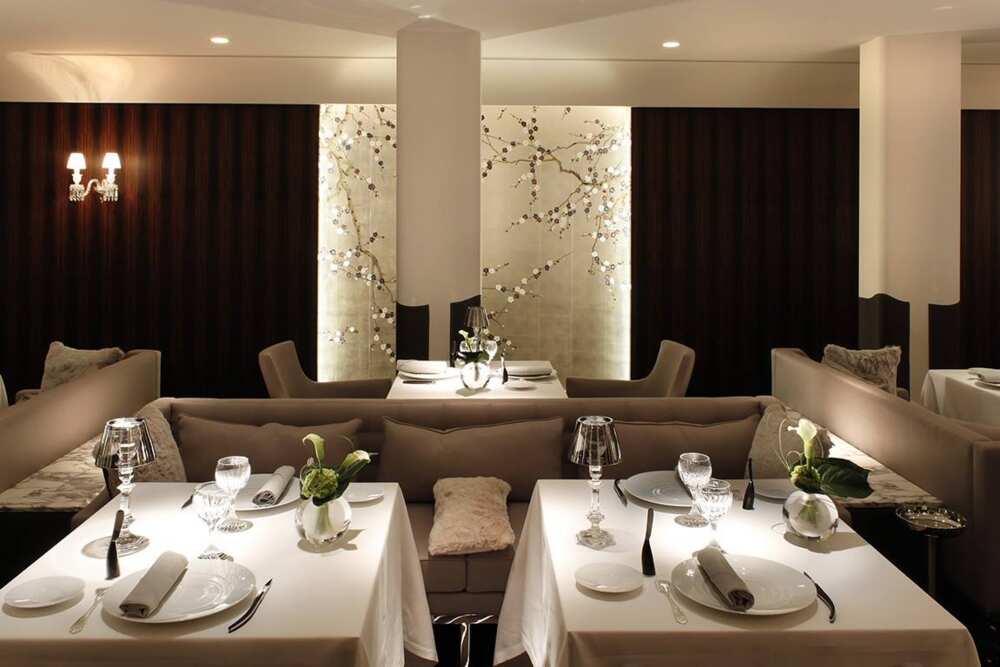 The eatery is part of a larger complex that has rooms for accommodation, cookery school, bistro, and outdoor swimming pool. Free parking is also available with a charging station for guests who use electric cars.
6. Kyoto Kitcho Arashiyama, Kyoto, Japan
Kyoto Kitcho Arashiyama was opened in 1948 by Teiichi Yuki and is currently run by chef/owner Kunio Tokuoka. It is one of Japan's best eateries, offering full kaiseki (Japanese multi-course meal) experience.
The dining area is decorated using seasonal furnishings while the garden sits against the breathtaking Arashiyama background. The chef creates meals with colorful layouts of exquisite ingredients that compliment the lovely serving utensils.
A multi-course meal at Kyoto Kitcho Arashiyama will is priced at 50,000 Yen ($453) per person, which is inclusive of service charges and taxes. All meals are only available through reservations for two or more people.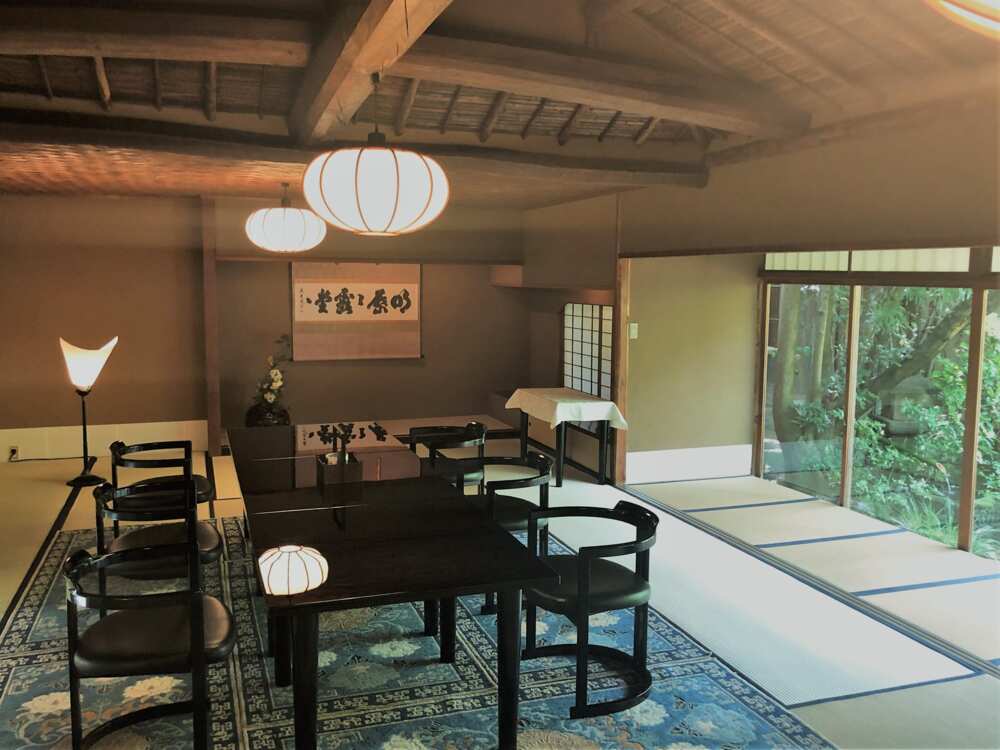 Making reservations at the Kyoto Kitcho Arashiyama is relatively easy as compared to other premium Japanese eateries. For oversea guests, concierge services can be quite useful in booking a spot at this legendary eatery.
5. Aragawa, Kobe, Japan
Aragawa is located at the end of a dimly-lit hallway in the basement of a building in the Shinbashi area of Tokyo. Unlike other high-end eateries, there is no grand entrance or valet parking at Aragawa.
Aragawa's hidden location means that only a few people are lucky enough to know about this gem, which was the world's most expensive restaurant in 2006. Aragawa is renowned for serving the most tender, fattiest, and juiciest Kobe beef in the world.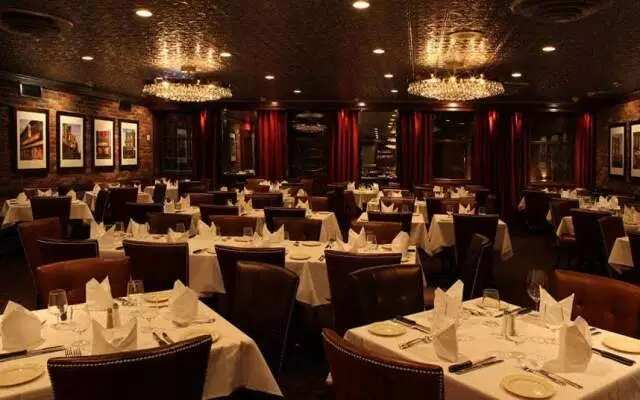 Kobe beef is the name given to Japanese wagyu slaughtered in the Kobe region. Before slaughter, the cows are treated remarkably well with regular feedings of sake and massage sessions. It is believed that happy cows produce better Kobe beef.
A single meal at Aragawa will cost you around 56,000 Japanese Yen (equivalent to $507).
4. Masa, New York, USA
Masa is owned by Masayoshi Tayakama, a renowned chef of Japanese descent. The chef's passion for cooking began at an early age while working at a fish market in Japan.
Chef Masa also owns the popular Bar Masa, Tetsu, and is the chef at Kappo Masa. For him, food has always been a way of life since a tender age. He apprenticed at Tokyo's Ginza Sushi-ko under Sugiyama Toshiaki, a renowned sushi master.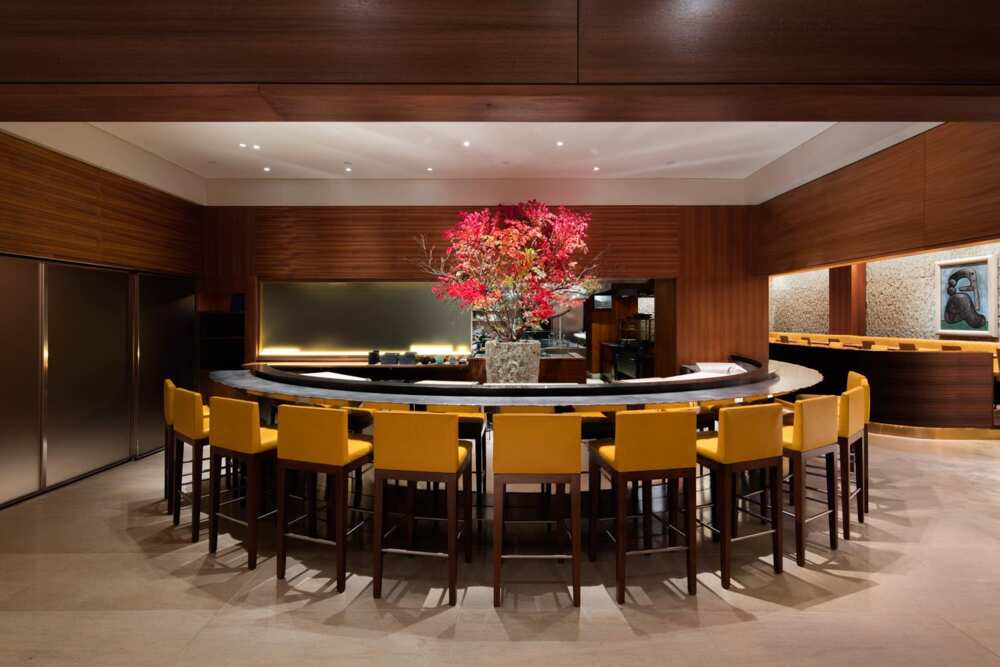 Masa then pursued his childhood ambition and relocated to the US, where he opened a small kitchen that dealt with traditional Japanese meals as well as various Americanized dishes. In 2004, he opened restaurants in Manhattan and the Time Warner Center.
Visitors at Masa are treated to some of the best Sushi in America in a quiet, exclusive, and contemplative environment. Everything at the restaurant carries some weight, beginning with the meals, the wooden door, and, as you can probably guess, the bill as.
A single meal at Masa will set you back $595. The chef recommends allowing two hours for the dining experience.
3. Per Se, New York, USA
Per Se is owned by the renowned chef Thomas Keller. The restaurant was designed by Adam Tihany and opened its doors to clients in 2004. It features what is arguably the best view of any restaurant in New York.
Customers are treated to a spectacular and serene view of the Columbus Circle and Central Park while seated at the restaurant. Patrons are welcomed by a charming team and then take an escalator to the restaurant's dining area.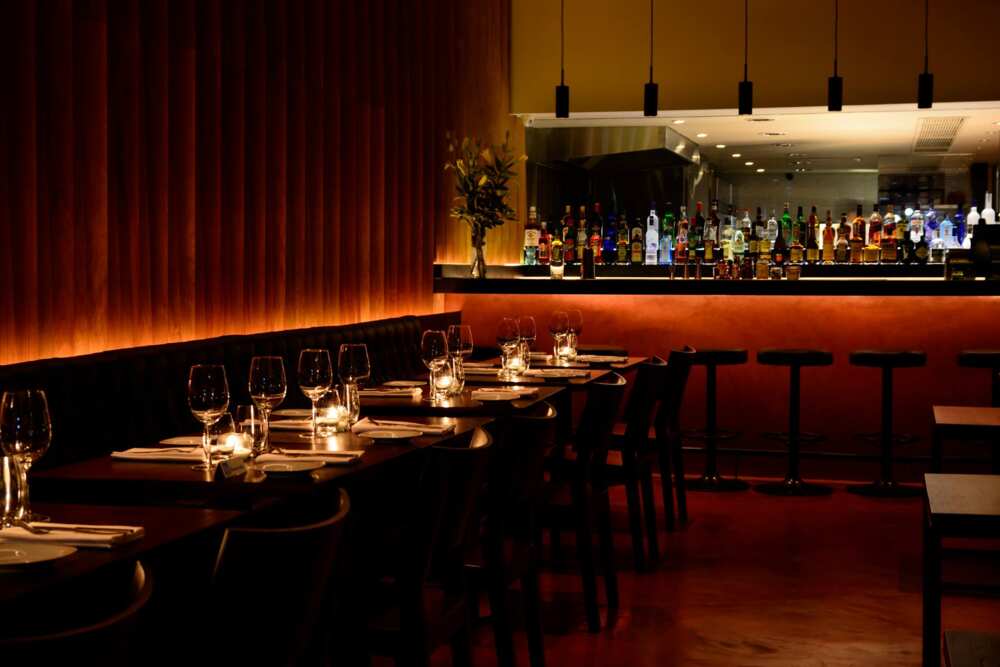 Per Se offers two nine-course tasting menus, one aimed at vegetarians. The restaurant's sourcing of ingredients is impressive and contributes greatly to the flavorful meals. The Michelin guide website lightly points out how Per Se's chicken makes clients feel disappointed with any other chicken. It is that good.
Per Se is Chef Keller's second restaurant to feature his iconic daily nine-course tasting menu. Besides the meals, the restaurant has an extensive wine collection comprised of more than 2,000 bottles.
The wine collection has varieties from renowned winemakers to lesser-known producers who only release limited quantities. It is worth noting that the restaurant is a member of the Relais & Chateaux, Relais Gourmands, and Traditions & Qualité organization.
This body is known for its dedication to maintaining excellent standards in culinary experience and hospitality. A meal at the restaurant will set you back $685.
2. Ultraviolet, Shanghai, China
It is hard to miss the striking design resemblance between Ultraviolet in China and Sublimotion in Spain. Founded in 2012, Ultraviolet is widely regarded as one of the most avant-garde restaurants in the world.
The restaurant is the brainchild of Paul Pairet, a world-renowned chef. Each night, Ultraviolet treats ten guests to an unforgettable dining experience.
The ten lucky people are dropped off in a dark alley by a minibus and then ushered into an all-white dining space that, at first sight, looks pretty uninspiring. After a while, the room is transformed using a combination of audio, lighting, scents, and video elements.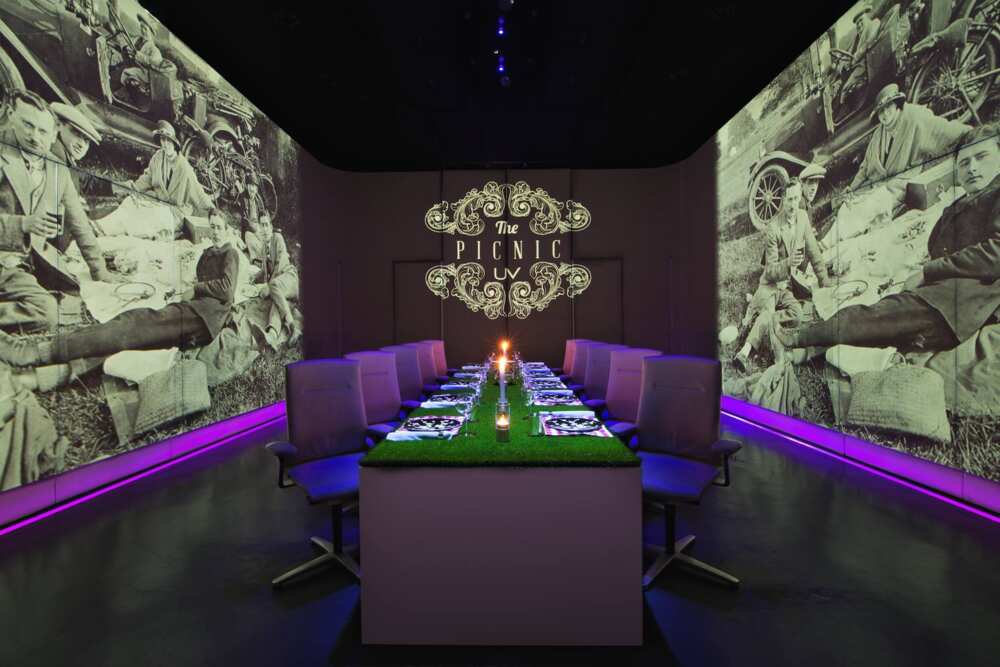 This is followed by an amazing 20-course meal that stimulates the guests' senses. The dishes served at Ultraviolet are anything but ordinary. For example, the Tomato Mozza and Again is a similar-looking duo of dishes, but one is savory while the other is sweet.
Each of the dishes in the 20-course meal is accompanied by unique scents, sights, and sounds. A meal at Ultraviolet costs about $847, making it one of the most expensive restaurants in the world.
1. Sublimotion, Ibiza, Spain
What is the most exclusive restaurant in the world? Well, if you have deep pockets and your regular restaurant feels somewhat unexciting, you might want to consider trying out Sublimotion.
Those who visit Sublimotion get more than just meals. According to the restaurant's website, Sublimotion provides patrons with the greatest gastronomic show in the world. Well, one would, without doubt, expect more than just food at the worlds most expensive restaurant.
The experience includes projection mapping, laser light shows, and virtual reality elements. There are digital projections on virtually every surface in the restaurant, including the interactive table. A meal costs about $2,000 per person.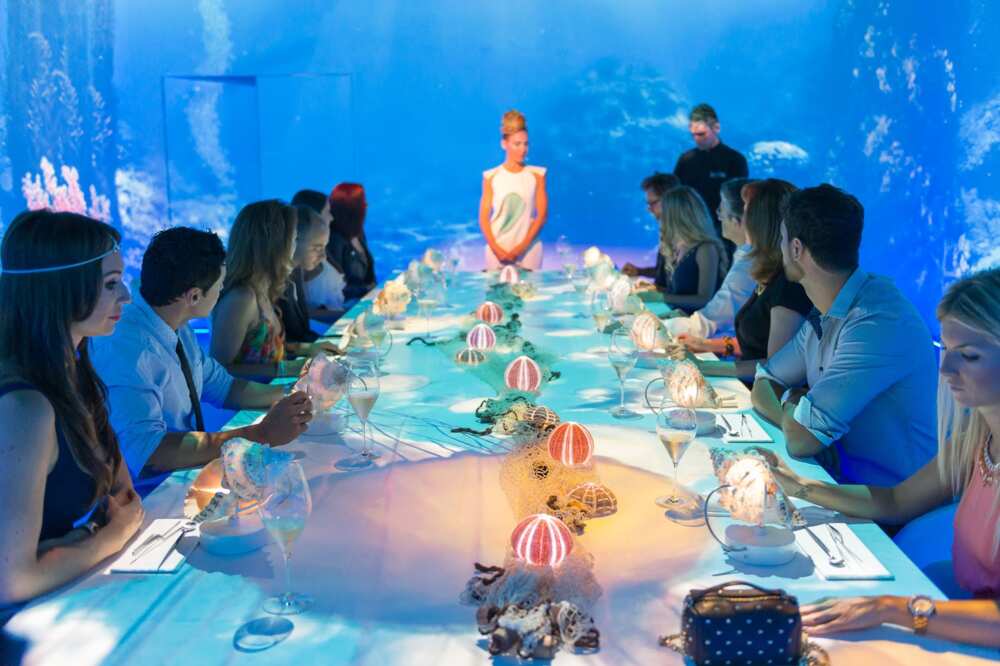 The Sublimotion menu features a breathtaking 20-course meal prepared by the head chef, Paco Roncero. The entire dining experience lasts three hours.
While everything about the gastronomic show sounds good, it is made better by the restaurant's two-Michelin-star chef, Paco Roncero. When Sublimotion opened its doors in 2014, Roncero termed it as the cheapest life-changing experience a person can have.
Sublimotion is operated by 25 staff members who include craftsmen, illusionists, cooks, waiters, and a disc jockey. Combined, the team creates a dining experience, unlike any other in the world.
The above list proves how much people are willing to pay for an exclusive dining experience. While some of the establishments are way out of reach for the average person, the wealthy have no problem frequenting them. What did you think about the world's most expensive restaurants ever?
Source: Legit.ng