Forbes 30 Under 30 2020 list out. Who made it to the list?
Every year, Forbes releases its 'Forbes 30 Under 30' list. This list comprises of young minds who have taken great strides in the selected twenty categories. These young risk-takers, game changers and entrepreneurs show the world that when it comes to great minds, hard work and success, age is just a number.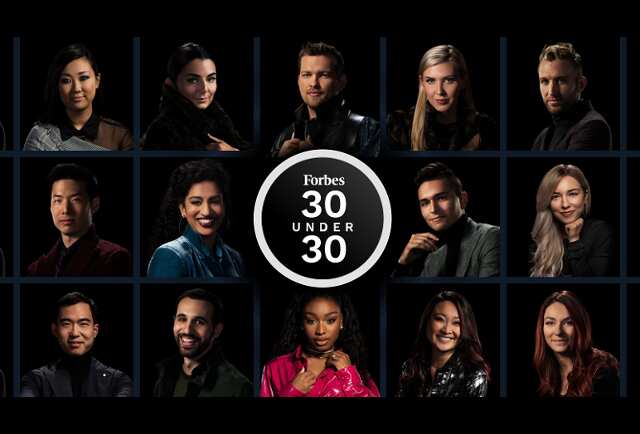 This year, the magazine received over fifteen thousand (15,000) submissions on who should be included in this coveted list on names. Despite the numerous suggestions, the Forbes 30 Under 30 list is comprised of six hundred (600) names. These innovators and trendsetters are divided into twenty categories with each category consisting of thirty names.
Forbes 30 Under 30 2020
Listed below are the top five names of people who made the list in each category. For the full list of names, check out the official Forbes website. The full list of names has 21% of people based in New York, followed by San Francisco (17%), Los Angeles (12%) and Boston (6%).
These people work up to 66 hours a week in their selected fields
Art & Style
This list is made up of artists, photographers, illustrators, fashion and jewellery designers. The judges for this list were Tory Burch, Sarah Staudinger and Kehinde Wiley
Consumer Technology
This list was judged by Jeremy Liew, Anjali Sud, Hans Tung and Nick Weaver.
Education
These names were put together by Janet Napolitano, Reshma Saujani, Gregg Spiridellis and Rachel Carlson
Enterprise Technology
The judges for this category were Wade Foster, Jayshree Ullal and Eric Yuan
Will Guillaume Foussier & Layla Lynn - Co-founders of 'AceUp' they use their platform to coach emerging and senior leaders. This coaching helps people develop their talents, increase their potential and grow their careers to where they desire to be in life.
Ryan Gibson & Maria Rioumine - They founded 'Agora', a software that enables construction contractors to buy and manage materials for their projects.
Tarek Alaruri - The 29-year-old is the co-founder of 'Fairmarkit', a software that helps optimize tail spend for companies.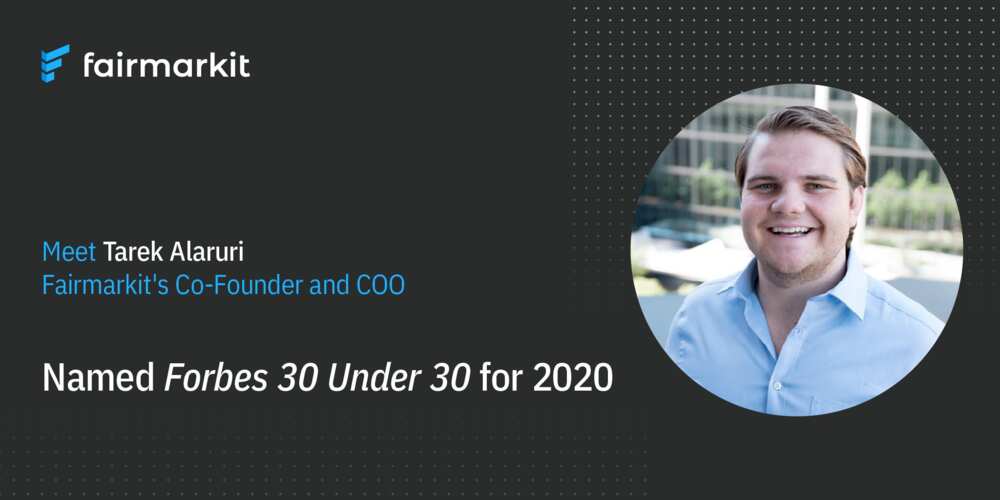 Nicole Hardson-Hurley & Sargun Kaur - Nicole, 24 and Sargun, 26, co-founded 'Byteboard'. The technical interviewer helps the user assess their candidates' software engineering skills through a project-based interview. While it can be used by all, it is mostly geared towards women and people of colour.
Nick Cherukuri - The 25-year-old is the founder of ThirdEye Gen, a product that is similar to Google Glass.
Energy
This list was compiled by Carol Battershall, Lord John Browne, Tim Latimer and Emily Reichert
Acoustic Wells - Co-founders Eric Zhang, 29; Charles-Henri Clerget, 27; and Louis Creteur, 29, look to making oil mining much easier. Their technology helps oil mining be safer as it gives real-time updates of what happens in the field. With the use of Acoustic Wells, engineers can know what is happening before it does, hence safeguarding their workers as well as the environment around the oil wells.
Elise Strobach & Kyle Wilke - Co-founders of Aeroshield Elise, 27 and Kyle, 29 claim that their product, which is placed between double pane windows, can improve window insulation and reduce heat transfer between the two panes. With the use of the silica aerogel, the user gets 50% more insulation than with the use of traditional double pane windows.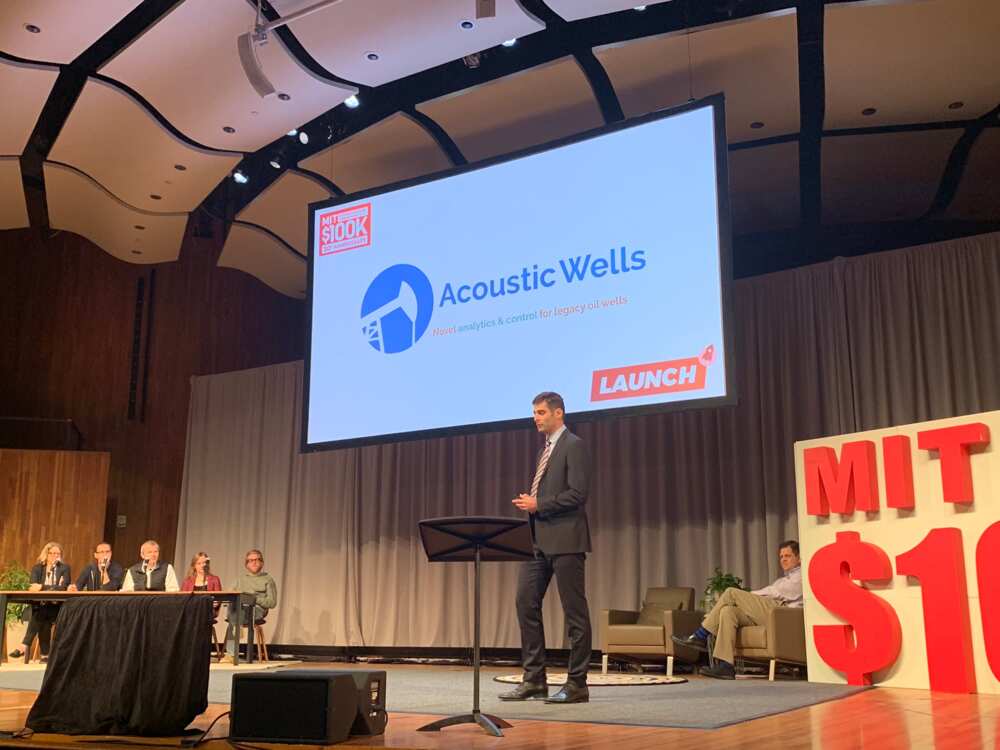 Sandeep Ahuja - She helped co-found 'cove.tool' a software that helps architects, engineers and contractors find more cost-efficient ways to construct buildings while saving on energy usage and cost. The software helps the user find out the best roofing, windows and lighting for the building in question.
Benjamin Backer & Danielle Butcher - At 21 and 23- years old respectively, Benjamin and Dannielle founded the American Conservation Coalition. It is a nonprofit organization dedicated to educating and empowering conservatives to re-engage in environmental conversations. It hopes to bring the conversations of clean energy, sportsmen's rights, agriculture, climate and more to American conservatives.
Maria Buitron - She is an investor and founding member of the PTV International Ventures Americas (Piva)
Finance
Bill Ackman, Eddie Brown, Sonia Gardiner and Matthew Humphrey helped put this list of names together
Anjelo Austria - The 29-year-old is a senior analyst at Center Lake Capital.
Michael Bloch - He is the co-founder of 'Pillar', an app that helps people with student loans manage them by recommending how much the user should pay off per month.
Sam Bobley - He is the co-founder and CEO of Ocrolus, a software that uses machine reading to read paper documents with 99%+ accuracy. The company has a revenue of $1 million a month and is valued at $100 million.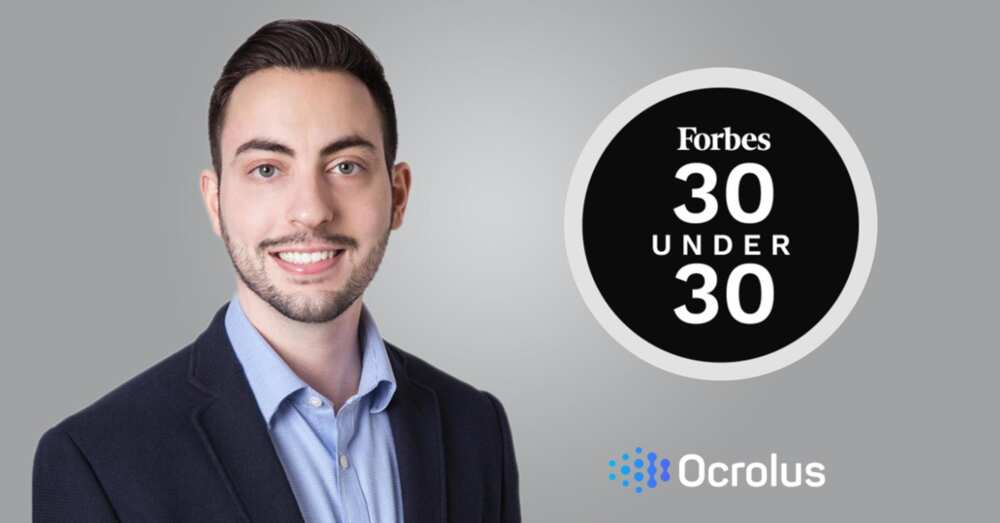 Jennifer Campbell - She is the co-founder and co-CEO of Tagomi Trading LLC, a software solutions company that designs and develops a cryptocurrency-trading platform which reduces trading cost.
Jill Carlson - She is the principal at Slow Ventures, a company that helps curious founders with resources, connections, experiences and empathy to build strong, sustainable companies.
Food and Drink
Randall Lane, Brian Rudolph, Lee Schrager and Christina Tosi helped put these names together
Laureen Asseo - She is the founder and CEO of 'Fresh N Lean' a food delivery service that delivers organic prepared meals to its subscribers. She founded the company when she was 18-years-old. She is currently 28-years-old.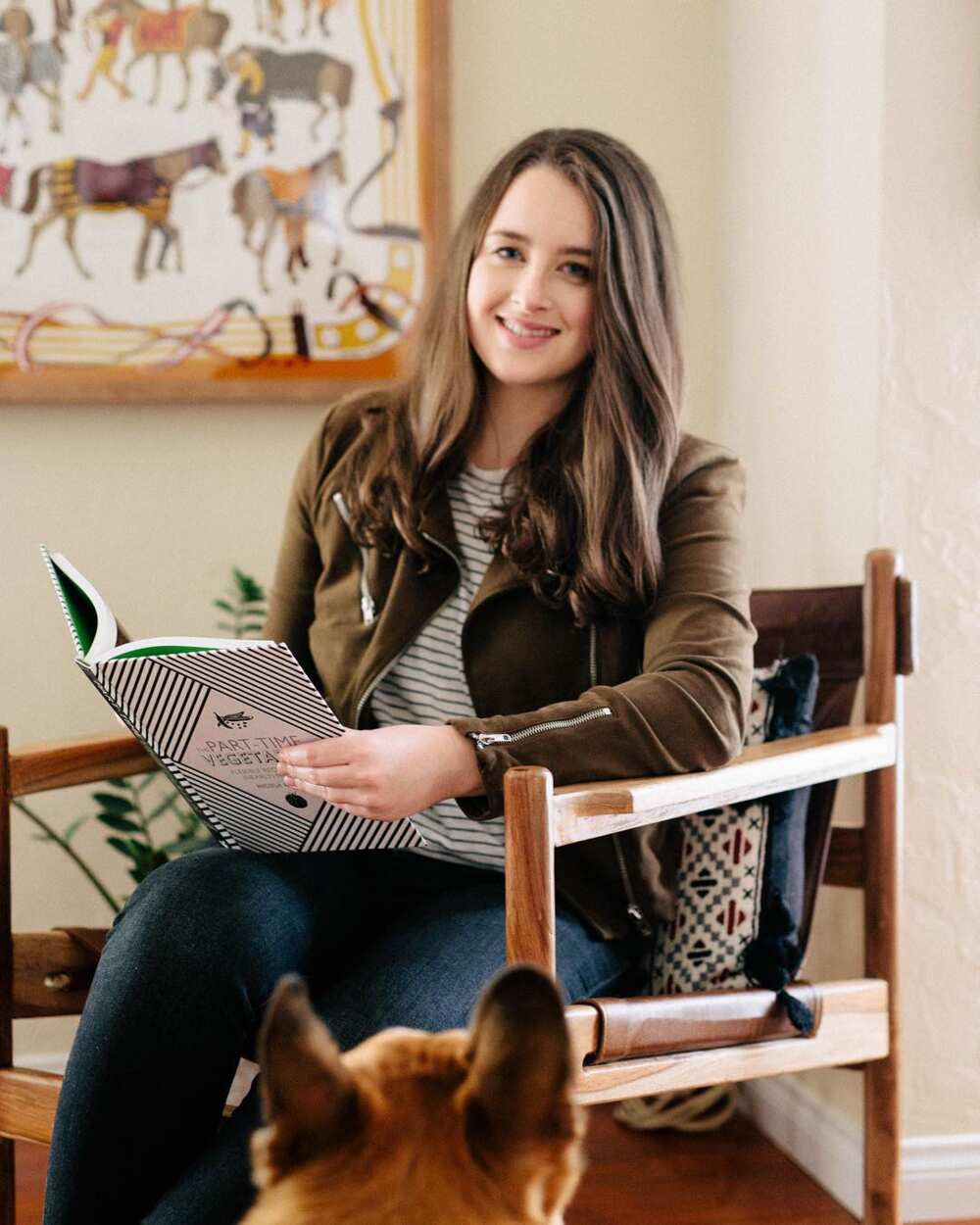 Akshay Bhardwaj - The 26-year-old is the executive chef at Junoon in New-York City. Under his leadership, the company went on to gain a Michelin star. This increased the restaurant's revenue and it was able to increase workers' salaries to over $100 per person.
Tara Bosch - She started her company from her kitchen in Canada. In a bid to keep eating candy while keeping her sugar intake low, she started incorporating plant sugar into her homemade treats. She sold her candies from her car and later dropped out of school as her products were quickly selling out of Canadian shelves. Now, she sells her products at 'Whole Foods' and has made her debut in the Forber 30 Under 30 list at just 25-years-old.
Camille Cogswell - The 28-year-old is the executive chef at K'Far, an all-day Israeli cafe and bakery.
David Cohen & David Greenfield - The 28 and 29-year-old respectively are the co-founders of Dream Pops, a plant-based dairy-free superfood popsicle.
Games
The category was compiled by Stephanie Barish, Matt Booty, Jason Rubin and Aileena Xu.
Keziah Adamo - The 27-year-old is a programmer at StudioMDHR.
Nick Amyony - A professional Fortnite gamer known by his screen name as 'Nick Eh 30'. He has almost 4.7 million subscribers on YouTube.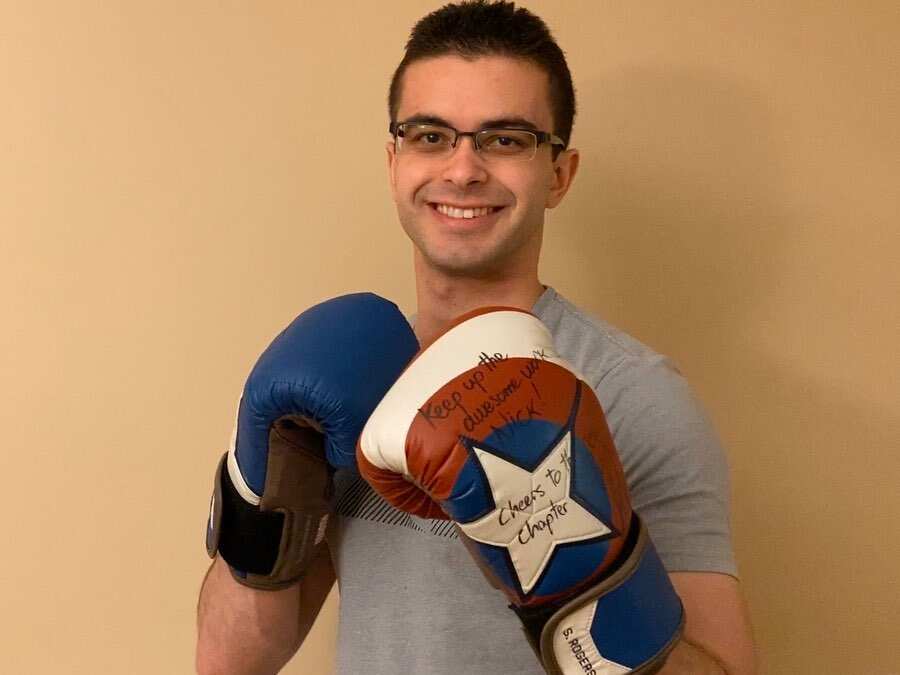 Brent Batas & Julian Gari - At 28 and 29 years old respectively, they are the co-founders of 'AutoAttack Games'. Their game Legion TD 2 has sold over 100,000 copies and they are expected to make $3 million in revenue in 2020.
Joseph Bentley - He is the founder of Beyond Entertainment, a source of news and coverage for competitive console shooters, including titles such as Halo, Call of Duty and many more.
Justine Britch - He started as an intern and today, at 27-years-old, he is the head of Development at Obsidian Entertainment. His game Pillars of Eternity II was a nominee at the 2018 Game Awards.
Healthcare
This Forbes 30 Under 30 category was compiled by Denise Hinton, Trevor Martin, Robert Nelsen and Helen Torley.
Chloe Alpert - She is the co-founder of 'Medinas Health' an online platform that helps hospital and clinics sell or buy pre-owned medical equipment.
Joey Azofeifa - Founder of Arpeggio Biosciences and online platform that helps provide information to patients about how their prescribed medicines will affect them.
Erica Barnell - She is the co-founder and Chief Science Officer at Geneoscopy. Geneoscopy works towards the early detection of colorectal cancer. It provides a non-invasive option to colonoscopies.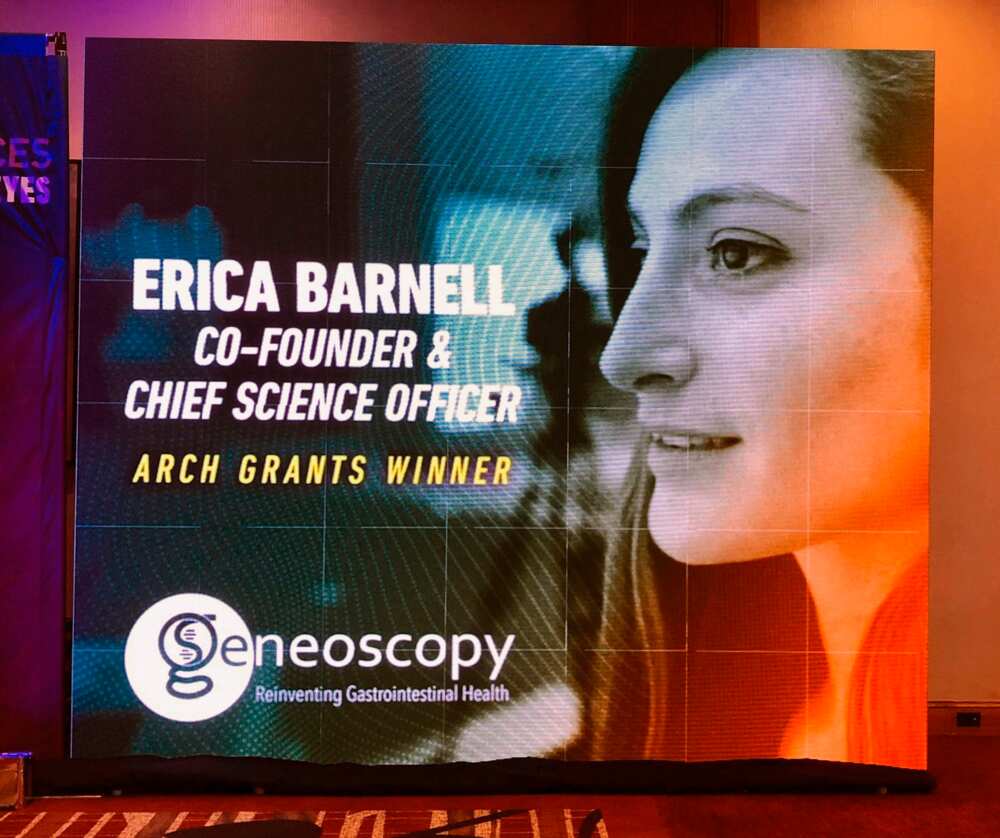 Catharine Bowman - At 14 years old, she discovered an agent that would potentially treat lymphedema. At 15 years old, she was one of the youngest lymphatic researches in the world. Today, at 21-years old, she sits at the Board of Director's table at the Alberta Lymphedema Association.
Mark Fayngersh and Ilya Vakhutinsky - 26-year-old Mark and 27-year-old Ilya are the cofounders of CareSwitch, a professional employer organisation for home caregivers. It helps home care agencies manage payroll, benefits, and employee records to comply with changes in employment laws.
Hollywood & Entertainment
Tituss Burgess, Steve Mosko, Issa Rae and Brian Robbins helped narrow down the names in this list
Yalitza Aparicio - She made waves last year in her role as Cleo in the Oscar-nominated, Academy Award winning movie Roma.
Asante Blackk - 18-year old Asante Duah Ma'at is best known for his portrayal of Kevin Richardson in Ava DuVernay's miniseriesWhen They See Us. His role in the film earned him an Emmy Award nomination.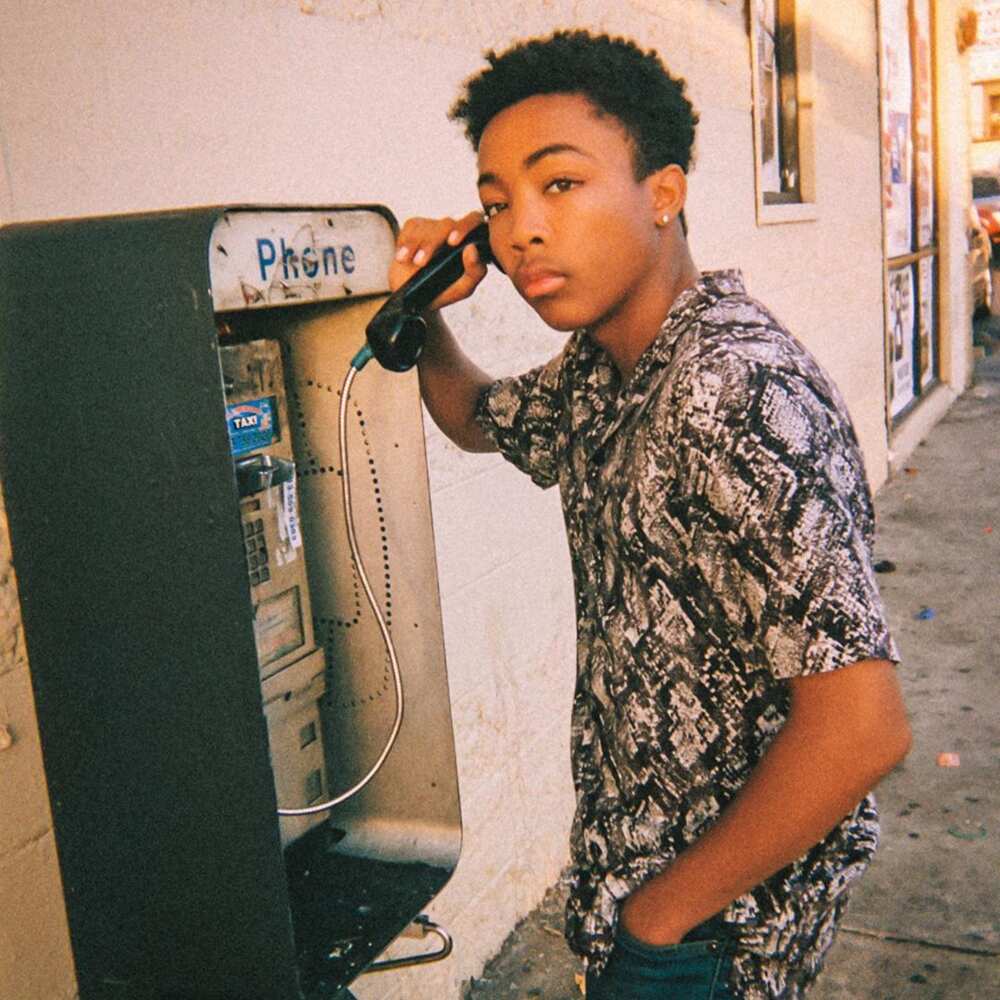 Zoey Deutch - She has acted in films such as Beautiful Creatures, Everybody Wants Some and Why Him. She is 25-years-old.
Beanie Feldstein The 26-year-old made her big-screen debut in 2016 in the comedy 'Neighbors 2: Sorority Rising'. In 2017, she co-starred in Lady Bird. She now has a role as Monica Lewinsky in the series America Crime History: Impeachment.
Caroline Goldfarb - She started as the face behind the hilarious Instagram page OfficialSeanPenn. She has gone on to make a career off big shows such as The Late Late Show with James Corden and The Eric Andre Show.
Anita Gou - Her company Kindred Spirit is an entertainment development, production, and financing company that produces movies aimed at global audiences.
Law & Policy
Carrie Goldberg, Jon Huntsman, Laurence Tribe and Michael Tubbs were the judges for this Forbes 30 Under 30 category
Yasmin Ansari - She is an advisor at the United Nations and works with the UN General Secretary on climate change issues. She founded the Ansari Fellowship Program to help young Iranian-Americans get public service careers.
Matthew Asir - He started 'The Legal Bullet' in his first year of university. The organisation is made up of Immigration lawyers who make legal services easy and accessible to immigrants in the US. They promote legal immigration as well as immigrant entrepreneurial opportunities.
Jessica Cisneros - She is an immigration and human rights attorney. She is the proud daughter of Mexican immigrants and a human rights lawyer who promises to fight for an America that is for all.
Alexander Diaz - He is the Head of Crisis Response and Humanitarian Aid at Google. Through his platform, he helps in the response to global crises, providing funding and volunteers to nonprofit organisations. He also helped develop YouTube's strategy around hate-speech, extremism and election interference.
Andrew Leon Hanna & David Delaney Mayer - Co-founders of DreamXAmerica, their aim is to bring to the forefront the pleas of immigrant entrepreneurs through films and impact investing.
Music
These are the people who, through their music, are shifting culture while topping musical charts. The names were compiled by 21 Savage, Adriana Arce, The Chainsmokers and Mickey Shiloh.
Amy Allen - She is a songwriter who has worked with great names such as Harry Styles, Selena Gomez and Sam Smith.
Jon Bellion - A pop musician, he has written great songs for other artists, songs such as Memories by Maroon 5, Graveyard by Halsey and Shameless by Camilla Cabelo.
Nija Charles - The 22-year-old is a Grammy-winning songwriter, artist and record producer. She has written hit songs such as Ring by Cardi-B and No Guidance by Drake.
Chloe Bailey & Halle Bailey - The sisters are signed under Beyonce's record label. They also act on the series Grown-ish.
Glenne Christiaansen - She leads the 'Artist Relations Team' at Apple.
Media
Through their works, these people are defining and driving the world of news and content.
Tomi Adeyemi - Tomi is a Nigerian-American author. She wrote the novel 'Children of Blood and Bone', which was number one on the New-York Times bestseller list in 2018.
Nana Kwame Adjei- Brenyah - Author of Friday Black, he won the 2019 PEN/Jean Stein Book Award.
Max Bearak - He is the Africa Bureau Chief at The Washington Post. He was 27 when he got this position, making him among the youngest Bureau Chief.
Cyrus Beschloss - He is the founder of College Reaction, a site that captures opinion, data and news in colleges around the United States. It collects political polls of thousands of young people in the country.
Elizabeth Bruenig - Also known as Liz Bruenig, she is an Opinion Columnist at The Washington Post. She uses her experiences and background as a socialist and Catholic to give her opinion on political and moral issues affecting the general public.
Marketing & Advertising
They are re-writing the rules relating to brand management.
Sayid Abdullaev - He works as a Product Marketing Manager at YouTube. He also advocates for inclusivity and diversity within YouTube's marketing campaigns.
Martin Aguinis - He is the head of global marketing at Flutter, Google's open-source mobile-app development framework.
Nilla Ali - She is the senior vice president, commerce at Buzzfeed.
Hayley Anderson - She is the co-founder of Soona a same day photo and video studio.
Franky Bernstein - The 26-year-old is the founder and CEO of Markett. It specializes in marketing, influencer marketing, brand ambassador program, and resume building among others.
Manufacturing and Industry
The names under this category made it into this list because they are creating products, methods and materials for a better tomorrow.
Khanjan Desai and Chong Shen - The two are working on proprietary nanotechnology with existing plastics to give cars super coating, preventing critical sensor damage and blindness to help drivers deal with extreme conditions such a snowstorms.
Moby Ahmed and Akshay Sethi - Their company, 'Ambercycle' is working on technology to help make clothes out of recycled textiles, thus helping reduce the use of new natural resources,
Amper Technologies - It was founded by Akshat Thirani, 25; Philip House, 26; and Sachin Lal, 25 with the aim to help manufacturers digitize and improve operations with IoT analytics software.
Arye Barnehama - He founded Elementary Robotics with the aim to create assistive tools to improve the human output of repetitive tasks.
Tom Bachant & Nadav Ullman - They are looking to make a self-driving car service by building the world's most advanced self-driving vehicles.
Venture Capital
The people in this Forbes 30 Under 30 list are those who are continuing to provide investment in the next great technological companies.
Luke Armour - He is the founder of Chaac Ventures, a technology-based venture capital firm based in Los Angeles & New York with a focus on seed and early-stage investments. It is focused on Princeton Alumni.
Croom Beatty - He is a principal at Menlo Ventures, a company that invests primarily in early-stage consumer, enterprise, and life science technologies.
Konstantine Buhler - He is a principal at Meritech Capital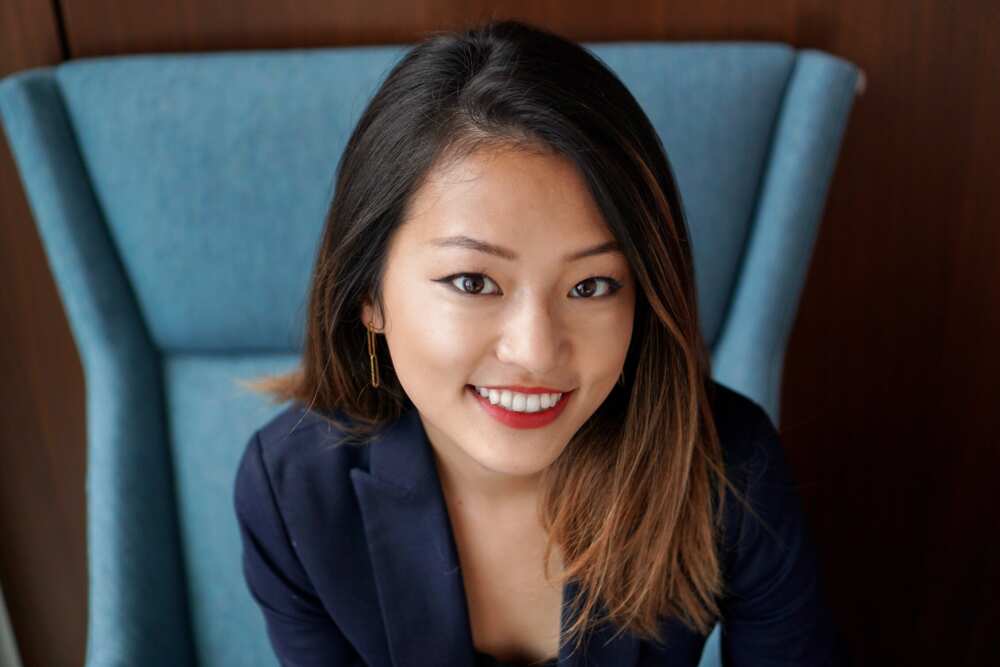 Grace Chou - She is the Vice president of Felicis Ventures. She focuses on consumer, commerce, healthcare and enterprise.
Justine Moore and Olivia Moore - The identical 25-year-old twins are investors at CRV
Sports
This list shines a light on the people who are making great strides in sports. The category was judged by Skylar Diggins-Smith, Sheila Johnson and Jason Levien.
Ivy Awino - The Kenya-born DJ is the second-ever female NBA team DJ. In 2018, she became the first woman to DJ an NBA All-Star Game.
Ryan Bishara - He is Vice President of Business and Data Strategy at the L.A Football Club. He works with teams to innovate, drive profit growth, build corporate strategies, and collaboratively implement change.
Julie Blanc - She is the director of corporate development at the Drone Racing League.
Nathan Chen - The twenty-year-old is a figure skater on the USA team. He has won two championships and in 2018, became the first-ever figure skater to land six quadruple jumps in the same program.
Julie Ertz - She is a two-time championship winner. Together with her husband, they run the Ertz Family Foundation that gives grants to charity and offers tuition to Haitian orphans.
Social Entrepreneurs
These young minds are using their businesses to help save the world in one way or another.
Darius Ballinger - He is the founder of , a community-based program that offers mentorship programs, tutoring and workforce development programming for young men of colour in Chicago.
Harrison Broadhurst & Christopher Rannefors - Founders of BatsBnB, they make houses for bats.
Laura Colagrande & Haley Russel - Founders of Chippin, their company makes dog food. However, instead of sourcing protein from beef and chicken, they source it from crickets, fish and plants.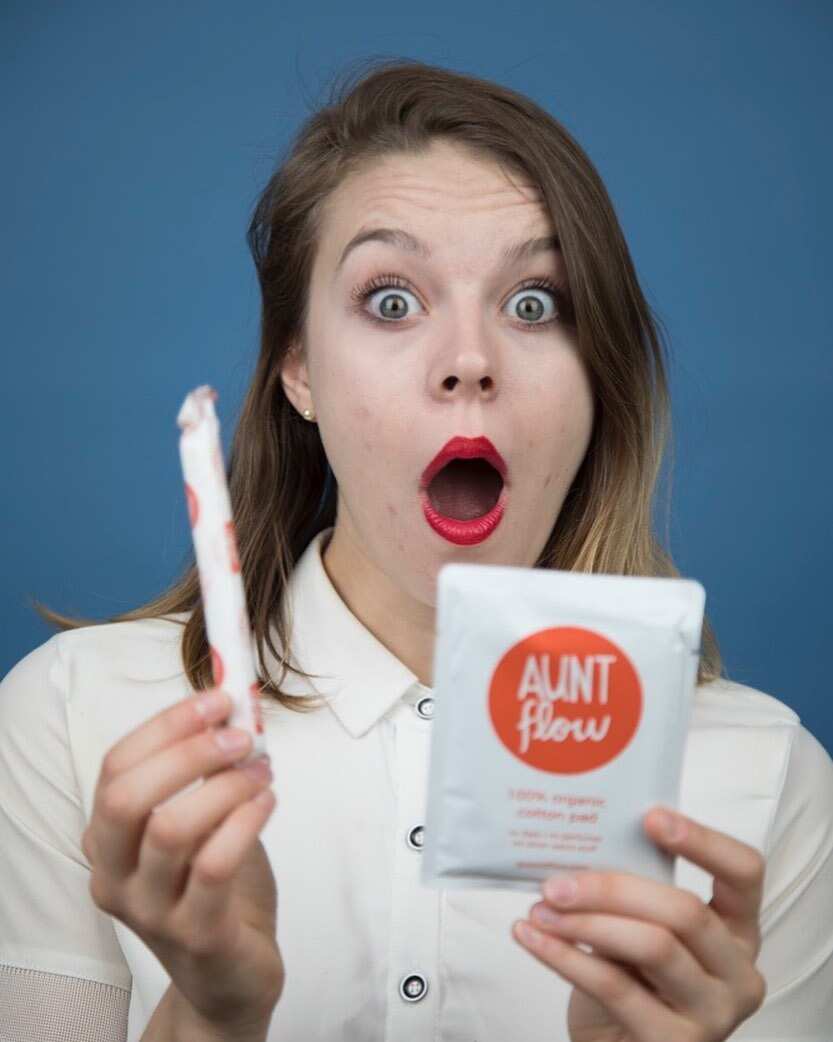 Claire Coder - She is the founder of Aunt Flo, a company that helps make sure that toilet paper, sanitary pads, and tampons are available as complementary products for students, guests, and employees in facilities.
Lucas Mason-Brown and Yeshimabeit Milner - In light of the recent rise in deaths of people of colour due to racial profiling, Data for Black Lives seeks to use data science to create concrete and measurable change in the lives of black people.
Science
The great minds in this Forbes 30 Under 30 category are using their knowledge or looking for more knowledge via research and science to save our future.
Balkees Abderrahman - A PhD candidate at the University of Leeds, her research is focused on how hormones can be used to attack certain types of cancer.
Daniel Almeida - A PhD student at Douglas Mental Health University Institute, his research is devoted to understanding the neuroscience of what happens to the brains of children when they are younger and how child abuse affects them as adults.
Roxanne Beltran - A researcher at the University of California, she is an ecologist who is interested in how animals move in their environments,
Esti Blanco- Elorrieta - A PhD candidate at the New-York University, her research is devoted to understanding the neuroscience of multilingualism.
Birgitt Boschitsch - Co-founder of spotLESS Materials, a company that has created bio-inspired, self-healing windows, coatings for toilets, sinks, mirrors and many more. These coatings repel water and dirt, making them easier to clean.
Retail and Ecommerce
They are re-inventing the shopping experience both online and offline.
Jessica Assaf - She is the co-founder of Prima, a hemp and cannabidiol beauty and wellness company.
Jay Barton - Founder of ASRV Sportwear, his company makes athleisure outfits for men.
Bunny Ghatrora and Taran Ghatrora - The two are sisters who co-founded the company, Blume. Blume is an all-natural company geared towards teenagers. It makes pads, tampons, deodorants and acne-treatment for teens and their changing bodies.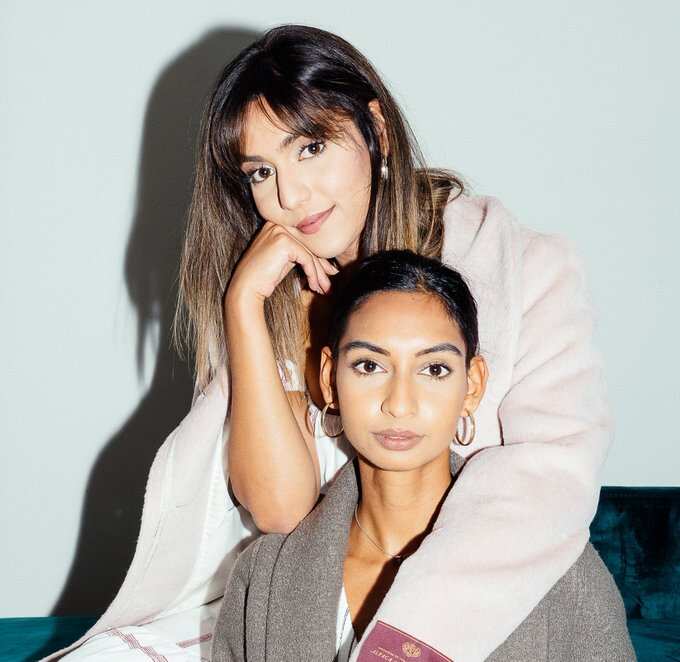 Jeremy Chai - He is the founder of Italic, a company that sells luxury goods straight from the same manufacturers as your favourite brands. These products, however, do not have the signature company logos and thus no markups.
Caper - Founded by Ahmed Beshry, Yilin Huang, Lindon Gao and York Yang. it is the world's first shopping cart powered by AI. The smart cart allows customers to scan their items as they go and skip the line by paying directly from their carts, thus reducing lines at checkout.
Other Forbes 30 Under 30 categories
Other than the official twenty categories, three more are added. They are
Immigrants - This highlight all immigrants who, against all the odds stacked against them, have been able to have their efforts recognized, thus earning them a spot on this list. Immigrants make up 48% of this year's list.
Celebrities - This takes all the names of celebrities on the Forbes 30 Under 30 categories and compiles them under one.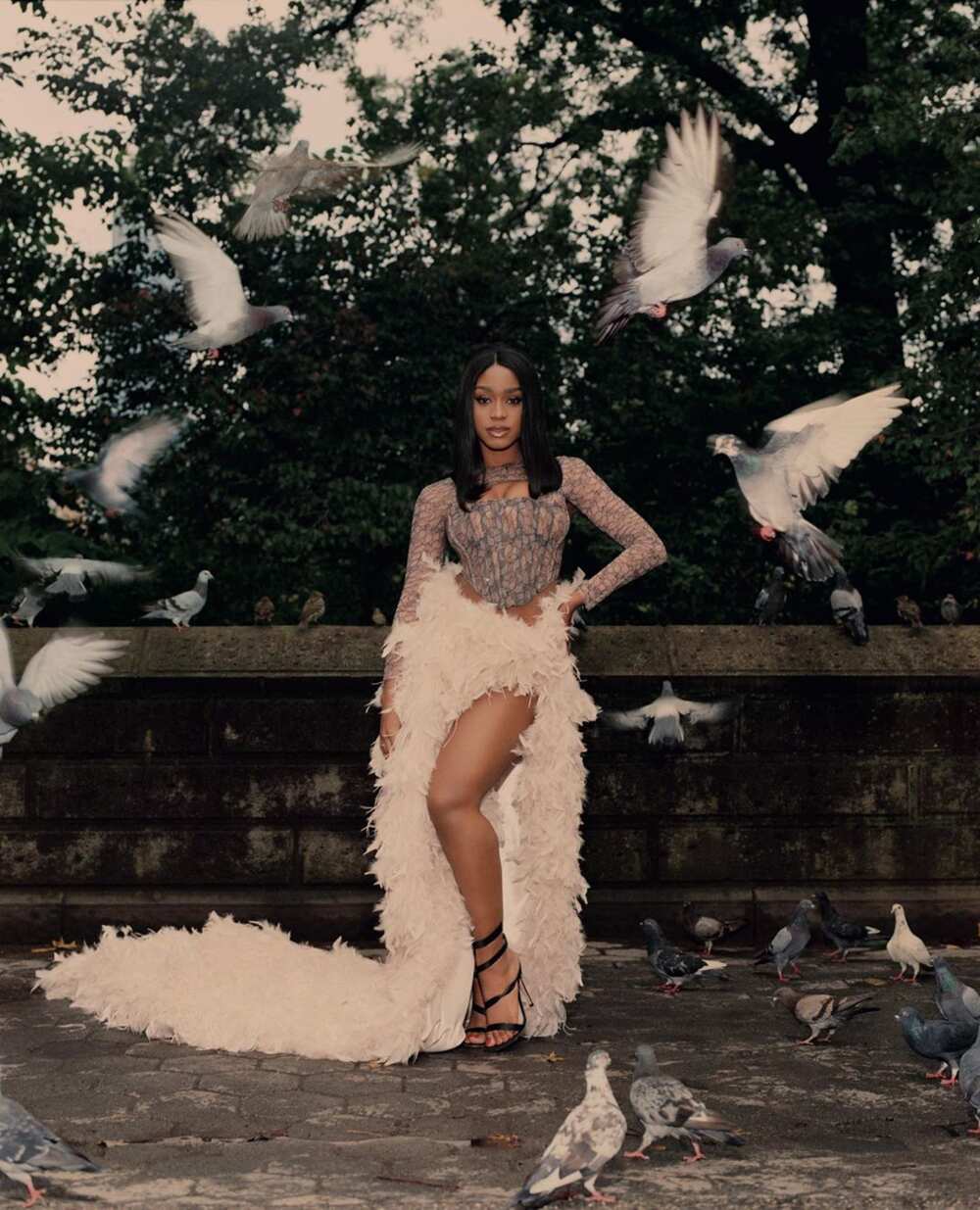 3. Big Money - This is the list that has startups with $15 million-plus in funding.
We hope that these people in the Forbes 30 Under 30 2020 list will inspire you. This list has names of people as young as 16-years-old with the oldest being 29-years-old. For any millennial and Gen-Z reading this, we hope that you take it as motivation to work harder and know that you have what it takes to make it too.
Source: Legit.ng