DStv Family channels in Nigeria: a comprehensive list (2020)
Watching TV, especially after a hard day of work, is a favourite pastime of most people. Not only does it help you unwind, but it can also be a great bonding time for you and your family. DStv Family offers an array of channels to choose from. This specific bouquet, as its name suggests, is curated to have everything that the family needs. From mum, dad, to the children, there is something for everyone on the DSTV Family channels list.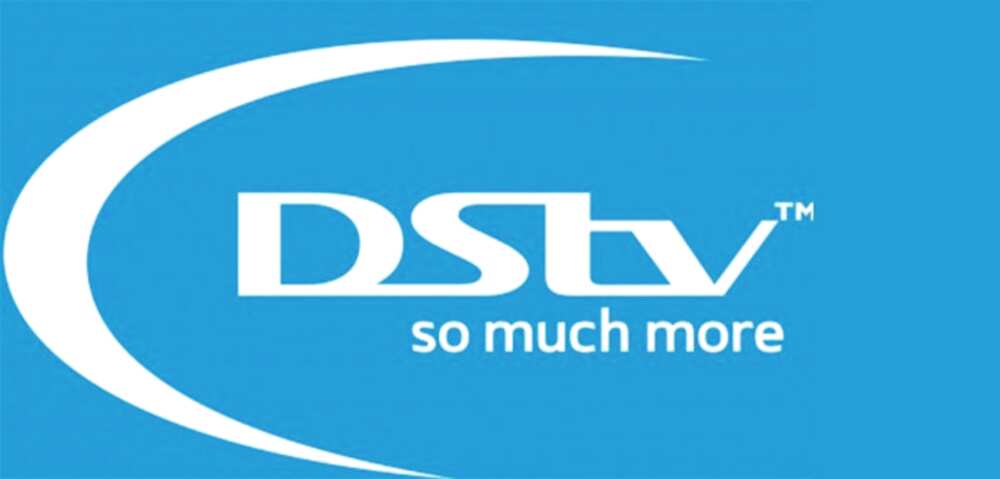 It was reported that DStv had 11 million subscribers in Africa. Of the 11 million, 40% of them were reported to be in Nigeria alone, the remaining 60% being shared among the rest of Sub Saharan African countries. This just goes to show how much the service is loved and used in Nigeria and Africa as a whole.
List of DStv Family channels 2020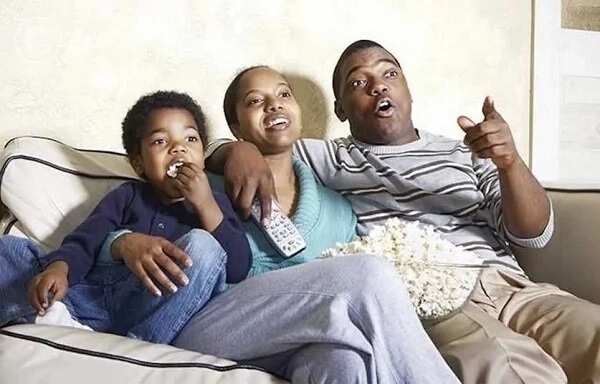 Before enjoying all the incredible DStv Family channels offered on the DStv Family package, you have to pay for the subscription. If you already have the satellite dish and decoder, you will only have to pay the subscription fee (N4,000 p/m).
However, if you are a new user, the process will cost you about N24,900. This price includes the installation fee, a dish, a standard decoder (DStv Explora will cost you more) and 3 months free subscription.
This list of DStv channels shall be divided into categories:
Audio category
BBC African Languages
BBC World Service
BBC World Radio 2
Radio France Internationale
Star FM
TransAfrica Radio
Voice of America
Rhythm FM
RAYFM
World Radio Network
Channel Islam Internationale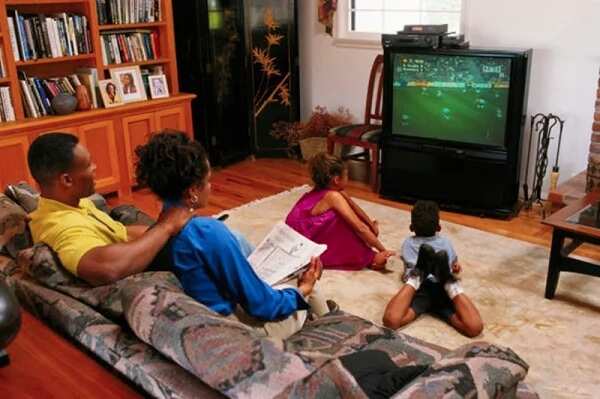 To make browsing easier, each of the following channels shall have the exact number unto which it can be found on the package
Children's entertainment category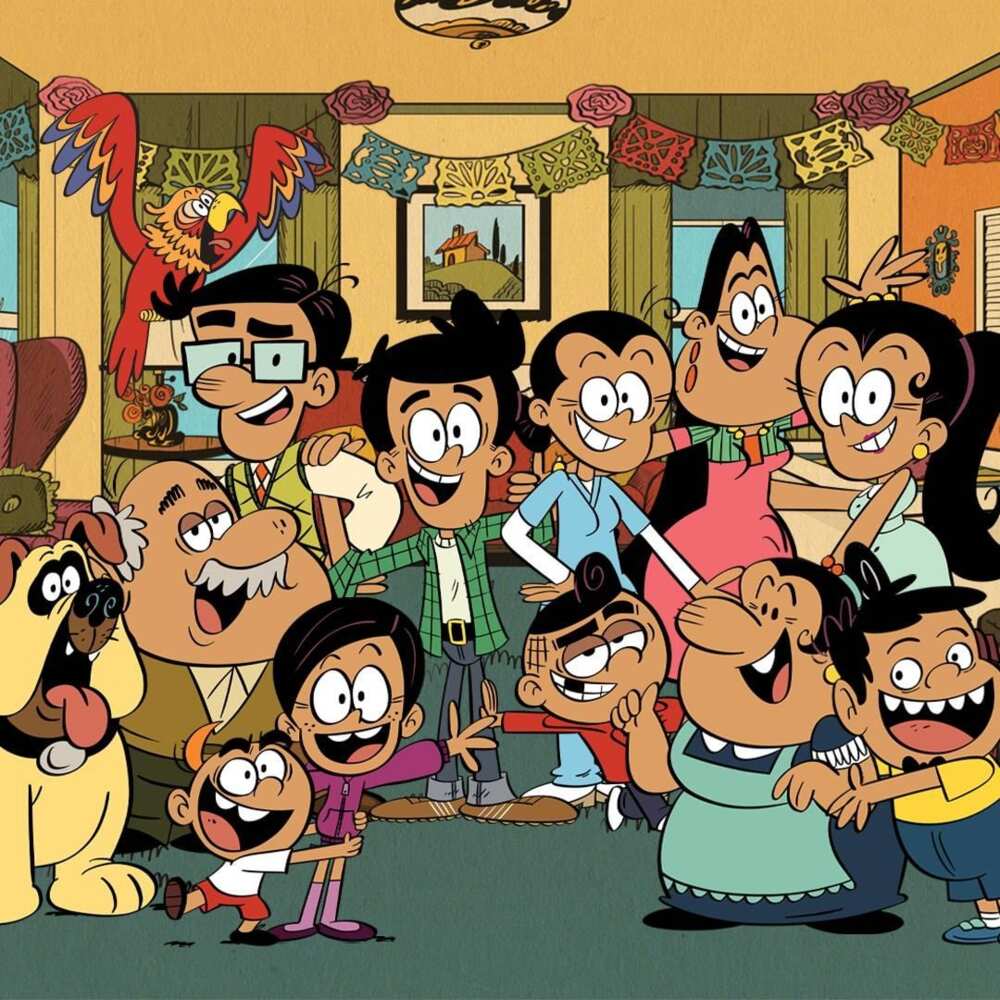 Nickelodeon - 305
Disney Junior - 309
Cartoon Network - 301
Boomerang - 302
JimJam - 310
Mindset - 319
Cbeebies - 306
PBS Kids - 313
Documentary category
Nat Geo Wild - 182
CGTN Documentary - 448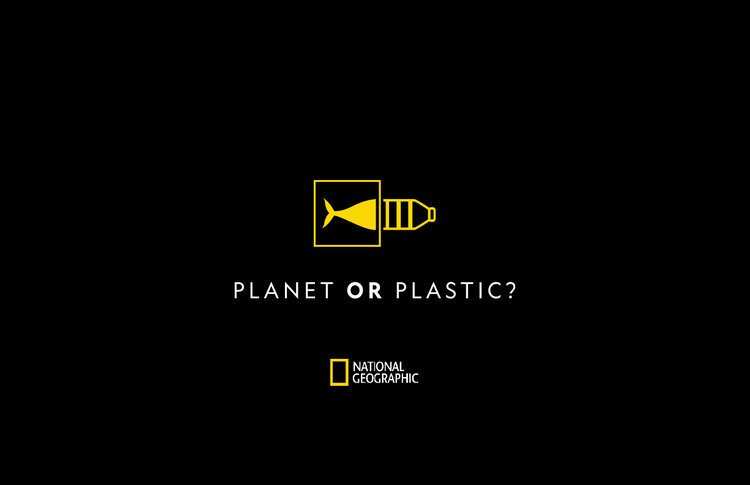 Lifestyle and culture
E! Entertainment Television - 124
BBC Lifestyle - 174
Food Network - 175
Spice TV - 190
HIP TV - 324
Movies and general entertainment
Dish on TV - 100
Africa Magic Nollywood Stars - 198
Africa Magic Family - 154
Africa Magic Hausa - 156
AfricaMagic Igbo - 159
Africa Magic Yoruba - 157
AfricaMagic Epic - 152
Maisha Magic Bongo -160
Maisha Magic East - 158
M-Net City - 115
Universal TV -117
Telemundo -118
M-Net Movies Zone - 139
B4U Movies - 451
Eva English - 141
Eva Plus - 142
Star Life - 167
Real Time - 155
ROK 3 - 164
ROK 2 - 169
Fashion One - 178
POP Central -189
Trybe TV - 195
Televista - 194
CBS Reality - 132
FOX - 125
FOX Life - 126
Discovery Family - 136
Zee World - 166
e. TV Africa - 250
Lagos TV - 256
ONTV MAX - 257
Galaxy TV - 258
Wazobia Max - 259
OGTV - 260
Arewa 24 - 261
wapTV - 262
ADOM TV - 280
NTA 2 - 369

Free-to-air
NTAi - 251
Silverbird - 252
AIT - 253
Channels - 254
MiTV - 255
Music
Afro Music Pop - 326
MTV Base - 322
Fiesta TV - 329
Urban TV - 328
Sound City - 327
TRACE Naija - 325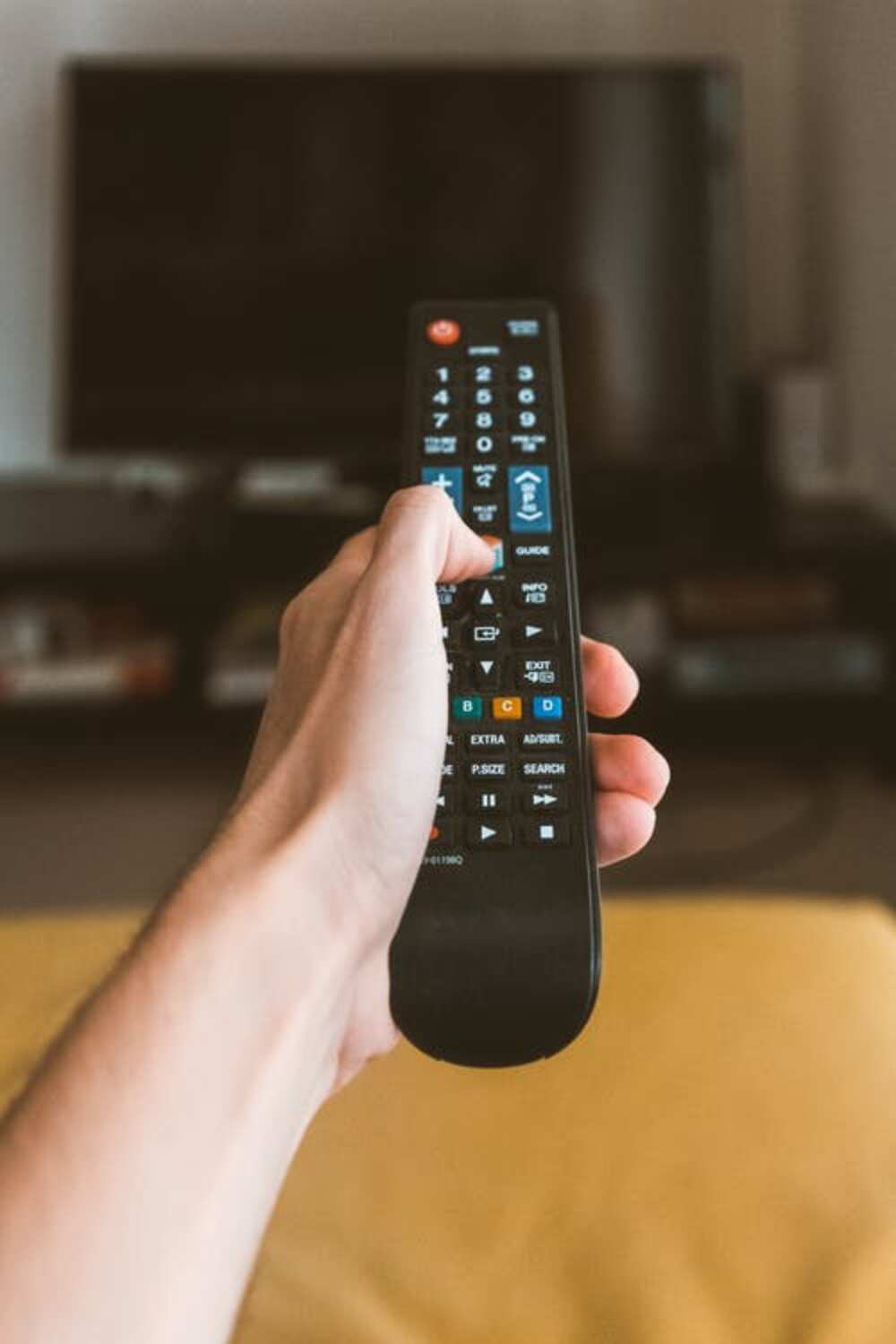 News and commerce
K24 - 275
NTA Parliament - 370
BBC World News - 400
CNN International - 401
SABC News - 404
Newzroom Afrika - 405
Al Jazeera - 406
CGTN News - 409
CNBC Africa - 410
Bloomberg - 411
NDTV247 - 413
EuroNews - 414
CNC World -415
Arise News - 416
TVC News Nigeria - 418
NTA News 24 - 419
JOY NEWS - 421
EuroNews French - 438
EuroNews German- 445
Deutsche Welle - 446
Phoenix Chinese News and Entertainment -485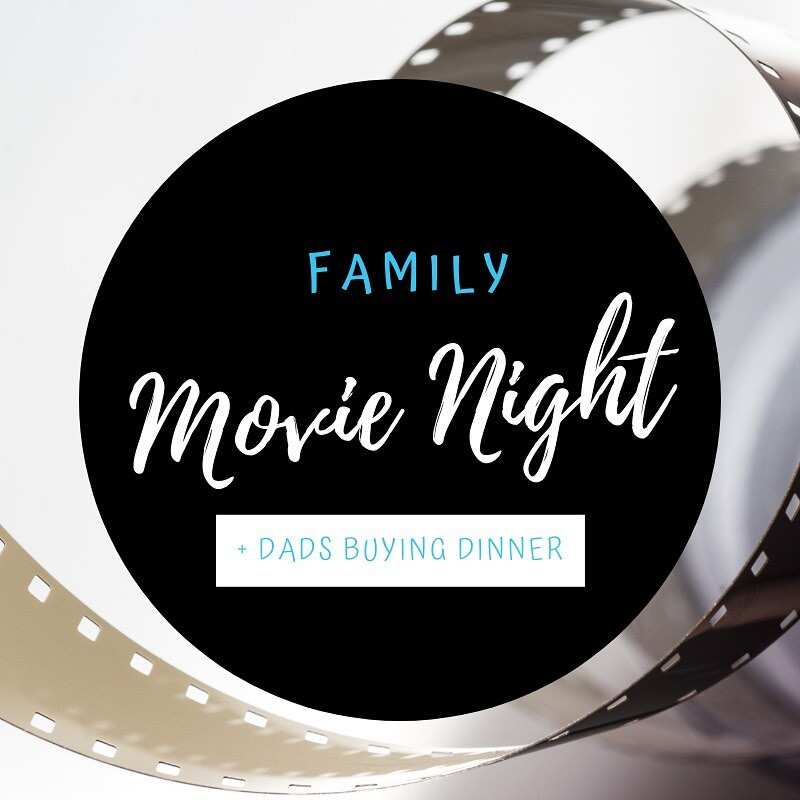 Religion
FAITH - 341
DOVE TV - 349
DayStar - 342
SBN - 345
Emmanuel TV - 390
Eternal World Television Network (EWTN) - 348
Lumen Christi - 350
TV Mundial - 680
Islam Channel - 347
IQRAA - 346
TBN Africa - 343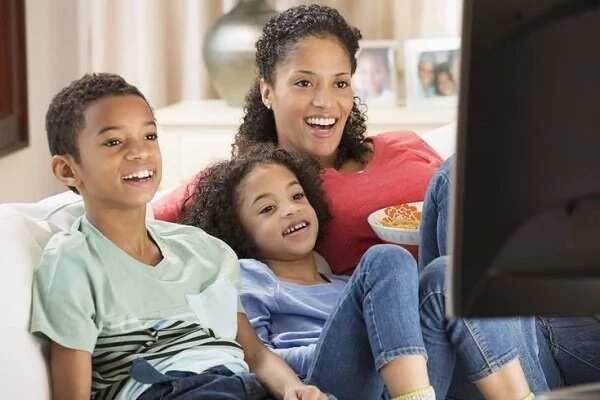 Special channels
RAI Italia - 430
China Movies Channel - 481
CCTV 4 - 447
CGTN French - 449
CCTV Entertainment - 480
Hunan TV - 483
Jiantsu Television - 484
RTP Internacional -525
Shanghai Dragon TV - 482
TV5 Monde Afrique - 437
Sports
SuperSport Blitz - 220
SuperSport 7 - They are two. On channel 207 and 227
SuperSport 8 -228
SuperSport 9 - 229
SuperSport 10 - 230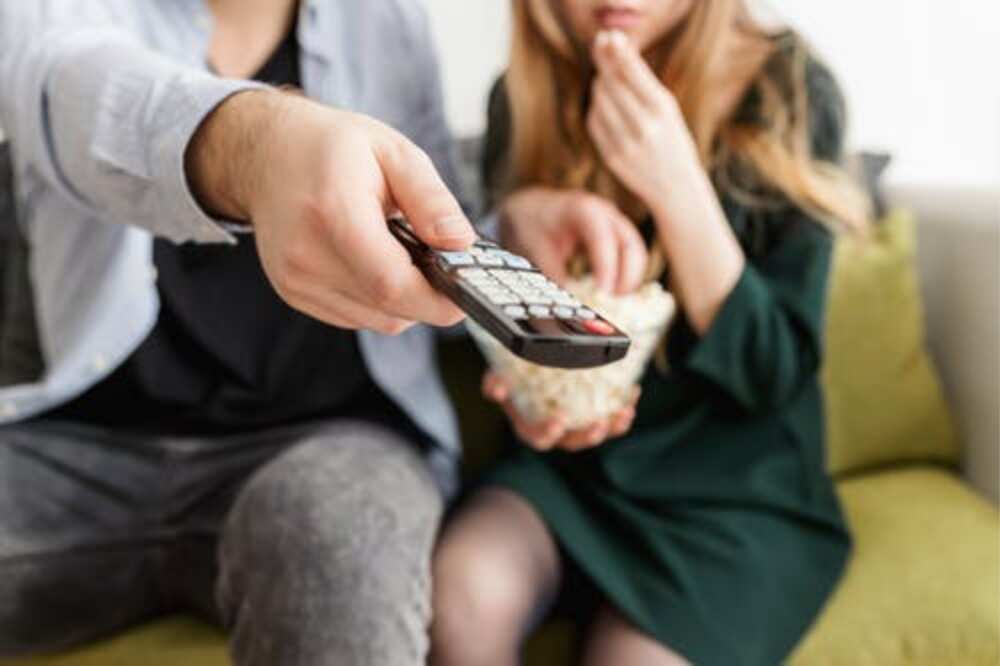 This is the complete DStv Family package channels list as of 2019. Once your subscription has been paid in full, all of the above channels shall be available to you. If you are interested in learning more about all this, you can get in touch with a representative of the service and find out what you need to install to be able to watch all these channels.
As a rule, representatives of the company can consult with you on all the necessary appliances needed for installation and are also able to install them for you. It is up to you to choose the most preferred plan that will meet your needs.
For any further questions, you can reach the representatives and customer care service people on WhatsApp via the number +234 908 236 8533.
DStv packages in Nigeria

Apart from the DStv Family package, the subscription service has other packages as well. These packages/bouquets are divided according to the price point. The higher the price point, the more channels available to the subscriber.
Here are the packages arranged from the cheapest to the most expensive
Access - This can be described as the introductory package. It is the smallest and cheapest of the packages. The Access package offers over 172 TV and audio channels. The package has some of the best in local TV series, movies, telenovelas and a great selection of news, music and kids' channels. This package subscription will only cost you N2,000 per month.
Family - With just N4,000 per month, you are guaranteed a perfect family experience. The Family package channels are over 196 in number (audio and TV).
Compact - This subscription package has over 239 TV and audio channels which include a range of lifestyle, news, music, series, kids', religion and interactive channels. It also comes with coveted channels like M-Net Action, M-Net Series and Animal Planet. This package will cost you N6,800 per month.
Compact Plus - Compact Plus has over 246 TV and audio channels. The major difference between the Compact and Compact Plus packages is that Compact Plus is curated for sports lovers. The extra channels on this subscription are for SuperSport which includes European soccer. Compact Plus is available at N10,650 per month.
Premium - With over 302 TV and audio channels, DStv Premium is the ultimate package. Any premium subscriber will have live sports coverage, latest news, top documentaries, non-stop movies, series, kids' programming, and many more viewing options. The package goes for N15,800 per month.

DStv also offers specially designed bouquets for non-English speakers. These add-on packages are added to the already existing packages at a minimal subscription fee per month. They are
French Touch - It has 7 TV channels and will cost you N1,470 per month.
Indian - At a cost of N5,400 per month for this add-on, the viewer shall get over 73 channels. This subscription can be purchased as an add-on to DStv Premium and as a standalone.
These prices are what you will pay to access the different DStv packages. In case you are a new subscriber and do not have all the necessary appliances, the cost of installation of the satellite dish, cables, decoders, and so on will be somewhat different.
How to pay for DStv packages family
It is quite important that you pay for your DStv package on time. This makes sure that your subscription is not cut off and it also allows you to stay in touch with the world through your TV screen.
The available payment options are via:
MyDStv app - Available on Google Play Store and the App Store for iOS devices.
Internet banking
USSD -Through the eTranzact BankIT solution, you can pay for your subscription directly from your bank account, online and on mobile.
Banking services - You can pay in several Nigerian banks such as Fidelity Bank, Zenith Bank, FCMB Bank, Sterling Bank, Enterprise Bank, and First Bank, among many others.
ATM.
Via the official DStv Africa Nigeria website. Click on 'Pay' and select 'Pay Now'
As seen, the DStv Family channels are not only many but they also have something for everyone. From toddlers to teens and adults, everyone can happily enjoy the DStv Family package.
Source: Legit