10 best honeymoon destinations in 2019
Choosing the perfect honeymoon destination can be overwhelming. Most couples often find themselves lost for choice between pristine beaches, bustling cities and destinations with magnificent mountains. A honeymoon trip should ideally be one which the couple will never forget, a trip of a lifetime. If you are finding it hard to narrow down the available options, you can check out the 10 best honeymoon destinations in 2019.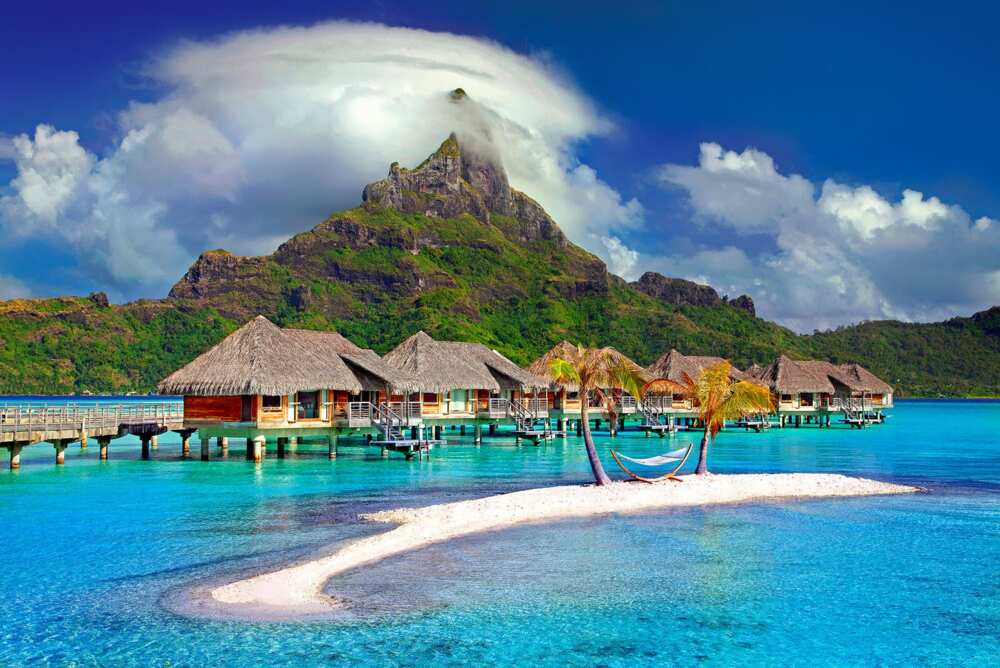 The easiest way to choose a honeymoon destination is to first figure out what each of you wants. Is it relaxing on beaches, hiking, mountain adventures, cycling or anything else? Once you have this figured out, make a list of places you have never been to that can provide your dream trip. You will then need to narrow down the list to destinations that can suit your budget.
Top 10 best honeymoon destinations to choose in 2019
To help you choose, here are the 10 best honeymoon destinations in 2019.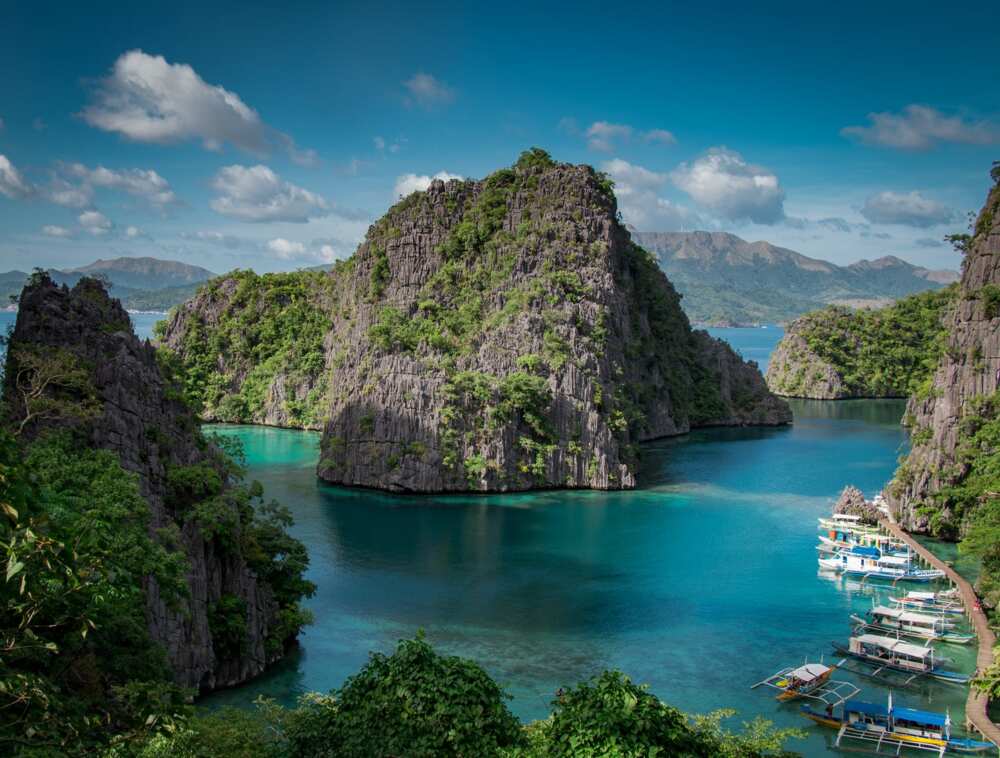 10. The Maldives
This tropical nation in the Indian Ocean is made up of twenty-six atolls and is world-famous for its reefs, beaches and lagoons. The country is located to the Southwest of Sri Lanka and has 202 inhabited islands in addition to a hundred exclusive islands. The Maldives is one of the best tropical destinations due to the picturesque manner in which the numerous islands are scattered across the blue ocean waters. Each island is surrounded by a blue lagoon and sparkling white sands.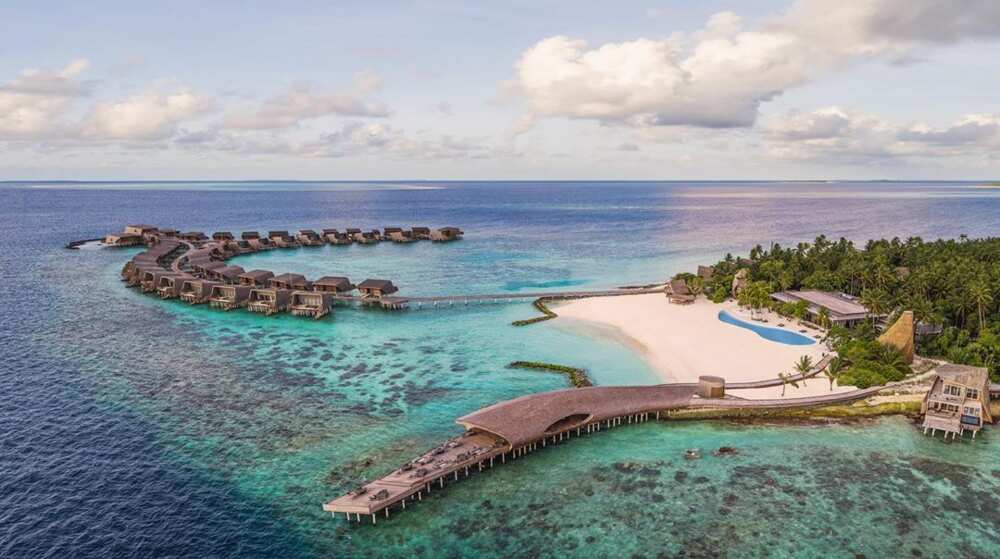 Numerous over-water villas are spread throughout the islands, adding a touch of luxury. You can check out resorts such as the Movenpick Resort, Kudahoo Private Island and the JOALI Maldives.
9. St. Barthelemy, French West Indies
This beautiful West Indies Island was devastated in 2017 by Hurricane Irma. However, tourism-related businesses are steadily coming back. St. Barths, as it is commonly known, is perfect for couples looking for a touch of luxury for their honeymoon. The island has world-class designer shops, splendid beaches and ideal temperatures almost all year long. In St. Barths, you will find a rare combination of French class and Caribbean warmth.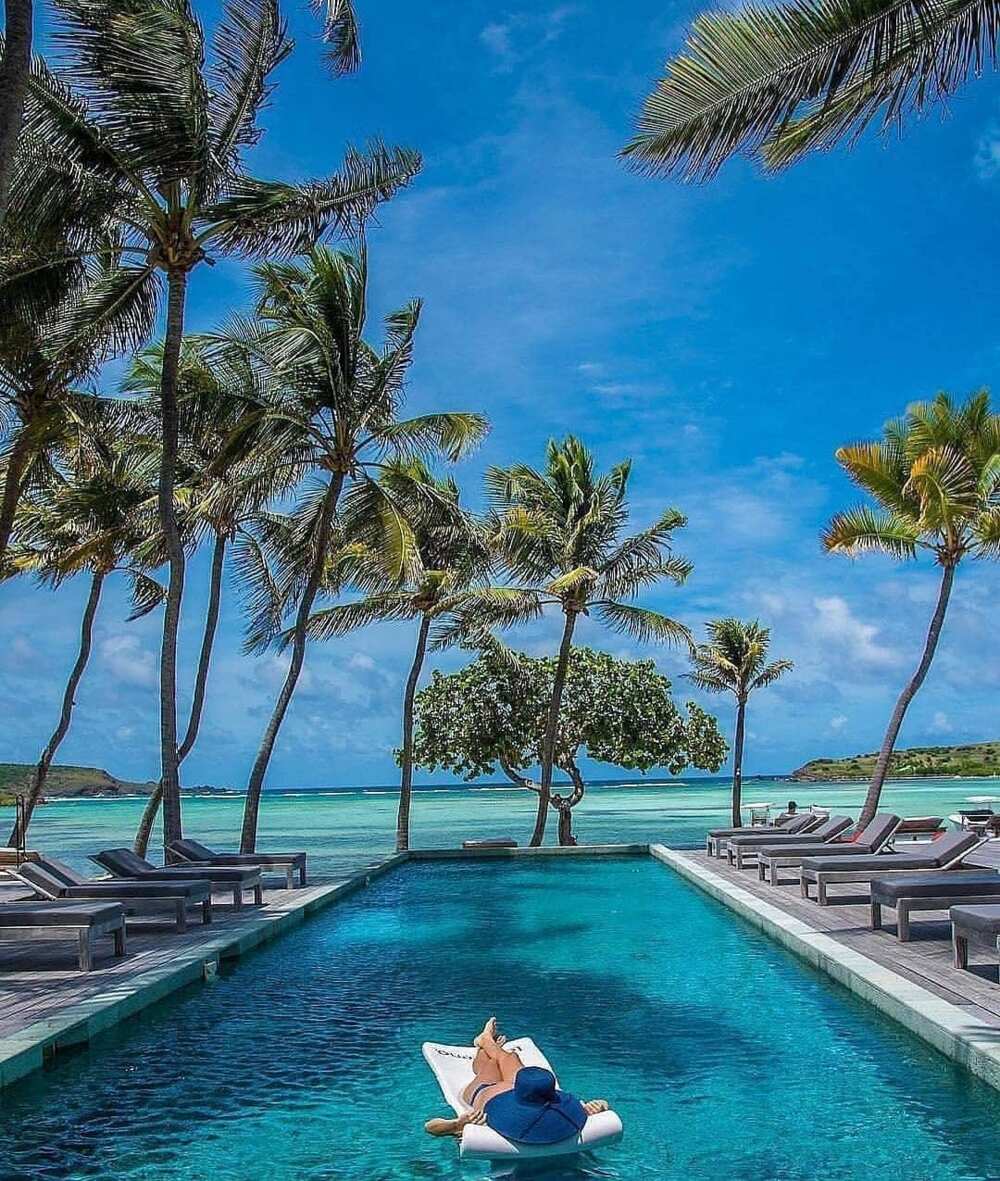 Wherever you choose to stay in St. Barths, ask a concierge to plan a private and romantic outing for both of you to the island's natural pools. Popular resorts and hotels include Le Sereno, Christopher Hotel and the Hotel Le Toiny, best known for its private pools. Make sure not to miss the island's picturesque beaches, which are a sun lover's dream.
8. Mauritius
Mauritius is undeniably one of the top honeymoon destinations on earth. The island has a dramatic terrain that includes mountainous interiors and sandy coastlines. Well-known for its lagoons, reefs and coral islets, Mauritius is the ideal destination for newly-weds. Besides the breathtaking views, visitors can enjoy watersports, nightlife and adventure trips in the country's interior. Here are a few things to try out in Mauritius: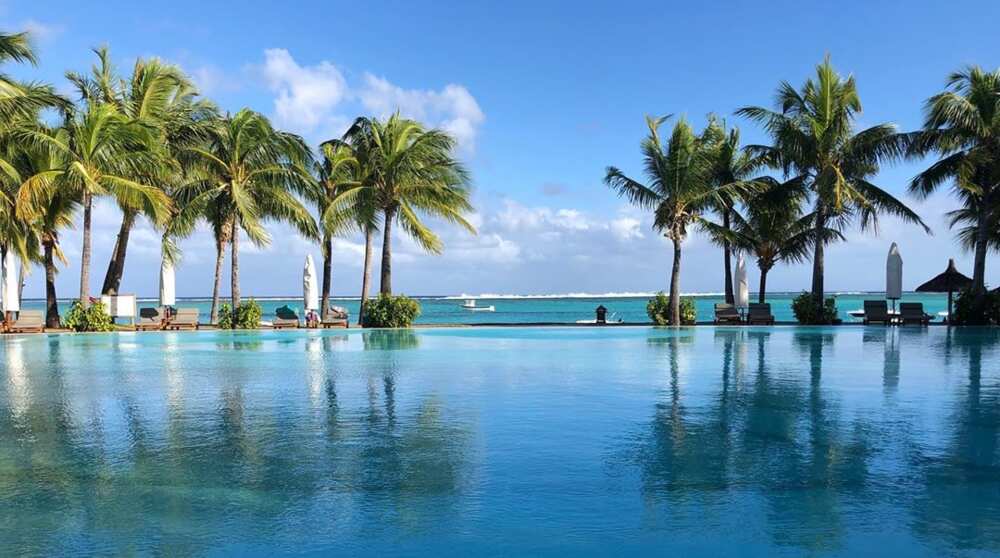 Beach-hopping: Experience what the different beaches have to offer.
Indulge your taste senses: Try the street food as well as the fine-dining options.
Shopping: Visit the local shops for unique African pieces.
Mauritian spas: You cannot go wrong with the couple's treat.
Skydiving: Mauritius is a wonderful skydiving destination.
Catamaran cruise: Try out this fantastic water experience.
7. Antigua, West Indies
Antigua is one of two islands that make up the nation of Antigua and Barbuda. It is among the world-famous island destinations for its beautiful beaches and coral reefs. There are 365 beaches on the island, nestled on the Caribbean side. The island is perfect for those who dream of secluded shores, pristine sands and enchanting coves. Sun lovers will be delighted by Antigua's steady winds, warm temperatures and an intact wall of coral.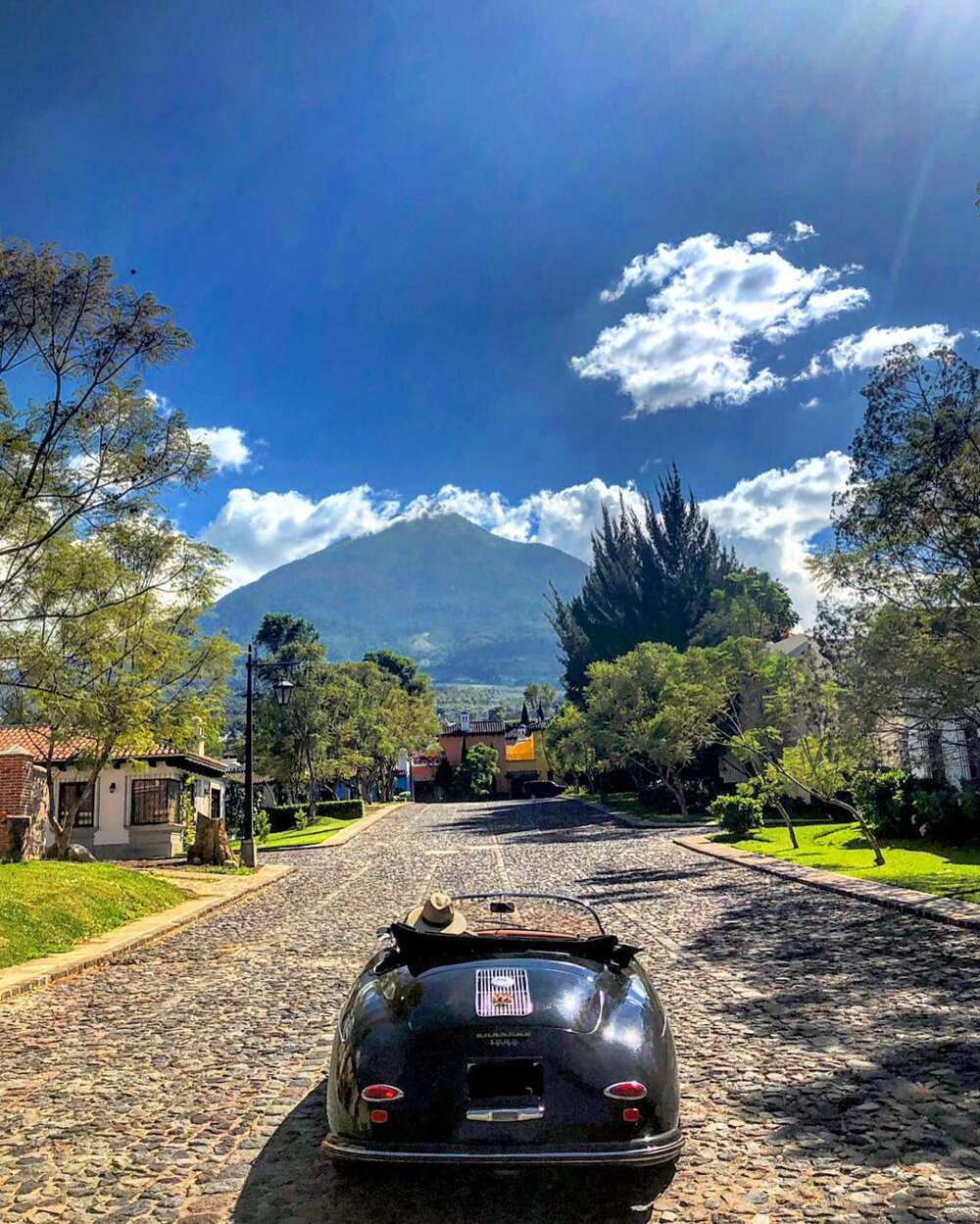 Antigua receives less than 45 millimetres of rainfall each year, making it one of the best destinations for outdoors lovers. On the east of the island, you will experience unforgettable diving and snorkelling at the Half Moon Bay. Surfers will feel at home on the Galley Bay. Visit the Runaway and Dickenson bays to enjoy the full Caribbean beach experience. Antigua is known for picturesque sunsets viewable from Shirley Heights and Fort Berkeley. Make sure to visit the shops, taverns and restaurants located in the English Harbour.
6. Bali, Indonesia
Bali is quickly becoming one of the best honeymoon destinations in the world. The combination of beauty, fun, adventure and affordability is attracting visitors in large numbers. Bali is pretty much everything you could ever want in a honeymoon. A luxury trip in Bali will cost you a fraction of what you would have spent in European destinations.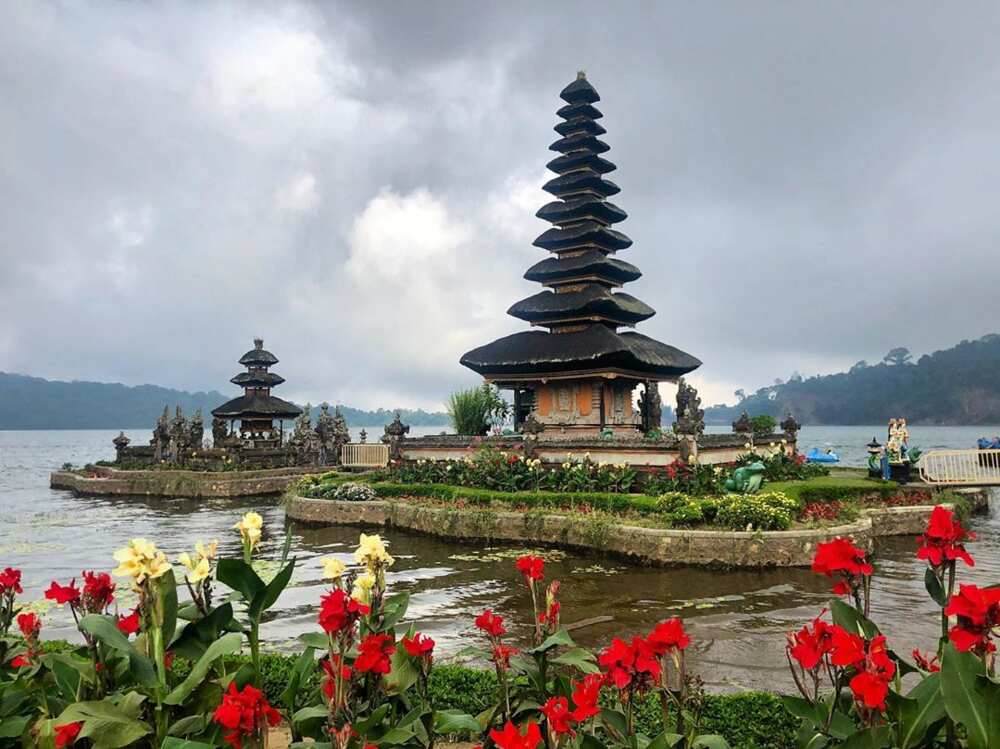 If you are looking for cheap honeymoon ideas, then Bali is the place for you. The island province in Indonesia is somewhat of a buffet destination. There is something for everyone. Beach lovers can visit Uluwatu while party-lovers will instantly feel at home in Seminyak, Gili Islands and Canggu. Bali is rich in Indonesian culture, which you will come across when sightseeing within the island. Make sure to visit the Capella Ubud Resort to experience the perfect balance of luxury and pristine nature.
5. Crete, Greece
Crete, the mythical birthplace of Zeus, is the largest Greek island. The island is known for its dramatic terrain which includes sandy beaches transitioning to the White Mountains. According to Greek mythology, the tallest peak of these mountains contains the Ideon Cave where Zeus was allegedly born. Lovers will be delighted with Crete's seaside charm, resorts, mountains and immaculate beaches. The island is perfect for couples who want a little bit of everything.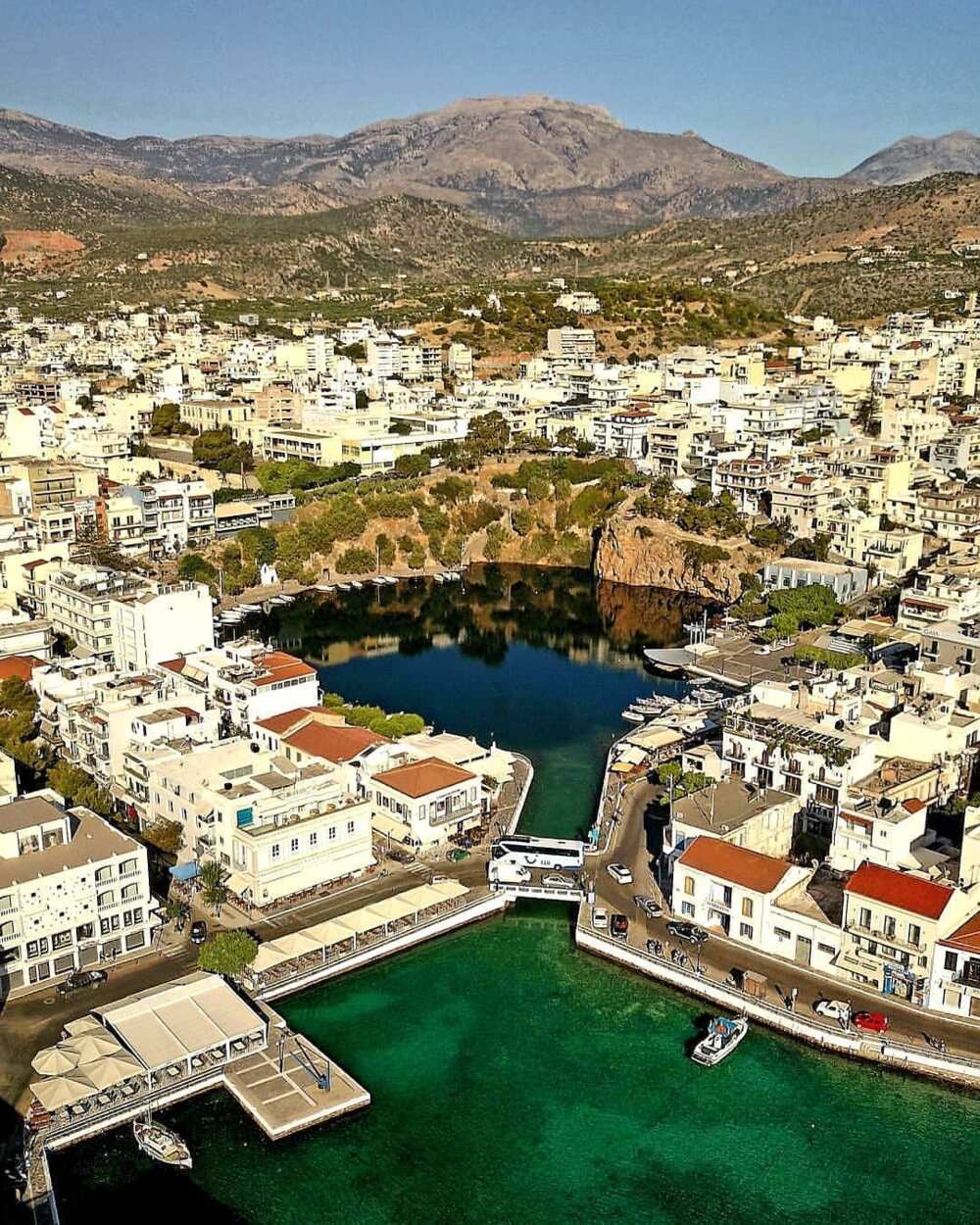 Crete features more than 650 miles of beautiful coastlines which will satisfy every beach-lover. Adventurous couples can check out The Royal Blue resort. Your Greece honeymoon will not be complete until you have sampled the fantastic local cuisine.
4. Saint Vincent
Saint Vincent is the main island in the Caribbean nation of Saint Vincent and the Grenadines. The island is well-known for its fantastic sailing destinations. If you dream of a relaxing honeymoon, then Saint Vincent should be on your shortlist. The island offers amazing boutique hotels, private honeymoon spots, luxury resorts and cosy inns. Take a trip within the island to experience the tranquil waters and pristine beaches. This island is a water lover's little piece of heaven.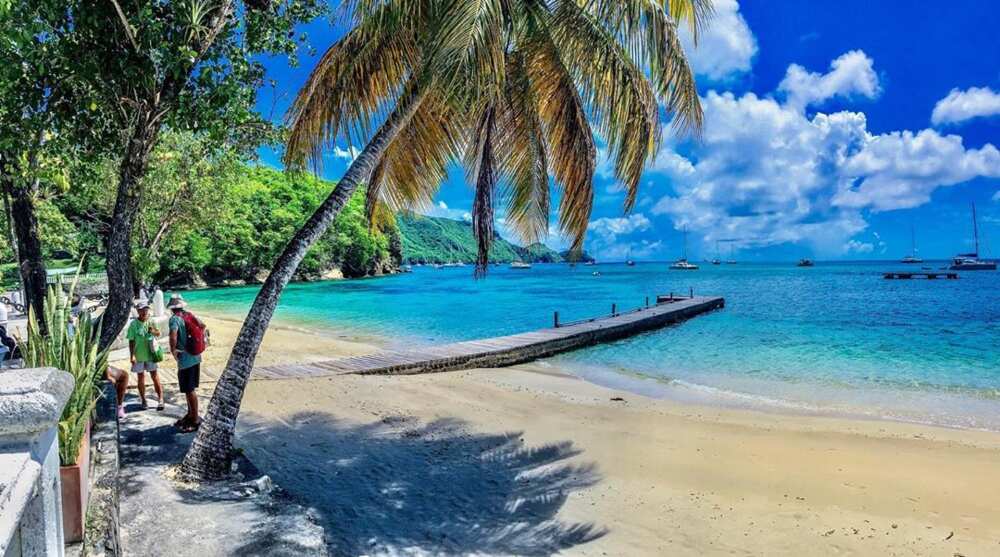 Feel free to hike to the island's breathtaking volcanoes, get a massage and jump off a cliff into waterfall ponds below. You should also try out spa treatment right on the beach. Saint Vincent has amazingly friendly people, and the local cuisine is excellent. Most importantly, the island has honeymoon options to suit every type of budget.
READ ALSO: Top 10 Nigeria tourist destinations
3. Sint Maarten
Similar to other Caribbean islands, St. Maarten was devastated by Hurricane Irma in 2017. The island's top resorts and businesses have, however, reopened after the damage. The island is the perfect destination for couples who want to experience different cultures in a single place. St. Maarten is a thirty-six square mile island split between two territories (France and the Netherlands). The French side is known as Saint Martin while the Dutch side is called Sint Maarten.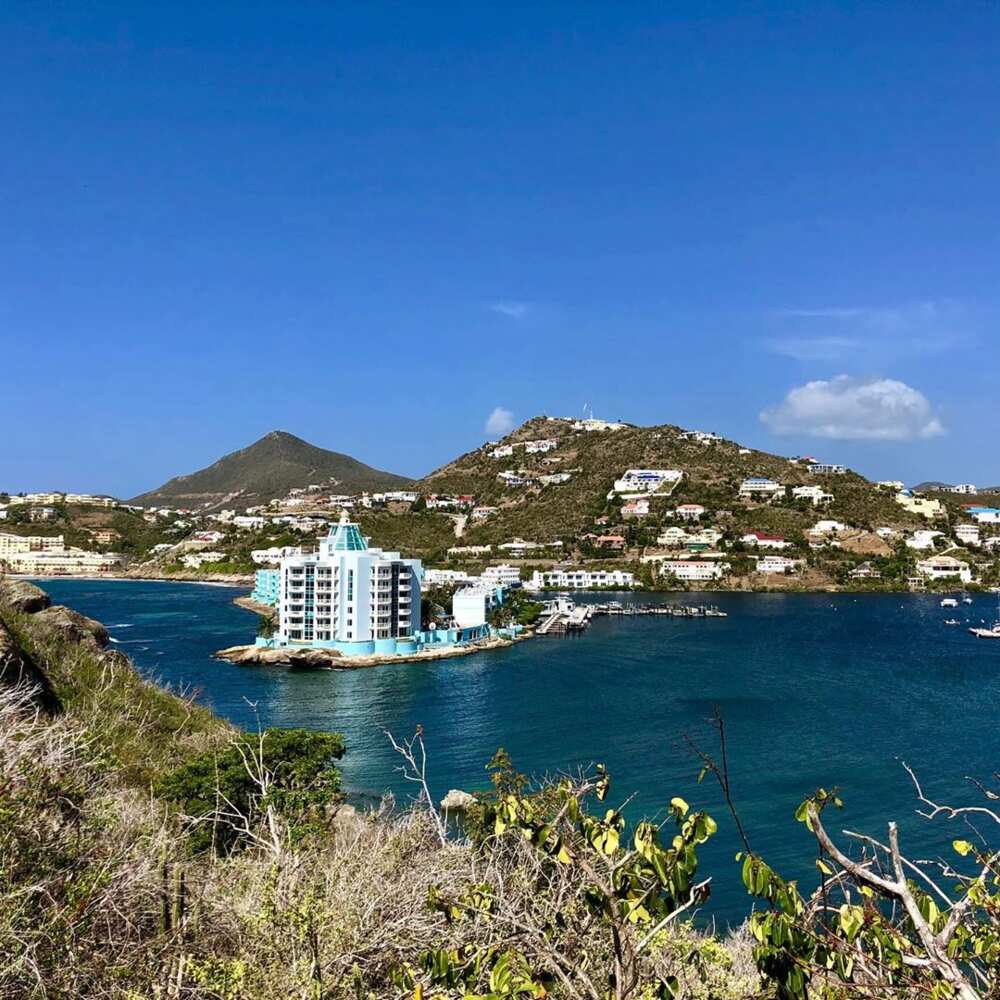 For those looking sophisticated tranquillity, the French side of the island will be the ideal spot with its touch of sheer French class. If you, on the other hand, would rather party all night, the Dutch side of the island is ideal for you. Here are some exciting things to try while in St. Maarten:
Sunset cocktails: The cafes located along the French Grand Case beach provide an unforgettable sunset experience.
Shopping: Visit the market stands and luxury boutiques in the town of Marigot for duty-free shopping.
Moon party: Visit Kali's Beach Bar for the monthly full moon party. Enjoy barbeque, bonfires and reggae all through the night.
Parasailing: Visit the Dutch side in Philipsburg for an unforgettable parasailing experience.
Ocean sunrise: Head to the Dawn Beach to watch the sunrise over the Atlantic. That is a site you will never forget.
2. Hawaii
Hawaii is a group of tropical islands located about 3,760 kilometres from San Francisco. The US state is made up of eight islands, which mostly depend on tourism as the main economic activity. For honeymooners, the main islands to visit are Molokai, Big Island, Oahu, Lanai, Kauai and Maui. More than a year ago, various Hawaii resorts and businesses were closed due to the volcanic activity of the island. However, most of these honeymoon destinations have since reopened.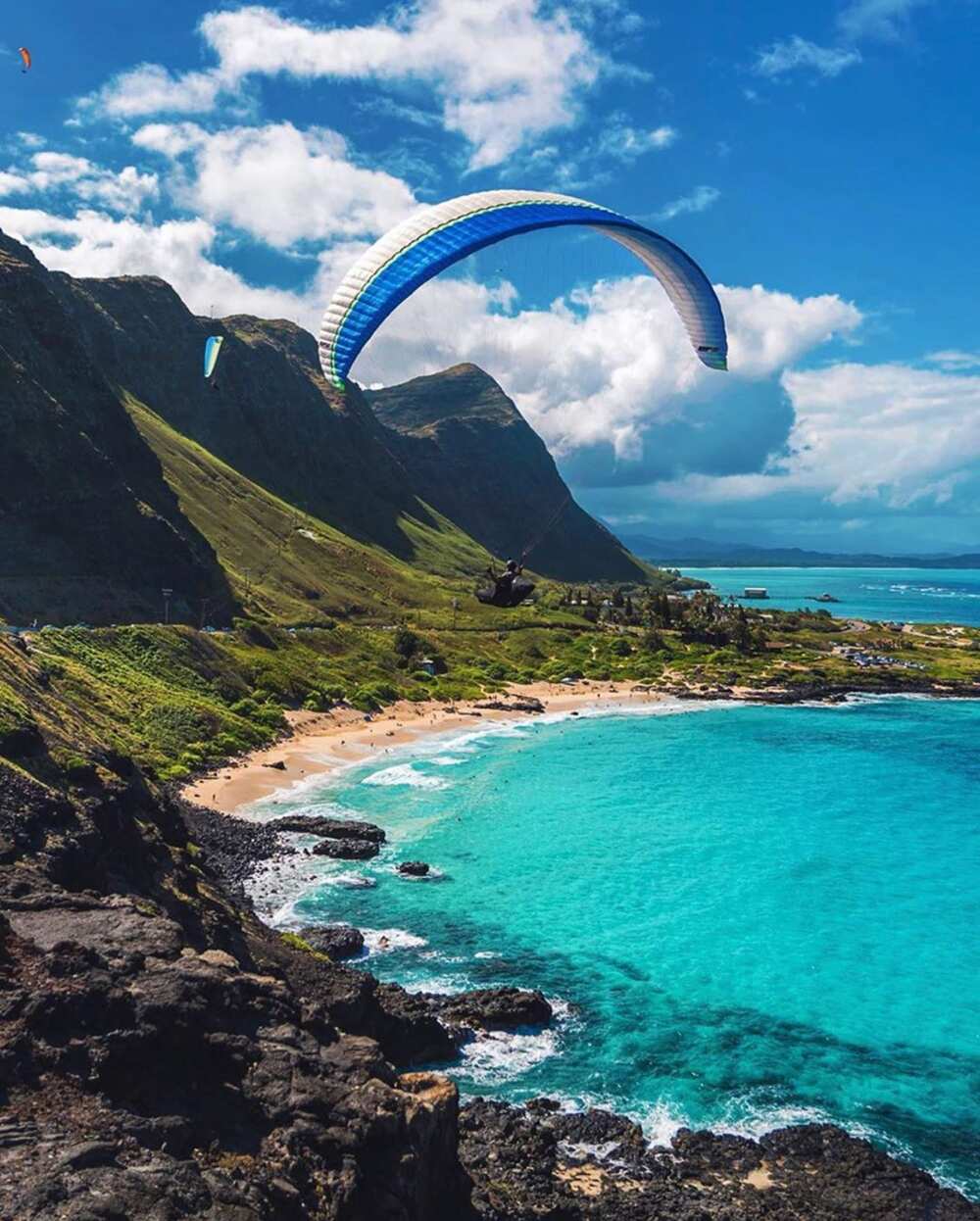 Besides the lovely beaches, visitors in Hawaii instantly notice the rich culture among Hawaiians. The spirit of Aloha dominates the island. Water sports enthusiasts will enjoy the vast snorkelling, surfing, diving and golf activities. If you would prefer to sit back and enjoy the breeze, the island offers many intimate getaways. Feel free to try out the Hawaiian local cuisine.
READ ALSO: Top Kenya tourist attractions
1. Seychelles
It is nearly impossible to plan a honeymoon trip without considering Seychelles. This island nation is the perfect beach destination and arguably one of the best honeymoon destinations in the world. Seychelles has romance written all over it. From the topaz waters to the serene beaches, couples instantly feel at home in Seychelles. You will most probably come across some of the island's friendly giant tortoises.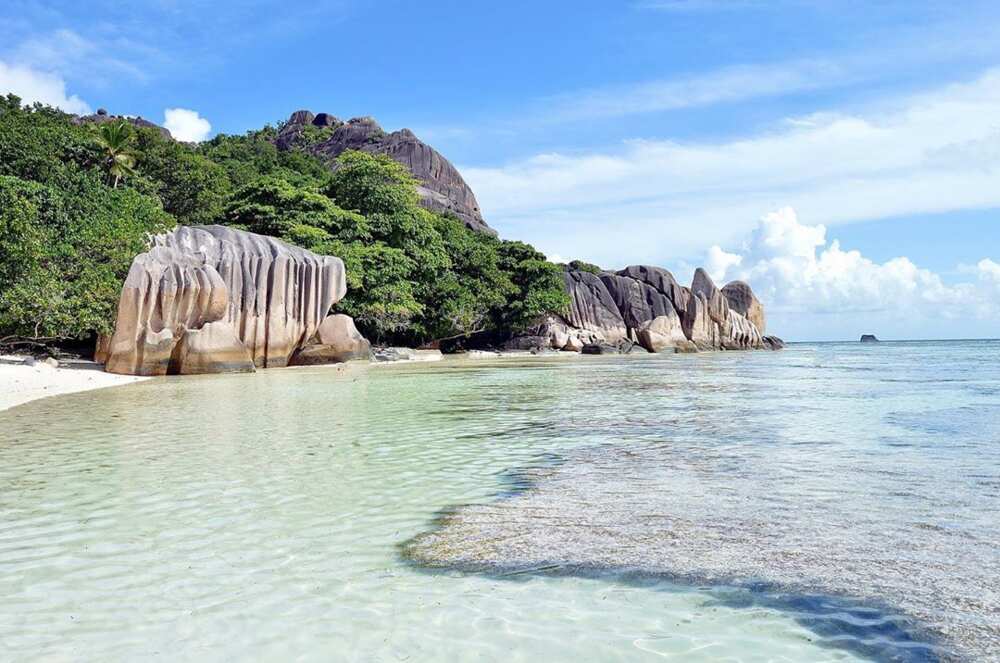 Here are some great honeymoon activity ideas for visitors in Seychelles:
Island hopping: Seychelles is made up of a hundred and fifteen islands in total. While you may not visit all of them, make sure to visit the main islands of Praslin and Mahe. Treat yourself to some of the most picturesque sights you will ever come across as well as world-famous beaches.
Giant tortoises: The gentle-natured giants can be found in plenty on Seychelles' coralline islands. The largest tortoise population can be found on Dennis Island.
Fly-fishing: The reefs surrounding some of the islands offer the best fly-fishing in the world. You can join a fishing crew to help catch something for your evening barbeque. Diving and snorkelling fans will enjoy the undersea life under the surface.
Rent a car: Get a car for convenient movement within the islands. Do not end your honeymoon without visiting one of the best honeymoon places, the country's capital, Victoria.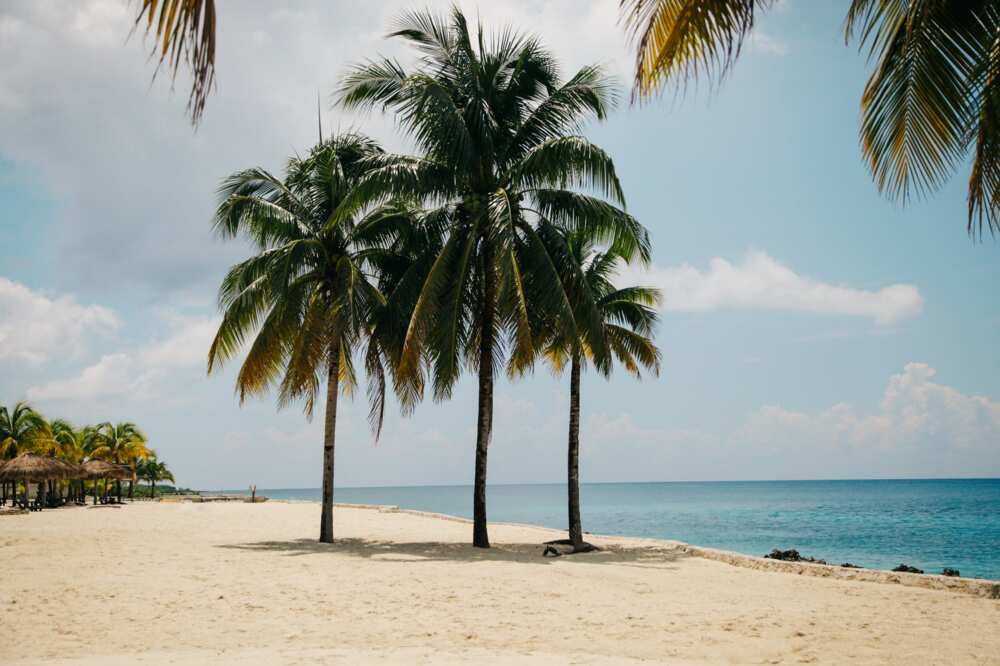 The 10 best honeymoon destinations in 2019 mentioned above have something for every couple. The destinations vary depending on factors such as cost, activities, climate and facilities. Keep in mind that your honeymoon trip has to be perfect. We hope one or several of these top ten destinations will be the ideal trip for you. Which honeymoon destination stands out for you?
READ ALSO: Most expensive hotel in Dubai in 2019
Source: Legit.ng