How to activate Glo transfer PIN?
We all have that one friend or relative who always runs out of airtime or data. If you don't have that kind of friend, then it must be you who is always out of credit. There are many mobile carriers in Nigeria that let you transfer credit. Today, we will tell you how to activate Glo transfer PIN, how to transfer credit on Glo, and share Glo data.
Wonderful news! From now on you can use a convenient payment service from Legit.ng to recharge mobile phone and buy data from all telecoms.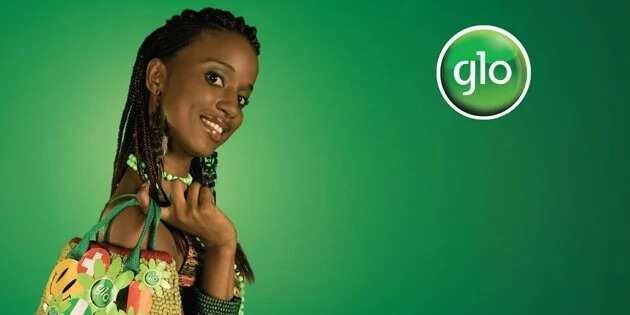 In this article, we have covered the following aspects:
Globacom review
How to transfer credit on Glo?
How to share and/or gift data plans?
Go ahead and learn everything you wanna know.
1. Globacom review
Globacom, commonly known as Glo, is the one of the most popular mobile carrier in the market. Despite this, they do not give way to their other competitors. After its creation in 2003 in Nigeria, Glo expanded its reach to Benin, Côte d'Ivoire, and Ghana. The company offers fast 4g mobile Internet, cheap calls, convenient roaming tariffs and many other benefits, like credit and data transfer.
Now, let's get the obvious thing out of the way. There is no such thing as Glo transfer PIN activation. Therefore, we cannot tell you how to activate transfer PIN on Glo. Yes, to share your credit, you will require a PIN. However, Glo already has a default PIN number, which is set to 00000. Now, if you want to change your default Glo transfer PIN (or password, whichever you prefer), that we can help you with.
There is nothing complicated about this. All you have to do is perform a simple USSD command. Type in *132*00000*12345*12345#, and press the Call / Send button. 00000 stands for the default password, 12345 is your new password. You need to type it twice to confirm it. But please, do not use 12345 as your actual password, protect yourself better than that. Otherwise, you could have just left the standard 00000, as it would have had the same effect.
2. How to transfer credit on Glo?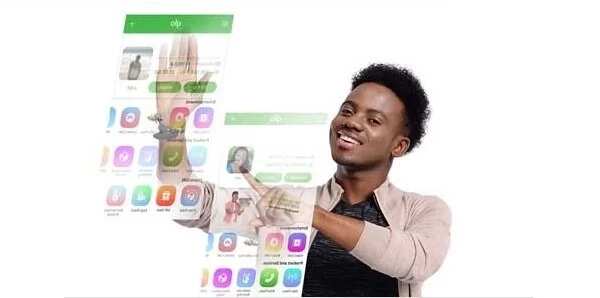 Now let's talk about transferring credit. Many of you might remember the convenient Glo Me2U system, through which you could send credit to anyone on the Glo network. The system has changed a bit since then. Now there is a service called EasyShare, and it lives up to its name. It is really very easy to share now! Unfortunately, it is still not possible to transfer credit to people on other networks.
For the credit transfer, you need to type in *131*08153547890*100*12345# and press Send. 08153547890 stands for the number of a person you want to transfer credit to, 100 is the amount of the credit you intend to transfer, and 12345 is your PIN/Password. Once the transfer is done, you will get an SMS with the confirmation.
See? Easy! You can share your credit with anyone you want. If you are afraid that someone else might transfer credit from your phone, do not worry! Without your PIN/password, it is impossible to do so.
3. How to share and/or gift data plans?

READ ALSO: How to send call me back on Glo?
In addition to being able to transfer credit, Glo users can also share their data plans, or present a data plan to someone else. And we will tell you how.
To share your data plan, you need to add the recipient to your list. To do that, type in *127*01*08153547890# and hit Send. Alternatively, you can send an SMS with a text 'Share 08153547890 to 127'. 08153547890 stands for the number of a person you want to add to the list. You can add up to 3 people to your data plan. When you add them, they receive a text confirming the access to the Internet through your data plan.
To see the list of people who share your data plan, type in *127*00# or send an SMS with a word List to 127.
If you no longer want to share your data plan with someone, you can remove them from your sharing list. For that, you should type in *127*02*08153547890# and hit Send. You can also send an SMS with a text Remove 08153547890 to 127. Once again, the 08153547890 is an example, replace it with the number you want to remove.

Glo also gives you the ability to present someone with a data plan as a gift. To do that, type in *127*USSD number of the plan*08153547890#. You can also send an SMS with the text Gift plan name 08153547890 to 127. After receiving the gift, your friend or loved one will get a customized text with confirmation.
For both of the aforementioned options, you have an alternative method to try. Instead of using the USSD code or sending an SMS, you can go to hsi.glo.com from your phone/tablet/whatever you use and choose the sharing or gifting feature.
And there you go. Now you know how to change your Glo transfer PIN/password, how to use it to transfer credit to other Glo users and how to transfer and gift data. For additional information on Glo, their tariff plans and bonus programmes, visit www.gloworld.com/ng.
READ ALSO: Glo tariff plans and their codes
Source: Legit.ng