How to make soft chin chin
Chin chin is a unique snack. You make the dough (this is pretty simple) and cut it to any desired shape. It can be an awesome meal for holidays, quick funny shapes for family breakfast or anything else. Read on to learn how to make soft chin chin.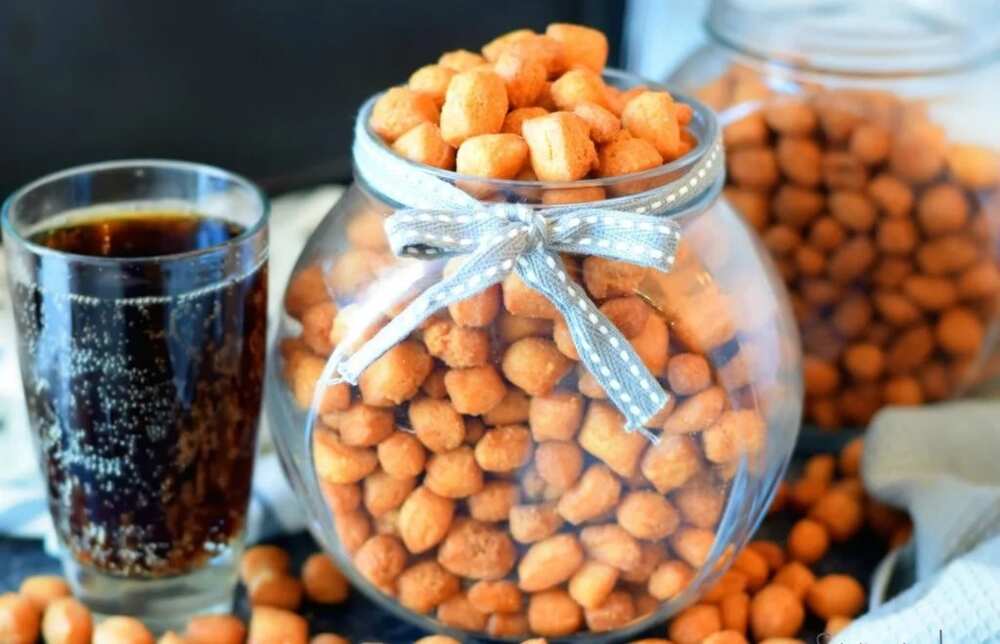 In this article, we have covered the following aspects:
Chin chin recipe
Chin Chin Ingredients and measurements
How to make chin chin soft
Frying in a pan
Cooking in the oven
With our step-by-step guide, you'll easily prepare this interesting snack. Go ahead and try!
1. Chin chin recipe
Right now we would love to tell you some tips on how to prepare the quick chin chin and share secrets how to make them extra soft and appetizing.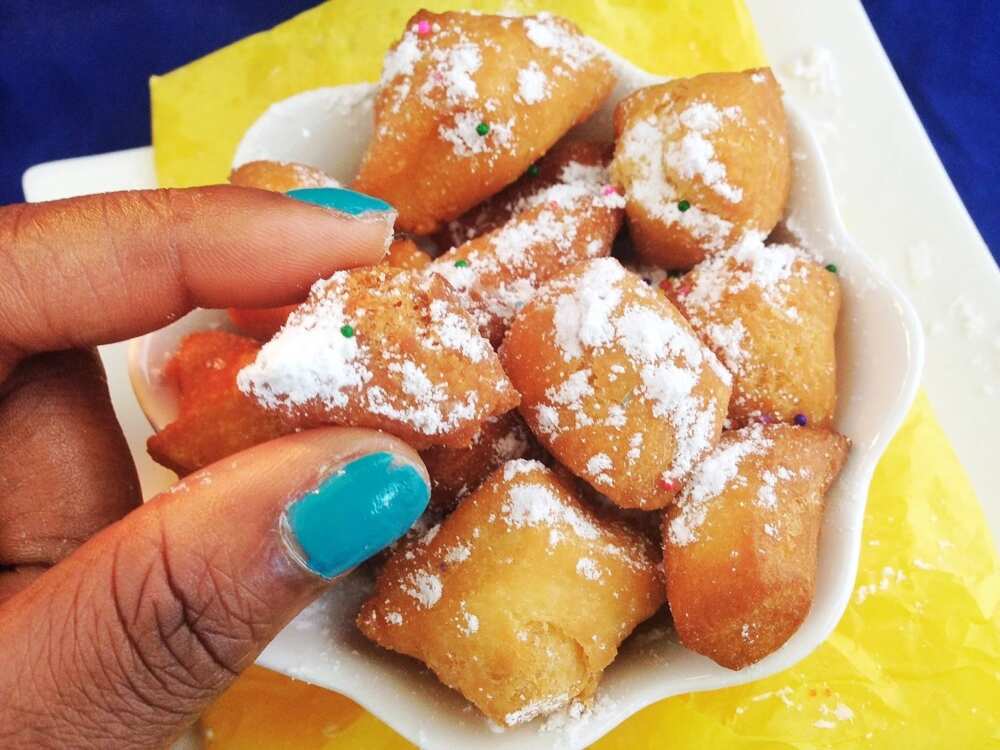 2. Chin Chin Ingredients and measurements
These are just tips for the ingredients you can use for making Nigerian chin chin. Some families love to add some additional flavors to make their snacks unique. You can follow our standard guide and experiment with other products if you wish to.
Ingredients and tools you'll need:
Flour – less than 1 kilogram, about 5 cups
Egg – 2 pieces
Milk – 150 milliliters
Butter – 250 grams
Sugar – 1 cup
Nutmegs – 1 piece
Salt – a pinch
Vanilla (to improve flavor)
Coconut milk – a little bit for taste
Oil – enough to fry the snacks
Rolling pin (optional)
Big bowl
Small bowl
Pan or baking container
You can also replace regular milk with powder if you want to. In this case, you'll need 3 tablespoons of powder plus one glass of water (about 150 milliliters). It is also possible to replace butter with margarine.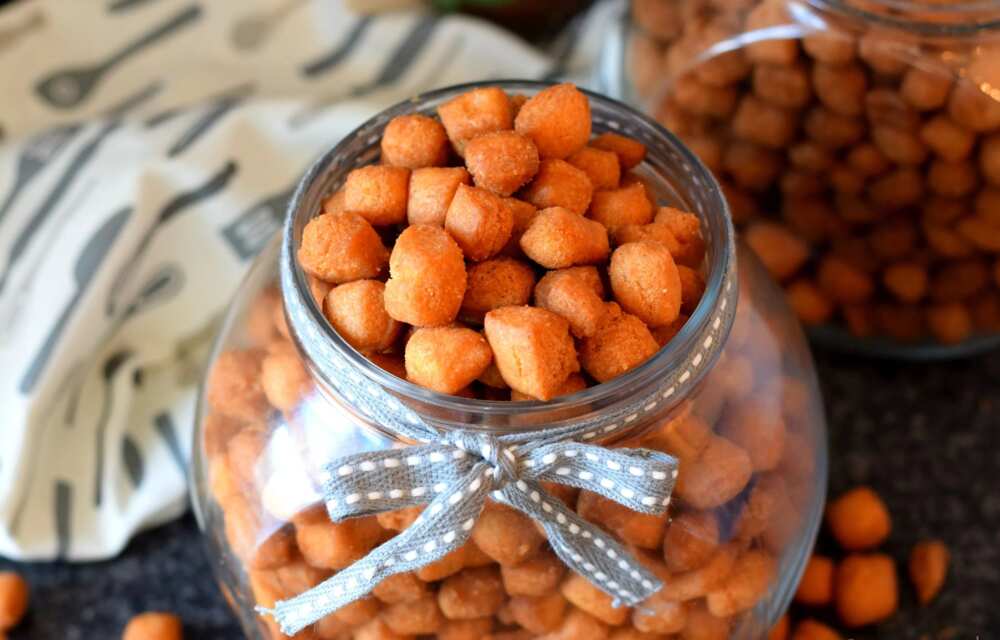 3. How to make chin chin soft
Step 1. Take a big bowl. Add flour, sugar, salt, grated nutmeg (you need to prepare nutmeg beforehand) and milk. Mix all these ingredients together.
Step 2. Now you can add butter to the mixture and keep stirring everything.
Step 3. Take a small bowl. Break the eggs. You have to stir them with a spoon or fork, or just use the whisk for better results.
Step 4. Place vanilla and coconut milk into the bowl with eggs. Mix them.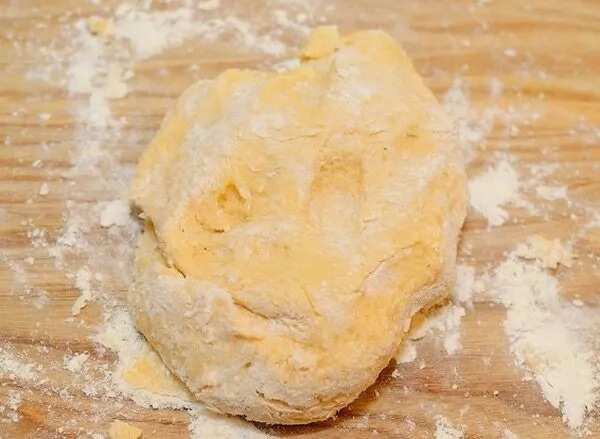 Step 5. Inside the big bowl with flour mixture, you should create a small well (right in the middle of it). Place the egg blend inside this hole and keep mixing all these ingredients to prepare dough for chin chin.
Step 6. Make sure your dough is not a sticky mixture. When you believe it is ready, cover the bowl with a napkin and put into the refrigerator for about 30-50 minutes.
Step 7. On a flat surface, add a bit of flour so that dough does not stick to the surface. Use the rolling pin to form different things from your dough.
READ ALSO: How to make Nigerian buns and puff puff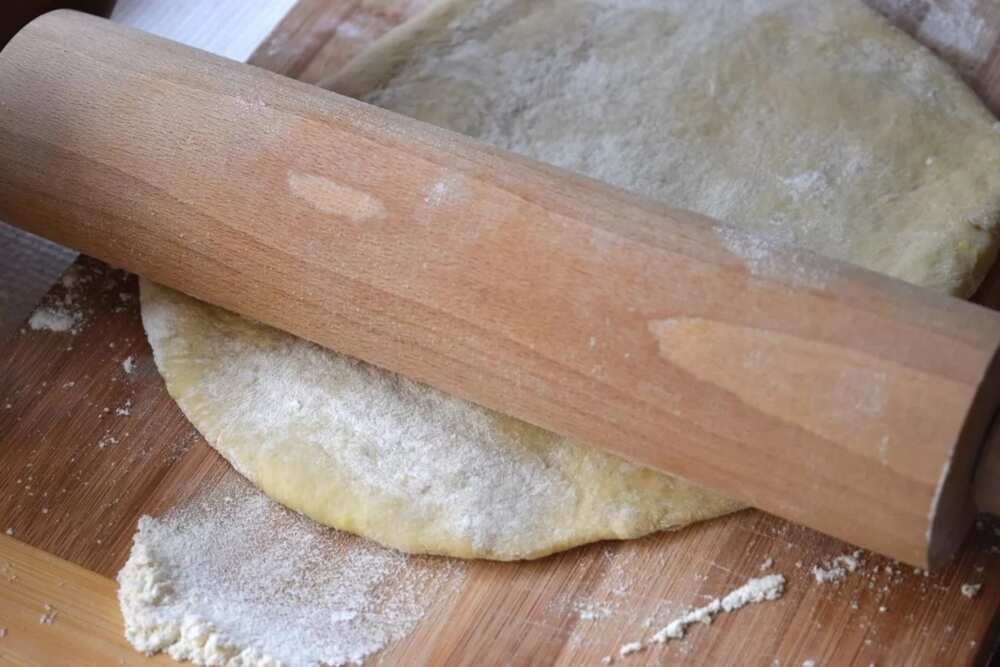 Step 8. Use a knife (or special form) to cut dough into pieces. You can make gingerbread shapes, hearts, stars and so on. Use your imagination and make shapes you like.
4. Frying in a pan
Step 9. Pour oil into the deep pan. Place it on the stove and preheat or skip steps 9-12 and get to step 13 if you want to prepare the snack in the oven.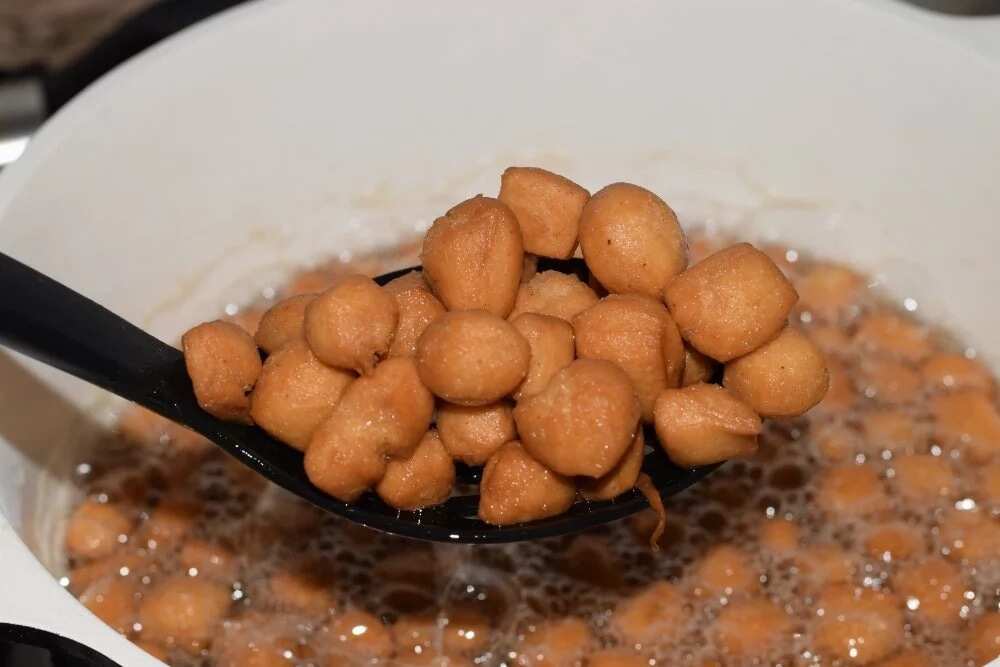 Step 10. When the oil is heated, you need to place dough forms into the oil and fry Nigerian chin chin. It is required to fry your chin chin and wait till it becomes pretty golden brown color. It usually takes 3-5 minutes for the meal to fry. They will be crunchy on the outside and super soft inside.
Step 11. Take out the cooked chin chin and let the extra oil layer go away by putting the meal onto kitchen towels.
Step 12. Let the meal cool down. You are almost ready to eat your delicious chin chin snack.
5. Cooking in the oven
Step 13. Avoid steps 9-12 if you are planning to cook soft chin chin in the oven. Warm your oven to 180-190 Celsius.
Step 14. Use a baking container. You should cover it with foil and put chin chin forms on this container. Place it in the oven.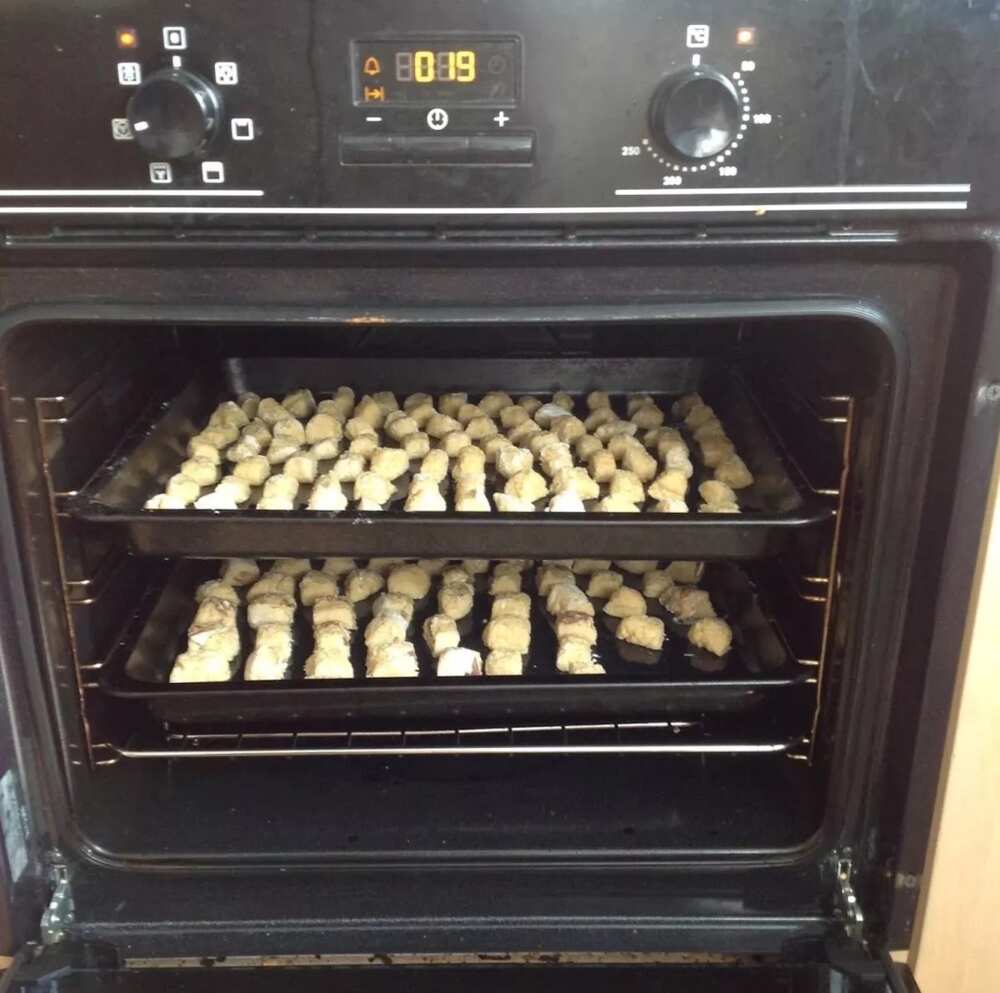 Step 15. Bake the meal for half an hour. You can check on them occasionally to make sure chin chin reaches nice golden brown color.
Step 16. Take the delicious snacks out and let them cool before you eat them for breakfast or dinner.
Do not worry if your snack is not as soft as you wish it to be. You can add more flour and regulate the softness of Nigerian chin chin.
Add syrup, fruits or just eat chin chin with a morning cup of tea, coffee or other drink. Enjoy the soft snack with your family and friends.
READ ALSO: How to make Nigerian buns with yeast?
Source: Legit.ng