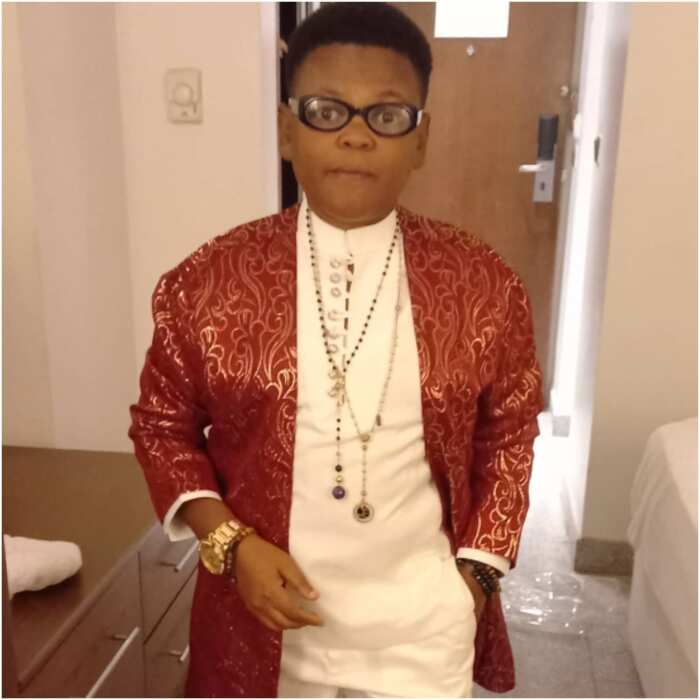 Osita Iheme
Name: Osita Iheme
Birthdate: February 20, 1982
Birthplace: Imo state, Nigeria
Occupation: Nigerian actor, producer, comedian, entrepreneur and author
Career
Osita Iheme is considered one of Nigeria's most famous actors and has received many awards and honours for his contribution to Nollywood. He started his acting career in 1998 but initially featured in minor roles. He rose to fame in 2002 when he starred in the comedy film Aki na Ukwa, playing a mischievous child. Since then, he has starred in over a hundred movies, mostly in comic roles.
He has also evolved from a comedic to a multifaceted established actor, featuring in adventure, drama, fantasy and family. He is also the founder of Inspired Movement Africa, which he established to inspire, motivate and stimulate the minds of young Nigerians and Africans. He is the New Generation Ambassador for Rotary International District 9110, and the book Inspired 101 author.
Personal life
Osita Iheme grew up in Abia state and has an MBA from the Institute of Management and Technology, Enugu. He is the youngest of five children born to Herbert Iheme and Augustina Iheme.
He has a small physique, making him different from other actors in the Nigerian movie industry. Osita Iheme is currently not married and has no children. He has managed to keep his personal and private life away from the public eye. He revealed in 2018 that he had desires and hopes to become a politician in the near future.
Net worth
Osita Iheme's net worth is estimated at $3.5 million.
His acting profession and other commercial endeavours have contributed significantly to his wealth. He also owns a mansion in Owerri, Imo state, Nigeria.
Top 20 best Osita Iheme's movies
Aki na Ukwa (2002) - Pawpaw
Baby Police (2003) - Baby Police
Mr Ibu (2004) - Osita
Daddy Must Obey (2004) - Osita
The Tom & Jerry (2003) - Jerry
Magic Cap (2006) - Osita
Stubborn Flies (2007) - Osita
Brain Box (2008) - Osita
The Catechist (2009) - Osita
The Mirror Boy (2011) - Tijan
Village Boys (2011) - Osita
Kingdom on Earth (2012) - Osita
The Fighter (2013) - Osita
Double Mama (2013) - Arusi/Obama
Colours of Emotion (2015) - Osita
Celebrity Marriage (2017) - Osita
Babysitter (2019) - Babysitter
Welcome to Africa (2020) - Osita
Christmas in Miami (2021) - Osita
Aki and Pawpaw (2021) - Pawpaw