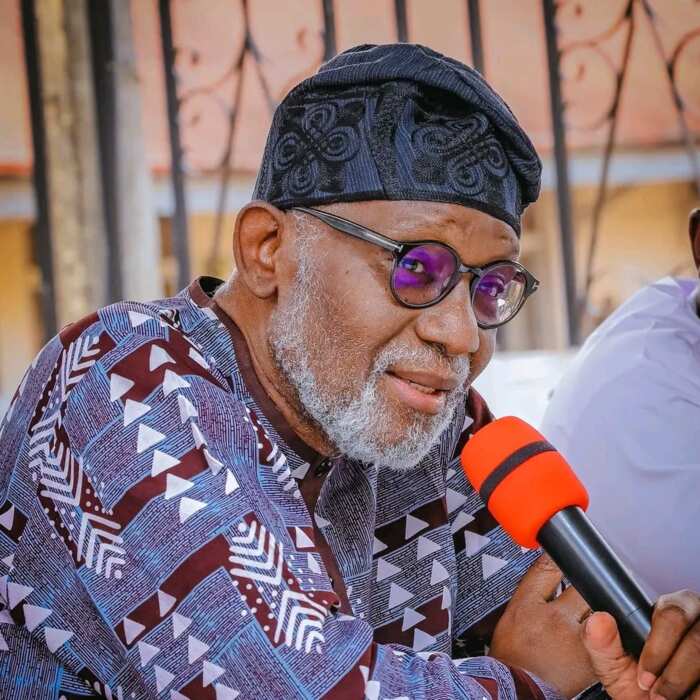 Ondo State
Current governor: Rotimi Akeredolu
Founded: February 3, 1976
Area: 15,500 km²
Capital: Akure
Geopolitical Zone: South West
HDI (2021): 0.610; medium · 16th of 37
ISO 3166 code: NG-ON
Population: 3.4 million
Postal Code: 340001
Slogan: Sunshine State
Ondo State, Nigeria
Ondo State is located in the southwestern region of Nigeria. It was created on February 3rd, 1976, from the former Western State. It is bordered by Ekiti State to the north, Kogi State to the northeast, Edo State to the east, Delta State to the southeast, Ogun State to the southwest, Osun State to the northwest, and the Atlantic Ocean to the south.
Population
According to the 2006 National population census, Ondo State had a population of 3,460,877 people. The state's population figures are expected to be about 5,000,000 in 2022.
Governors
Here is a list of governors of Ondo State, Nigeria:
Wing Commander Ita David Ikpeme: Governor (March 1976 - July 1978)
Navy Captain Sunday Tuoyo: Governor (July 1978 - October 1979)
Chief Michael Adekunle Ajasin: Governor (October 1979 - December 1983) UPN
Commodore Michael Bamidele Otiko: Governor (January 1984 - August 1985)
Navy Captain Olabode George: Governor (August 1985 - December 1987)
Commodore Olabode George: Governor (December 1987 - July 1988)
Colonel Ekundayo Opaleye: Governor (July 1988 - August 1990)
Colonel Mike Torey: Governor (August 1990 - January 1992)
Chief Bamidele Olumilua: Governor (January 1992 - November 1993) SDP
Navy Captain Anthony Onyearugbulem: Administrator (December 1993 - September 1994)
Colonel Ahmed Usman: Administrator (September 1994 - August 1996)
Colonel Moses Fasanya: Administrator (August 1996 - August 1998)
Group Captain Ademola Mudasiru: Administrator (August 1998 - May 1999)
Chief Adebayo Adefarati: Governor (May 1999 - May 2003) AD
Dr Olusegun Agagu: Governor (May 2003 - February 2009) PDP
Dr Olusegun Mimiko: Governor (February 2009 - February 2017) LP/PDP
Rotimi Akeredolu: Governor (February 2017 – present) APC
History
Ondo State was created from the former Western State on February 3, 1976. The state is known for its rich culture and tradition and is home to several historical landmarks, including Idanre Hills and the Owo Museum of Antiquities.
Universities
Ondo State is home to several universities including Adekunle Ajasin University and Ondo State University of Science and Technology.
Postal Code
The postal code for Ondo State is between 340001 and 340282.