"Something Different Is Coming": Sources Reveal Why President Tinubu Is Yet to Appoint Spokesperson
Facts have emerged on why President Bola Ahmed Tinubu is yet to appoint an official spokesperson after assuming office
Sources blamed the delay in appointing a spokesperson on some of President Tinubu's media aides
The sources said some of Tinubu's media aides are yet to agree to the President's move to change the architecture of his media team to reflect innovations
Reasons why President Bola Ahmed Tinubu has not appointed an official spokesperson after assuming office on Monday, May 29, have emerged.
According to The Guardian, the delay is because some of President Tinubu's media aides are yet to agree to his move to change the architecture of his media to reflect innovations.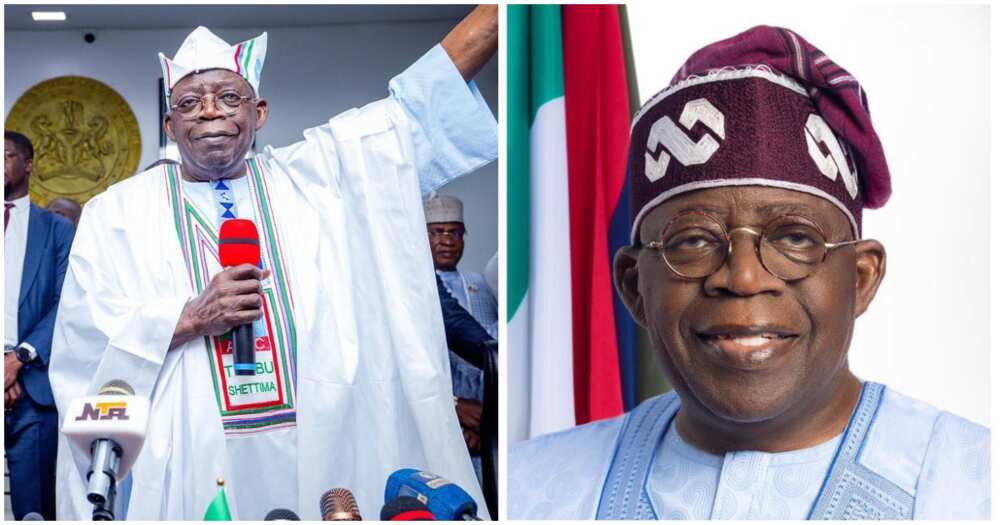 Some of Tinubu's media aides have reservations about the structure and job descriptions of some designations.
The newspaper reported that a new spokesperson, who will "not only be responsible to the President but be a cabinet member that will observe Federal Executive Council (FEC) meetings and also have the power to actively participate in discussions and vote, if need be," has been pencilled down by the President.
The fact that the pencilled-down spokesperson will be a cabinet member means he can't resume his duties until after his name is submitted as part of ministerial nominees to the 10th National Assembly. Recall that the 10th National Assembly will be inaugurated on June 13.
The Guardian reported that a source close to President Tinubu said:
"The government is coming with a lot of innovations. And the media, in the presidency, will be different from what we all knew before. That is why it is taking time to be announced."
The source clarified that there is no vacuum for the position though there is no announced spokesperson because Dele Alake has been acting as media adviser to President Tinubu.
The source said:
"Immediately after the campaign, Alake has been speaking for the President and he will continue to do so. That is why there is no controversy on how to explain government's stand on many issues."
Another source disclosed that the delay in appointing a spokesperson is caused by President Tinubu's media aides want to have access to him without passing through the CoS.
The source said:
"Some of his media aides want to eat their cake and have it. They are manipulating the new architecture, to be relevant in the government, and still have direct assess to the President.
"But one will be on top, while three or four people will be working under him. I don't want to mention names now but Nigerians know those who have been doing the work."
Real reason Tinubu appointed Gbajabiamila, Akume, others, top APC chieftain reveals
A chieftain of the ruling All Progressives Congress (APC) has reacted to the appointment of Speaker Femi Gbajabiamila as President Bola Ahmed Tinubu's Chief of Staff.
Legit.ng reports that Gbajabiamila's appointment was confirmed in a statement signed and released on Friday, June 2nd, by the State House director of information, Abiodun Oladunjoye.
Has President Tinubu appointed Nuhu Ribadu as NSA? Senator Shehu Sani speaks
Former Senator Shehu Sani, who represented Kaduna Central in the 8th Senate, has hinted that President Bola Ahmed Tinubu has appointed Nuhu Ribadu as the new National Security Adviser (NSA).
Legit.ng notes that President Tinubu has not officially announced the appointment of Ridabu as his NSA.
Source: Legit.ng