What do you reply to a girl who suddenly texts after a long time?
Have you ever heard of igniting old flames? That is what a simple text can do. Communication is among the critical factors to a healthy relationship of any kind. There is nothing more refreshing than texting a person and receiving a response from them. However, devastation creeps in when the energy is no longer the same as the other party has refrained from replying to the messages.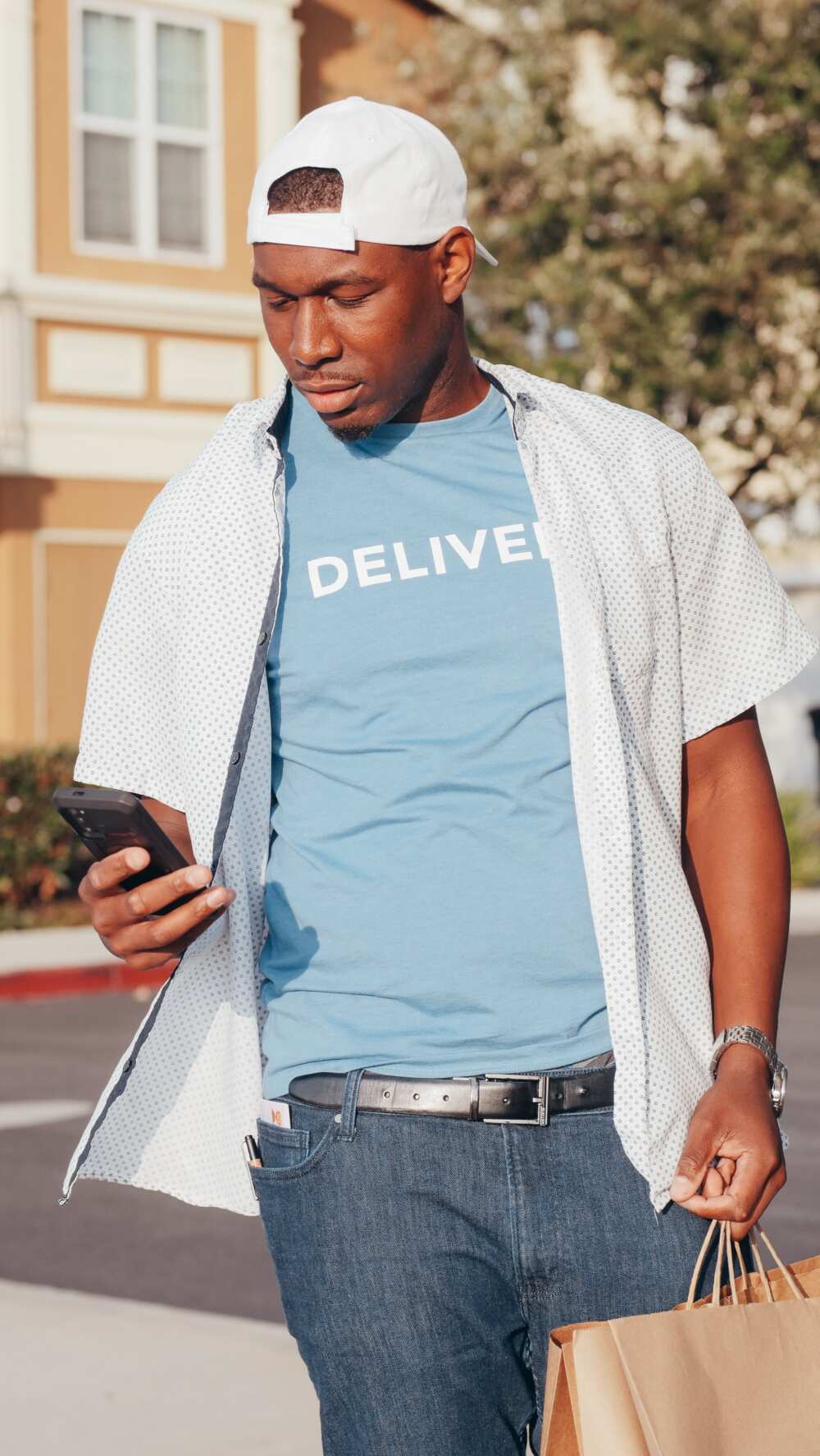 Take, for instance, communication with your beloved girlfriend or crush has ended, and you have constantly tried to reach out, but it has been in vain. Then, suddenly, one morning, a text from her pops up on your screen. What will be your response? Read on and find out how to text a girl after a long time.
How long is too long for a text reply?
While a text conversation can go stale in just a few hours, making someone wait for that long is not fair. However, the appropriate time-lapse depends on a mutual set of emotional expectations.
Having stated that, too long can be two hours, a day, three days, a week, or even months, depending on the mutual connection you both had. The longer you date or build a relationship with someone, the larger the expectations for a quicker reply.
What to do when she texts you after a long time
In this case, a girl you once dated, liked, or had a crush on has stopped responding to your messages, and then suddenly, one morning, a text from her pops up on your screen. Read on and find out more about responding to a text after a long time.
1. Know where she stands
When a lady suddenly texts you, it is essential to know your relationship with her current state. So first, ask yourself who she is to you now. Is she just a friend, or just an acquaintance? Once you interrogate yourself, your answers will determine how you respond to her.
This way, you won't have to cross boundaries that you'll later regret or unnecessarily open up about events in your life even when you don't want to. Moreover, you will be able to cordially yet responsibly text her without being worried about the outcome.
2. Determine how the future will be
If an ex-girlfriend messages you, hoping to rekindle an old flame with her, it is necessary to consider this before starting a conversation with her. This will enable you to understand the type of expectations to have.
Also, if you are not considering a romantic relationship, knowing this before having a conversation with her will gauge your reactions better. Irrespective of why she texted you, you will be one step ahead in knowing precisely what to do and how to act.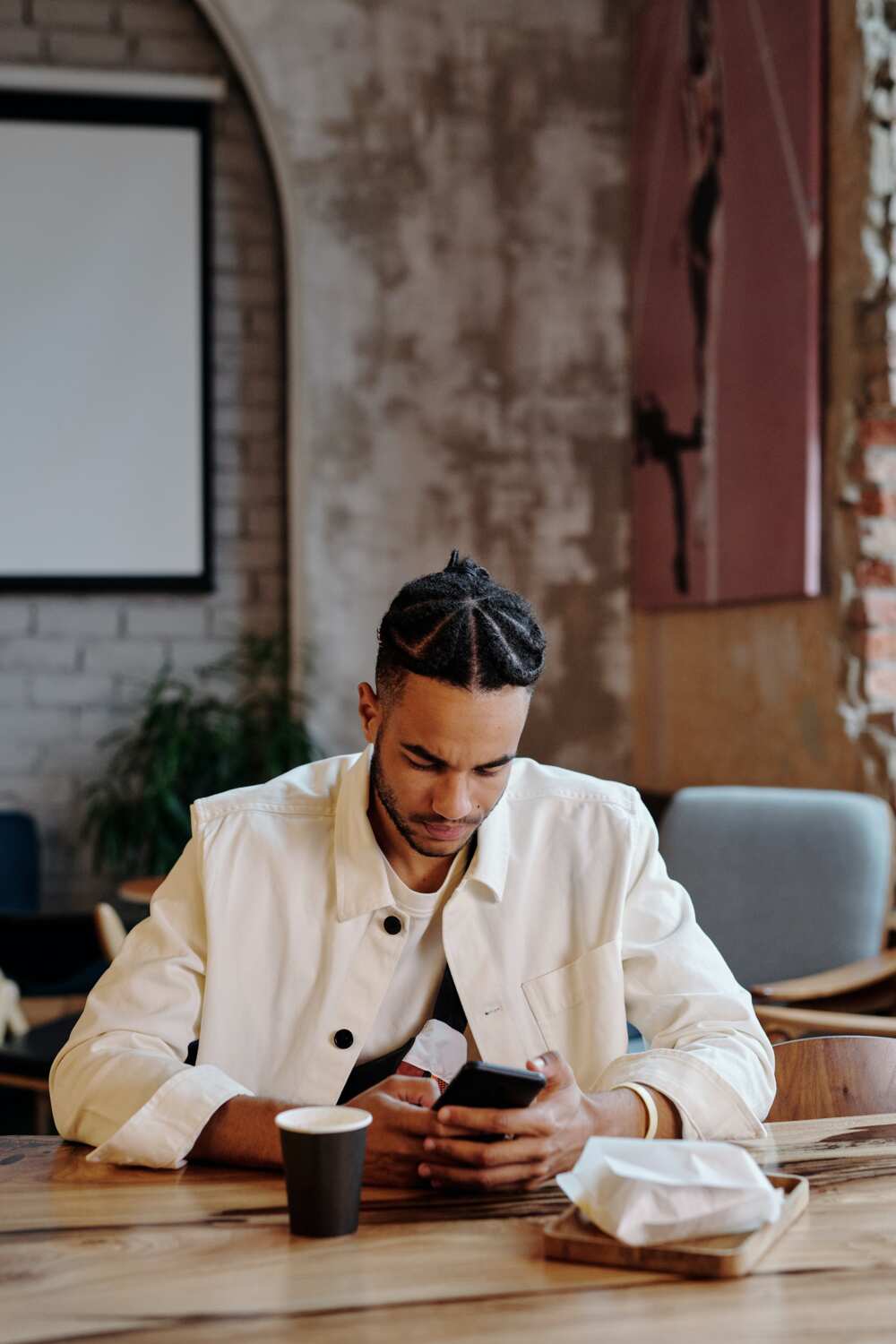 3. Don't overly predict the future yet
When you see that text from her, it is important not to feel so good about yourself just yet. Try as much as possible not to start making assumptions. If, in this case, things ended badly between the both of you, it is simpler to imagine things never going back to how they were initially.
While it is essential to determine how you want to see the future, being overly confident that things will end up according to your expectations might cause you to make mistakes.
4. Please get to know her
The fact that you knew her before she went silent doesn't mean you will know her when she suddenly texts back after a long time. This is because a lot must have happened during that span of no communication.
You shouldn't treat this person the same way you used to because a lot might have changed. Realizing that they might not be the same person you used to know is an extra set of precautions to avoid getting heartbreak.
5. Keep personal details private
While sharing details about your personal life might seem right as you get to know her afresh, you need to understand that this is not a smart move, as it might seem selfish to want to get information from someone without wanting to share many details about yourself.
6. It would be best not to pry
Getting to know a girl that suddenly texted you after a long time is one thing, and prying into her personal life is another thing as well. Snooping around through her old posts and gathering information from your mutual friends will not only cause you to look bad but will also bring up unnecessary hurtful details.
If she hasn't filled you in yet, confirm any inconvenience from her. It is easier that way when you directly hear it from the horse's mouth.
7. Maintain some distance
If you had a close relationship with this lady before the separation, it wouldn't be advisable to get comfortable with her too suddenly if she sends you a text message after a long time. As much you want to know how she has been all that while, it is essential to maintain your distance.
Maintaining your distance will prevent you from quickly being swooned by her presence and possibly losing your guard in the process. Moreover, it will prevent you from making mistakes and saying things you may later regret.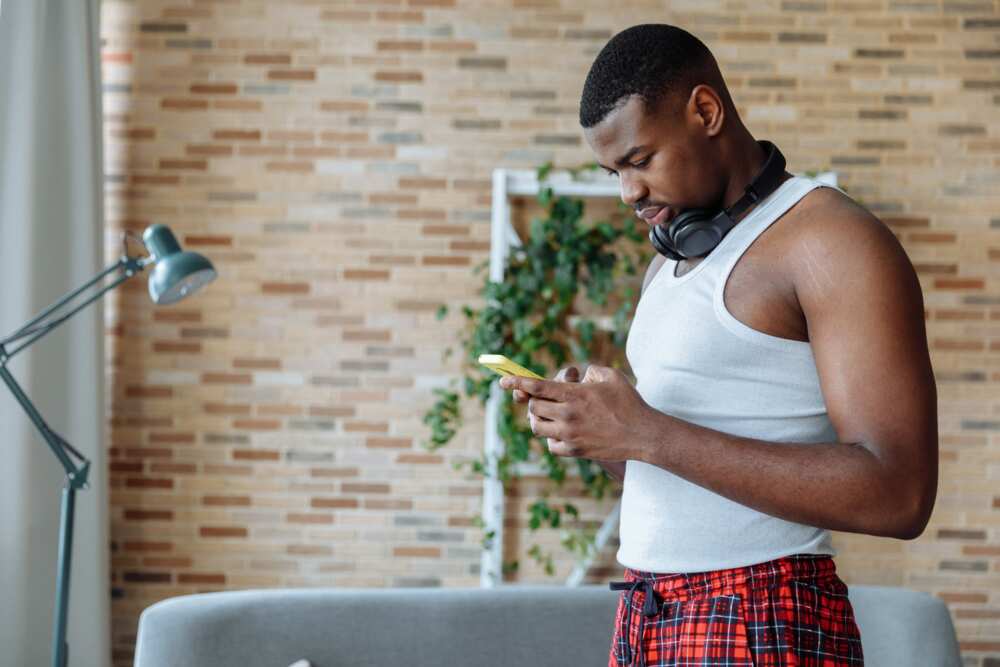 9. Watch your responses
People can interpret messages in multiple ways. Therefore, be keen on the kind of responses you are giving her. Regardless of how filled with excitement, you can be, ensure you don't end up suggesting anything outside your original intentions.
11. Be nice
Even though the girl in question hurt you in the past, acting friendly and being nice is the only way to show that you have emotionally grown since the last time the two of you were together. Handling people with humility and politeness is the only most effortless way to have them open up.
If she gives you any offer and you want to decline it, it is best to do it by being friendly and informative. Sending her unruly messages might cause unnecessary and unavoidable drama. Therefore, sounding and being nice is the only way to send a warm message that you are in for the talk.
12. Try not to bring up the past
Another way to text a girl after a long time is by not using the past against her. Regardless of how painful the past can be, bringing it up will only cause more damage than before, as you will be sending a message that you have not yet moved on from the past.
13. Be a little mysterious
Leaving a lot to the unknown when talking to someone from your past will always put you one step ahead of them. This way, it will make you less vulnerable, resulting in her being interested in you.
You wouldn't find yourself struggling to set up boundaries because of the distance you have created. Moreover, it will also make the lady in question cautious around you as she'll be unsure of what to expect from you.
14. Please don't leave her on 'read'
No matter how bad the situation can be, leaving someone on read till the next day or days later can be considered an insensitive or mean action. It will be best to stay honest about wanting to end a conversation, rather than making her feel unwanted for merely texting you.
If it is that bad and you no longer want anything to do with them, it is best if you confront them about it and cut them off rather than being unruly and rude towards them.
15. Be genuine
Pretending is always so easy, especially when trying to be polite or pleasant. However, it can cause a lot of damage than good. You have to understand that being honest about how you feel towards her is the only way you will have a calm conversation with her.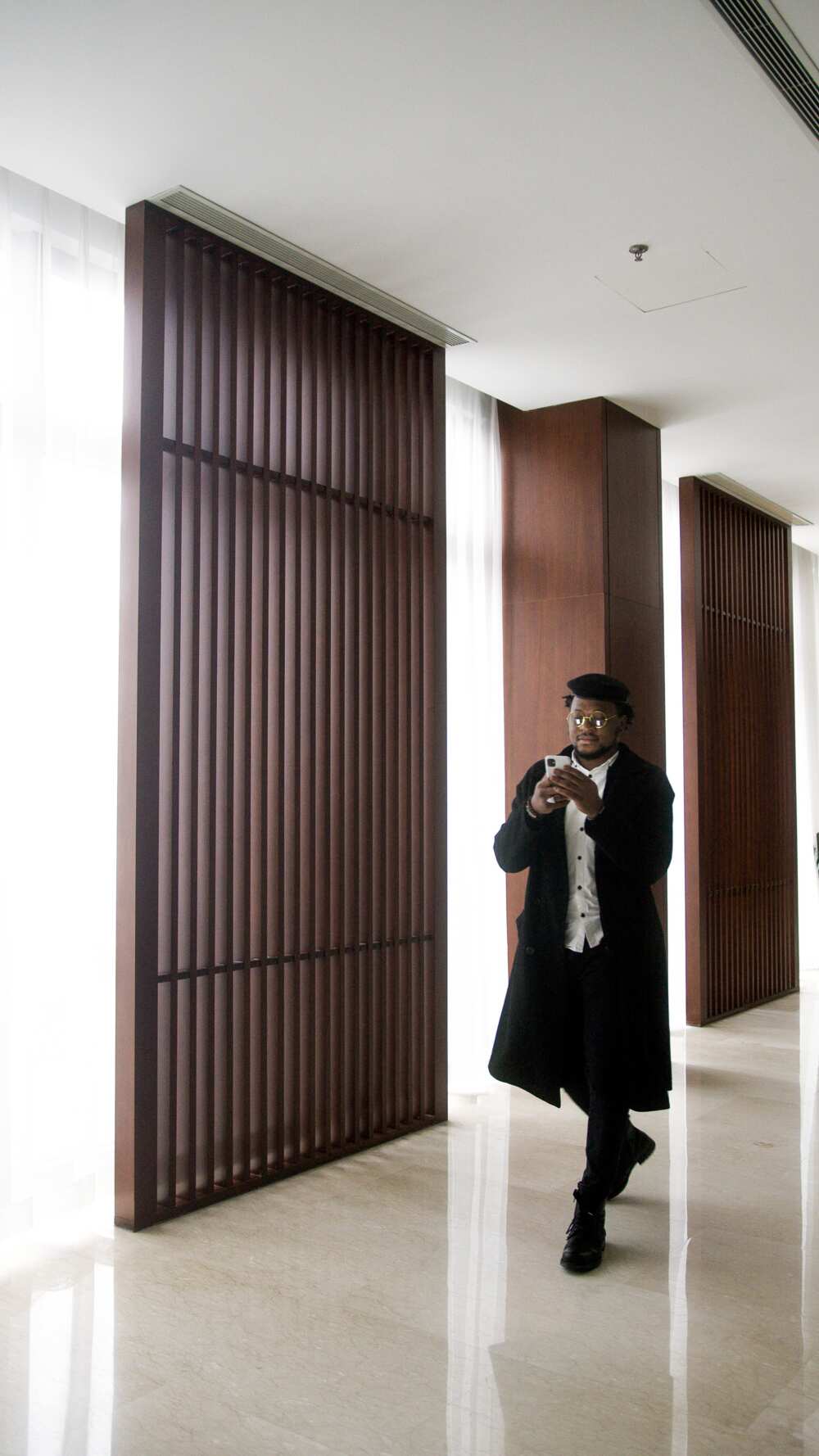 If you pretend to like something that you don't, you might pass across the wrong message, thus prolonging the uncomfortable situation. On the contrary, let her know how you feel and act accordingly.
16. Don't rush things
No matter how good things seem to be working out, rushing, things will only ruin the initial intentions. It is important to take baby steps as the both of you are whole new people who need to know each other once again.
Text messages you can respond with after a long time
How have you been?
Did I do something wrong?
I would appreciate it if we have this conversation face to face
Is everything okay?
It is always essential to understand that handling a lady who suddenly texts after a long time might take an extra step. Therefore, try to be nice and patient with her as much as possible. We hope the above points will help you figure out what to reply to a girl who suddenly texts after a long time.
READ ALSO: How do I write a text message to my boss making him feel special?
Legit.ng has recently published an article about a text message to my boss making him feel special? Unfortunately, obtaining the appreciation of one's boss appears to be a difficult task that not everyone can complete.
Therefore, we have discussed the guides and steps you can follow to develop the right text message just for your boss.
Source: Legit.ng