Who is Jackie Chan's wife? Joan Lin bio and facts
Celebrity marriages are one of the most exciting things amongst fans. It is exhilarating to see one's favourite actor marrying one's favourite actress. One of the most loved celebrity couples is Joan Lin and Chan Kong-sang. Who are these? Well, these are two iconic people in the film industry.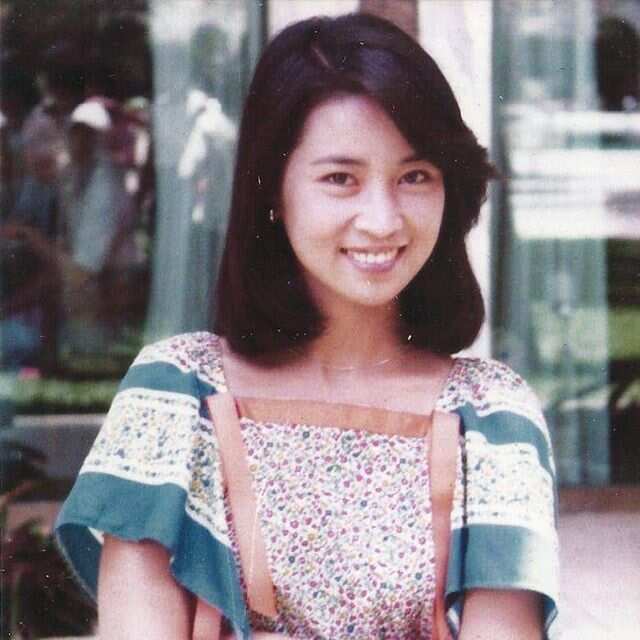 Read more of this article to identify the bio of Joan Lin, her children, and most exciting, her relationship with the legendary actor Jackie Chan.
Joan Lin profile summary
Full name: Joan Lin Feng-jiao
Date of birth: the 30th of June 1953
Birth Town: Taipei, Taiwan
Age: 65 years
Profession: Retired Actress
Nationality: Taiwan
Spouse: Chan Kong-sang (Jackie Chan)
Child: Jaycee Chan
Joan Lin bio
Although most people may know Lin as the wife of the famous martial artist and actor Jackie Chan, Joan has more to offer than the title of Mrs. Chan. Joan was born in Taipei, Taiwan, on the 30th of June 1953. Her birth name was Joan Lin Feng-jiao. She was the second child in the family consisting of five children. Most people have the notion that since Lin is married to one of the most prominent actors in the world, she was born with a silver spoon in her mouth.
However, this was not the case. Feng-jiao had to drop out of school when she was at the age of twelve. The primary reason for her dropping out was due to her family's poverty. After dropping out of school, Lin was adamant about being a successful actress in Taiwan. In 1972, when the Taiwanese beauty was nineteen years of age, she starred in her first film which was The Hero of Chiu Chow.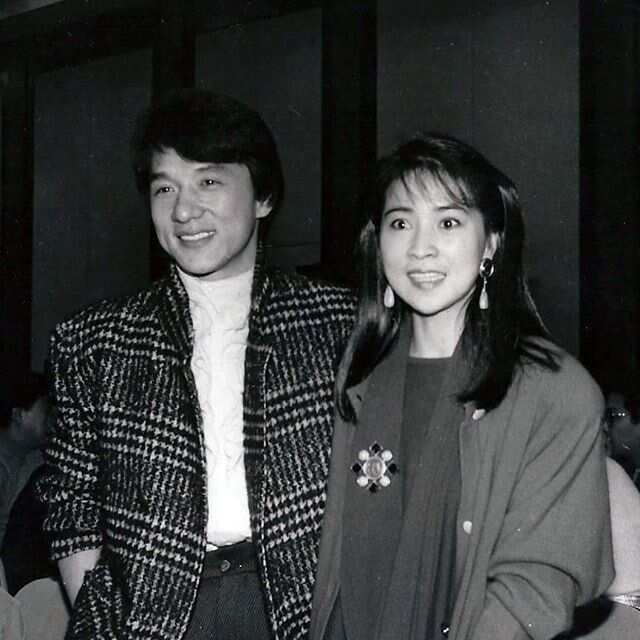 The Hero of Chiu Chow was a Kung fu film which was also known as Hero of Waterfront. Over time, Feng-jiao made appearances in so many movies. Most of her films are based on the novels of Chiung Yao. Back in the 1970s, Joan together with Charlie Chin, Chin Han, and Brigitte Lin were the most prominent names to reckon with in the Taiwanese and Hong Kong cinema industries. Given the popularity of these talented actors and actresses, they were dubbed by the media as the "Two Chins, Two Lins."
READ ALSO: How much is Mariah Carey worth? Singer's age, height, parents, boyfriend, children
The "Two Chins and Two Lins" have appearances in several box-office hits, multiple of which were the adaptations of Chiung Yao's novels. In her 10-year acting career, Feng-jiao has made appearances in more than seventy films. Due to her outstanding roles and amazing skills in her acting career, this Taiwanese actress was nominated in 1978 for the Best Leading Actress the 15th Golden Horse Awards for her performance in He Never Gives up.
Although she did not win, she got a nomination for the 16th Golden Horse Awards as the Best Leading Actress in The Story of a Small Town. During this Horse Awards, she won. It is evident that before retiring from acting, Joan was one of the Taiwanese actresses that were making huge moves in the Taiwan and Hong Kong acting industries.
Jackie Chan
One of the most respected Hong Kong martial artist, actor, producer, film director, singer, and stunt man in the world is Chan Kong-sang. By the mention of this name, it might not ring a bell who Chan Kong-sang is. It is no surprise that people may tend to google who Chan Kong-sang is since most people know him by his professional name Jackie Chan. Jackie is famous to all age-groups since he has made appearances in films that cater to all age groups.
Perhaps one of the distinct characters that make him stand out from the rest of the actors in Hollywood, and everywhere else is his acrobatic fighting style. His fighting style is unique since it utilizes improvised weapons and innovative stunts. Even more impressive is the fact that Chan has comic timing that leaves fans yearning for more of his films. Kong-sang has been acting since the 1960s.
With decades of years of experience in the cinematic world, it comes as no surprise that this talented actor and martial artist has made appearances in over one hundred and fifty films. He is more than a household name and proven he is a brand and an onscreen persona to reckon with in the acting industry. To mention but a few, some of his iconic films over time are Rush Hour, the Police Story, Drunken Master, Supercop, Project A, Mr. Nice Guy, Rumble in the Bronx, The Forbidden Kingdom, and many more.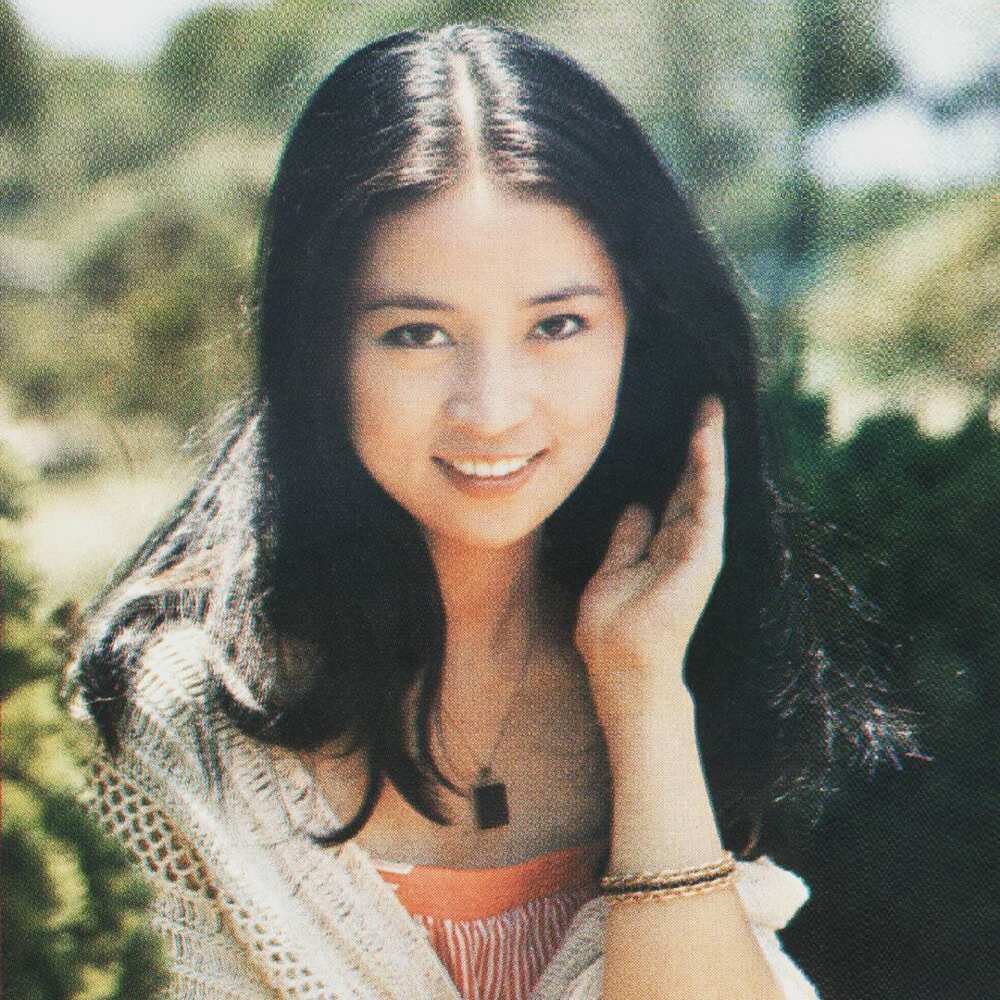 Although fans may know the professional life of Chan Kong-sang, only a few can identify his personal life. It leaves fans speculating who Jackie Chan wife is and what she does for a living.
Who is Jackie Chan's wife?
Jackie Chan wife name is Joan Lin Feng-jiao. The two met in January 1981. Although the two are famous faces on the television, they did a low key wedding in Los Angeles in 1982. Lin and Chan have only one child by the name Jaycee Chan. Jaycee was born the day after Feng-jiao and Jackie got married. Jackie Chan wife Joan Lin has retired from the film industry since then.
Jackie Chan Joan Lin cheating scandal
Shortly after the marriage of Lin and Jackie, the actor was reported to have an extra-marital affair with Elaine Ng Yi-Lei. It was a massive scandal that was making the headlines of most media channels since Jackie and Feng-jiao were celebrities. The extra-marital relationship of Kong-sand and Elaine Ng led to the birth of an illegitimate daughter by the name Etta Ng Chok Lam on the 18th of January 1999.
When Jackie was asked about the affair, he was very regretful and noted out that he committed a crime that most men in the world commit. Kong-sang gave Elaine 70,000 HK dollars each month for her living expense and 600,000 HK dollars after she relocated to Shanghai. However, the lawyer of Elaine confirmed the transactions came to a halt after the move.
Jackie Chan wife pictures
If you have never watched any film by this Taiwanese actress and have no idea how she looks like, then you can take a look at some of her pictures. One thing you will note is that she ages like fine wine. Joan has beautiful brown eyes that will leave you blushing.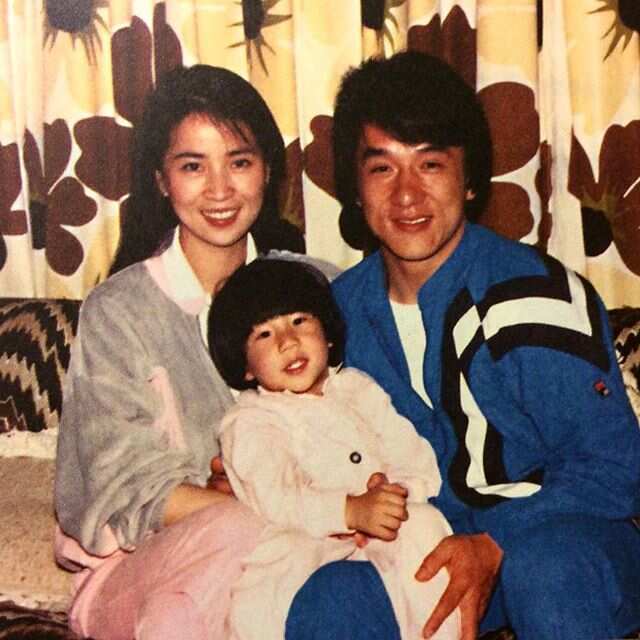 In addition to that, she has long black hair that tends to leave most ladies jealous. She is a true reflection of beauty and brains in the film industry.
Jackie Chan Spouse age
The Taiwanese actress was born on the 30th of June 1953 in Taipei, Taiwan. Joan Lin age as of June in 2019 will be 66 years.
If you have watched films such as He Never Gives Up and The Story of a Small Town, then I am sure you have seen the gorgeous Joan Lin. Her appearances in this movie will tell you why she won the Best Leading Actress Award in the 16th Golden Horse Awards. Lin has a successful ten-year acting career through which she has managed to release some of the most exciting films. Due to this, it is right to stay Feng-jiao was a prominent actress in the early '90s. With such a track, we can confidently say that she would be a huge threat today if she never quit acting.
READ ALSO: Star Trek Voyager actress Jennifer Lien now: age, net worth, arrest
Source: Legit.ng