Ibrahim Chatta's biography and personal life
Ibrahim Chatta is a well-known Nigerian actor in Yoruba films. He also sings, write songs. He is a film producer and director. Not so much is known about his personal life, but we will give you some juicy details. Keep reading to learn more about biography of Ibrahim Chatta.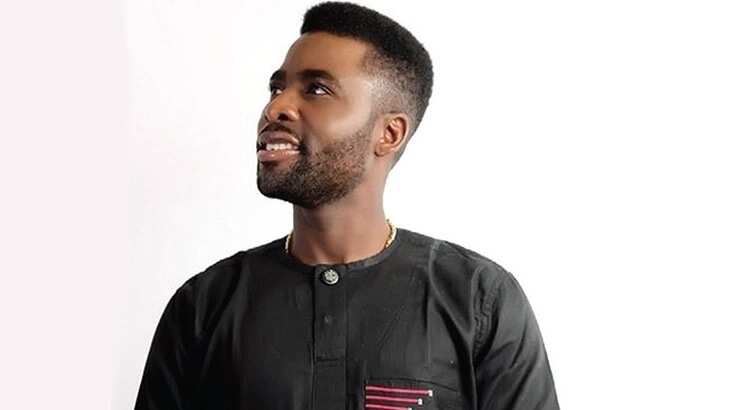 Yoruba actor Ibrahim Chatta's biography
Ibrahim Chatta was born on October 13, 1970. As you have already understood Ibrahim Chatta age is 47 years. His full name is Abiodun Ibrahim Chatta. What about his state of origin? Ibrahim Chatta state of origin is Kwara. He grew up in a large family of 14 children and the mother originates from Modakeke in Osun state.
Ibrahim Chatta's educational background
Ibrahim Chatta reportedly does not have a secondary or higher education but became a successful Nollywood actor. The lack of education Ibrahim commented, "Everything happened because of the pressure of peers. I was young, I was attracted to everything new, and I could not put my mind that education is so important. Since I was a child, I wanted to become an actor, but I had no idea that it would take so much. As a result, I left school in the third grade." He had never studied at university but had learned a lot on his own.
READ ALSO: 10 most handsome Nigerian actors
Ibrahim Chatta's movies
Before Ibrahim obtained recognition and fame, he worked as a bus conductor to survive somehow. The attractive actor came into the spotlight after his role in the film "Aiyekooto", and since then, he has acted in many Nollywood movies.
These are some of the Nollywood films he has acted in:
Leyin Igbeyawo
Irawo Oke
Akisa
Aiye Dudu
Odun baku
Omin
Awure Eni
Amongst Others
Ibrahim has won many Awards among the awards are, Best Actor in a Supporting Role in 2012, Best of Nollywood Awards for his role in the movie, Aiyekooto and City People Entertainment Awards 2016 Nomination for the best Actor of the year.
READ ALSO: Eddie Murphy's 9 children
Ibrahim Chatta's marriage story
Ibrahim Chatta full biography wouldn't be full if we didn't mention the private life of the actor. His first marriage was to Olayinka Solomon, but unfortunately, the couple broken up.
Very soon Chatta found solace in the arms of the daughter of former Governor of Kwara state, Shaaba Lafiaji, Salamatu Mohammed Lafiaji. They met in 2007 and had a traditional wedding on December 30, 2012. Very quickly news began to appear that the couple had problems. The reports alleged that when the mother of the wife visited the house in which the family lived, she was shocked and upset by the living conditions of her daughter, because it did not correspond to the rich upbringing, to which she was accustomed.
The couple soon broke up with a scandal. The woman said that Ibrahim beat her."We met on the set of Kunle Afod's movie titled Tiwonsikanga in 2007. We started living together from 2008 and he was my first love. I have never dated any other guy in my life; he deflowed me and that was why I submitted myself to him. He was a womanizer, a gold digger who collected all the money in my account before I realised what was going on. Upon sensing that I was broke, he began misbehaving and bringing women into our house." She said in an interview.
Also, the ex-wife of the actor said that the constant beatings resulted in a miscarriage. However, Ibrahim denied everything and said that he did not hit women and honestly admitted that he raised his hand to his wife only once when she slapped him.
READ ALSO: Adeniyi Johnson biography and his wife: have they parted?
In 2016, Ibrahim tied his fate to Lizzie Berry. This is the third marriage of the actor, and it was shrouded in mystery because the information was leaked a week before the wedding. The wedding, as it became known, was caused by Lizzie's pregnancy. Then she was in the first trimester of pregnancy. The actor refused to comment on the details of his marriage. However, we hope that now he is happy in his third marriage and enjoys being a daddy.
READ ALSO: Actor Ibrahim Chatta and wife Lizzy welcome baby boy
Source: Legit.ng