What to talk about with a girl on first date
Very often the first date is full of absurd moments, restraint and stress. A man tries to prove himself better than he is and this is where many fatal mistakes are made. If you don't know how to prepare for a first date with a girl you like, we advise you to take a look at the cool guide we have created for you. Keep reading to find out how and what to talk about with a girl on first date.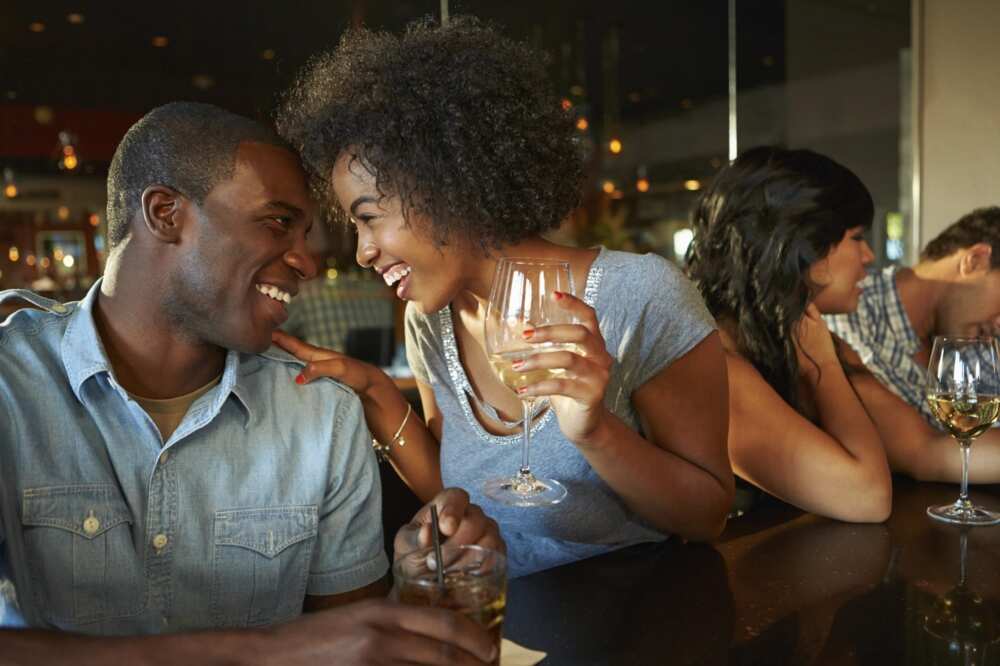 The most important thing is to start a conversation and this initiative should come from a man, since the girl can also be shy, being nervous about how she looks, whether she has a good manicure and beautiful enough accessories, whether she has overdone her makeup and whether you like her whole look.
How to prepare for a first date:
You need to find a place comfortable for both of you. You can choose a cozy cafe or park for a walk, where no one can interfere in your conversation.
Come on time, even a little earlier, so as not to make the lady wait. It is hardly possible to impress the girl you like, being late to your fist date.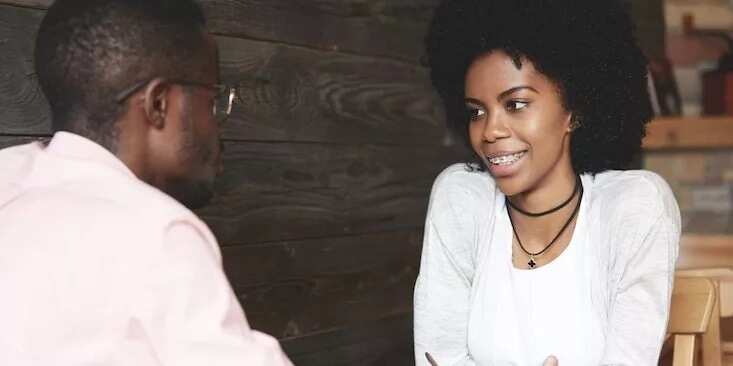 10 tips on how to keep a conversation going with a girl on the first date:
Be original. Many guys make the same mistakes during a date. Do not choose too boring topics.
Be emotional. Things to talk about with a girl matter, of course, but the way you talk to a lady is no less critical. Women are emotional and they expect positive emotions from men on dates.
Be intelligent. Your speech must be literate. To make a good impression do not use junk words, slang, and even do not think about swear words. Your task is to make a good impression, so your words must be clear, literate and intelligent.
Talk about her and yourself. At the very beginning of the conversation, tell the girl a little about yourself and then ask questions about her. Show your interest and show the girl that you are interested in what she has to say. It is important not to allow long silent pauses, they usually cause a great embarrassment.
Ask the right questions. The correct question involves a detailed answer. Avoid questions that can be answered with just "yes" or "no". Think in advance about what you could ask her to get a full response. Yes-no questions and answers can lead to nowhere, and a lady can become bored very soon. Detailed answers, on the contrary, will help you to learn more about the girl.
Prepare in advance. You cannot predict the outcome of the date for sure. You can even make a list of questions to ask and topics to discuss. Think about a couple of funny and interesting stories that you can tell her.
Use your imagination. To add spice to your conversation ask "if" questions. For example, "If tomorrow was the last day of her life, what would she do?", "If she became a man for one day, what would it be?", "If she was born as a man, what would her life look like?" This way, you will show yourself as a very interesting person and also see how creative and smart she is. But do not do overdo it it, you will seem weird.
Look into her eyes. Even if you are shy try to make eye contacts. Eye contact very often opens all doors.
Listen to her. Again show you are interested in her and what she is talking about. Listen carefully not to miss something important. Ask clarifying questions and react emotionally. It is important for a girl that her story has a proper response and reaction. Do not dig in the phone and do not get distracted by extraneous things when she speaks.
Be as natural as possible. If you have thought out in advance what to say, give it so that it looks natural. Do not speak like a robot or a child that has learned a poem by hand and now is trying to get good marks from a teacher.
READ ALSO: What attracts women to men?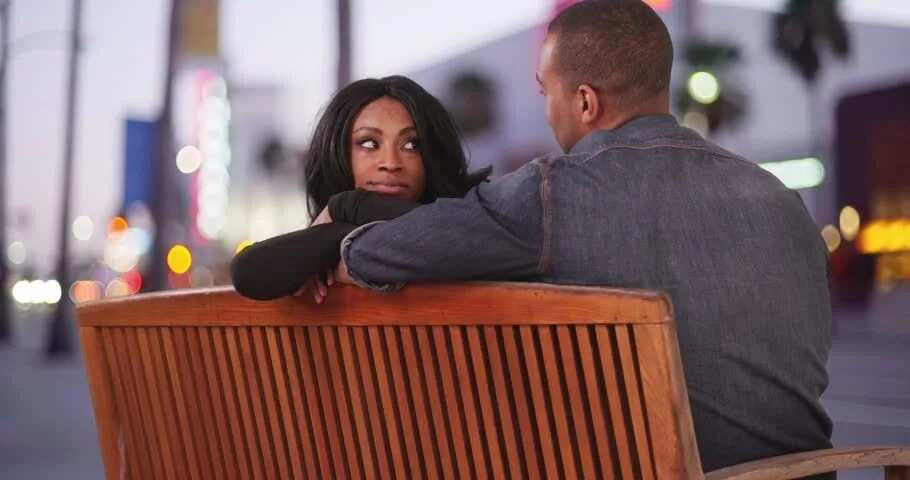 What to talk about with a girl on first date
Well, the main thing is to pick up themes for talking with a girl on the first date. In a dialogue between people who know little about each other, one way or another there will be pauses. In order not to drag uncomfortable silence for a long time, you need to prepare a small list of questions that can be discussed with your companion. However, do not interview her according to this list. It is important to show your own interest, do not be afraid to show emotions.
READ ALSO: How to toast a lady and win her love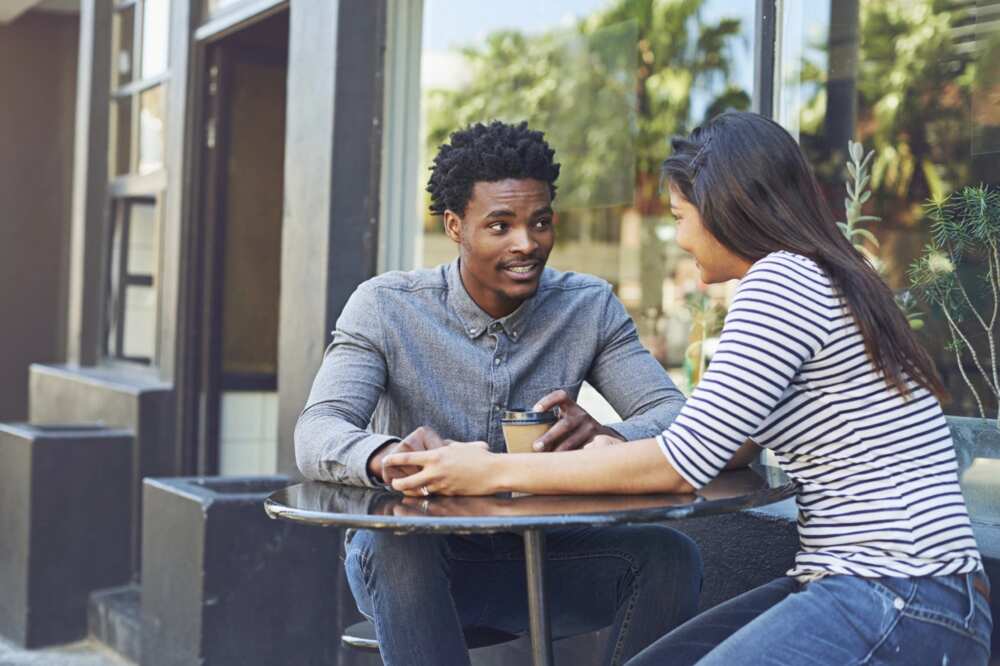 Topics to discuss with a girl
When you have started your conversation, asked the questions about the girl that interested you and answered her question, what goes next? Taking into account the top number one on our list of 10 top tips for the conversation with the girl you like at the first date, we have created for you a list of topics that could be discussed with a person you like.
Hobbies, interests
This, perhaps, is the universal topic for conversation. You can ask what the girl is fond of in her free time, how she prefers to spend her leisure time. It is important to find common topics and questions, this will bring you a little closer and relieve tension, and will also allow you to learn more about each other.
Excellent topics for first dates:
favorite music
music and stars
sport
books
Traveling and trips
Many people like to discuss such a topic as traveling and have long and exciting conversations. You can discuss impressions from other cities and countries and even hint at the possibility of the future joint trip. You can talk about the interesting places you have visited and where you would like to go.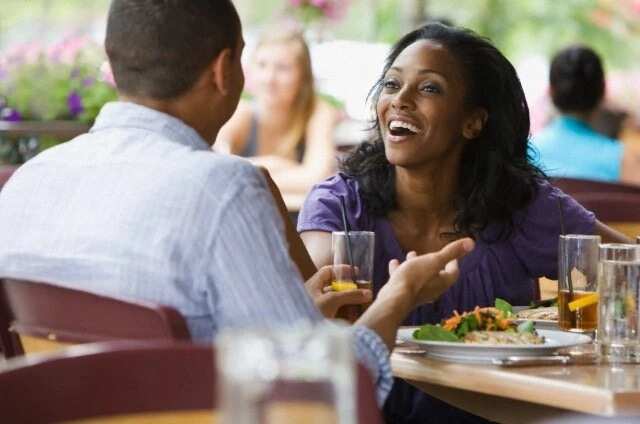 Favorite food
You can ask what kind of cuisine the lady prefers, what drinks and dishes. You can hint that this info will help you when you will plan your second date. Look at her reaction, and you will know if she is happy with the thought to meet you again.
If you like cooking, do not hesitate to tell the lady about it - for a woman, a man who knows how to cook well, looks even more interesting and courageous.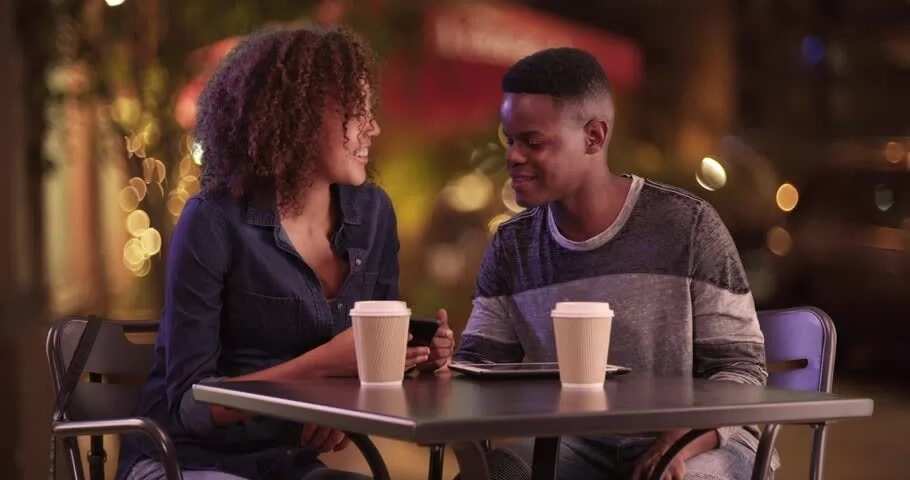 Topics to omit during the first date
There are also topics that should not be touched on the first date. Even with the mutual interest, these topics can spoil the whole impression discourage the girl to communicate with you further:
Try to avoid the topic of religion for the first time, this is a personal and serious worldview question.
Do not ask about her past relationship and do not tell about your previous girlfriends.
Do not boast of your earnings and do not complain that you do not earn enough.
Do not talk about your personal problems.
Do not discuss your relatives or friends.
Omit political discussions., it can lead to unnecessary arguments.
READ ALSO: How to toast a girl on phone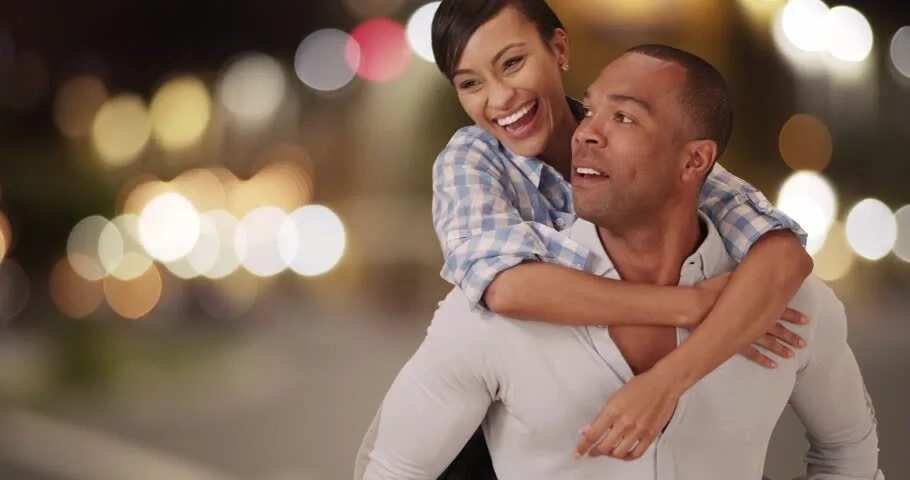 Follow these simple recommendations, and you will easily make the girl like you. The main thing is to let her feel your interest, care; show your best qualities and be sincere. We wish you luck on your first date!
READ ALSO: Qualities of a real man that melt women's hearts
Source: Legit.ng