What to wear to a concert: 20+ outfit ideas for live music lovers
Since the late 50s, music concerts have always been a soul-shaking and mesmerizing night for music lovers. If you are wondering what to wear to a concert, this post consists of some cool concert outfit ideas that will make you look confident, casual and chic at the concert.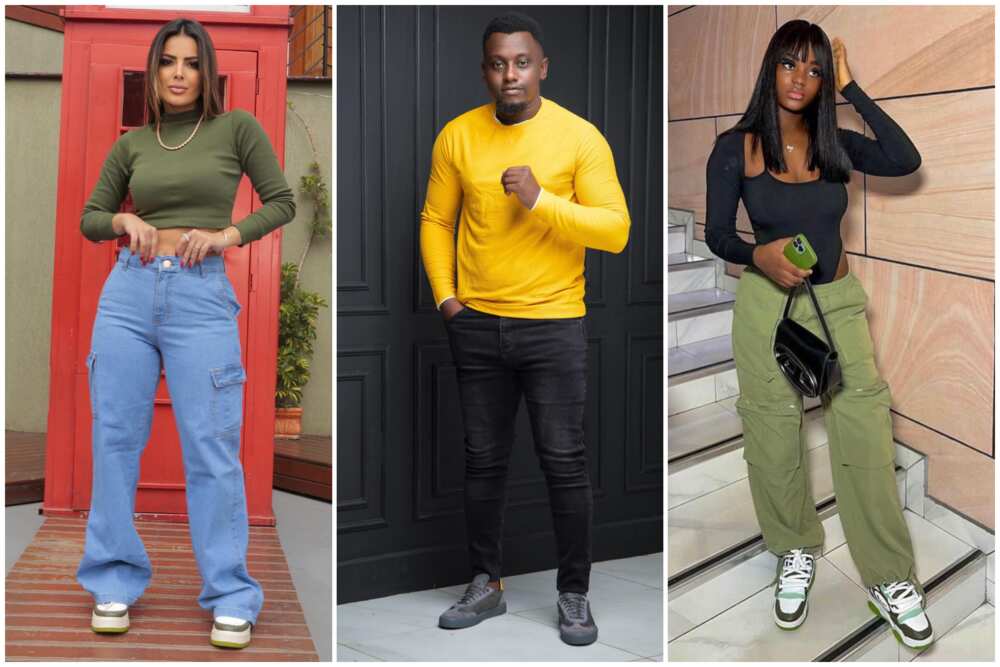 Attending a concert is an exciting experience, but finding the perfect outfit can be daunting. You'll have to determine the vibe of the venue and the artist while staying comfortable and prepared for weather changes. Here are some concert outfits that will make you stand out at your next concert.
Concert outfit ideas
Concerts are so fun, and they are even better when you are wearing a great outfit. You can focus on the music and the experience instead of worrying about what you're wearing. Below are a few suggestions on how to up your fashion game for a variety of concert events.
Concert outfit ideas for women
Whether you are looking for music festival outfits or a country concert outfit, here are concert-worthy outfits for women you would probably like to try.
1. Jeans and floral shirt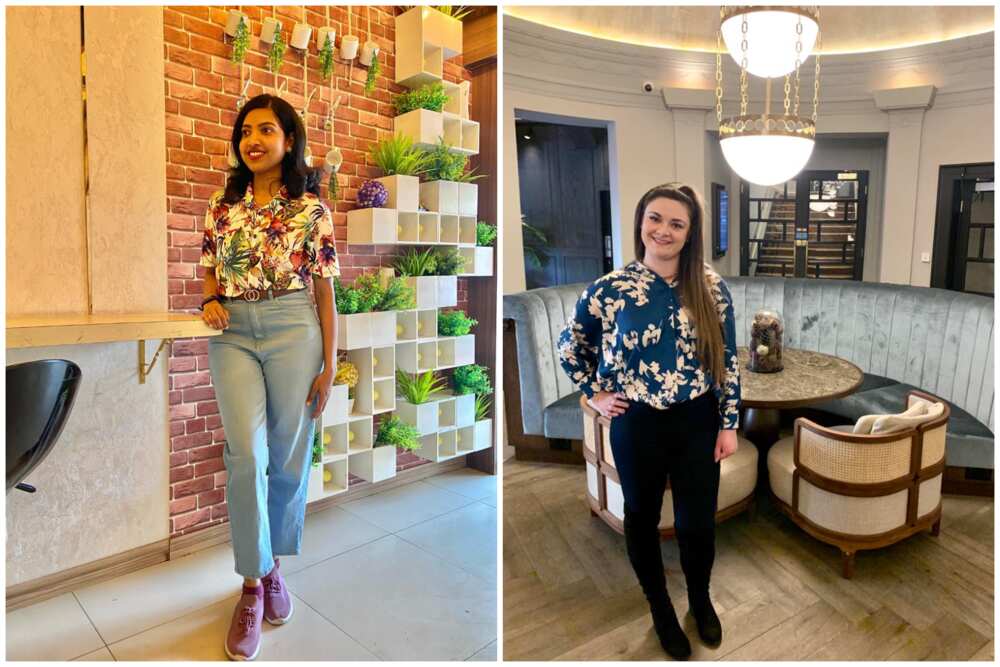 A pair of jeans paired with a floral shirt never fails to wow. Wear your favourite sunglasses and finish the look with a beautiful pair of sneakers.
2. Off-shoulder top and high-waisted shorts
Choose an off-shoulder top and high-waisted shorts for a more fun style. To stand out in a crowd, choose bright colours or fun prints. Finish the ensemble with platform sneakers or clunky heels. You can also accessorize the outfit with a pair of eye-catching sunglasses or a beautiful backpack.
3. Overalls and a crop top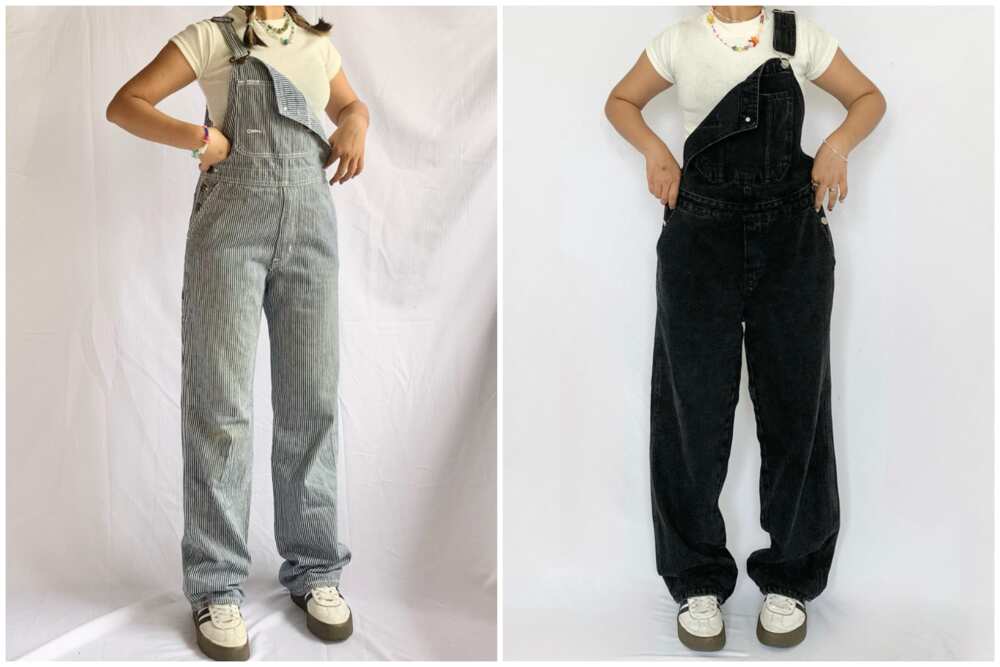 Overalls are comfy and chic and require little-to-no effort. Overalls add a fun and youthful element to your outfit, while a crop top adds a touch of femininity and shows off your personal style. You can choose from various styles of overalls, such as denim or linen, and pair them with a cute and comfortable top.
4. Leather pants, plain top and boots
Leather pants go well with a plain top in the same or contrasting colour, and a pair of black leather boots. Try to have a balanced look with minimal makeup, and adorn some accessories such as sunnies, hoop earrings, and statement rings.
5. Floral dress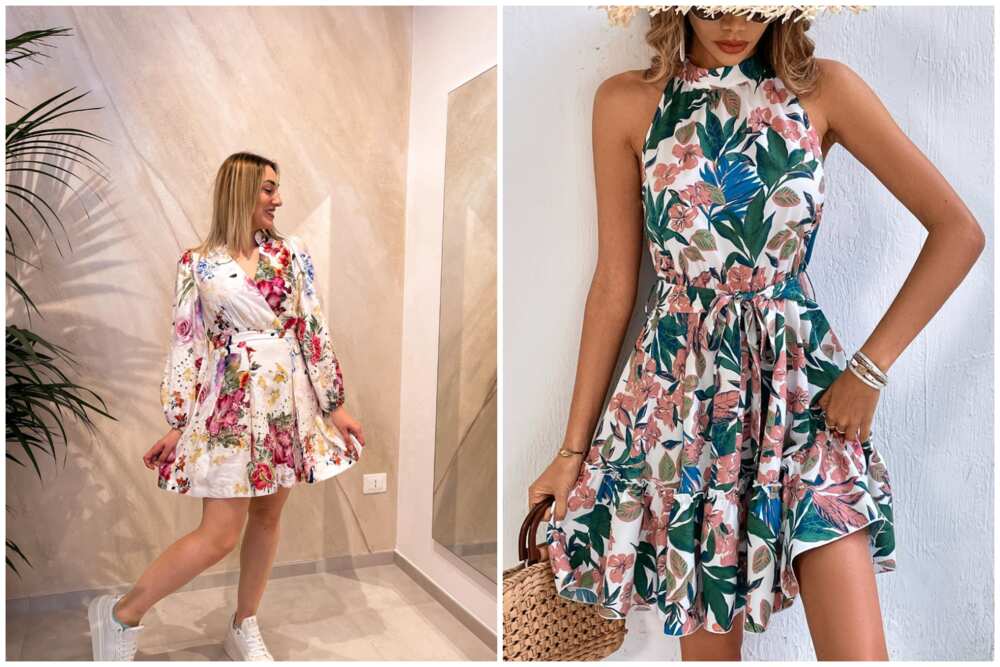 Easy to throw on with a pair of sneakers or boots and dance the night away, dresses are great for concerts. A flowy dress is both comfy and fashionable for any music concert or festival. A flowy garment in prints, colours, and patterns allows you to dance freely to music. You can pair the outfit with a floppy hat and sunglasses.
6. Tank top and skirt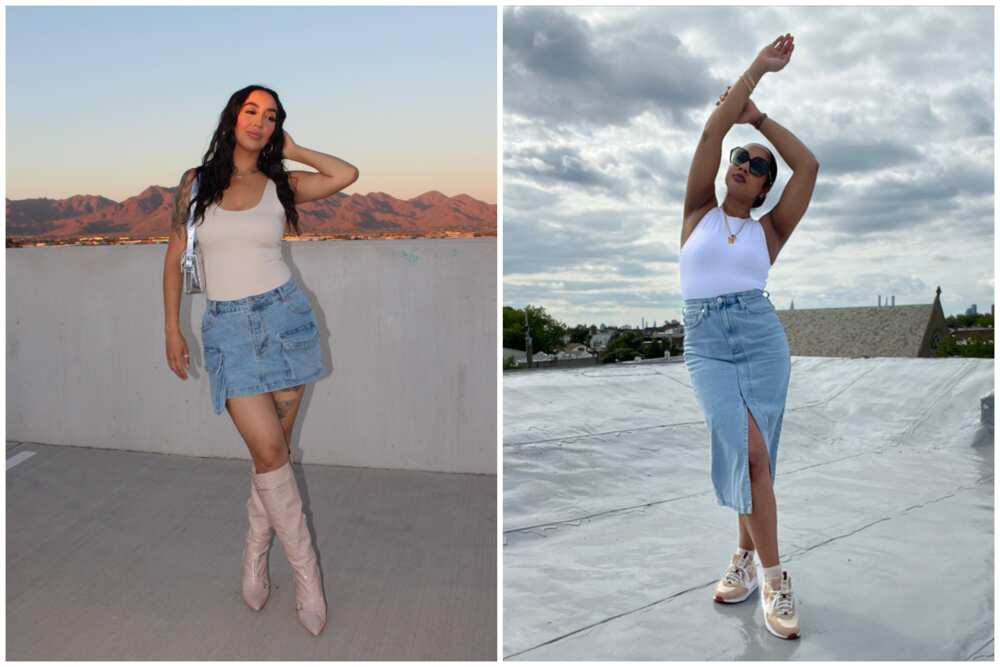 A simple and informal costume, such as a tank top with a denim skirt, is essential for a concert. It keeps you cool and comfortable during the performance. Pair the outfit with matching boots, sports or sneakers.
7. Metallic pants
Metallic pants can add a touch of glamour and make a fashion statement. Pair them with a solid-coloured top or a graphic t-shirt to balance the shimmer and keep the focus on the pants. Complete the outfit with a pair of comfortable boots or heels, depending on your preference and the style of the concert. Add accessories like a statement necklace or sunglasses.
8. Leather dress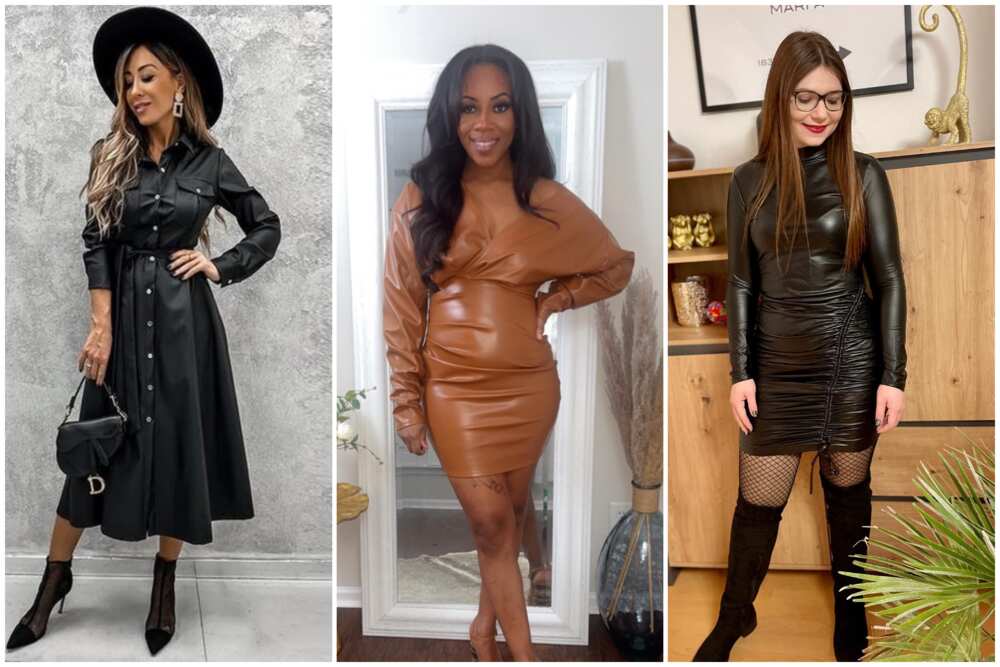 Leather dresses are no longer new to the fashion industry, but their hotness has never diminished. Wearing a leather dress to the concert will give you a style that is dynamic and luxurious. The outfit can be accessorized with a pair of boots.
9. Jumpsuit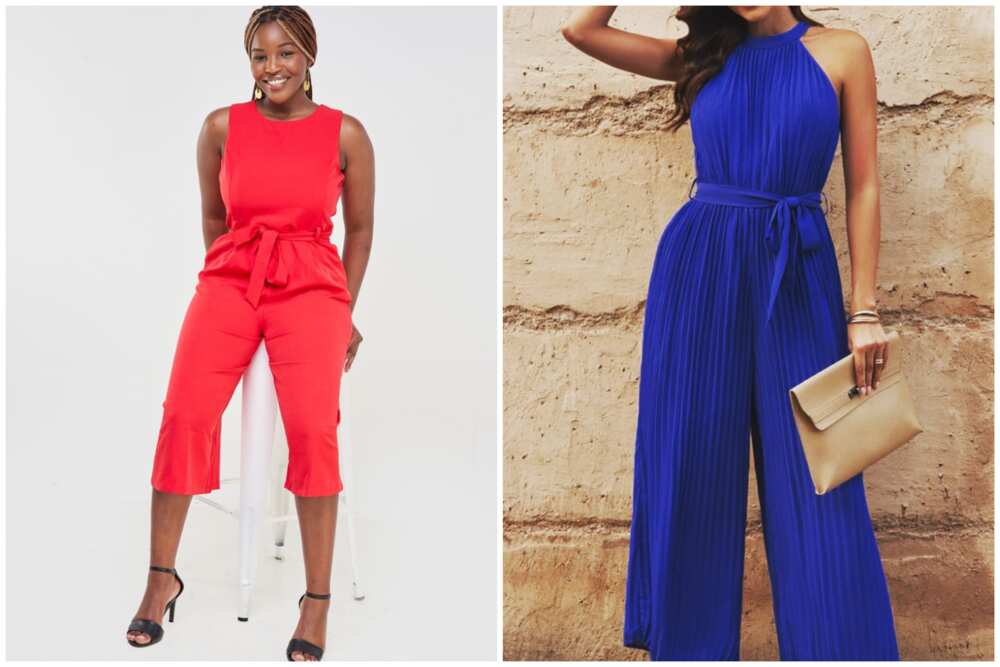 Jumpsuits are stylish and versatile, making them an excellent choice for a concert outfit. Choose a jumpsuit in a fabric that allows easy movement and comfort, such as cotton or lightweight material. Opt for a style that suits your taste, whether it's a wide-legged jumpsuit or a more fitted silhouette. Pair it with some strappy heels or wedges.
10. Top and wide-leg jeans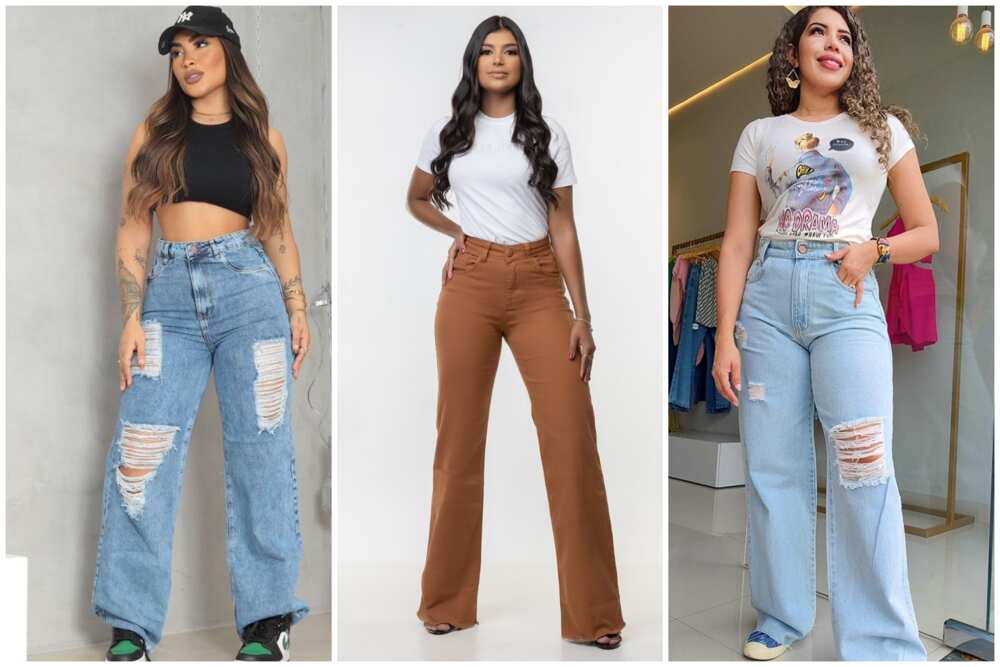 If you are going all-in on concerts this summer, a top and wide-legged jeans will help create a vibrant, and most importantly, comfy look. The top allows you to stay cool and move freely, while the wide-leg jeans add a trendy and relaxed vibe to your outfit. You can pair this combination with sneakers or boots for a casual look, or dress it up with heels or sandals for a more elevated style.
11. Sweaters, jeans, and boots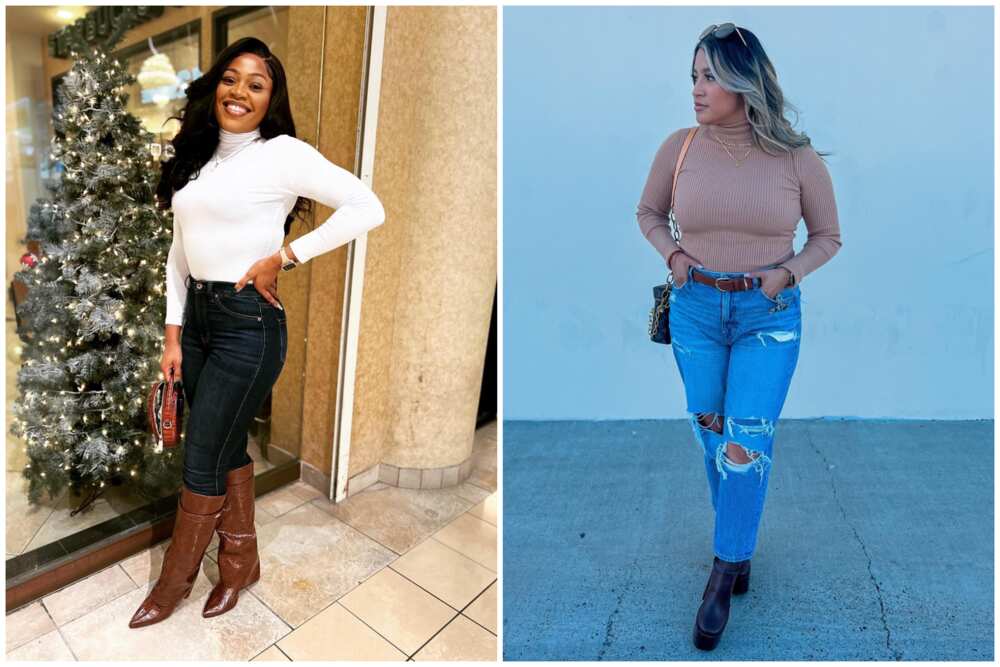 Sweaters, jeans, and boots are a great way to dress for a concert when it's cold. Wear a turtleneck sweater with jeans and boots to the concert with confidence. This combination offers versatility and ensures you stay cosy while enjoying the concert.
12. Denim dress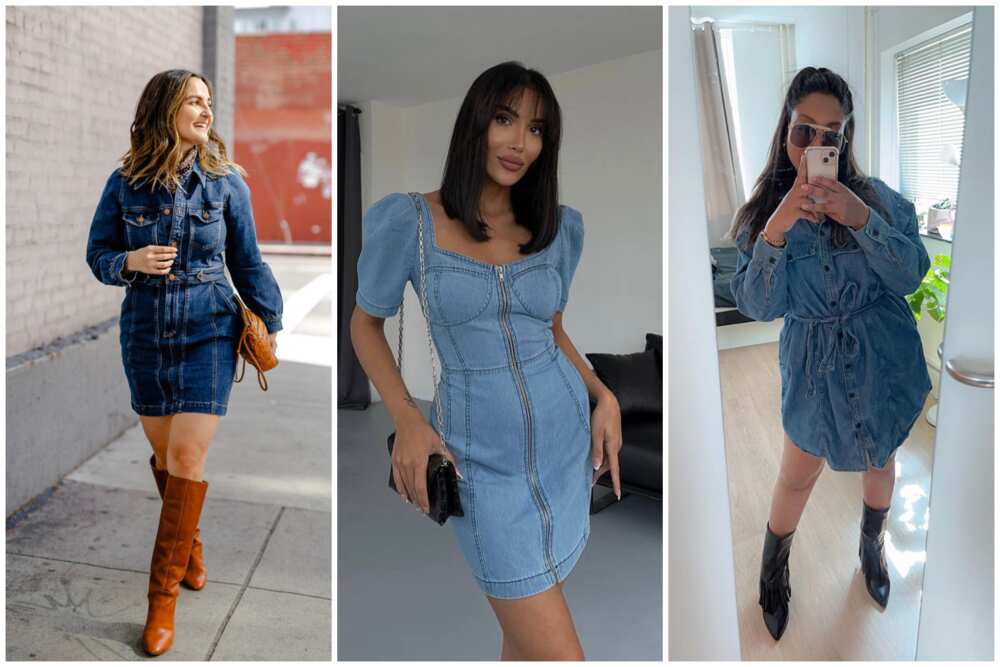 Denim dresses are not only fashionable in streetwear but also worn by girls at concerts, lavish parties, and as stage costumes. Denim dresses add timeless charm to any event when paired with loafers, platform shoes, or sneakers.
13. A moto jacket and mini skirt
Wearing a moto jacket and a mini skirt to a concert can create a stylish and edgy look. The moto jacket adds a relaxed and rebellious vibe to the outfit, while the mini skirt adds a touch of femininity and playfulness.
14. Cargo pants and a crop top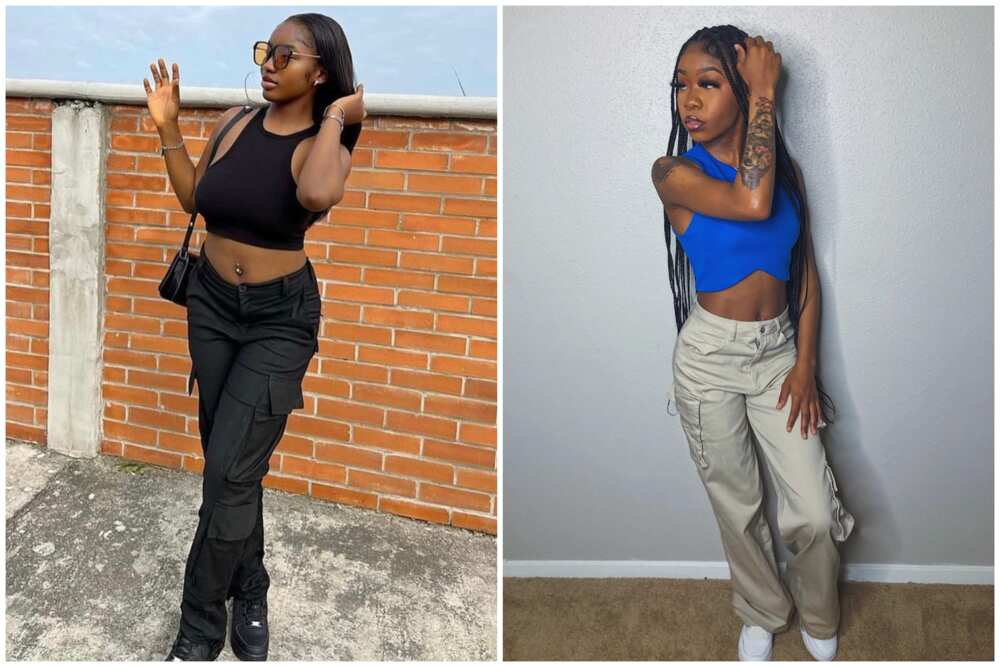 Choose a crop top that complements the style and colour of your cargo pants. You can go for a basic solid-coloured crop top or experiment with fun prints and patterns. Add some accessories to elevate your outfits, such as earrings, layered necklaces, or a stack of bracelets.
Concert outfit ideas for men
Dressing for a concert or a live gig is one of the trickiest events. Some people want to flaunt their stylish avatar, while others prefer to stay comfortable. Here are some concert outfit ideas for men to try on.
1. Shirts and khakis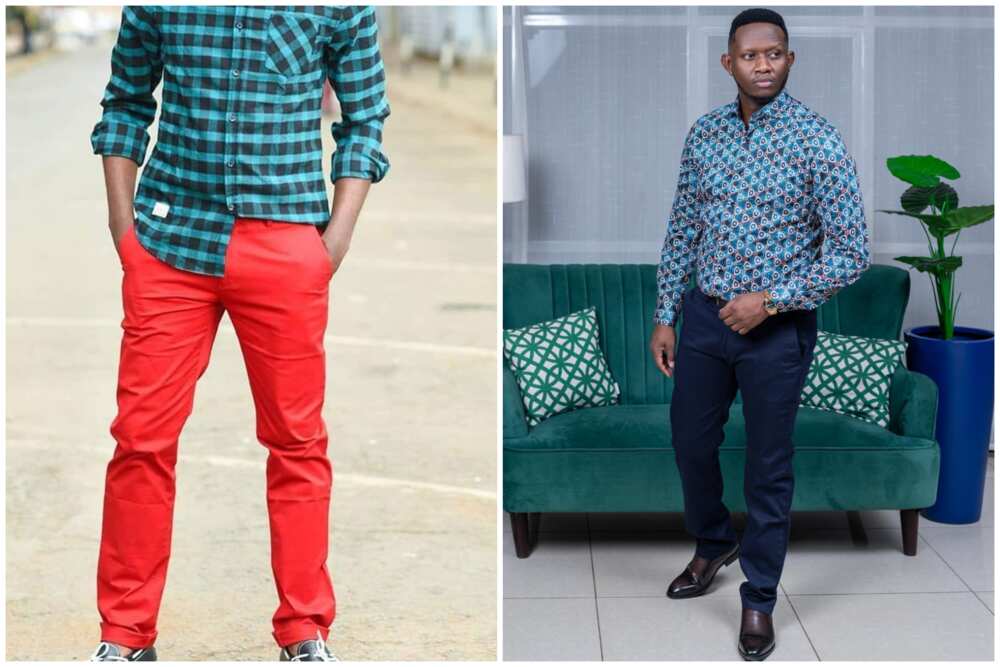 Khaki pants are an item that plays a massive role in shaping the style of men. This is the correct outfit for guys who like to be neat and sophisticated when attending a light and formal concert.
2. Denim jeans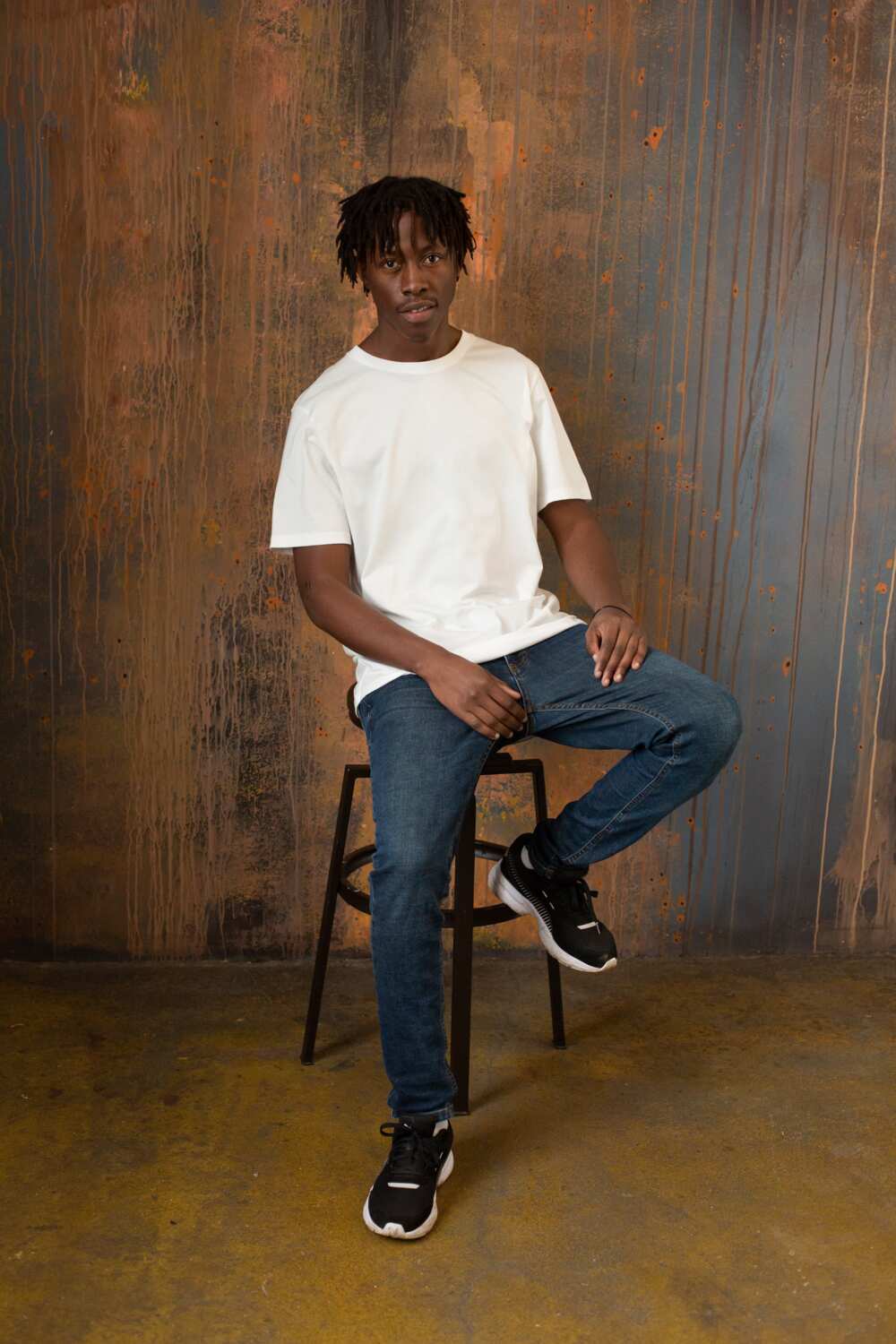 Denim jeans are a classic material appropriate for all seasons and sorts of concerts. Wear your denim with a casual T-shirt or a button-down plaid shirt, and jacket to complete the look.
3. Sweater, trousers, and sneakers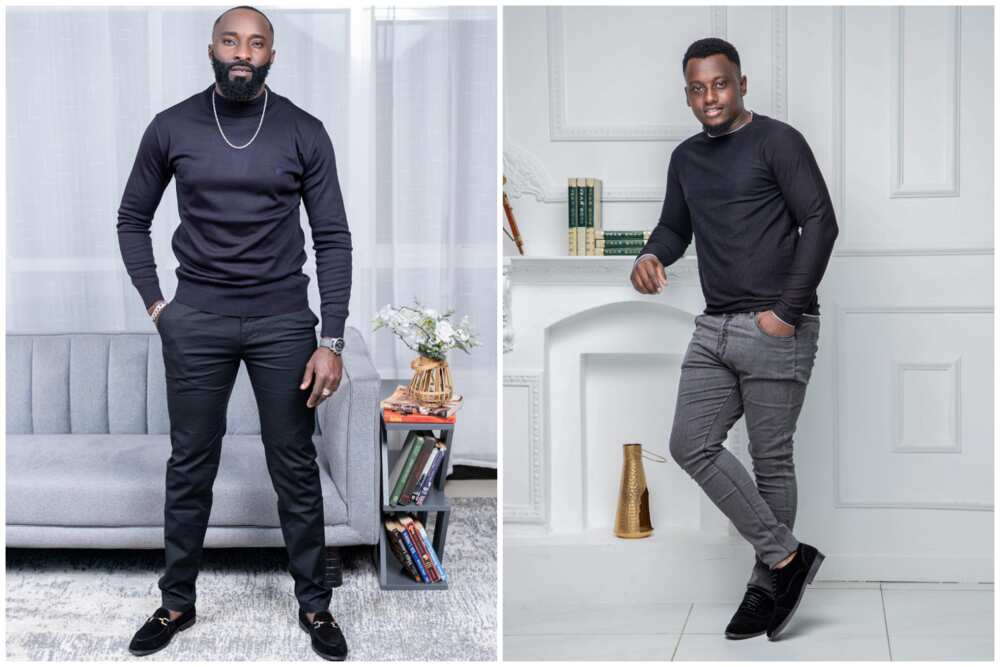 This outfit combination offers a comfortable and stylish option for attending a concert. Choose a sweater in colour and style that suits your taste, whether a classic crewneck or a trendy pullover. Pair it with well-fitting trousers for a polished look. Complete the outfit with a pair of clean and stylish loafers or boat shoes that match the overall aesthetic.
4. Turtleneck, long coat, and trousers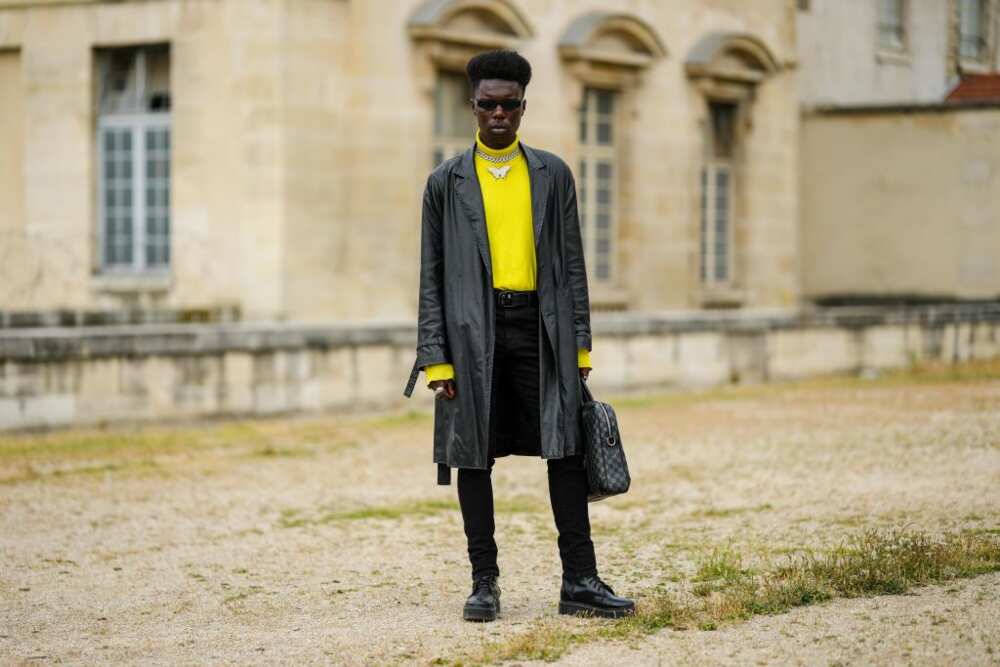 Many men enjoy wearing turtleneck sweaters on frigid days. The turtleneck sweater is designed to keep you warm without using extra layers. Combine with a long coat to add uniqueness and keep your body warm during a concert on cold weather days.
5. Baggy shirt and pants
Baggy clothing can offer a relaxed and comfortable look. Grab your favourite baggy shirt and throw on a pair of jeans or cargo pants. Your shirt can have a unique print or graphic to make a statement.
6. Denim jacket and hoodie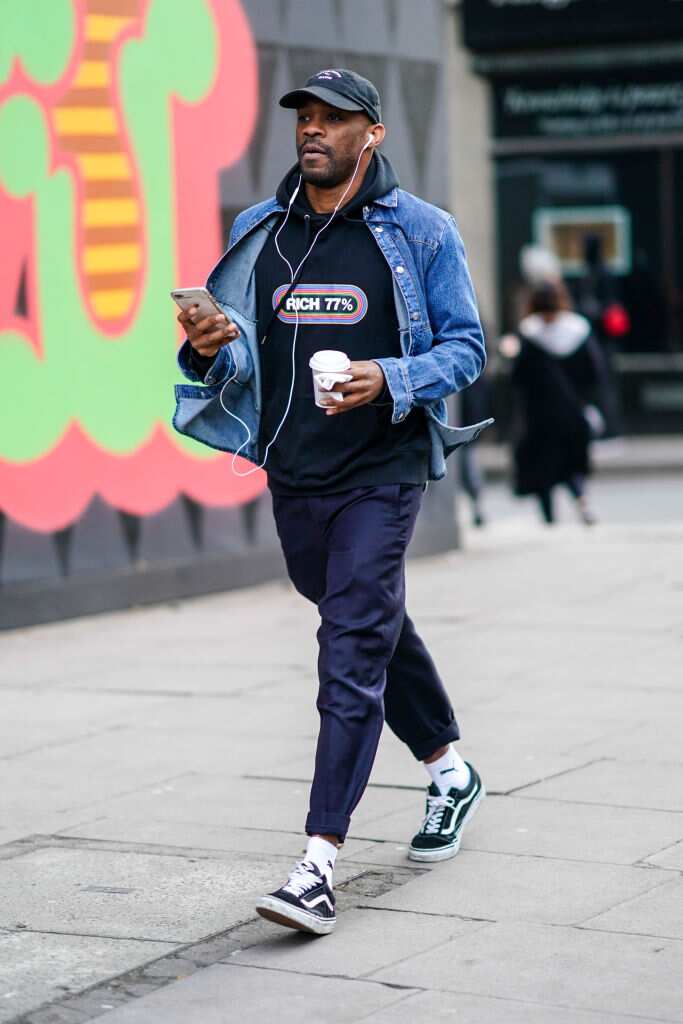 A hoodie underneath a denim jacket adds style and functionality, allowing you to adjust your outfit based on the weather or the atmosphere of the concert venue. Choose a denim jacket that fits and complements your style, whether classic blue or a trendy distressed design. Pair it with a comfortable hoodie in a coordinating or contrasting colour.
7. Polo shirt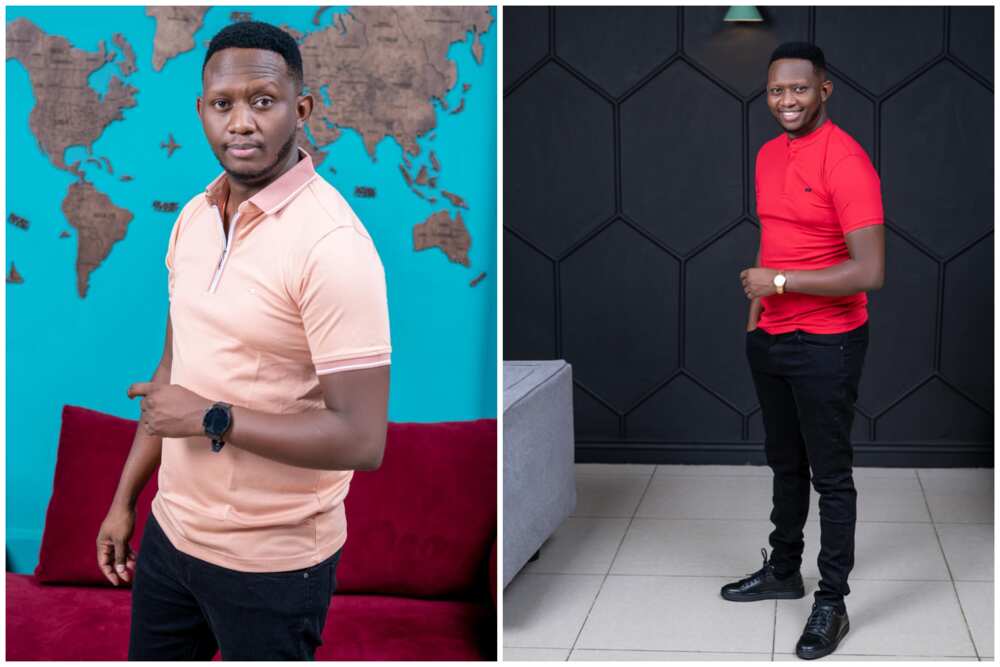 Try a preppy outfit if you like pop music and want to look more polished. Begin with a polo shirt or button-up shirt and finish with khaki pants or shorts. For a more refined look, add some sneakers or sport shoes.
8. Graphic T-shirt
Wearing a graphic T-shirt to a concert is a popular and trendy choice. Graphic tees allow you to express your personal style and interests. You can choose a T-shirt featuring your favourite band, artist, or a design that represents your unique taste. Pair it with jeans or shorts, depending on your preference.
9. Shorts and T-shirt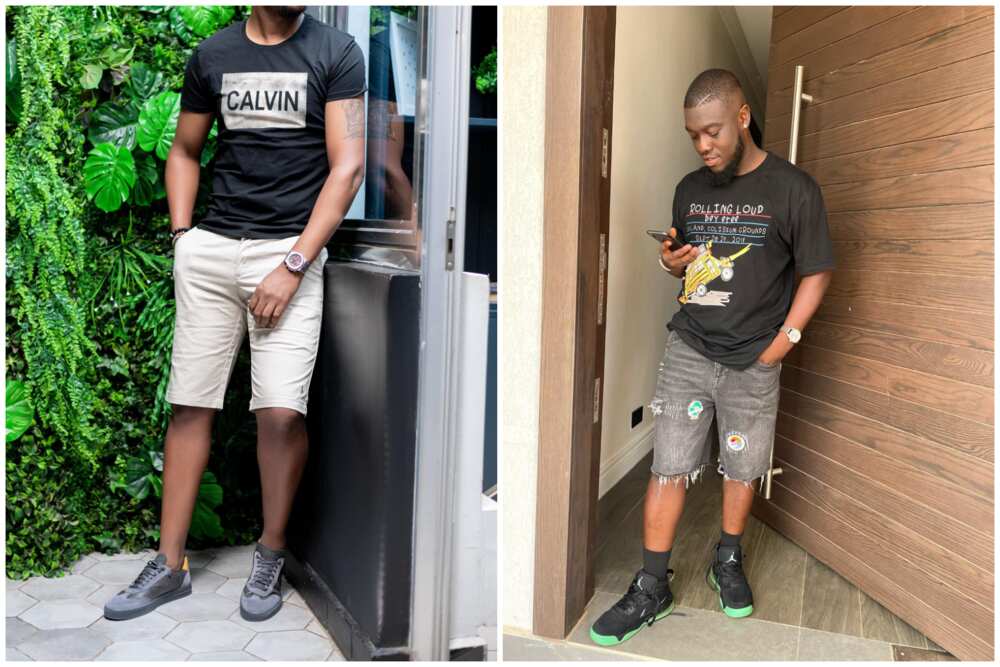 Shorts and T-shirts are a popular choice, especially for outdoor concerts where the weather is warm. You can opt for denim shorts or flowy shorts paired with a casual or graphic T-shirt, depending on your personal style and comfort.
Donning the perfect outfit for the concert might seem too hard. If you have been wondering what to wear, the above concert outfit ideas will sway effortlessly and comfortably through a crowded concert. Accessories like belts, leather jackets, wrist watches, and heels will pull up your look and raise your hotness quotient.
Legit.ng recently published an article about Igbo traditional wedding attire ideas for bride and groom. Igbo traditional marriage, also known as Igba Nkwu Nwaanyi, is a series of events that leads to the marital union of two people from different families.
The Igbo have a rich cultural heritage, which is reflected in the way they marry. Igbo traditional wedding attire can vary depending on the bride and groom's specific cultural group and personal preferences. Discover some fantastic Igbo traditional wedding attire ideas you can recreate for your or your friend's marriage ceremony.
Source: Legit.ng