Date night outfits: 15 ideas to consider for the next outing
The thought of going on a date, whether it is your first or sixth, might be scary because unfamiliar social interactions can evoke feelings of anxiety and curiosity. Looking and feeling good in your clothes can help alleviate any emotional discomfort. Here are date night outfits you should consider when going on your next outing.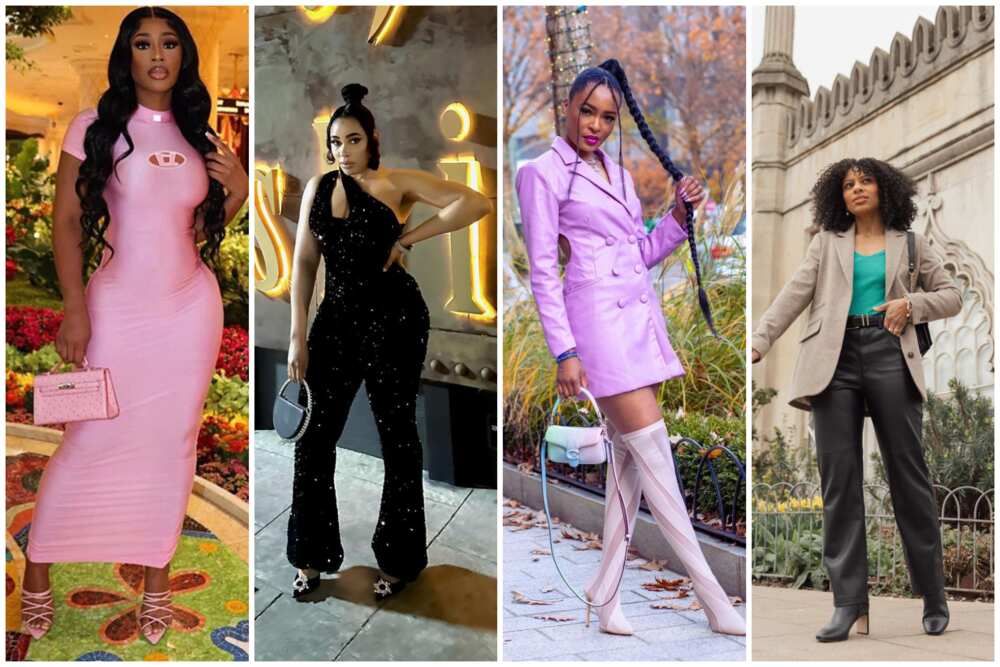 When choosing a look for a date, there are many things to consider, such as weather conditions, location/theme, and even time of day. Picking something your partner will appreciate is also essential to keep the romance alive.
15 date night outfit ideas
What is the best outfit to wear on a date? There are many outfit ideas you can consider when going out with your partner, but choosing something that will make you confident is essential. Do not put on something that makes you uncomfortable throughout the evening. Here are the best date outfit ideas to consider.
Best date night outfits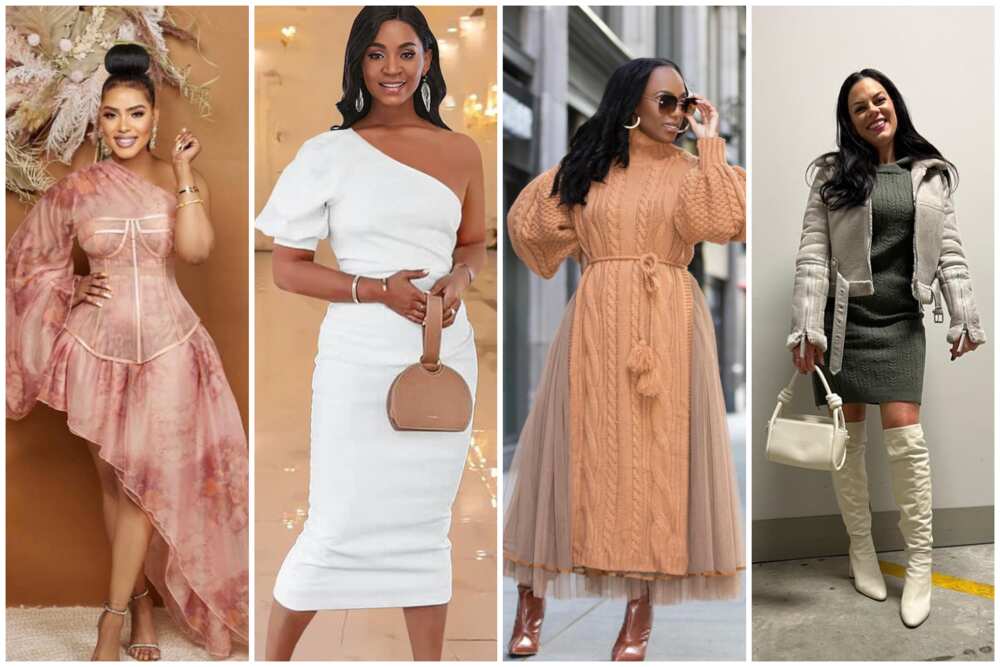 1. One shoulder flared dress and heels
When thinking of what to wear on your next outing, flared dresses should not miss on your list. A one-shoulder flared dress with a peep-toe shoe can make the night unforgettable. The best thing about flare dresses is that they leave room to manoeuvre freely. This is a good outfit, especially if you do not like tight dresses.
2. Long one-shoulder dress
If you want to look like a goddess, consider a one-shoulder white dress for your next outing. You can accessorize the look with a delicate necklace and earrings. However, do not make the outfit too complicated by putting on a lot of jewellery. You can try pieces of different fabrics like cotton and linen.
If you are wondering what weather is suited for a white dress, warm weather can require such an outfit. Make your outfit look classy by adding a matching purse where you can put something like your phone.
3. Maxi sweater dress and boots
Dates can be nerve-wracking, and you want to be as comfortable as possible to make a good impression. A maxi sweater dress and boots can suit the occasion, especially during cold weather. You don't have to cancel a date because of cold weather. Sweater dresses can keep your date tasteful as you enjoy the comfort benefits this cosy style can provide.
Sweater dresses are warm and can make you feel comfortable instead of putting on something that can make you freeze throughout the night. You can pair the dress with matching boots to make it look more fancy.
4. Mini sweater dress and boots
For a chic look on a date night, opt for a mini sweater dress paired with stylish boots. A mini sweater dress exudes both warmth and style. You can choose a dress in a soft and cosy fabric like cashmere to keep you comfortable throughout the evening.
If you want a flirty touch, pair the dress with a sleek pair of ankle or knee-high boots to elevate the overall look. Choose boots of a complementary colour and add a purse that matches the boots and a jacket to provide extra warmth.
Casual date night outfits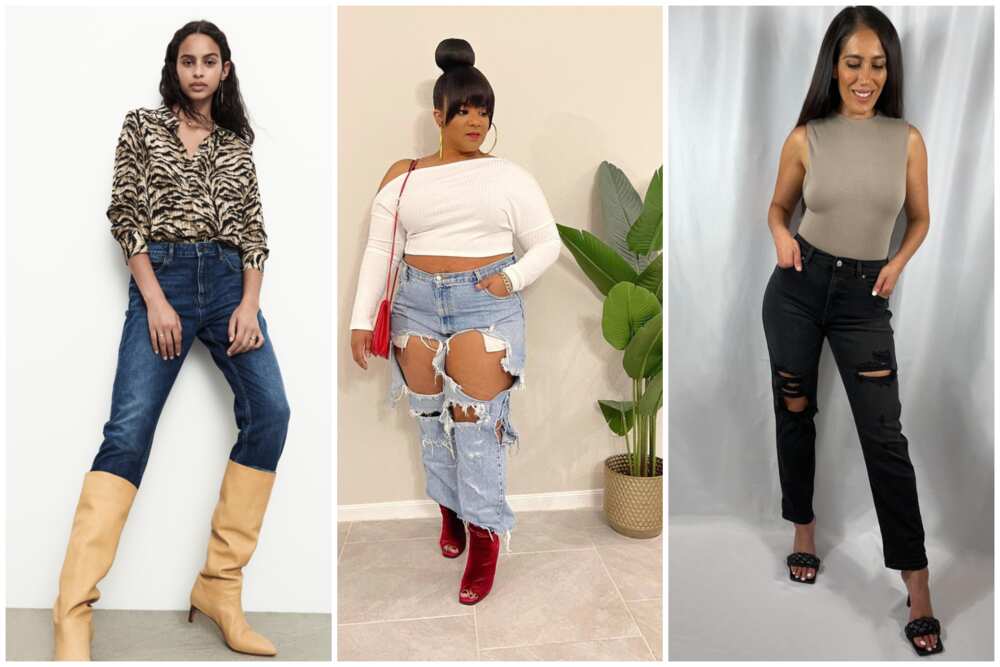 5. Long-sleeved top and jeans
If you want a casual date night look, consider a stylish long-sleeved top paired with well-fitted jeans, creating a trendy yet comfortable outfit that exudes effortless charm. Elevate the outfit by choosing a long-sleeved top with unique details complemented by a flattering pair of jeans. A pair of boots can finish the look and make it more casual.
6. One-shoulder top and ragged jeans
Make a fashion statement on your date night by donning a white one-shoulder crop top paired with ragged jeans, creating a bold, edgy look showcasing your individuality and style. This combo looks fantastic on all body types, whether plus-sized or slim.
The asymmetrical neckline of the one-shoulder top adds a hint of allure to the casual charm of the ragged jeans, creating a captivating ensemble perfect for a memorable night out. A top and gold circle earrings matched with red boots can give the best look.
7. Sleeveless top and jeans
A sleeveless top and jeans with stilettos can also give you a casual look. Combining a stylish sleeveless top and well-fitted jeans creates a balanced ensemble, making you feel comfortable and confident and giving you a sense of elegance on your date night.
Dinner date outfits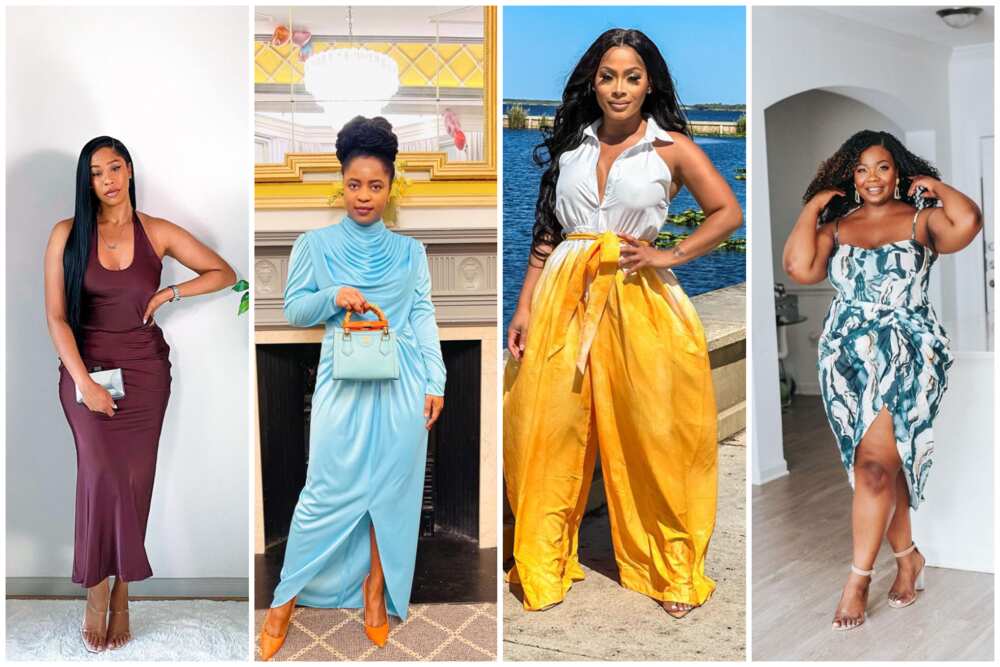 8. Sleeveless maxi dress
If you want to look fantastic and make a stunning entrance on your dinner date, consider a gorgeous sleeveless dress paired with a stylish pair of stilettos, creating a captivating look that displays elegance and grace.
The flowing sleeveless dress and the height of the stilettos create a perfect combination for a dinner date, ensuring you look effortlessly glamorous while enjoying a memorable evening. You can accessorize the outfit by adding a necklace and bracelet.
9. Long-sleeved maxi dress and heels
A combination of a long-sleeved maxi dress and heels creates a chic and polished look for dinner dates, allowing you to feel both comfortable and effortlessly glamorous. Complement the outfit by including a matching purse and a pair of heels.
10. Sleeveless palazzo jumpsuit
If you are going on a dinner date in warm weather, a sleeveless palazzo jumpsuit will suit such weather and occasion. Palazzo jumpsuits are great because they allow you room to breathe. The sleeveless design of the palazzo jumpsuit adds a touch of allure, while the wide leg makes it an ideal choice for a memorable and fashionable dinner date.
11. Sleeveless dress
A colourful short dress can suit the occasion and looks gorgeous on all body sizes. It can help you achieve a stunning look during your dinner date and make you feel confident by allowing you to showcase your arms. Try this outfit if you want a memorable and romantic dinner date with your partner.
Cute date outfits
12. Maxi sleeveless palazzo jumpsuit
A maxi sleeveless jumpsuit with side pockets can create a stunning look, making you step into your dinner date with confidence. In many instances, people prefer dresses that drag on the floor when going on dates. But have you ever tried an extra-long jumpsuit? It will give you a chic elegant look that you will never forget.
13. Long-sleeved jumpsuit and heels
A collared jumpsuit with a pair of stilettos should be on top of your list when looking for something to wear during your next outing. This is the outfit you should consider when you want to be covered head to toe but still look amazing.
14. Flared minidress and blazer
A flared minidress paired with a blazer is perfect for a stylish and contemporary date night outfit. The blazer adds a layer of sophistication, making the outfit suitable for various date night settings, whether it's a dinner at a trendy restaurant or a night out at a theatre. You can finish out the outfit by putting on a pair of knee-high boots.
15. See-through top and flare trousers with belt
You can consider a unique look by wearing a see-through top and flare trousers tied with a belt. Combining a see-through top with flare trousers and a belt creates a bold, fashion-forward look perfect for a daring and confident date night outfit. Pair it with a bralette or camisole underneath for a more modest look.
Feeling confident and being yourself is very important during dinner dates. The outfit you choose to wear can make you feel uncomfortable or confident. That is why it is essential to carefully select an outfit when planning to go out with your partner. Hopefully, the list of date night outfits above will make your next outing memorable.
Legit.ng recently published an article about 30 types of Igbo dressing for men and women with pictures. Igbo people are from the southeastern part of Nigeria. They are known for their rich culture, characterized by their way of dressing, food and food.
The Igbo's fashion involves various accessories and is generally colourful. The traditional Igbo attire for men is called Isiagu. Women wear dresses matched with accessories like rings and necklaces. Igbo women's dresses include Akwette and Ekwerike.
Source: Legit.ng