In Hollywood, one can gain public attention in several ways. For Andrew Frankel, his name caught the public eye when he wedded actress and author, Bridget Moynahan. Apart from being Bridget's husband, Andrew stamped his name in the business world. He is the co-founder of Stuart Frankel & Co, a leading brokerage firm located in New York. Who is Bridget Moynahan husband Andrew Frankel?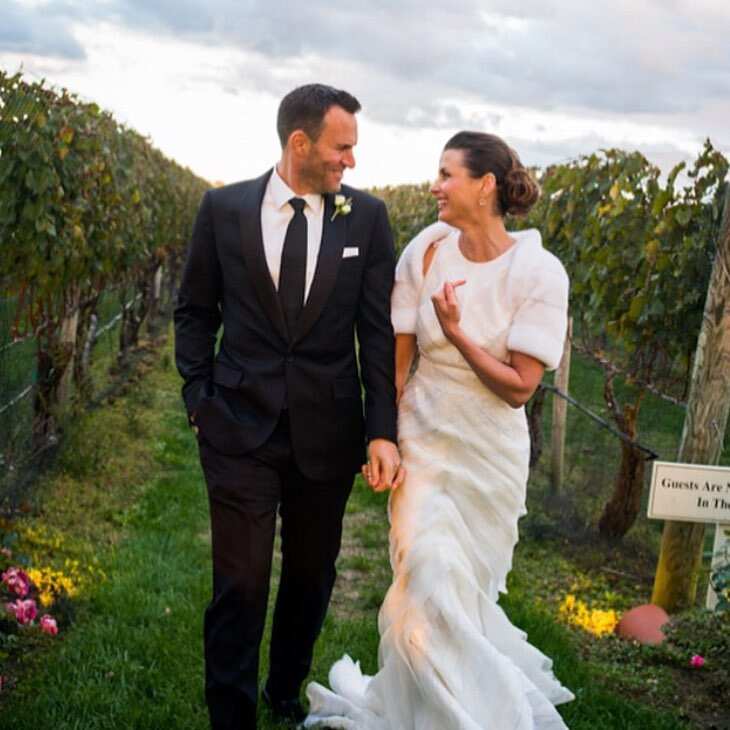 How old is Andrew Frankel? Born on August 20, 1974, in Philadelphia US, Andrew Frankel age is 45 years. He is of white descent and his birth sign is Leo. Here is a brief overview of Andrew Frankel bio
Profile summary
Full name: Andrew Frankel
Date of birth: August 20, 1974
Place of birth: Philadelphia, USA
Age: 45 years
Zodiac sign: Leo
Nationality: American
Ethnicity: White
Height: 1.83 m
Net worth: $80 million
Background
Andrew was born into a business-centred family. His father, Stuart Frankel, was an investment tycoon and was the proprietor of Stuart Frankel & Co. in 1973. The firm is one of the leading stock brokerage firms based in New York, US.
From a young age, Andrew had a passion for business. At 16, he and his cousin Robert A. Harris partnered to develop the Alien Space Avenger comic book.
He worked at Kenner Toy Company and Hasbro Toy Group. As a lover of comics and animation, he was involved in the production of films like Jurassic Park (1993), Star Wars (1997-2019), Dragons: Fire and Ice (2004), and Transformers (2007). He also worked at UTV 13 as a writer, anchor, reporter, editor, and audio operator.
Andrew graduated in 1994 from the University of Pennsylvania with a bachelor's degree in Economics. He then worked as a co-president in his father's firm, where he mastered the skills of business.
With the dad as a role model, Andrew was headed for success. He has since led the firm to be among the top leaders in its industry.
Besides being the co-founder of the company, Frankel is involved in the day to day activities of the firm. They include assets and investment management, SWOT analysis, and global research.
The business tycoon also explored the acting scene with roles in Alien Space Avenger (1989), Tomorrow Never Dies (1997) and Godzilla (1998).
Andrew Frankel Bridget Moynahan relationship
Who is Andrew Frankel married to? The businessman has married twice.
With his first wife whose name is not known, he had three sons. Then, he married author and actress Bridget Moynahan. She is a talented actress famous for her role in the series Blue Bloods. She also featured in Crown Vic (2019), John Wick: Chapter 2 (2017) and The Journey Home (2014).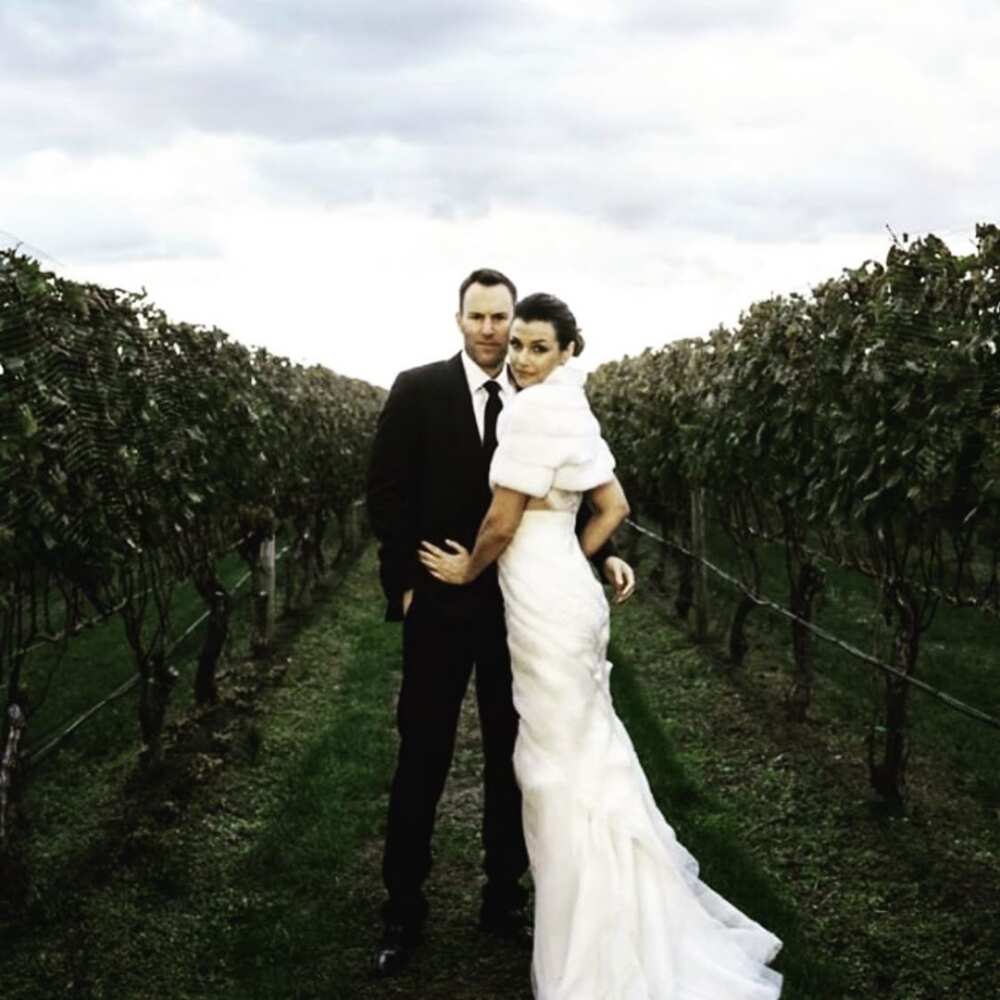 The best kind of love begins with friendship. True to that, Bridget and Frankel were close friends before they decided to pursue a romantic relationship.
Their wedding was a private affair that took place in Wolfer Estate Vineyards, New York on October 17, 2015. They do not have kids together albeit Bridget has a child with her former partner, Tom Brady.
Tom is an NFL player currently playing as a quarterback for the New England Patriots. They split in 2006 after being in a relationship for three years.
Andrew Frankel net worth
What is Andrew Frankel's net worth? The business mogul has had a successful run and has gathered quite a sizeable fortune.
According to Wealthy Persons, his net worth is $80 million. Under the leadership of Andrew Frankel Stuart Frankel & Co. grew to an estimated net worth of 4.5 billion.
As of 2020, Bridget's estimated net worth is $30 million. Bridget Moynahan and husband Andrew Frankie are both wealthy and can comfortably afford a luxurious lifestyle.
Andrew Frankel is an accomplished businessman. He has exuded excellence that has led his firm to its current success. He became known in Hollywood circles due to his marriage to Bridget Moynahan. Unlike his celebrity wife, he lives a very private life and does not have an Instagram or Twitter page.