The story of miles teller's scars: how did the actor get them?
Miles Teller is an American actor and musician. He became famous after his role as Bradley Bradshaw in the award-winning film Top Gun: Maverick (2022). His fame has attracted attention, especially the scars on his face. Learn more fascinating facts about the story of Miles Teller's scars.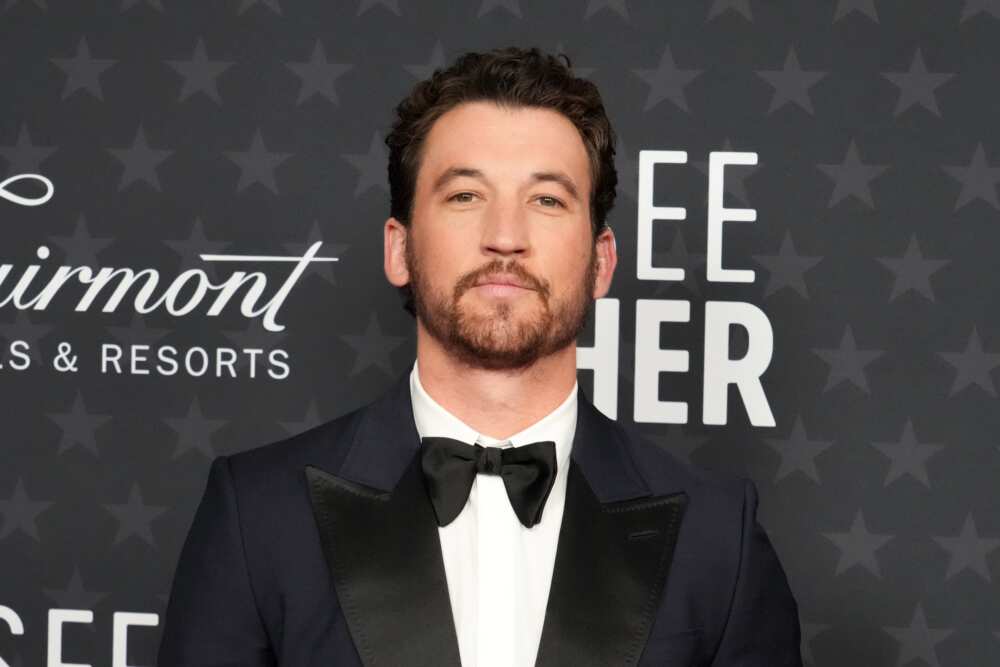 Miles Teller started his career in 2010 after getting a role in the film Rabbit Hole alongside Nicole Kidman. Since then, he has appeared in films such as Project X, That Awkward Moment, War Dogs, and Bleed for This. Despite his fame, fans are curious to know more about the actor's scars. What happened to Miles Teller?
Profile summary
| | |
| --- | --- |
| Full name | Miles Alexander Teller |
| Stage name | Miles Teller |
| Gender | Male |
| Date of birth | 20 February 1987 |
| Age | 36 years (as of 2023) |
| Zodiac sign | Pisces |
| Place of birth | Downingtown, Pennsylvania, USA |
| Current residence | Citrus County, Florida, USA |
| Nationality | American |
| Ethnicity | Jewish |
| Religion | Straight |
| Height in feet | 6' |
| Height in centimetres | 182 |
| Weight in pounds | 171 |
| Weight in kilograms | 78 |
| Shoe size | 12 (US) |
| Hair colour | Brown |
| Eye colour | Black |
| Mother | Merry Teller |
| Father | Michael Teller |
| Siblings | 2 |
| Marital status | Married |
| Spouse | Keleigh Sperry |
| School | Lecanto High School |
| University | New York University Tisch School of the Arts |
| Profession | Actor |
| Net worth | $16 million |
Miles Teller's scars
The American actor's career has been on the rise in recent years. His fans, however, have been curious about the multiple scars on his face and neck. Miles Teller's neck scars are not as visible as the facial scars.
How did Miles Teller get his scars?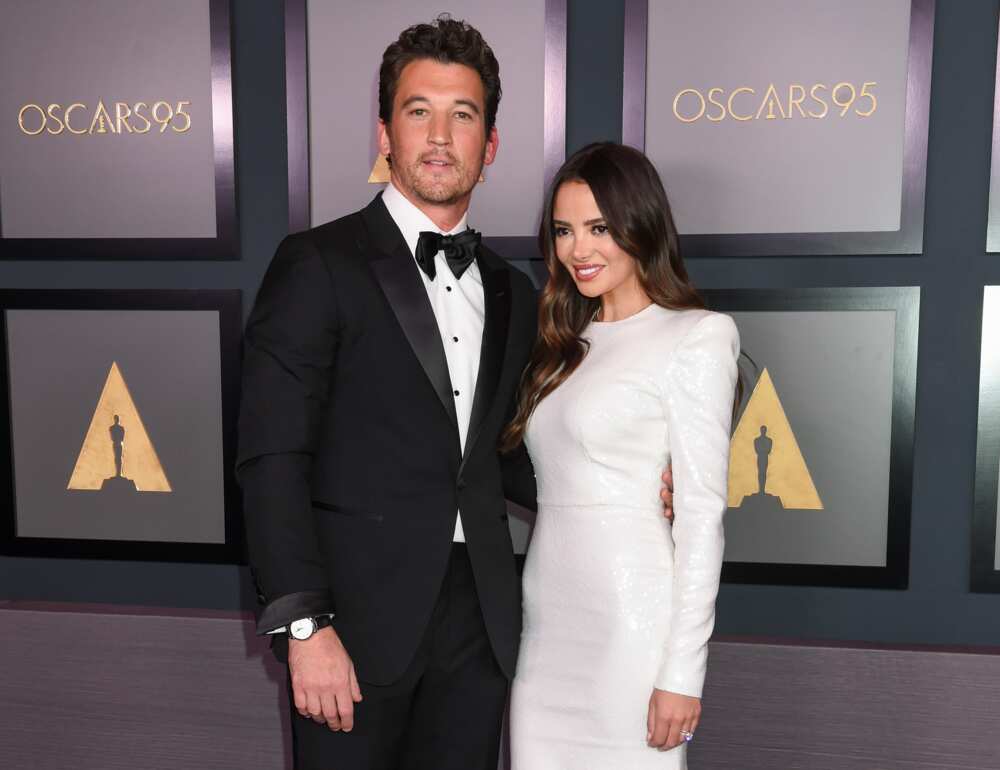 The popular actor was involved in a tragic car crash in 2007 when he was a 20-year-old college student. When the accident happened, he was driving with his friend from a music festival at 80 mph. Their car lost control, rolling eight times before throwing him out approximately 30 feet away. Luckily, they both survived, but Teller sustained multiple injuries, mostly on his face and neck.
Miles Teller's facial scars were severe initially, making it hard for him to get acting gigs. He once revealed that,
When I first started auditioning, people were straight up just like, 'Yeah, Miles is a good actor, [but it] doesn't make sense for this character to have scars. The scars used to be really bad.
This changed when he met director John Cameron Mitchell. He was looking for a young man to play Jason Willetterole in the movie Rabbit Hole. Jason, is a teenage boy who hits a four-year-old named Danny and kills him. He gets close to Danny's mother, Becca, played by Nicole Kidman, as she mourns the loss of her son. Jason looks for healing in the process.
Recovering and conquering Hollywood
Teller has had multiple surgeries over the years. The American actor had 20 staples inserted into his shoulder. He also had some pieces of gravel embedded in his face removed. The doctor was concerned that they would make the scars worse.
Miles Teller's scars on the face are less visible now, and he has been getting lead roles in Hollywood. He has appeared in films like The Spectacular Now and Whiplash, where his character is involved in a car accident.
The actor has also been featured in movies that do not involve car accidents, such as Top Gun: Maverick. He beat big names like Nicholas Hoult and Glen Powell for his role in the action movie. Miles Teller's face scars are unique.
What happened after Miles Teller's car accident?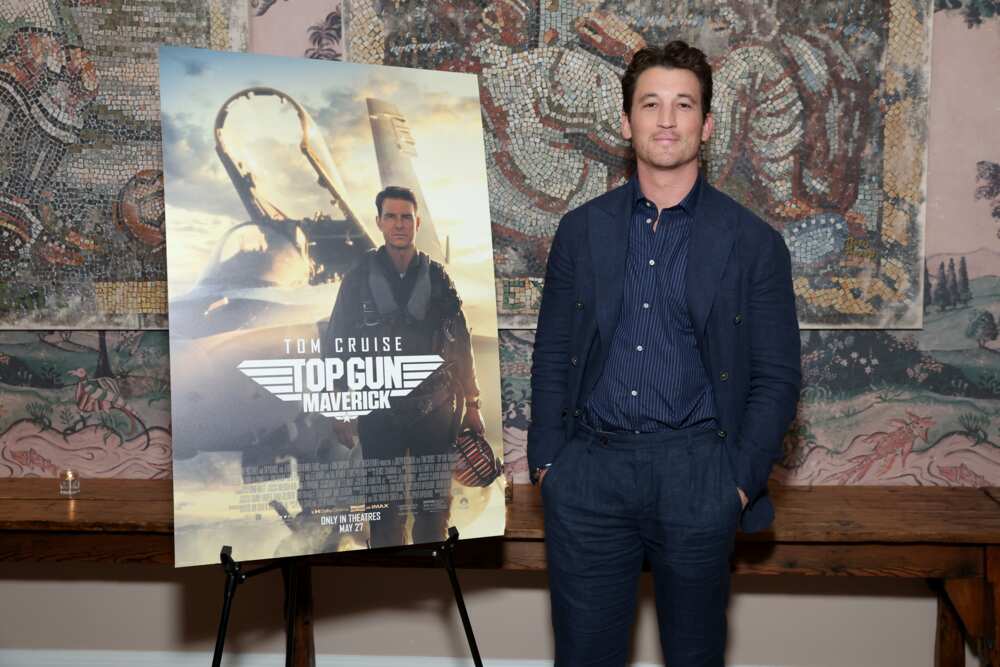 The car accident led to a fallout with his friend–he sued his friend's insurance company after the accident. Miles explained,
I was racking up all these medical bills, so we had to sue his insurance because he was driving. It's not like we're suing HIM. We're suing his insurance. He comes to me, he's like, 'Miles, I don't know if we can be friends when my parents' insurance premiums are going to go up.' I just sat with that for, like, 24 hours, and after that, I was like, 'Man, [expletive] you. I've never made you feel bad for this. For you to make me feel guilty and make me feel like you're the victim here, that's really [expletive] up.
FAQs
Who is Miles Teller? He is an American actor and musician.
Where is Miles Teller from? He is from Citrus County, Florida, United States.
How old is Miles Teller? He is 36 years old. He was born on 20 February 1987.
Why does Miles Teller have scars on his face? The actor got scars after being involved in a grisly car accident in 2007.
Who is Miles Teller's wife? The actor is married to Keleigh Sperry, an American actress. They got married in 2019.
How tall is Miles Teller? He is 6 feet or 182 centimetres tall.
What is Miles Teller's net worth? According to Celebrity Net Worth, the actor is worth $16 million. He makes his money from his acting career.
Despite Miles Teller's scars, the actor's career has been on the rise. He was recently featured in the award-winning film Top Gun: Maverick alongside Tom Cruise. The actor got his scars after he was involved in a grisly car accident in 2007.
Legit.ng published an article about Rashel Kolaneci. Rachel is an actress, social media influencer, and TV personality from Albanian. She became famous after sharing her modelling pictures on Instagram. Kolaneci additionally identifies herself as a kickboxing champion.
Rachel Kolaneci is engaged in multiple professions. She has amassed a massive following on social media, especially Instagram. Rachel hosts a TV show called Shiko Kush Luan and has acted in a movie called Falco.
Source: Legit.ng