Kevin Gates' kids: how many children does the rapper have?
Kevin Gates, whose real name is Kevin Jerome Gilyard, is a famous American rapper, singer, songwriter and entrepreneur. He is widely recognized for his albums Khaza and Stranger Than Fiction. He began his music career in 2005. Aside from his music career, his personal life has been a subject of interest among his fans, who seek to know more about Kevin Gates' kids.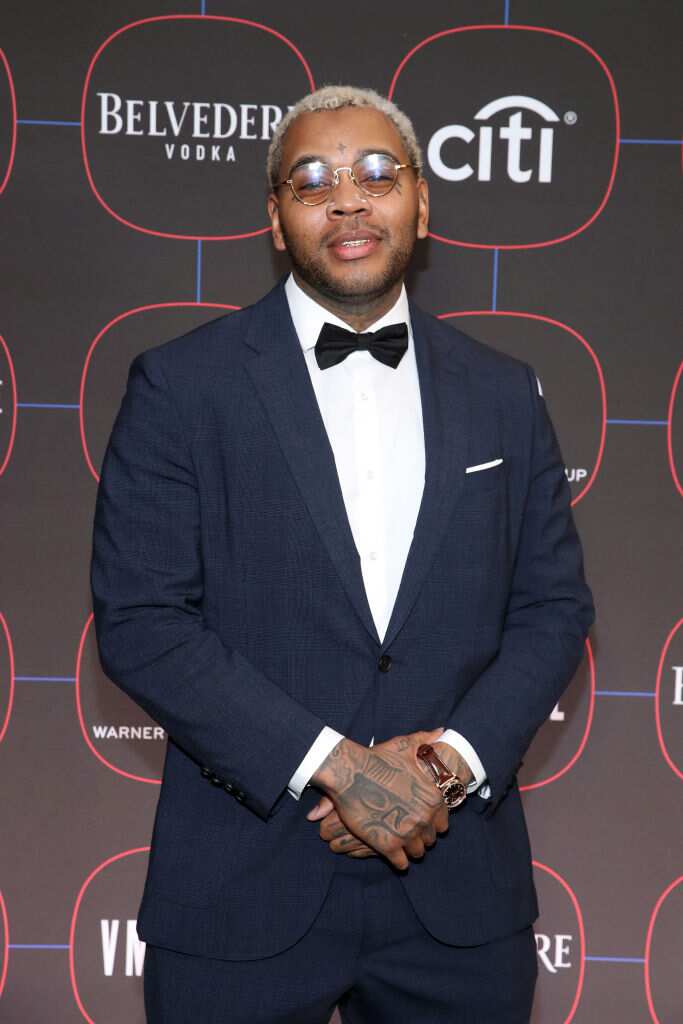 Kevin Gates was born in New Orleans, Louisiana, United States of America. He is one of the most successful rappers in America. The singer released his first studio album, Isla, in 2016, with hit singles like Time for That and 2 Phones. Fans have been curious about his family, and many want to know how many children Kevin Gates has.
Profile summary
| | |
| --- | --- |
| Full name | Kevin Jerome Gilyard |
| Famous as | Kevin Gates |
| Gender | Male |
| Date of birth | 5 February 1986 |
| Age | 37 years (as of 2023) |
| Zodiac sign | Aquarius |
| Place of birth | Baton Rouge, Louisiana, United States of America |
| Current residence | Calabasas, California, USA |
| Nationality | American |
| Ethnicity | Mixed |
| Religion | Muslim |
| Sexuality | Straight |
| Height in feet | 6'2'' |
| Height in centimetres | 188 |
| Weight in kilograms | 92 |
| Weight in pounds | 203 |
| Hair colour | Black |
| Eye colour | Black |
| Mother | Martha Green Gates |
| Siblings | 2 |
| Marital status | Married |
| Partner | Dreka Haynes |
| Children | 5 |
| School | McKinley High School |
| College | Baton Rouge Community College |
| Profession | Rapper, singer, songwriter, entrepreneur |
| Net worth | $1M |
| Twitter | @iamkevingates |
| Instagram | @iamkevingates |
| TikTok | @iamkevingates |
Kevin Gates' children
How many children does Kevin Gates have? The American rapper, singer and songwriter has two known biological children. However, he most likely has at least four kids. In his song Ridiculous, he has a line that goes:
Four children, gotta look out for Tyler, Daughter Islah, got Kayson and Khaza.
That said, he might have more than four children. In an interview, when the American rapper was asked to talk about his family and friends, he said he had some children and was very close to them. This is what he said:
I got some children. I'm really close with them. I lay in the bed with them, hold them, and love on them. It really doesn't make sense to say [how many kids I have]. Not in a bad way, but it's not like the public will ever get to see my children, and if they do see them, they aren't going to know they're mine.
In a YouTube video, he said he has many kids he considers his, and they take him as their father. This is what he said.
I have a lot of children. I know I don't have a lot of biological children, but you can't tell them that I am not their biological father…I don't like to make the distinction between, you know, because I have a lot of children that I take care of .
Though the American singer said that he has a lot of children, only some of them are known to the public. Below is a list of the American singer's children.
Isla Koren Gates
Isla Koren Gates is the first daughter of Kevin and Dreka Gates. She was born on 30 November 2012. Her mother is a model, social media personality, and entrepreneur. Kevin Gates has a strong bond with his kids. He named his first studio album Isla after his daughter, which means 'to make better' in Arabic.
Khaza Kamil Gates
Khaza Kamil Gates is the second child of Kevin Gates and Dreka. He was born on 10 May 2014. The American rapper shares a close bond with his son and frequently shares videos of them together on social media. Moreover, he named his third album, Khaza, after him. The album debuted at no.8 on the US Billboard after its release in 2017.
Kevin Gates' other kids
The rapper has several other children whom he prefers to keep out of the limelight. He has an older son named Tyler, as well as a younger son named Kayson, whom he once invited on stage with him. Kevin Gates' first daughter once dropped in on her dad's Instagram Live. Her name remains a mystery.
In 2022, the rapper opened up about a crushing conversation with his eldest daughter. She detailed her personal life to him, to which the rapper said that it made him feel uncomfortable and made him say that he wanted to stop rapping about sex in music.
How many baby mamas does Kevin Gates have?
Who does Kevin Gates have kids with? The American singer and songwriter has had kids with several women. For instance, Kayson's mom is the woman named Brooke Royal. The identities of his other baby mamas are unknown. Only his wife, Dreka, is well-known.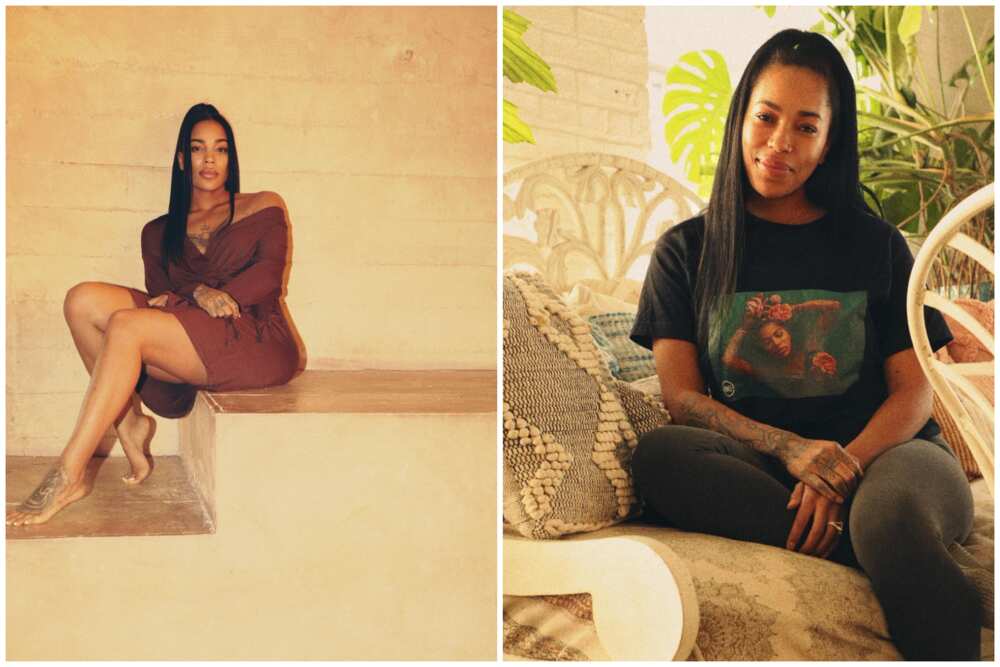 Dreka Gates is a social media personality, entrepreneur and model. She rose to stardom following her relationship with the rapper. She is known for her fashion-related content on social media. She also has a YouTube channel where she shares travel vlogs and skincare tips.
Dreka was born on 31 August 1986 in Baton Rouge, Louisiana, United States of America. She attended Louisiana State University, pursuing a bachelor's degree in fashion merchandising.
Dreka and Kevin Gates got married in October 2015. The couple has two children, Isla and Khaza. Are Kevin and Dreka still together? There were rumours that the couple had separated. The rumours started speculating in March 2022. However, the two have not confirmed the speculations on social media.
FAQs
Who is Kevin Gates? He is an American rapper, singer, songwriter and entrepreneur.
How old is Kevin Gates? The singer is 37 years old as of 2023.
Where is Kevin Gates from? He hails from Baton Rouge, Louisiana, United States of America.
How many kids does Kevin Gates have? The American rapper has at least five children. They are Isla, Khaza, Tyler, Kayson, and his eldest daughter.
Does Kevin Gates have a 19-year-old daughter? It appears that he does, although the identities of her or her mom are unknown.
How many baby mamas does Kevin Gates have? He has two known baby mamas, his wife, Dreka Haynes, and Brooke Royal, as well as several other women, with whom he's had children.
What is Kevin Gates' net worth? According to Celebrity Net Worth, the rapper is worth $1 million.
Kevin Gates is a rapper, singer and songwriter from the United States of America. He is known for his studio albums, Khaza and Isla, which he named after his children with Dreka Haynes. His fame in the music industry has created curiosity among fans interested in his personal life, especially Kevin Gates' kids. The singer has at least five kids from four baby mamas.
Legit.ng recently published an article about Erykah Badu's kids. Erykah Badu is an American singer, record producer and actress. She is known for songs like Honey and Soldier, Next Lifetime and Your Precious Love. She was born in Dallas, Texas, United States of America.
Erykah Badu has three children, a son and two daughters. Her son, Seven Sirius Benjamin, was born on 18 November 1997. Her two daughters are Puma Sabti (born 5 July 2004) and Mars Merkaba (born 1 February 2009).
Source: Legit.ng