What happened to Orion Acaba: Bio, cancer, cheating, Critical Role drama
Orion Acaba is a popular actor and voiceover artist. He is best known as Tiberius Stormwind in season 1 of Critical Role, a web-based streaming series that allows fans and other enthusiasts to watch actors playing video games. He has voiced numerous characters in over 60 video games.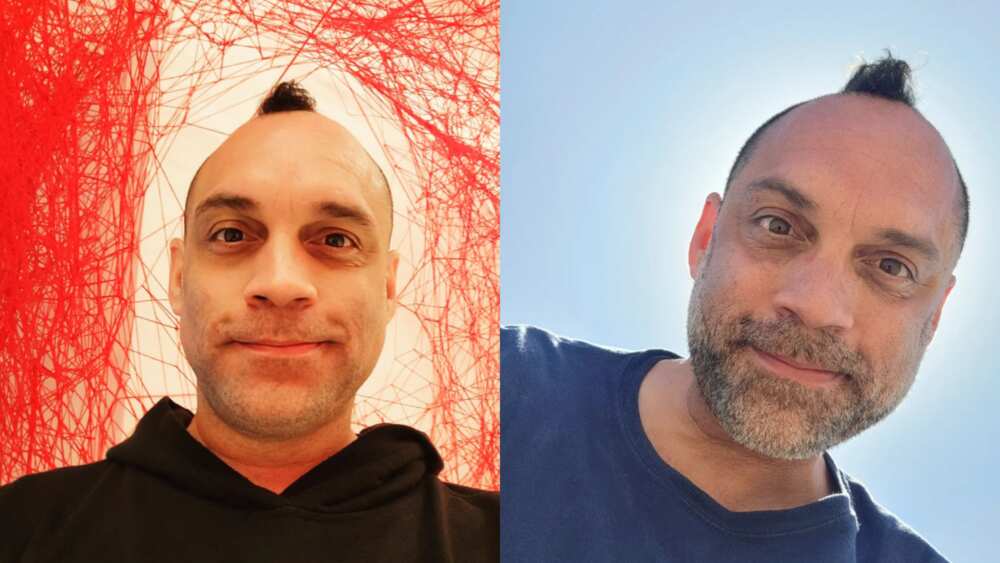 Orion Acaba came into the limelight because of his love for video games. His decorated career has not been without a few controversies. Here are more details about his life and career.
Profile summary
| | |
| --- | --- |
| Full name | Orion Acaba |
| Gender | Male |
| Date of birth | 14th October 1980 |
| Age | 42 years (as of 2023) |
| Place of birth | Los Angeles, California, United States of America |
| Current residence | Valley Village, California, United States of America |
| Nationality | American |
| Ethnicity | White |
| Zodiac sign | Libra |
| Religion | Christianity |
| Sexuality | Straight |
| Height | 5 ft 10 in (178 cm) |
| Weight | 154lb (70 kg) |
| Hair colour | Brown |
| Eye colour | Dark brown |
| Marital status | Single |
| Siblings | 2 |
| Profession | Voice artist and actor |
Who is Orion Acaba?
Orion Acaba is a voice artist and actor. He is best known as Tiberius Stormwind from the web-streaming series Critical Role.
How old is Orion Acaba?
The voice artist is 42 years as of 2023. He was born on 14th October 1980, and his Zodiac sign is Libra.
Where is Orion Acaba from?
The actor was born in Los Angeles, California, United States of America. He resides in Valley Village, California. His nationality is American, and his ethnicity is White.
Not much is known about his family background, except that he has two siblings. His sisters' names are Annette and Christal.
Career
The actor's career in the entertainment industry began at the Upright Citizens Brigade Theatre in Los Angeles. He landed his first big voice acting gig in 2009 when he was chosen to narrate the documentary Fallen Angel: The Outlaw Larry Norman.
He was later featured in the Plank vs Zombies video game. His biggest role to date came in 2015 when he landed the role of Tiberius Stormwind in Critical Role.
Since then, his fanbase has been increasing even after his eventual departure from the web-based series. Orion Acaba's last episode in Critical Role was in 2017.
The actor has over 90 acting credits. Orion Acaba's voice can be heard in numerous games, and some are listed below.
| | | |
| --- | --- | --- |
| Video game | Year | Role |
| Mack | 2006 | Crazy Dave |
| Pac-Man and the Ghostly Adventures 2 | 2014 | Clyde |
| Mad Max | 2015 | Scab |
| PlayerUnknown's Battlegrounds | 2017 | Ochoa |
| Just Cause 4 | 2018 | Rico Rodriguez |
| Rage 2 | 2019 | Jack of the Trade |
| Persona 5 Strikers | 2020 | Demons and Ancillary Characters |
| Call of Duty: Black Ops Cold War | 2020 | Sebastian Vargas |
| Lost Judgment | 2021 | Junpei Hanasaki |
| New World | 2021 | Alchemist Regis, Innkeep Jelani, and Gunner Sanders |
| Lost Ark | 2022 | Additional voices |
| Triangle Strategy | 2022 | Silvio |
| Saints Row | 2022 | Chalupa, Pat, Jerry, and Nahualli Characters |
| Cobra Kai 2: Dojos Rising | 2022 | Louie, Gabriel, Eagle, and Fang Boy |
| Shatterline | 2023 | Kite |
Movies and TV shows
Besides being a voice artist, the actor has been featured in some movies and television shows.
| | | |
| --- | --- | --- |
| Production | Year | Role |
| Naruto: Shippuden | 2012 | Horeto Hyuga |
| Dive Olly Dive and the Pirate Treasure | 2013 | Dodo |
| JoJo's Bizarre Adventure | 2014 | Delinquent B |
| The Realms of Labyrinth | 2014 | Baker Goblin |
| Gormiti | 2013 - 2014 | Piron |
| Preconceived Notions | 2015 | Orion |
| Kellerman Hates Fruit | 2015 | Guest |
| Critical Role | 2014 | Tiberius Stormwind |
| Jacht | 2015 | Crazy Acabi |
| One Punch Man | 2015 | Hero association staff |
| Future Girl | 2016 | Nye |
| Draconian Nights | 2018 | Tiberius Stormwind, Jerahd Stormwind, and Faeryn Stormwind |
| Super Power Beat Down | 2013 - 2018 | Deadpool, Spider-Man 2099, and Master Chief |
| 50M2 | 2021 | Additional voices |
Why did Tiberius leave Critical Role?
Who got kicked out of Critical Role? Orion is the only main cast member to have permanently left Critical Role.
Why was Orion Acaba removed from Critical Role? Initially, the reason for his departure was shrouded in mystery. The actor later admitted he left the show due to health reasons.
Despite giving his reason, some fans still feel that he exited because of disagreements with other cast members. They have this notion because the actor had a hard temper.
Orion Acaba's drama and outbursts on the show often embarrassed the cast and crew members. Others speculate he left the show because he would cheat in games.
Is Orion Acaba still friends with Critical Role?
Orion Acaba's last episode on Critical Role was Episode 27. He left the series on 28th October 2015. Since exiting, his relationship with the Critical Role crew and cast remains unknown.
Why did Orion Acaba leave Geek and Sundry?
Geek & Sundry is a multimedia production company that also runs successful YouTube and Twitch channels.
When Orion left Critical Role, he also left Geek & Sundry by extension because the two were operating together. In 2019, Critical Role split from Geek & Sundry.
Will Acaba return on Legend of Vox Machina?
Since his departure from Critical Role in 2015, the actor's fans have wondered whether he will make a comeback in Legend of Vox Machina. However, there has been no official communication about his possible appearance on the production.
Orion Acaba's YouTube channel
On 30th September 2011, the actor created an eponymous YouTube channel. The channel has more than 10k followers and over 700k views.
In late July 2018, he began uploading content on the channel featuring his character Tiberius Stormwind.
The channel focuses on Draconian Knights and how his's character survived the clutches of death. He has been inactive on YouTube for the last couple of years.
Is Orion Acaba married?
The actor is not married. However, he is engaged to a woman whose name remains unidentified. He announced that she accepted his proposal when the two were on a trip to Disneyland.
Orion Acaba and Marisha Ray controversy
Marisha Ray is a producer and voice actress. She is one of the main members of the cast in Critical Role. She and Acaba had a falling out.
The altercation came after the actor said nasty things about Marisha, who took deep offence to his words. Orion Acaba's apology after his exit from Critical Role caught many by surprise.
The actor apologised for his poor behaviour. He mentioned Marisha in his heartfelt apology.
What happened with Orion?
In a live Twitch video, the actor confessed his struggles with addiction to substances. He also talked about his cancer diagnosis.
There were fan allegations that his addiction was partly to blame for his abusive and unhealthy relationship with his friends and colleagues.
Months after the Twitch video, he announced to his fans that he had resolved his addiction and was looking forward to a better and healthier life.
How tall is Orion Acaba?
The voice artist is 5 ft 10 in or 178 cm tall, and his weight is about 154lb or 70 kg. He has brown hair and dark brown eyes.
Trivia
He is a lover of various forms of art, especially paintings.
He is an animal lover.
He enjoys home cooking.
Orion Acaba is among the most talented voice actors in the modern-day entertainment industry. He has a long-running long career in the American video game industry.
Legit.ng recently published Seraina Schönenberger's biography. Schönenberger is a model and social media personality from Switzerland.
She garnered fame after she got married to Mick Mars, an American musician. Her husband is the lead guitarist of one of the biggest rock bands in the world, Mötley Crüe.
Source: Legit.ng