How many kids does Walker Hayes have? The singer's children
Charles Edgar Walker Hayes is an American country singer-songwriter. He is known for his 2021 hit single Fancy Like. In addition to his music career, Hayes is a proud family man. How many kids does Walker Hayes have? Learn more about the crooner's family life.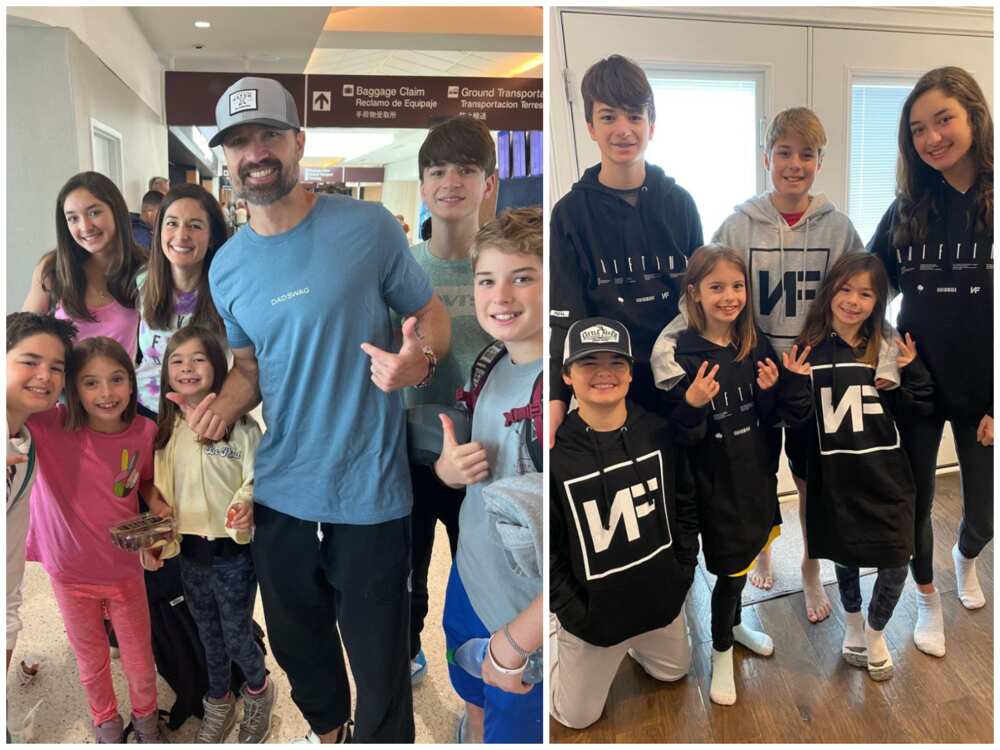 Walker Hayes has known his wife, Laney Beville Hayes since they were children. They started dating in high school and tied the knot in 2004. Hayes considers Laney his best friend and the person he wants to experience everything with. He also thinks of her as his support system.
How many kids does Walker Hayes have?
He has six children: three sons and three daughters. The American country singer had another daughter in 2018, but she didn't survive. How old are Walker Hayes' kids? Their eldest child is 17, while their youngest is 8 as of 2023.
What are Walker Hayes' kids' names? When the couple got married, they only intended to have four children. However, they changed their minds in the course of their marriage. The country singer's children's names, in order of birth, are:
Lela Hayes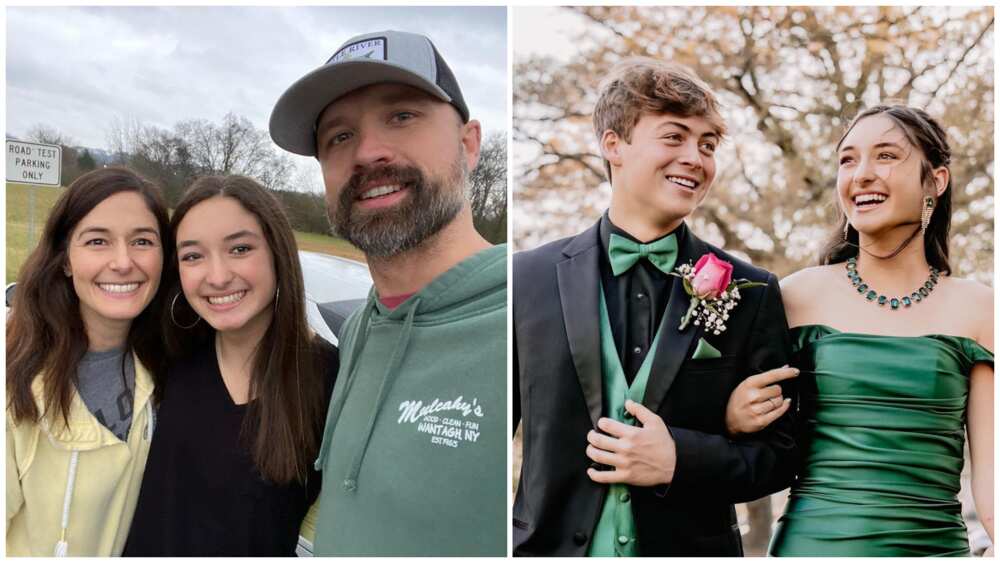 Lela is the first of the singer's children. How old is Walker Hayes' oldest daughter? Lela was born on 22 December 2006 and will turn 17 in 2023. She is a dancer and TikTok star who often serves as her father's choreographer. Lela and Walker often dance and sing together, and she posts videos on her TikTok page.
Chapel Hayes
Chapel is the oldest of Walker Hayes' sons. He was born on 17 August 2007 and will turn 16 in 2023. Walker wrote the song Chapel, dedicated to his eldest son. In the song, he acknowledges his son's lack of interest in sports. He also affirms that he wouldn't pressure his son to love sports like him and will support Chapel's interests wholeheartedly.
Baylor Hayes
Baylor is Hayes' second son, born in 2010. He is 13 as of 2023 and takes after his father musically. He is a guitarist and drummer and often joins his father on stage for his performances. In February 2023, Walker previewed a song called H.O.R.S.E on Instagram about Baylor, but it is yet to be released.
Beckett Hayes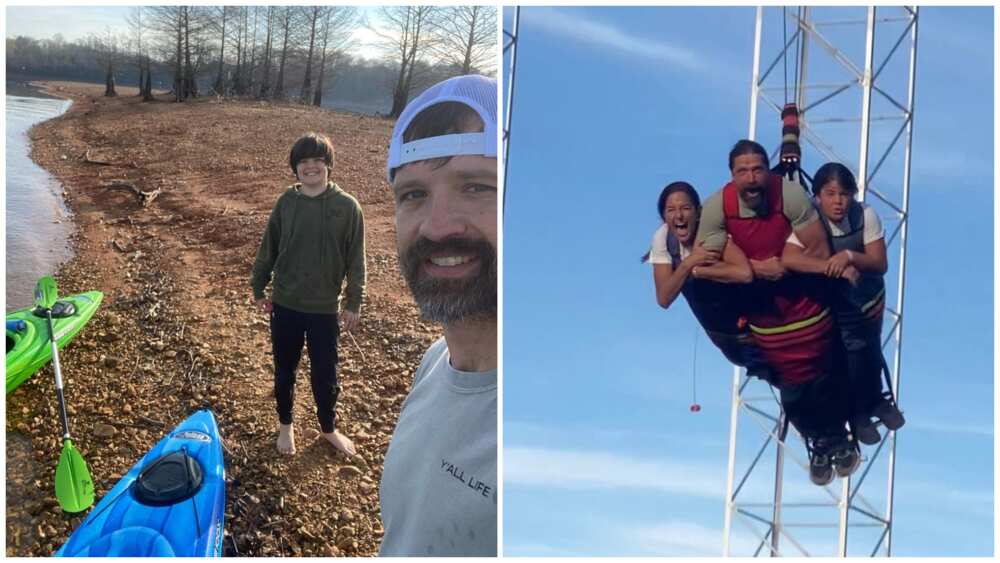 Beckett was born on 1 September 2012 and turns 11 in 2023. Like Walker's other children, Beckett has a song named and dedicated to him. His father released the single Beckett in 2016 when the child was four. In the song, Walker is in awe of his son's childlike carefree attitude and aspires to be more like the child.
Loxley Hayes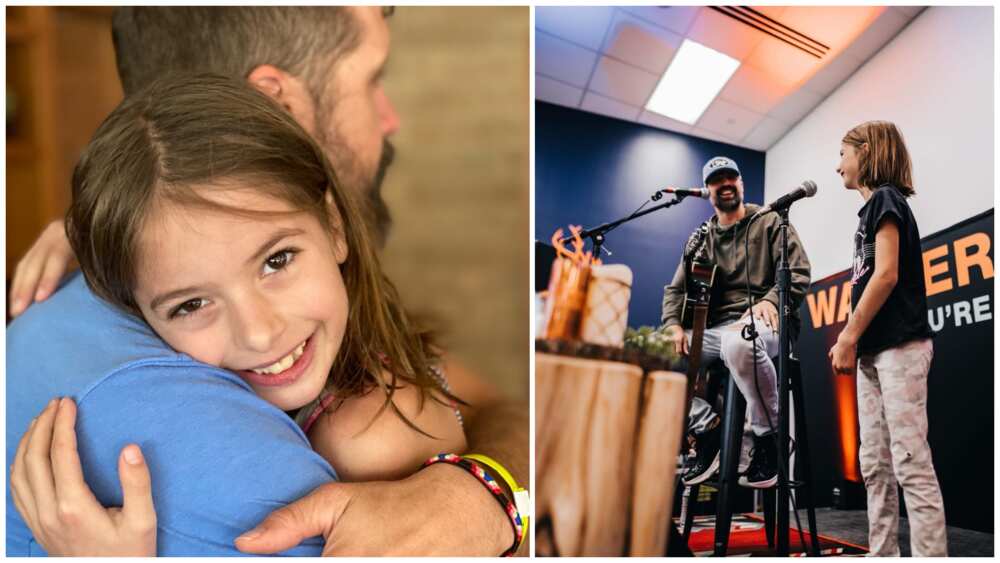 Loxley is the singer's second daughter. She was born on 7 August 2013. She is nicknamed Lolly and also takes after her father musically. She is featured in his single If Father Time Had A Daughter, released in 2023. Lolly has been joining her father and sister, Lela, in their dance videos.
Everly Hayes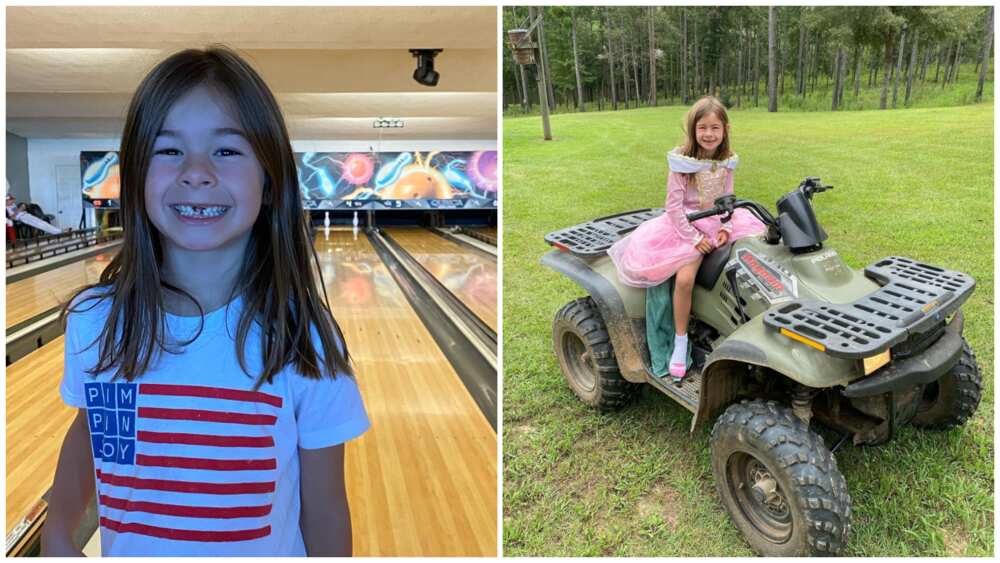 Everly's family found her cute and squishy as a baby and nicknamed her The Goo or Gooey. The celebrity child was born on 27 August 2015 and is eight years old as of 2023. She "officiated" the ceremony where her parents renewed their vows in 2022.
Oakleigh Klover Hayes
Oakleigh Klover Hayes is the singer's late daughter, born on 6 June 2018. Unfortunately, the baby died the same day due to pregnancy complications.
In an interview with People, the couple revealed that Laney had a uterine rupture. The tear occurred during labour, causing the baby to suffocate. The condition is rare but catastrophic and risks both mother and baby. Although her emergency caesarean section helped save the singer's wife, the doctors could not save baby Oakleigh.
Though heartbroken about their loss, Hayes was grateful for their family's love for each other. In 2022, he penned a song, Six On Earth, One In Heaven, to honour her memory. He is yet to release the whole song, but snippets are available on TikTok.
Do Walker Hayes' kids travel with him?
Yes, the singer takes his whole family with him on tours. In February 2022, his wife, Laney, his six children and their two dogs, Hazel and Magnolia, joined him on tour for the first time. They travelled across the country in a family tour bus fitted with bunk beds. His family also joins him on stage so they can spend more time together.
Does Walker Hayes homeschool his kids?
Hayes' six children are all home-schooled. Since they are constantly on the road touring with their father, it would be challenging for them to attend formal school. Hayes' wife, Laney, predominantly teaches them as Walker focuses on preparing for his performances. As Hayes revealed, their tour bus is packed with books and games for their lessons.
FAQs
How many children does Walker Hayes have? The singer and his wife Laney have six children.
Did Walker Hayes adopt a child? No, he has not adopted a child.
Who are Walker Hayes' children? His children are Lela, Chapel, Baylor, Beckett, Loxley and Everly.
How old are Walker Hayes' kids? His eldest child is seventeen, while his youngest is eight as of 2023.
Does Walker Hayes homeschool his kids? Yes, the singer's six children are all homeschooled.
Do Walker Hayes' kids travel with him? Yes, the singer goes on musical tours with his whole family, including their two dogs.
Who is Walker Hayes' wife? His wife is Laney Beville Hayes, who he married in 2004.
Can Walker Hayes' kids sing? His daughters Lela and Loxley can sing and often harmonise with him on stage. His son Baylor is also musically inclined and plays the guitar and drums.
How many kids does Walked Hayes have? The country music star has six children with his wife, Laney. He and his wife homeschool their kids. His kids are also regularly included in his music as they develop their skills.
Legit.ng recently published an article about NBA Youngboy's kids. NBA YoungBoy is an American singer, rapper and songwriter. He was born Kentrell DeSean Gaulden on 20 October 1999 in Baton Rouge, Louisiana.
Although young, NBA YoungBoy is a family man with a big blended family. The rapper has been criticised heavily for having many children at only 23 years. How many kids does he have? Read more about his children and their mothers.
Source: Legit.ng