Rose Bundy's biography: what is Ted Bundy's daughter doing now?
Rose Bundy is the daughter of Theodore 'Ted' Bundy, a notorious American serial killer who was executed in 1989. Rose was conceived when her dad was in prison in what remains one of the most mysterious prison-related incidences to date. The association with her serial killer dad may have contributed to Rose's decision to live a quiet life away from the spotlight. How old is Ted Bundy's daughter, and what does she do today?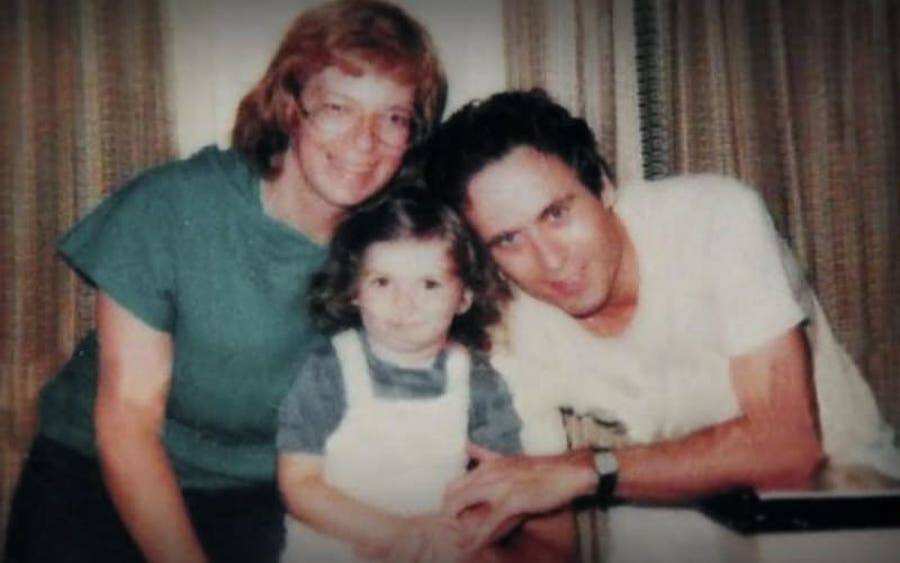 Rose became the subject of public debate after her birth at a time when America was still reeling from the shock of the revelations about her dad's misdeeds. More people sought to know about Rose after the release of the Netflix documentary titled Extremely Wicked, Shockingly Evil and Vile, which followed the life of Ted. Here is a quick look at Rose's details.
Profile summary
| | |
| --- | --- |
| Full name | Rose Bundy |
| Nickname | Rosa |
| Gender | Female |
| Date of birth | October 24, 1982 |
| Rose Bundy's age | 39 years (as of June 2022) |
| Zodiac sign | Scorpio |
| Place of birth | Florida, United States |
| Current residence | England |
| Nationality | American |
| Ethnicity | White |
| Religion | Christianity |
| Sexuality | Straight |
| Marital status | Married |
| Children | Three |
| Father | Ted Bundy |
| Mother | Carol Anne Boone |
| Half-brother | James Boone |
| Half-sister | Molly |
| Known as | Ted Bundy's daughter |
Rose Bundy's biography
How old is Rose Bundy? She is currently 39 years old as of 2022, having been born on October 24, 1982, in Florida in the United States. She grew up in Florida until her mum and dad's divorce, after which she left Florida for an unknown location.
PAY ATTENTION: Follow us on Instagram - get the most important news directly in your favourite app!
Where is Rose Bundy today?
Ted's daughter reportedly moved to England in 2002 and is now a stay-at-home mom in a quiet English village. Still, these speculations have never been confirmed.
Who is the mother of Ted Bundy's daughter?
Rose's mother was known as Carole Anne Boone. While Rose was Ted and Carole's only child, she had half-siblings from her mother and father's side. She has a half-brother named James Boone, born to her mother in a previous relationship.
Rosa also has a half-sister named Molly from her father's relationship with Elizabeth Kloepfer. Carole Ann Boone died in 2018 in a retirement home.
How was Ted and Carole's relationship?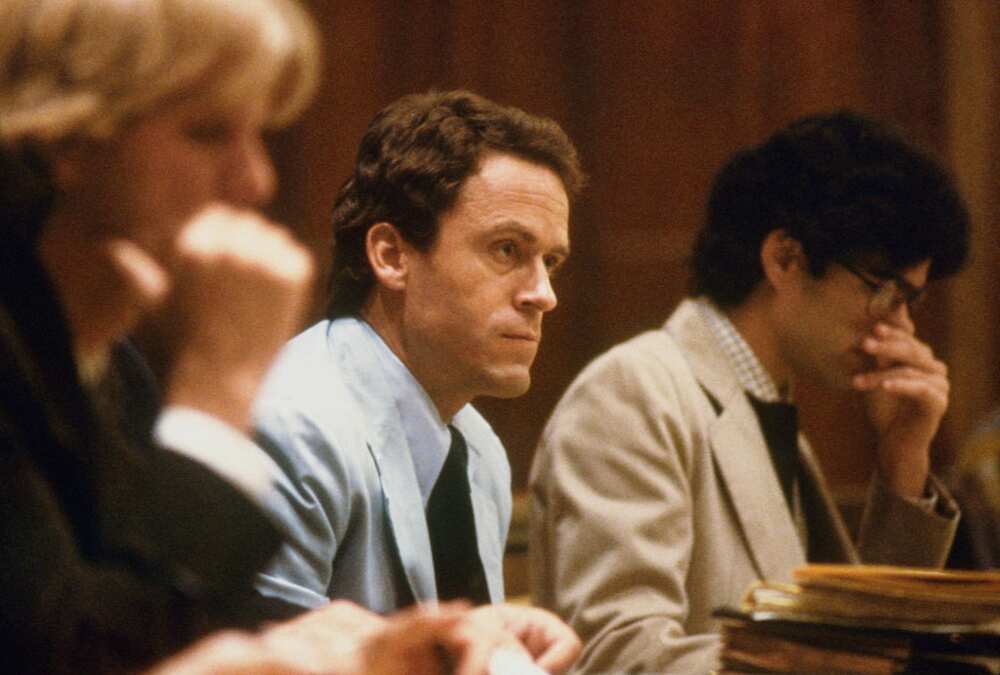 Carole and Ted met when they were colleagues at the Department of Emergency Services in Olympia, Washington, in 1974. Shortly after, they fell in love. The two had an interesting relationship that took place around the same time Ted was engaging in his killing spree.
The two eventually got married during Bundy's trial, after he took advantage of an obscure Florida rule stating that 'a marriage statement in court in front of a judge is sufficient to form a legal marriage'. Bundy would later propose to Carole when she took to the stand as one of the witnesses during his hearing.
How was Rose Bundy conceived?
The issue of Rose's conception has been quite fascinating over the years. Carole reportedly conceived Rose when Ted was in prison, serving time on death row. Since Carole believed in her husband's innocence, she occasionally visited him in prison. There are two conflicting theories explaining how Carole conceived.
At the time, conjugal visits were banned for all prisoners on death row. Still, according to Ann Rule's biography of Bundy, The Stranger Beside Me, prisoners were known to contribute money for bribing guards to allow them conjugal visits.
Another rumour surrounding Rose's conception states that Carole had smuggled a condom into prison, had Bundy transfer his genetic material into it, tie it, and give it back to her through a kiss. It is worth noting that at the time, the bribing of guards was not only achievable but quite common, making the first theory quite plausible.
When asked about it, Boone stated that the specifics of how we conceived 'was nobody's business.'
Where is Rose Bundy now?
Rose has lived away from the public eye since birth. There have been several documentaries, books, and films trying to shed more light on the life of Ted and his family.
Some of these are Ted Bundy (2002), Fry Day (2017), Extremely Wicked, Shockingly Evil and Vile (2019), The Only Living Witness (Stephen G. Michaud, 1993), The Stranger Besides Me (Anne Rule, 1980), and Ted Bundy: Falling for a Killer (2020).
In the Amazon Prime documentary series Falling for a Killer, where Carole's face is shown, Rose's face is shown as a blurry image. There are barely any photos of Rose in the public domain.
Did Rose Bundy change her last name? It is suspected that both Rose and Boone changed their names to enable them to live their lives under the radar. Allegedly, Rose Bundy's new name is Abigail Griffin, but this is not confirmed.
Carole was shocked to hear Ted's confession and even avoided visiting him in jail. She went as far as not picking up his calls. The two then divorced in 1986, three years before Ted was executed in 1989.
Did Ted Bundy ever meet his daughter?
Not much is known about whether Ted got to meet his daughter. There are speculations that it was highly likely the then 6-year-old Rose was never allowed to contact her dad before his execution.
Is Rose Bundy still alive?
Yes, Rose is still alive. She reportedly lives in Britain, as a housewife, with three kids. Her daughters and (or) sons are not known. Rose has lived her entire life out of the public eye, possibly due to her deceased father's criminal history.
One of the few people who have met Rose, interacted with her, and heard her version of things was Ann Rule, the author of The Stranger Beside Me. Rule interviewed Rose about her father and described her as an intelligent and kind woman.
Who was Ted Bundy?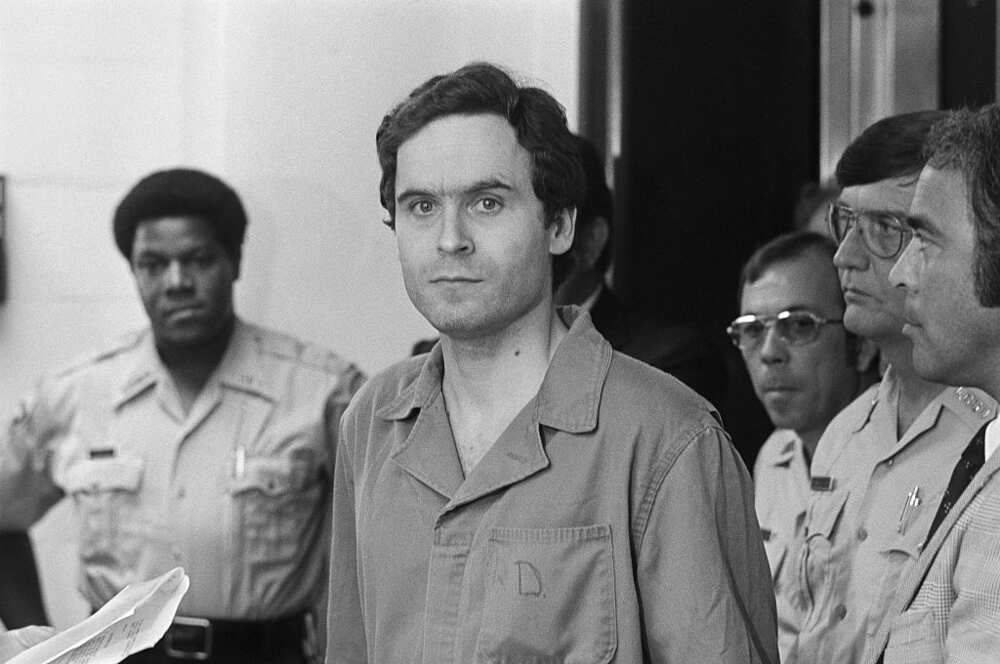 Ted, whose full name was Theodore Robert Bundy, was an infamous serial killer who kidnapped, r*ped and murdered several young women and girls in America between 1974 and 1978. Ted later confessed to 30 homicides in seven American states: Washington, Oregon, Utah, Florida, Idaho, Colorado, and California.
Interesting facts
Here are some interesting facts about Rose.
A forum post in 2016 showed that Rose occasionally used Facebook.
Rose's father got arrested because of one of his escaped victims.
Rose's life became a somewhat public social event for many Americans who were following her father's case.
Since her childhood, Rose Bundy has lived an extremely quiet life, away from the public eye. The current uncertainty about her name, current location, and marriage life is a testament to how much she has pursued a private life.
READ ALSO: Sydney Brooke Simpson's bio: What is OJ's daughter up to now?
Legit.ng recently published an article about the life of Sydney Brooke Simpson, OJ Simpson's daughter. The OJ Simpson murder case, also labelled as The Trial of the Century, was a highly publicized trial with massive local and international attention.
Sydney was OJ and the late Nicole Brown's daughter. She was only eight years old when her mother was killed; worse, she and her 5-year-old brother were asleep in Brown's condo the night of the murder. What is OJ Simpson's daughter up to now?
Source: Legit.ng