Rose Bundy's biography: what is Ted Bundy's daughter doing now?
Theodore 'Ted' Bundy is a well-known serial killer who confessed to the murder of 30 people. He was executed in 1989. At the time of his demise, he had one child named Rose Bundy. Interestingly, his daughter was conceived and born when he was on death row.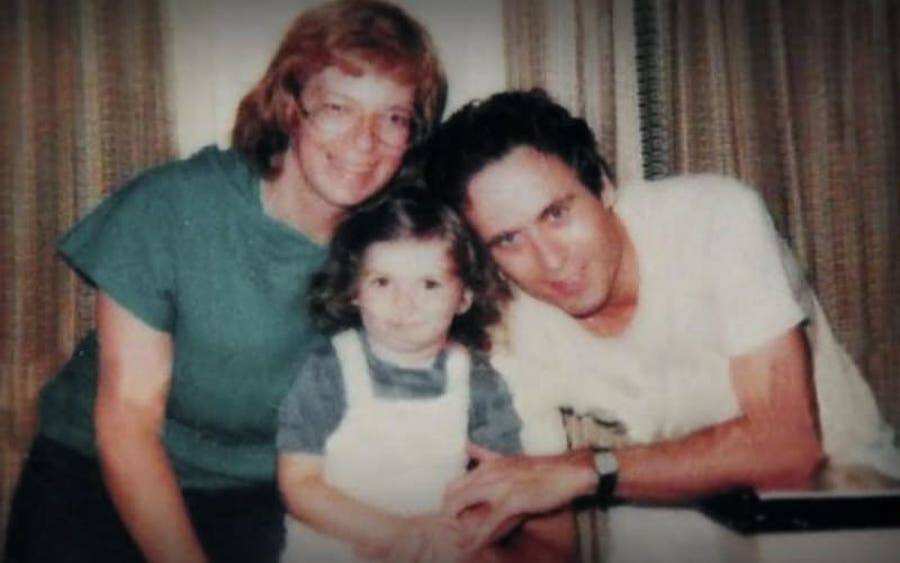 Rose Bundy came into the limelight immediately after her birth. At the time, the United States of America was still lurching from the shock of her father's crimes. Numerous people desired to know more about her after the release of Extremely Wicked, Shockingly Evil and Vile, a chilling documentary about her late dad.
Profile summary
| | |
| --- | --- |
| Full name | Rose Bundy |
| Nickname | Rosa |
| Gender | Female |
| Date of birth | 24th October 1982 |
| Rose Bundy's age | 40 years (as of 2022) |
| Zodiac sign | Scorpio |
| Place of birth | Florida, United States of America |
| Current residence | England |
| Nationality | American |
| Ethnicity | White |
| Religion | Christianity |
| Sexuality | Straight |
| Marital status | Married |
| Children | 3 |
| Father | Ted Bundy |
| Mother | Carol Anne Boone |
| Half-brother | James Boone |
| Half-sister | Molly |
| Known as | Ted Bundy's daughter |
Who is Rose Bundy?
Rose Bundy is a middle-aged lady who prefers to live her life away from the media. Even so, she is famous because of her father, Ted Bundy. Ted was an American serial killer who took away the lives of young women and kids.
How old is Rose Bundy today?
Rose Bundy's age is 40 years as of 2022. She was born on 4th October 1982, and her Zodiac sign is Scorpio.
Where is Rose Bundy from?
Ted Bundy's daughter was born in Florida, United States of America. She grew up in the same state until her parents' divorce.
Where is Rose Bundy now?
There are indications that Rose Bundy now lives in England. She reportedly moved there in 2002 and is now a stay-at-home mom of three in a quiet village. These speculations remain unconfirmed.
Who is the mother of Ted Bundy's daughter?
Rose's mother was known as Carole Anne Boone. Carole was Ted Bundy's wife and the couple was blessed with one child.
While Rose was Ted and Carole's only child, she had half-siblings from her mother and father's side. She has an older half-brother named James Boone. He was born to her mother in a previous relationship.
She also has a half-sister named Molly from her father's relationship with Elizabeth Kloepfer. Although Molly was not Ted's biological daughter, he was her father figure. Carole Ann Boone died in a retirement facility in 2018.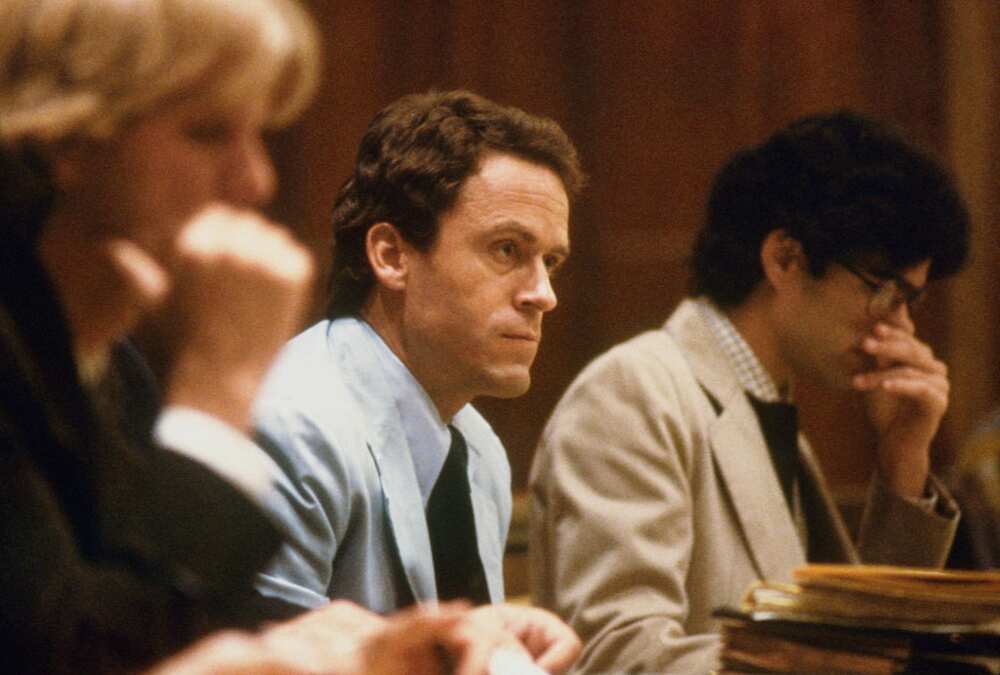 How was Ted and Carole's relationship?
Carole and Ted met in 1974. They were co-workers at the Department of Emergency Services in Olympia, Washington, USA.
Although the two instantly admired each other, they remained platonic for a while. Eventually, they started dating.
They had an interesting relationship. Ted was engaging in his killing spree without Carole's knowledge.
The two got married as Ted's trial was ongoing. This was after he took advantage of an abstruse Florida law stating that a "marriage statement in court in front of a judge is sufficient to form a legal marriage".
Ted later proposed to Carole when she took to the stand as one of the witnesses during his hearing.
How was Rose Bundy conceived?
Rose's conception has been a fascinating topic for many years. She was reportedly conceived when her dad was in prison, serving time on death row.
At the time, Carole believed in her husband's innocence, so she visited him in prison. She even relocated to Gainesville, about 40 miles from the facility, to be closer to her spouse. She conceived her daughter during this period.
At the time, conjugal visits were banned for all death row prisoners. There are two conflicting theories explaining how Carole conceived.
According to Ann Rule's biography, The Stranger Beside Me, prisoners were known to contribute money for bribing guards to allow them conjugal visits.
This theory indicates that Carole bribed prison wardens to get conjugal rights. She also allegedly smuggled illegal substances and money into the jail for him.
Another rumour surrounding Rose's conception states that Carole had smuggled a cond*m into prison. She allegedly had her spouse transfer his genetic material into it. He then secured and handed it back to her discreetly.
At the time, bribing prison wardens was pretty common, making the first hypothesis cogent. When asked to clarify the matter, Carole asserted that how her daughter came to be was not anyone's business.
Where is Rose Bundy now?
Rose has lived away from the public domain since birth. Documentaries, books, and films attempting to explore the life of Ted and his family, have been released, and some are listed below.
The Stranger Besides Me (Anne Rule, 1980)
The Only Living Witness (Stephen G. Michaud, 1993)
Ted Bundy (2002)
Fry Day (2017)
Extremely Wicked, Shockingly Evil and Vile (2019)
Conversations with a Killer: The Ted Bundy Tapes (2019)
Ted Bundy: Falling for a Killer (2020)
In the documentary series Falling for a Killer, where Carole's face is displayed, Rose's face is blurred. There are barely any photos of her in the public domain.
Carole was shocked to hear Ted's confession of murder. Ahe avoided visiting him in prison and would not pick up his calls after his confession. The two divorced in 1986, and Ted was executed three years later.
What is Rose Bundy's new name?
There are speculations that Rose and her mom changed their names to enable them to lead private lives. Rose Bundy's new name is Abigail Griffin, but this is not confirmed.
Did Ted Bundy ever meet his daughter?
It remains unclear whether Ted got to meet and interact with his daughter, even if she accompanied her mother on her prison visits after birth. She was six at the time of her father's execution.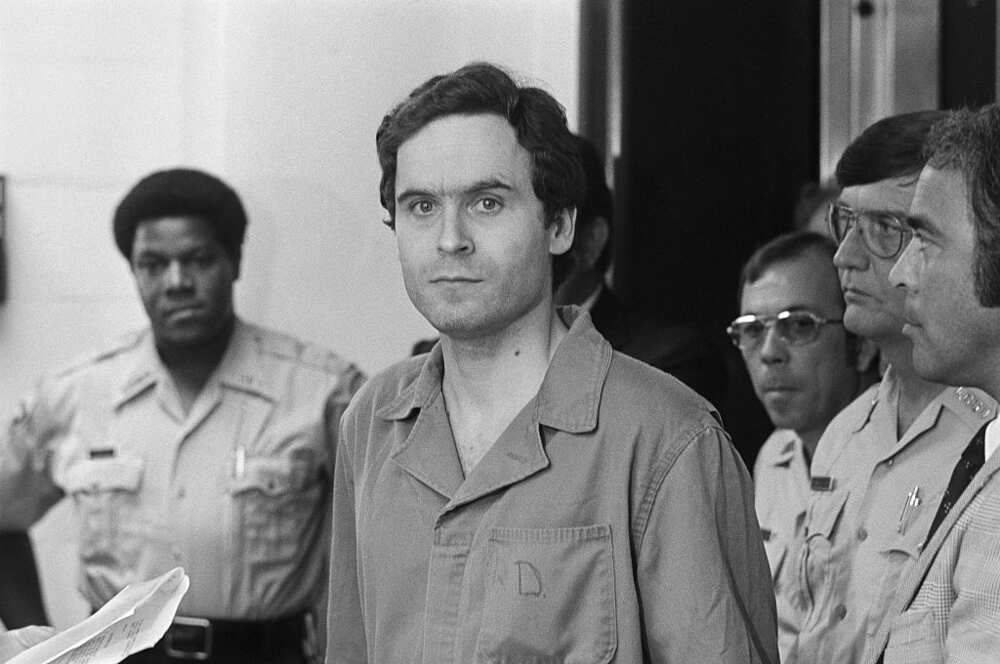 Is Rose Bundy still alive?
Yes, she is alive. Where is Rose Bundy today? She reportedly lives in England as a stay-at-home mother of three. Her daughters and (or) sons are not known.
She has lived her entire life out of the public eye, possibly due to her dad's criminal history. Ann Rule, the author of The Stranger Beside Me, reported that Rosa is an intelligent and kind woman but had no idea where she lives.
She further stated that Rosa and her mother had been through enough pain and that they deserved a private life. Therefore, she has no intention of looking for them for an interview.
Who was Ted Bundy?
Theodore Robert Bundy, alias Tes, was a serial killer who kidnapped, r*ped, and killed young women and girls in the United States of America. He committed these crimes between 1974 and 1978. He admitted to 30 homicides in seven American states, as listed below.
California
Colorado
Florida
Idaho
Oregon
Utah
Washington
Ted's victims had long hair, parted in the middle. They also wore hoop earrings. He received a triple death sentence and was executed in 1989. Carole brought Rose and her son James along on her visits to prison before the execution.
Trivia
In 2016, a forum post showed that Rose Bundy used Facebook on occasion but did not have official social media pages.
Rose's father got arrested after one of his victims escaped and blew the whistle.
Since childhood, Rose Bundy has lived a quiet life away from the cameras. The uncertainty about her name, location, and marriage is proof of her deep desire for a private life.
READ ALSO: Oulèye Ndoye's biography: who is Raphael Warnock's ex-wife?
Legit.ng recently published Oulèye Ndoye's biography. Ndoye is a respected global health and human rights policy advisor.
She came into the limelight after marrying Raphael Warnock, a famous preacher and politician. She often appears on various media platforms championing for the rights of children and women.
Source: Legit.ng