Ajiona Alexus Brown bio: age, height, parents, eye color
Young talents such as Ajiona Alexus amaze with their hardworking character, beautiful appearance, and incredible roles in TV shows and movies. Besides, this girl is a singer, a YouTube blogger, and a rising star from the USA.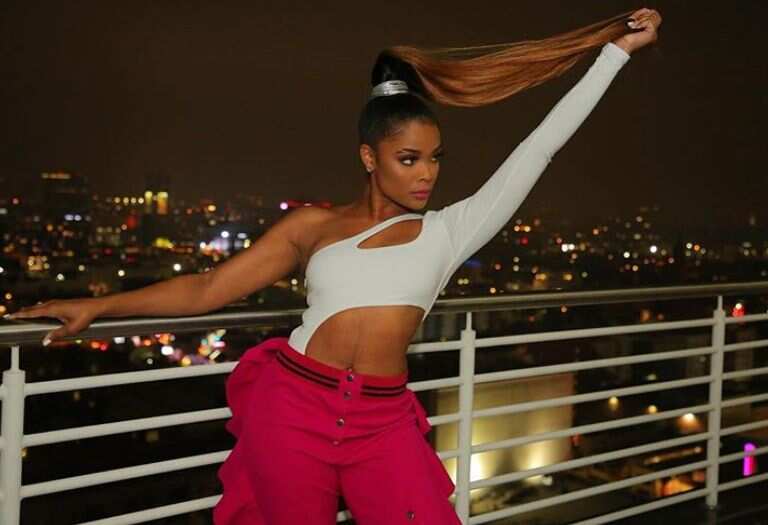 This beautiful teen actress is most famous for her appearance in TV series called 13 Reasons Why. She also played in other films, released her debut single, and seems to have a bright and promising future.
Ajiona Alexus profile summary
Full name: Ajiona Alexus Brown
Date of birth: March 16, 1996
Age: 23 years
Nationality: American
Ethnicity: African-American
Place of birth: Alabama, USA
Occupation: Singer, actress
Marriage status: Single
Height: 1.68 metres
Eye colour: Dark brown
Instagram: @ajionaalexus
Ajiona Alexus bio
This young beautiful lady was born in Tuskegee, Alabama in 1996. Her parents gave their daughter the name of Ajiona Alexus Brown.
Her destiny would be to star in 13 Reasons Why, Empire, and other TV series. However, 23 years ago she was simply a cute little girl.
Not much is known about her family, who Ajiona Alexus parents are, or what their names are. However, she shares images of her parents on Instagram.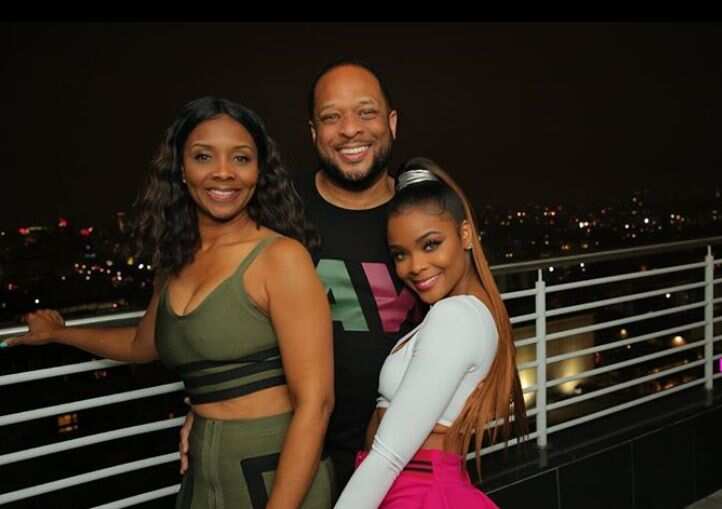 It is reported that the lady has an American nationality and is of African-American ethnicity.
READ ALSO: Britt Baron bio: birthday, age, height and hot photos
After moving to Birmingham, Alabama with her family, the girl chose to study Theatre Arts and graduated from the Alabama School of Fine Arts.
She has taken part in many theatre plays since her eight years. The young beautiful lady got her first TV role when she turned twelve years old. Since then, her career has been growing and developing.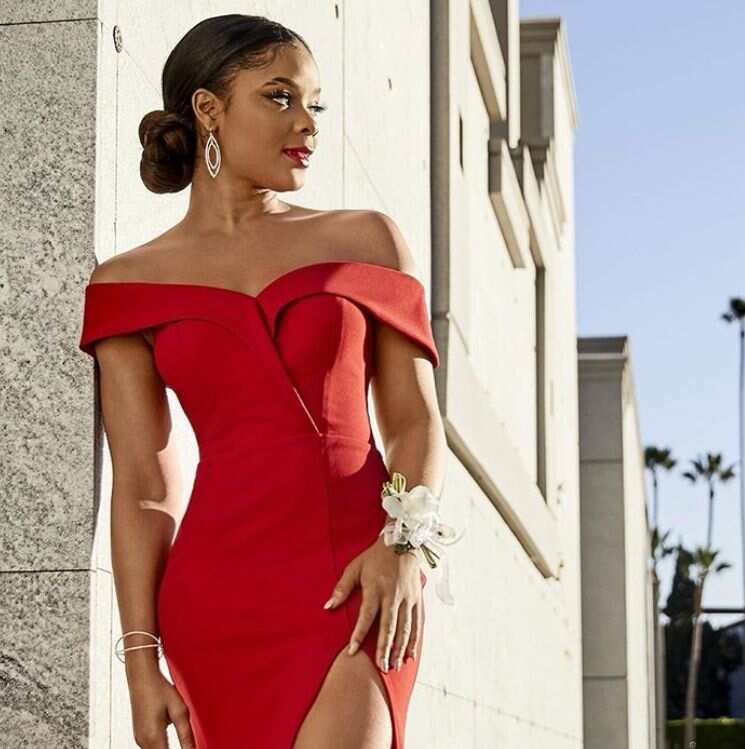 Ajiona Alexus 13 Reasons Why
This lady became extremely famous once she joined a project called 13 Reasons Why. This TV series is based on the novel by Jay Asher. Netflix created a teen drama that is loved by many viewers.
The show debuted in 2017. Its first season was loved by the audience and received great reviews from critics. The series was updated to Season 2 in 2017 and has been updated for the third season that will be shown to the public sometime in 2019.
The young actress portrays Sheri Holland in this show. Her character is a former teen cheerleader at a high school, which is a recurring role. So far, she was present in 18 episodes.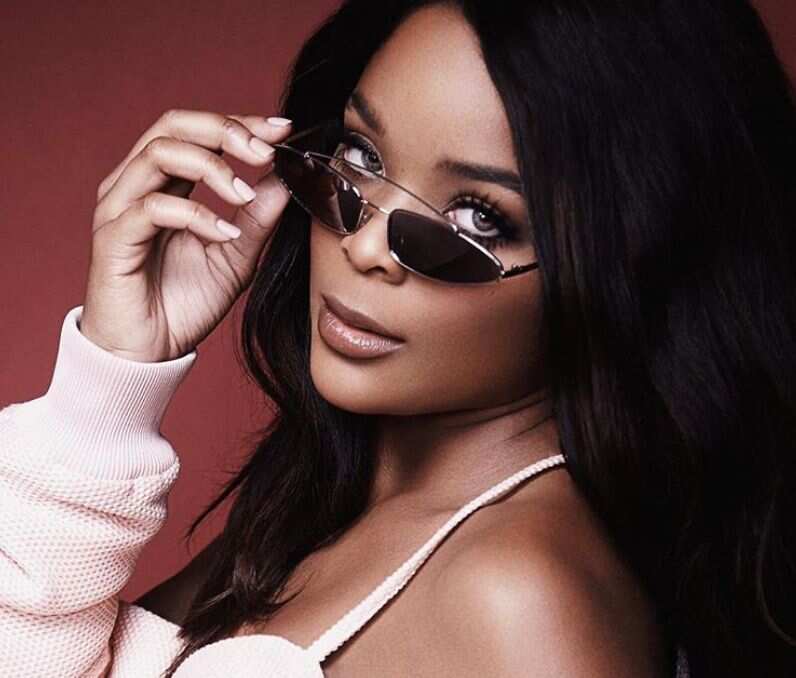 Ajiona Alexus Empire
Even before her appearance in 13 Reasons Why in 2017, this young lady made a breakthrough in her acting career when she received the role of young Cookie Lyon at Empire. It happened in 2016.
This TV series began in 2015. In 2016-2017, the actress appeared in this musical drama's nine episodes. Her role was recurring.
She also played multiple roles even before Empire and 13 Reasons Why. Back in 2012, she starred in TV sitcom The Rickey Smiley Show. The next year she was featured in Chelsea's Way. Then she was chosen to play the role of Tyra in Unspoken Words.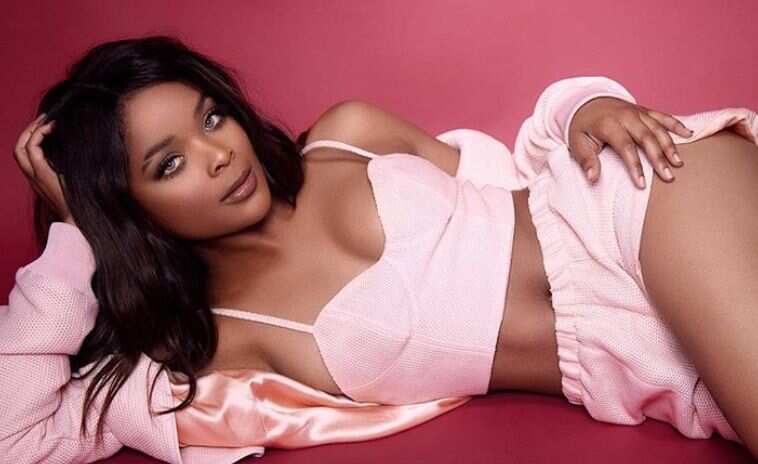 Her acting career impresses. The actress appeared in numerous films, including an episode in Grey's Anatomy and Code Back. She also got roles in My First Love, Acrimony, Breaking In, Bad Girl, Family Blood, and other movies.
One of her most recent appearances in TV series is a recurring role of Livvie in Runaways.
Besides playing in movies, she tested herself as a singer. In 2013, she released a single titled Dream Big. She also keeps adding her singing videos (mostly covers) to her YouTube channel since 2012.
Ajiona Alexus related to Gabrielle Union
After the appearance of Ajiona as Jasmine in the film Breaking In, people began to talk about her relation to Gabrielle Union who played Shaun Russel, the TV mother of Jasmine.
While it looks like they could be a mother and daughter in real life, the two actresses are not relatives. They only worked together in the movie.
Ajiona Alexus age
People who listen to the lady's songs for the first time or watch movies with this beautiful actress might be interested in finding the answer to the question "How old is Ajiona Alexus?" She was born on March 16 in 1996; thus, she is currently 23 years old. Her star sign is Pisces.
Ajiona Alexus height
The actress's height is 5 feet and 6 inches (approximately 1.68 meters).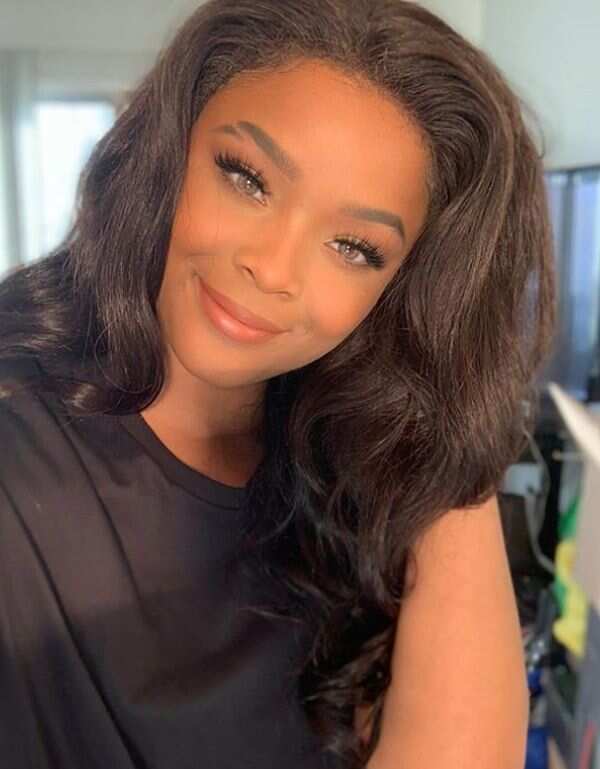 Ajiona Alexus eye color
This beautiful 23-year-old lady has an attractive appearance, a brilliant smile, and shiny hair. Ajiona Alexus eyes are incredible. She has dark brown eyes, and despite her beauty, she is believed to be single right now.
It is a short bio and career achievements by Ajiona Alexus. This beautiful lady is very talented and motivated to reach heights in everything she is up to.
READ ALSO: Top 20 richest musicians in America now
Source: Legit.ng