Cori Broadus biography: what is known about Snoop Dogg's daughter?
The popular rapper Snoop Dogg's children are all grown up now and are trying to carve their own life path. The media has especially taken an interest to his daughter, Cori Broadus. Who is she, and why is her name circulating online so often?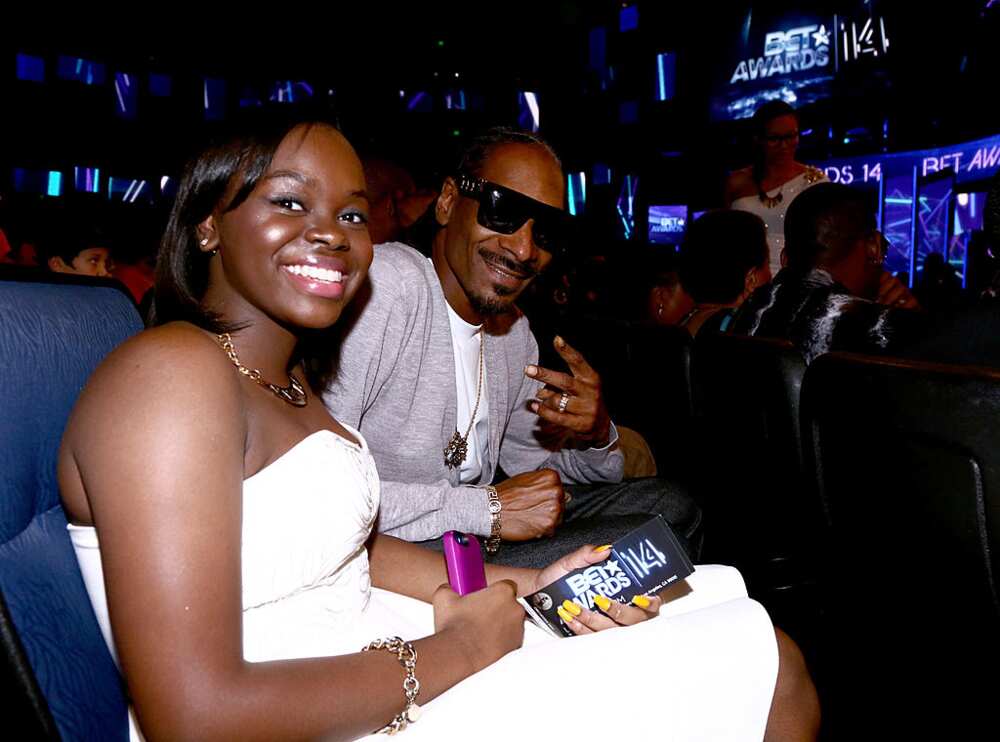 Snoop Dogg's daughter Cori Broadus is best known by her stage name CHOC. She is a child of the famous rapper and his wife of many years, Shante Broadus.
Just like her famous dad, this young lady is dabbling in the field of music and has collaborated with a few popular singers. She is planning to take the world of music by storm.
Profile summary
Full name: Cori Broadus
Stage name: CHOC
Birthday: June 22, 1999
Age: 21 years old (as of 2021)
Birthplace: California, United States
Height: 5 feet 2 inches (1 m 57 cm)
Nationality: American
Ethnicity: African-American
Occupation: Musician
Parents: Calvin Cordozar Broadus Jr. (Snoop Dogg) and Shante Broadus
Siblings: Corde and Cordell
Cori Broadus biography
Snoop Doggs kids have always been in the spotlight due to being a part of such an influential family. However, Snoop Dogg's daughter Cori is not bothered by it, as she likes being a part of the music industry and pursuing her own career.
She was born in California to her parents: the famous rapper Snoop Dogg and his long-time partner Shante. Her nationality is American, and her ethnicity is African-American.
Aside from her, the married couple also have two sons, who are named Corde and Cordell. They were born in 1994 and 1997, respectively. She also has a half-brother Julian, born in 1998.
How old is Snoop Dogg daughter?
A lot of fans remember this girl since she was a kid, and are curious what is Snoop Dogg daughter age now.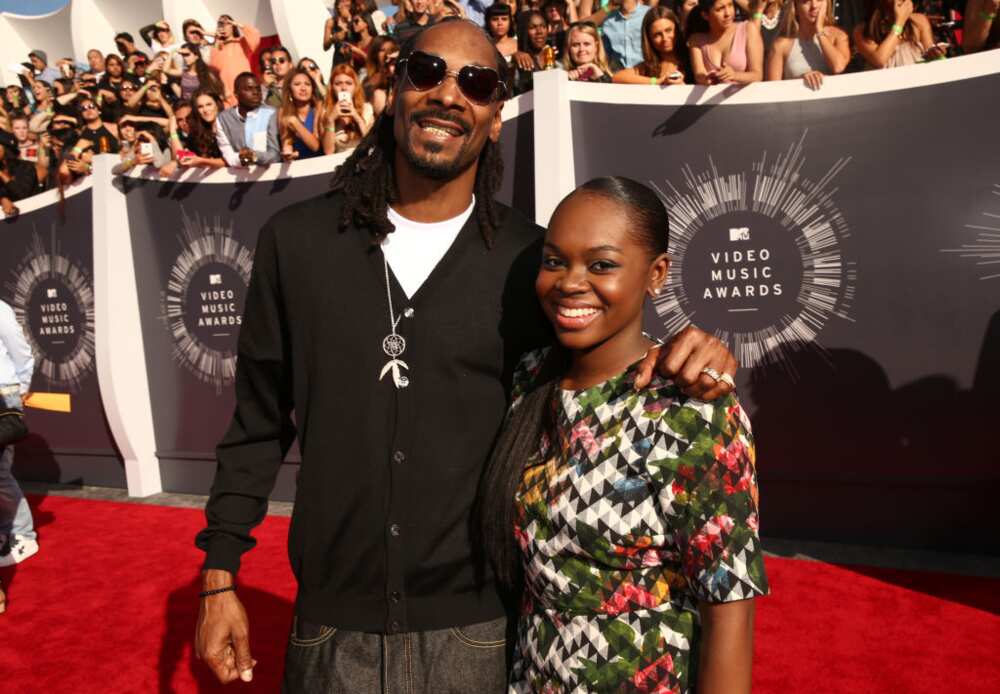 Currently, Cori Broadus age is 21 years, as of 2021. She was born on June 22, 1999.
Childhood
When Snoop daughter was a young child, she was diagnosed with lupus, an autoimmune disease in which the body's immune system becomes hyperactive, attacking healthy tissue. However, she was instantly put on medicine and recovered from the illness.
Although at the time her parents were separated due to their differences, they decided to remain together for the sake of their daughter. They revived their failing marriage to support her.
Not much is known about Snoop Dogg daughter's education, yet she graduated from Ramon C. Cortines School of Visual and Performing Arts. Ever since her young years, she admired her father's choice of profession and developed an interest in music.
Career
In August 2011, Snoop Dogg's daughter released her debut single "Do My Thang", which made her greatly popular. Eventually, it led to the release of her second single "SMH".
A year later, she put out a new single "Daddy's Girl", for which she collaborated with her father. Additionally, she appeared in his documentary titled "Reincarnated". She was not new to appearing on his shows, given how she was on the reality series "Snoop Dogg's Father Hood" for a few episodes.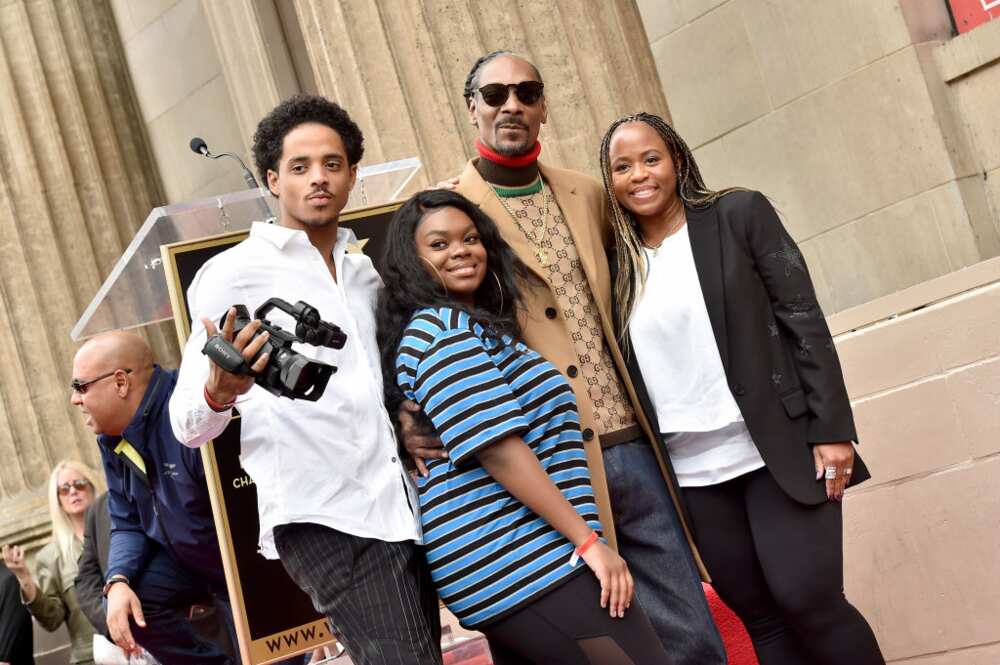 2013 was the year when she once again featured on his track "No Guns Allowed", for which her father collaborated with Drake. Three years later, the girl shared more of her own music, with the release of "Outside" and "Sittin' In My Room".
In 2018, the girl adopted a new pseudonym "CHOC" and released a new song "Same", which was made in an R&B style and conveyed a good message related to female empowerment. Later this year, she shared another R&B single with her fans, which was titled "New Phone, Who Dis?" and featured Kamaiyah.
The daughter of the famous rapper often promotes body positivity and self-love and is not afraid to try new things in regards to her appearance, which she happily shares with her followers on social media.
She also has a YouTube channel under the name CHOC where she posts her music videos and covers. Before adopting this name, she used to go by Cori B.
Cori Broadus height
This musician is a rather short woman. Her height is 5 feet 2 inches, which equals 1 m 57 cm.
Personal life
Today, the young lady is in a happy relationship. She is dating a man whose name is Wayne.
Cori Broadus may be known primarily as Snoop Dogg's daughter, yet this beautiful and talented young woman has a lot of talent and charisma of her own.
READ ALSO: Lakiha Spicer bio: what do we know about Mike Tyson's wife?
Legit.ng recently reported about the boxer Mike Tyson's third wife, Lakiha Spicer. She has an interesting backstory which will not leave you indifferent.
How did she meet the famous athlete, and how many children do they have together? Learn about this and many other fascinating moments from her biography.
Source: Legit.ng