Best songs of Zinoleesky: 20 tracks to add to your playlist
Zinoleesky, whose real name is Oniyide Azeez Abdul Adigun, is a Nigerian singer, songwriter and recording artist. The Nigerian singer, famously known for his track Ma Pariwo has gained immense fame due to his talent. He is among the fast-rising, talented and wealthiest artists in Nigeria. His Afrobeat music is entertaining and loved by many. This article has a list of the best songs of Zinoleesky that you might want to add to your playlist.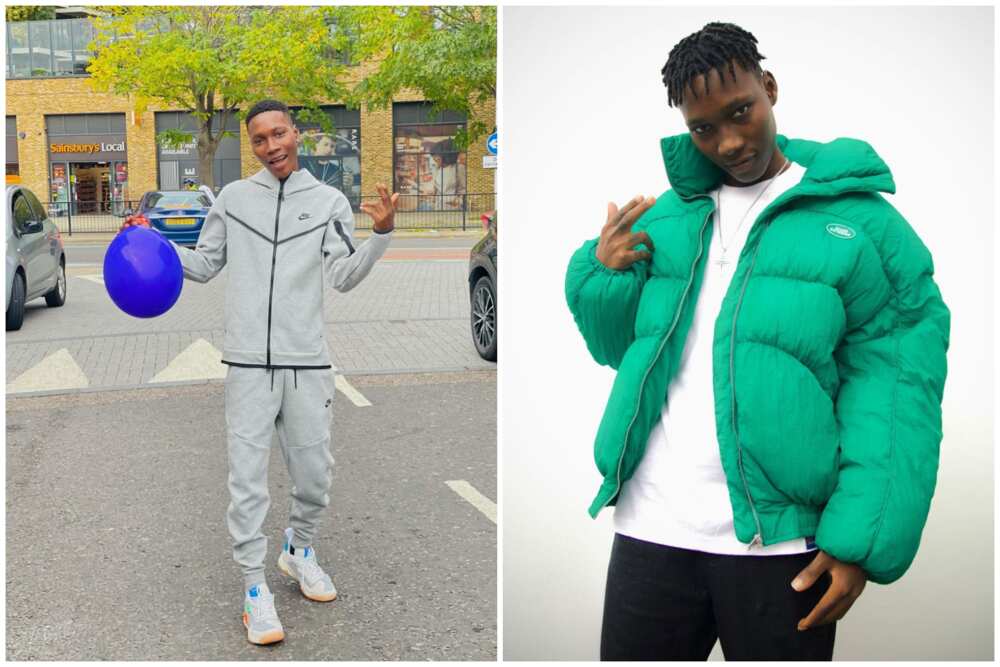 Oniyide Azeez was born on 21 November 1995 in Ogun State, Nigeria. He started his music career at a tender age. The Nigerian musician started releasing freestyle songs on social media with his friends like Lil Frosh and Ibradosky. His musical career is steadily growing due to his efforts. Some of his famous songs include Personal, Call of Duty and Ma Pariwo.
Best songs of Zinoleesky
What song made Zinoleesky famous? The song that made him famous is Ma Pariwo. He released the track in 2020, and it became an instant hit catapulting him to fame. Presently, it has over 4 million views on YouTube. Here is a list of the best Zinoleesky songs.
This is the track that made Zinoleesky famous. He released the track in 2020, which was well-received by his fans. The hit is about his affair with a lady he loves. The lyrics imply the lady loves him and does not want to let go of him. It is one of the best love songs you should add to your playlist.
The banger was released in 2022. It is one of the trending songs of Zinoleesky. The track is about people's different opinions when a person becomes successful in life. According to the Nigerian artist, people assume that when a person succeeds in life, things are easy for them, and they do not see the struggles they went through to reach where they are now.
3. Call of Duty
The track is one of the best hits from the Nigerian singer, who released it in 2022. The songwriter attempt to equate the famous Call of Duty game to devotion to his lover. According to him, like the game, he is ready to devote everything he has, including his life, to make his lover happy.
The track, Loving you, is probably the number one track you should add to your playlist. The lyrics of this song are amazing and touching. The track is about someone extremely in love with a lady, and he is willing to do anything for her to see her happy. According to this song, a man can do anything for the woman they are in love with. The singer released this track in 2022.
Kilofeshe is a Yoruba word meaning 'What do you want to do'. It is a phrase of someone daring you. Zinoleesky talks about not being moved by doing ordinary things but extraordinary things. And so you have to do extraordinary things too if you want to impress him. The song's video was released in 2020, and it has over 4.9 million views on YouTube.
6. Yan Yan Yan
Yan Yan Yan is one of the latest songs of Zinoleesky, and he released the song in 2022. If you are a lover of good music, this incredible song should not miss in your playlist. The Nigerian singer is singing about a girl. In the track, he tells her that he doesn't know himself and what is going on in his head if she does not know him.
7. Gone Far
When did Zinoleesky drop Gone Far? The Nigerian artist released this track in 2021. Gone Far is about his success and the far he has come from where he is now. It is a motivation to those people who are struggling now because something good is awaiting them in future. It talks about how he was once down and is now up and gone far.
The singer released Rocking in 2022. It is about having fun and partying. The song sees the artist reflecting on his relationship with the women in his life, money and obsessive desire to keep the party going. The song is all about good vibes and having fun.
9. Who Knows
He released the song in 2019. It is an inspirational song about how nobody knows how tomorrow will be except God. In the track, he features a talented rapper Lil Frosh. If you are in a position where you feel like everything is over, listening to this song will help you keep pushing on because you don't know what tomorrow holds.
The track Money was released in 2019, and the artist features Zlatan. Everybody wants money because, without money, You can lead a miserable life. The song is all about making money, and according to the Nigerian singer, he wants money badly, and if it is not about making money, then it is not making sense.
Zinoleesky released this single in 2020. The song is about his affair with a lady and how he intends to keep it a secret and won't let anybody know about them, not even his mother. According to him, he will not do anything to offend the lady; if he does, she will put a bullet in his head.
12. Caro
He released the Caro in February 2020, featuring the Nigerian singer Naira Marley. The two singers feed off each other's energy as they rap about beautiful women, money and energy. It is about how men are willing to spend their money and energy on a beautiful woman.
The Joromi track was released on February 2019. It is a song you should probably add to your playlist because it has sweet and enticing lyrics. Joromi in this song is a word that means how a lady excites the artist. The lady makes him feel so much love, and according to the singer, he has never seen such kind of love before.
The Nigerian songwriter released the track Angeli in December 2020. Angeli is fantastic, and as a music lover, adding it to your playlist can be the best idea. The beat of the song and the vocals makes it interesting.
15. Firi Yoyo
The Nigerian singer released the track in 2019, which features him, Ibradosky and Lil Frosh. The music is not only fun to listen to, but the video is also fantastic, and it has some excellent dance steps making the track amazing to watch and listen to. If you like dancing, you will enjoy listening to this track.
16.
He released Naira Marley in 2021. In the song, Zinoleesky talks about the blessings in his life and that getting such blessings is not luck but by God's grace. People want to drag him and don't want to see him move, but God keeps blessing him, and he will keep doing great things.
Nitori E was released by the Nigerian singer in December 2020. He is singing about a girl whom he is in love with, and the girl makes him feel good and relaxed. In the track, he praises the lady with sweet words, making her feel special and loved. Adding this song to your playlist will make you enjoy the lyrics more because its great message is fantastic.
This is one of the fantastic tracks by the talented musician, Zinoleesky, released in 2019. In the song, he celebrates his rise from the virtual underground and confidently foreshadows his imminent break into mainstream territory. This is one of his best songs because it is an inspiration, especially to upcoming musicians.
19.
The track features Zinoleesky and Tiwa Savage. It was released in 2022. The song talks about the relationship between two people who are getting along and enjoying each other's company. The two have been through so much and have worked for what they have. The lyrics of the song make it enjoyable.
20.
This fantastic track was released in December 2020. What makes the song the best is the lyrics and its beat. You should add it to your playlist to make it more enjoyable and fun whenever you play music with your friends. In the song, the Nigerian singer asks a lady if he is the one now. He wants the girl and is willing to do anything to have her.
Zinoleesky is a talented Nigerian singer who has gained fame due to his amazing songs. He rose to fame after releasing the music Ma Pariwo. Hopefully, you will make your playlist more enjoyable by adding the best songs of this Nigerian musician to it.
READ ALSO: Best rapper in Nigeria: top 10 artists that have earned recognition
Legit.ng recently published an article about the best rappers in Nigeria. Many of these rappers have achieved success in their music careers internationally. The number of Nigerian rappers succeeding in a music career is increasing.
Nigerian music is the most successful in Africa, with the best female and male rappers. Some of the best rappers in Nigeria include Olamide, Shaybo, Vector and Eva Alordiah. These rappers have greatly influenced hip-hop culture.
Source: Legit.ng