Calum Hood bio: age, height, sister, girlfriend, net worth, tattoos
Calum Hood is a famous Australian singer and songwriter. He is well known for being the bassist of the pop-rock band 5 Seconds of Summer. The Australian musician also provides backing and lead vocals in the group, which consists of Michael Clifford, Luke Hemmings, Ashton Irwin and himself.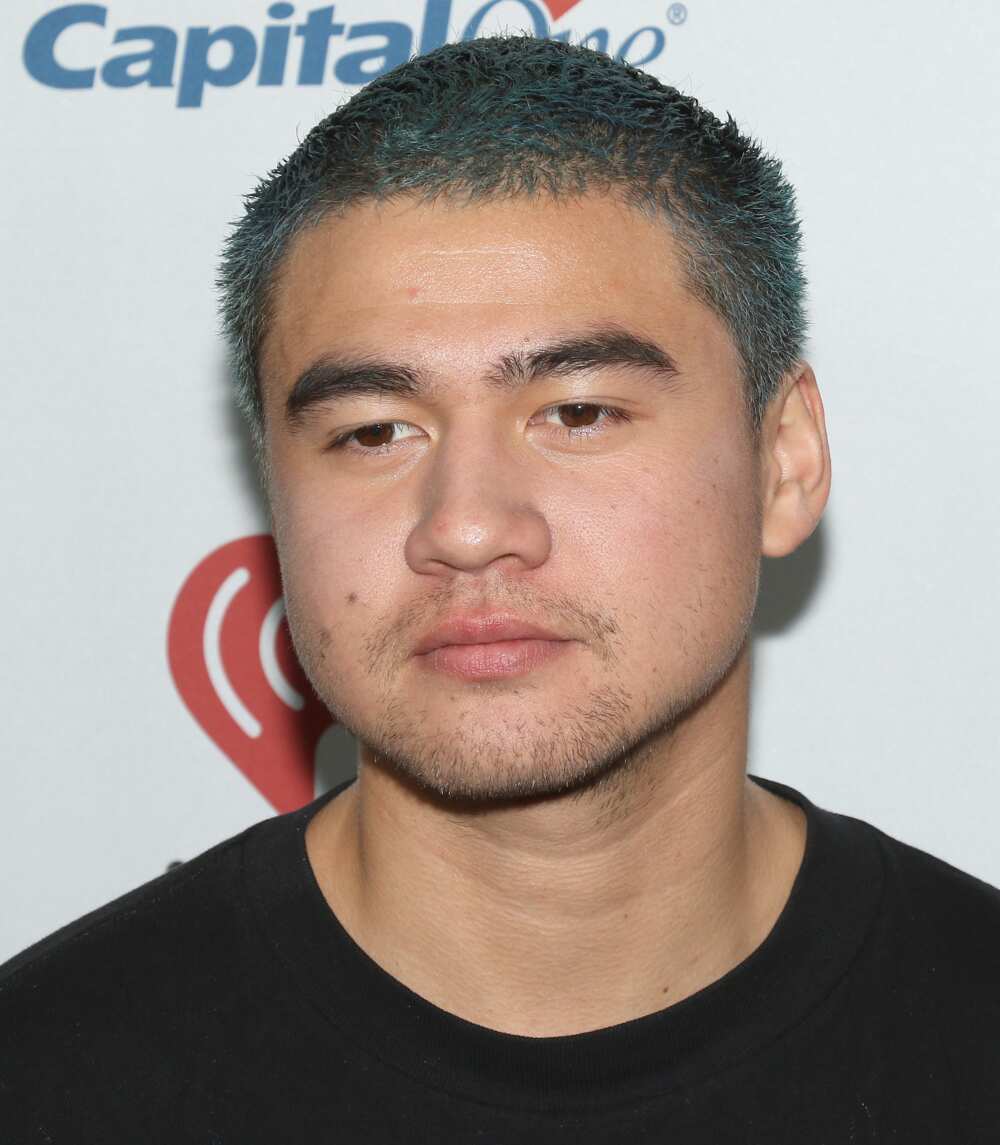 Calum and his fellow band members were originally YouTube celebrities who covered songs of several notable artists. They instantly rose to the mainstream music scene, and today, their band is one of the most popular bands in the world and one of the most successful Australian musical exports in history.
Profile summary
Real name: Calum Thomas Hood
Date of birth: January 25, 1996
Birthplace: Mount Druitt, New South Wales, Australia
Age: 25 years (as of 2021)
Nationality: Australian
Ethnicity: Mixed
Profession: Musician
Net worth: $20 million
Instagram: @calumhood
Calum Hood biography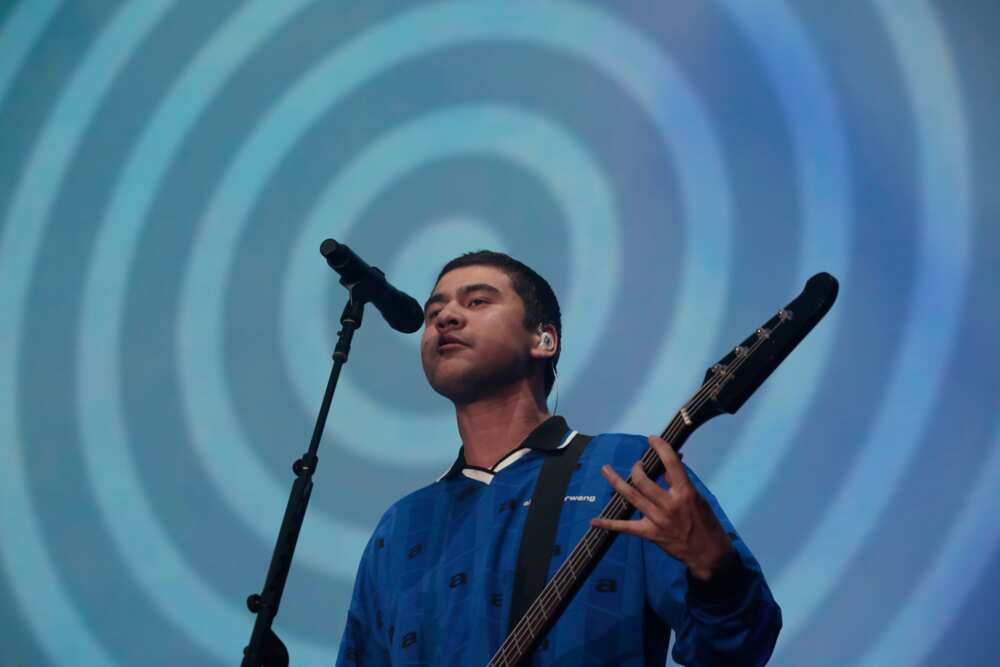 Calum Hood date of birth is on January 25, 1996. He was born and raised in Mount Druitt, New South Wales, Australia, to Joy and David Hood.
His father is a former Coca-Cola employee, while his mother worked in the superannuation industry. He has a sister named Mali Koa Hood.
Calum Hood sister is a vocalist and was a contestant on The Voice Australia. She was eliminated in the battle round of the competition.
How old is Calum Hood?
As of 2021, Calum Hood age is 25 years. Calum Hood birthday is on January 25 every year.
Education
Calum was a bright student who attended Norwest Primary School. Later on, he joined Norwest Christian College and took a keen interest in sports, especially football.
However, when his music career took off, he declined a national football tournament and dropped out of school to give more time to his band.
Music career
Calum was passionate about music and began playing the guitar frequently. He, later on, began creating covers with his high school friend Luke.
In 2011, a friend called Ashton joined them as a drummer, and together they formed a band. They created a YouTube account and began uploading cover videos from different artists.
Their band became more famous after One Direction star Louis Tomlinson tweeted that he was a fan of their band. This brought them global recognition, and soon Sony ATV Music Publishing signed them.
They began performing their songs, which attracted more fans. In 2014, they released their first single, She Looks So Perfect, with Calum writing the lyrics.
The song topped music charts in Australia, New Zealand, and Sweden. Since then, they have released great hits and albums that have been played worldwide.
Albums
5 Seconds of Summer
Sounds Good Feels Good
Youngblood
Calm
Lives
Meet You There
Singles
Here are some of their famous singles.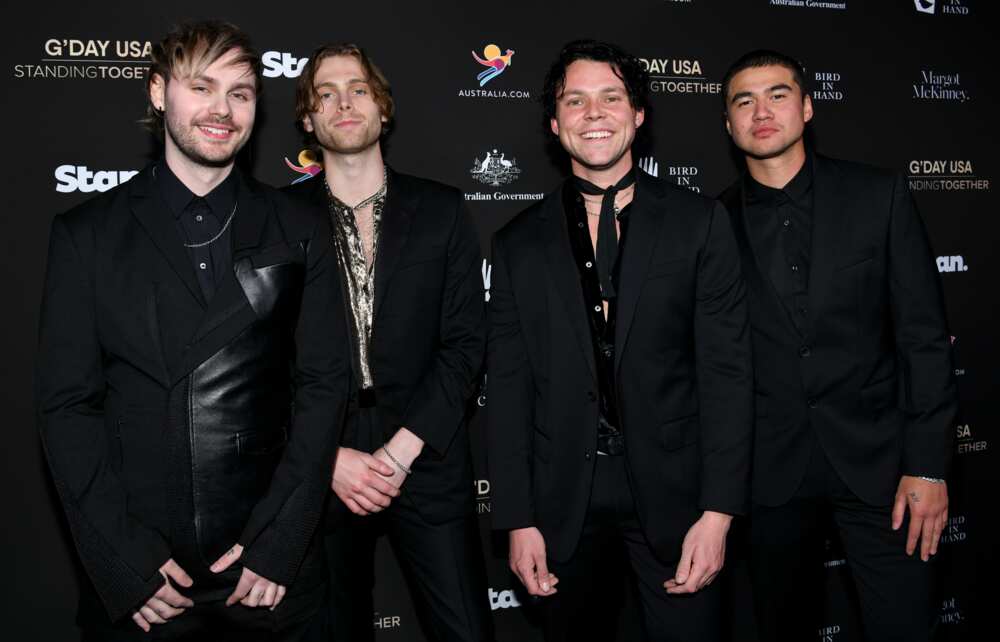 Babylon
Bad Dreams
Beside You
Best Friend
Castaway
Disconnected
Don't Stop
Empty Wallets
Everything I Didn't Say
Fly Away
Gotta Get Out
Heartache On The Big Screen
Heartbreak Girl
Hey Everybody!
I Can't Remember
If Walls Could Talk
If You Don't Know
Independence Day
Invisible
Jet Black Heart
Kiss Me Kiss Me
Lie To Me
Lost Boy
Midnight
Monster Among Men
Moving Along
Mrs All American
Never Be
Out of My Limit
Outer Space/Carry On
Over and Out
Rejects
San Francisco
Talk Fast
The Girl Who Cried Wolf
The Space Between A Rock And A Hard Place
Tomorrow Never Dies
Too Late
Try Hard
Unpredictable
Valentine
Vapour
Voodoo Doll
Want You Back
When You Walk Away
Wherever You Are
Youngblood
Wildflower
Calum Hood girlfriend
The musician says that he possesses a soft corner for intelligent girls with brown hair. He was rumored to be romantically involved with Nia Lovelies, Lucy Kaufmann, Samantha Alaimo, and Caitlin Davis.
He was also involved with Maddy Harris, a YouTube personality. It is said that Calum and Maddy were only together for a few months and that they broke up because of Calum's schedule, which almost always kept them apart.
Calum Hood tattoos
The musician has at least 17 known tattoos: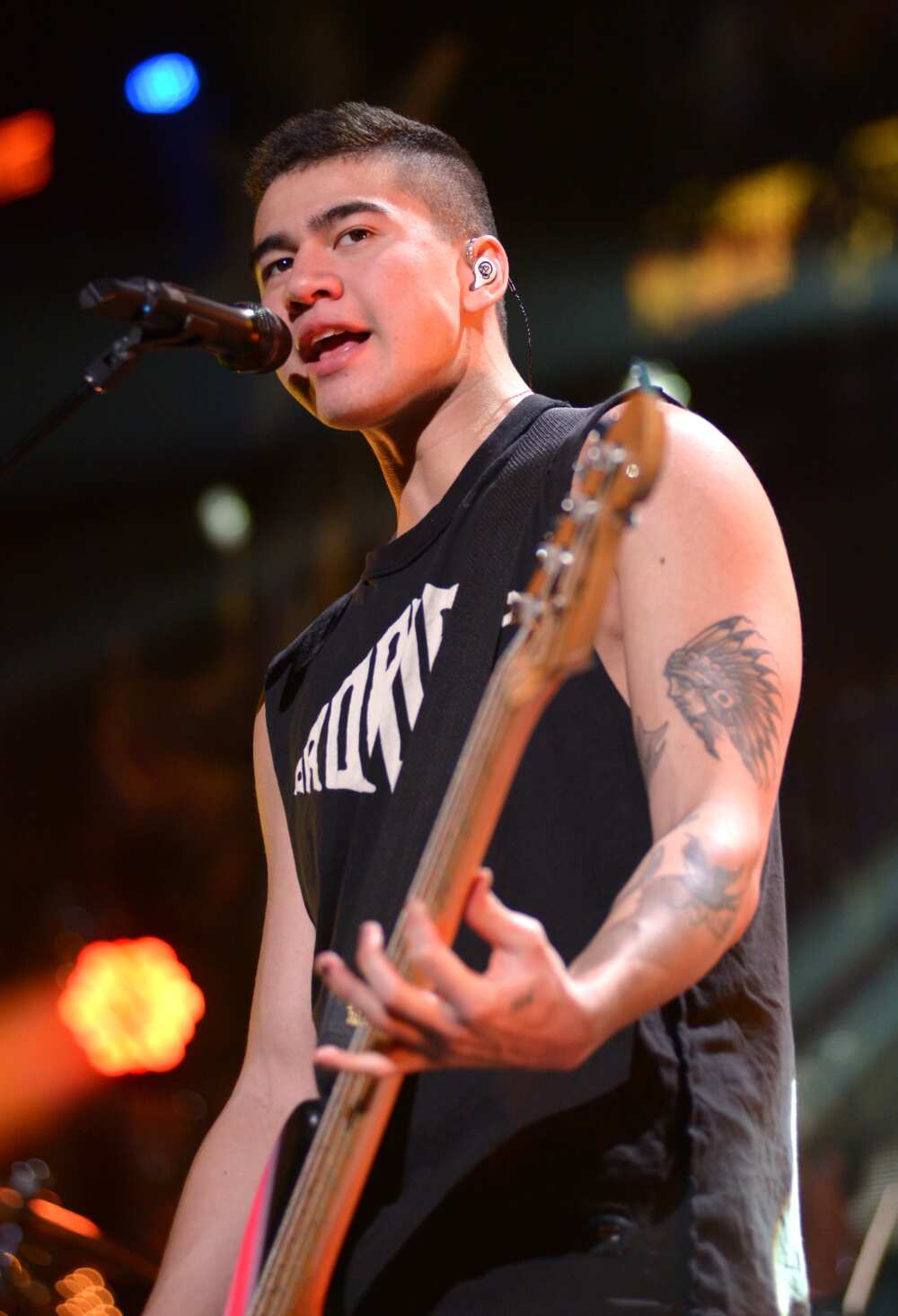 A horseshoe on his arm
JKH on his hand
ALIVE on this wrist
Silver fern leaf on his chest
2012 in Roman numerals on his chest
A dagger on the back of his arm
DSH on his hand
A bird with Mali-Koa
Bali Tour 16 on his ankle
R on his ankle
Choose Life on his chest
But why would I want to do a thing like that on his chest
The Used logo on his arm
Native American headdress on his arm
Scottish thistle on his arm
Skywards on his arm
Five tally marks on his arm
Calum Hood height
Hood is 6 feet and 1 inch tall, and he weighs approximately 78 kg. He has dark brown eyes and black hair.
Calum Hood net worth
He has an estimated net worth of $20 million.
Majority of his income comes from the band's album sales, merchandise, and gigs in several countries.
Facts about Calum Hood
Calum Hood's middle name is Thomas.
His star sign is Aquarius.
He attended Norwest Christian College, along with bandmates Luke Hemmings and Michael Clifford.
He dropped out of high school.
His shoe size is nine.
His favorite color is blue.
Back in 2012, Calum's celebrity crush was Kierra Folsom and Jessica Alba.
He hates crossing at Zebra crossings.
His father is of Scottish descent, while his mother is of Maori descent.
He has a sister called Mali Koa Hood, and her Twitter handle is @malikoa.
Calum is half Kiwi and half Scottish. Kiwi people are those indigenous to New Zealand.
He gets annoyed when people assume he is Chinese; however, he doesn't have anything against Chinese people.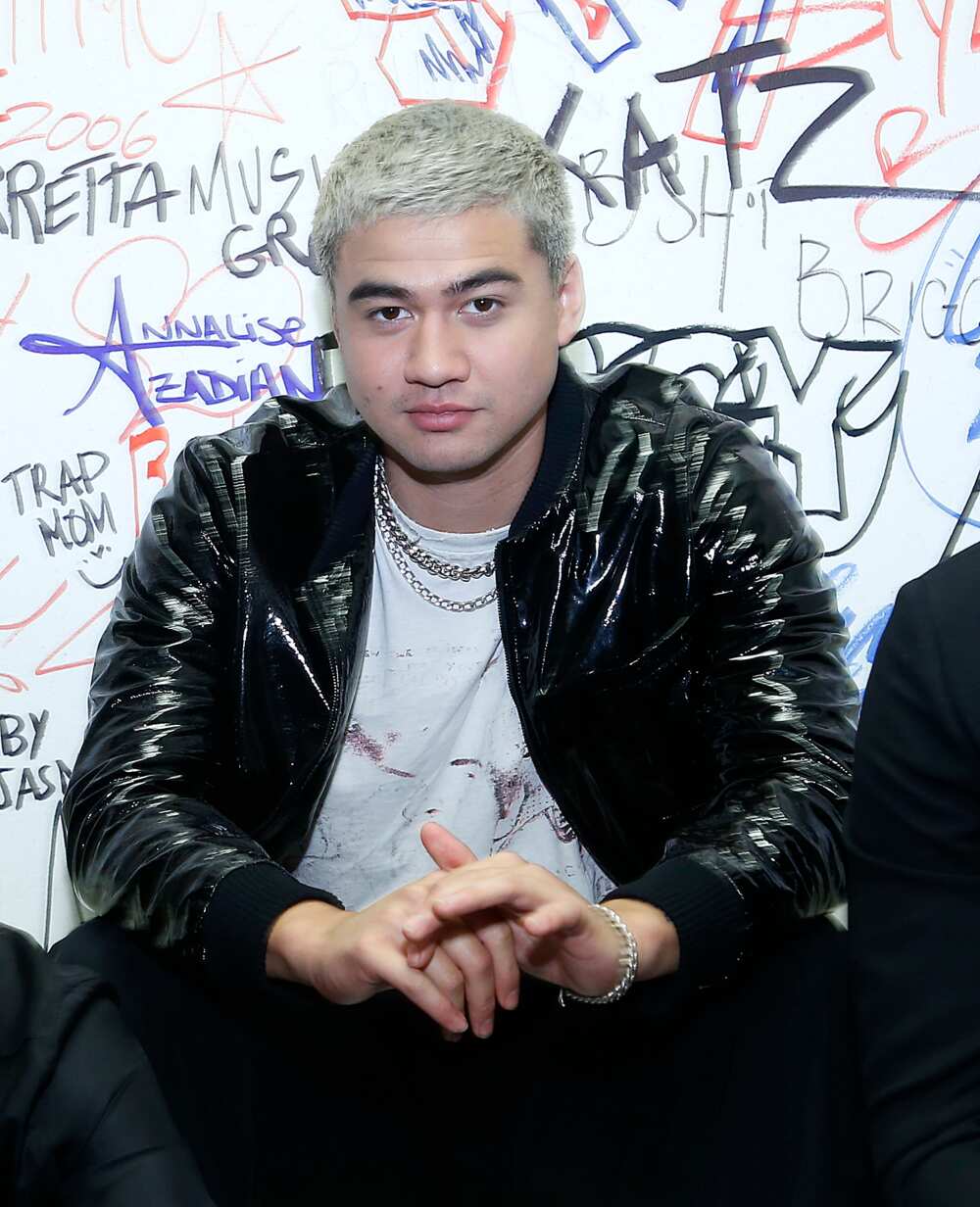 Calum Hood is one of the band members of the pop-rock band 5SOS. He is very hardworking and pushes the group to go beyond their limits.
READ ALSO: Lydia Bright bio: age, boyfriend, baby, net worth, weight loss
Lydia Bright is a well-known television personality from England who got famous after starring in multiple reality shows. She is also a successful beauty entrepreneur who has her own business.
As reported by Legit.ng, Lydia Bright is one of the successful reality TV alumni who managed to make a name for themselves.
Source: Legit.ng