Top trending Akon songs 2019
Akon is a celebrated artist all over the world. With Akon songs being diverse, he has not only entertained but also encouraged people. This article will be informative especially to those people who have not had a chance to listen to most of Akon hits.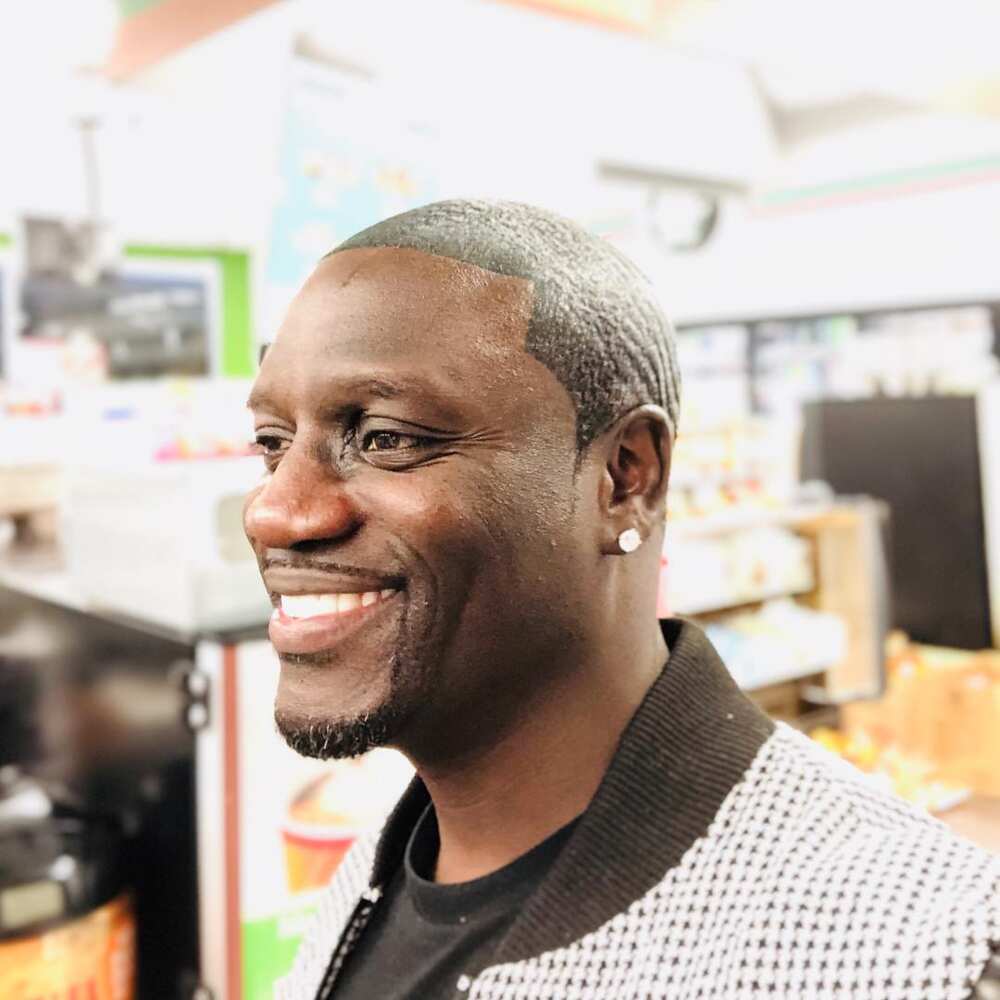 Akon is a famous rapper, conscious hustler, and pop artist from when he released his first album in 2004. Through his music, the musician has had a chance to collaborate with many award-winning artists.
Akon's best songs
With six excellent albums, Akon has had quite a big number of hits to boast off. The list of songs by Akon is quite long and it is hard to pick the ones that are most loved and most popular. However, we have analysed his best eight music hits that are still trending.
READ ALSO: Top trending Enya songs 2019
Akon songs
Akon broke out in the music scenes in early 2000 with his song Convict. Over the years, he continues to woo his fans with his hits, precisely in the neo-soul genre. Below is a list of his top trending hits in 2019.
Right Now
The song "Right now" was released in 2008. It was the lead single of Akon from his third album Freedom. It was among his top 10 hits around the world. The single was more distinctly club-oriented. Below are some opinions of the viewers on YouTube:
It is the best song by Akon, and it deserves no. 1
It rocks and is one of the best
Well this song really stands out
I will always make up... Great Lyrics... It is Global, and everyone heard it all over the whole
Adorable voice... Does not feel like boring even be hearing for throughout the life
Lonely
It was released in 2005. Lonely led the Universal Music Label SRC Record to catch the attention of Akon and this made them convince him to sign a contract with them. It was his major worldwide hit in at least ten countries. With it, Akon was able to sell more than two million copies in the US. Here are some of the comments from YouTube:
It is the best song that expresses the pain of a lonely heart
I like this song this is very good its lyrics is very good
No words can describe what it represents. If Chuck Norris ever had a broken heart, he would sing it
Amazing
Hold My Hand
It is a dream of many to dance, dress and build a career like Michael Jackson. It was an honor for Akon to collaborate with Michael Jackson. They made such an excellent combination, and their voices meshed so well. Look how YouTube fans reacted to this song:
Love this song. Always hear it when I am sad. Truly an optimistic.
Perfect fusion. Makes anyone feel better.
Best musicians perfect fusion
King of Pop With The greatest American African singer awesome!
Just love it... It's made with the help of the two greatest singers in the world man... Akon and MJ... And what a voice both have in this one!
This one is perfect
READ ALSO: List of all Tasha Cobbs songs so far
Oh Africa
His big love to the continent and African origin resulted in the incredible song above. The singer dedicated a beautiful song to Africa. It has so much African theme in it, such as the beats which bring the vibrancy and effectiveness. It helps in the celebration of the culture and spirit of Africa. The song also can be regarded as a well-blended collaboration between Keri Hilson and Akon. People on YouTube had many good things to say about it:
This song is amazing! It should be in the top ten.
This song is a good preserver of my 2010 FIFA World Cup memories. I was ten then, & I remember everything well. Akon & Keri Hilson are awesome in this video.
It is one of the amazing memories of the world cup 2010
Nice one...
I Wanna Love You
It was a great collaboration between Akon and Snoop Dog. In 2006, this track was continuously playing on almost every radio station globally. It was a classic summer jam during that season. Check out some fans reaction on YouTube:
The most melodious music I have ever heard
This type of music is made for true lovers. I love this. This just touched my heart, and my friend sings this for me.
The best song I have ever heard should be in the top 10 list
This song is made for true lovers I love this
Very high quality sound the best voice I have ever heard
The best song in the world
Don't Matter
This track was released in 2007. It was a good song, although the message brought contradictory views on polygamy. When such a message is passed on by a male artist, on keeping a relationship going, it becomes more interesting to listen.
READ ALSO: Latest Wande Coal songs 2018-2019
People on YouTube showed much love to the single in their comments:
Wow what a song. It could not have better, and this thing should be in No: 3!
This song deserves much more up in the list...
Great music...
Probably his best ever...
Definitely not to be on no.8
Wow what a song. It could not have better, and this thing should be in No: 3!
Better than a few others on top really should be in top 5... Very touching
The best song ever
Locked Up
It was released in 2004 being his first single. Locked up is unique compared to his other songs with its distinctly street feel. The single launched his music career. It tells the story of Akon getting pinned up for a crime. Here are some views from YouTube fans on the song:
Back when Akon spoke of things he truly cared about, and it showed in the song. Unique lyrics and a fitting beat
How is this not in the top 5? Much better than Right Now, his older music was way better, vote Locked Up
Love it boo boo
Pot of Gold
The introduction of this song is spectacular where it starts with a gospel piano. It is full of positive feedback and explains how people work hard just to make it in this cruel world. It built a bridge of not rapping old financial struggles but on how to raise a whole group concern on poverty.
Akon songs are loved and widely celebrated. He has been in the industry for more than a decade, and through his music, a lot of people have been inspired. We celebrate Akon best songs.
READ ALSO: Latest Mayorkun songs 2018-2019
Source: Legit.ng