Lil Baby net worth: how has the rapper earned all his riches?
Lil Baby net worth is one of the things that the rapper's fans are most interested in. The rapper, whose list of hits include Woah, Forever, Drake's Life Is Good remix, and most recently, Know My Rights, is quite wealthy.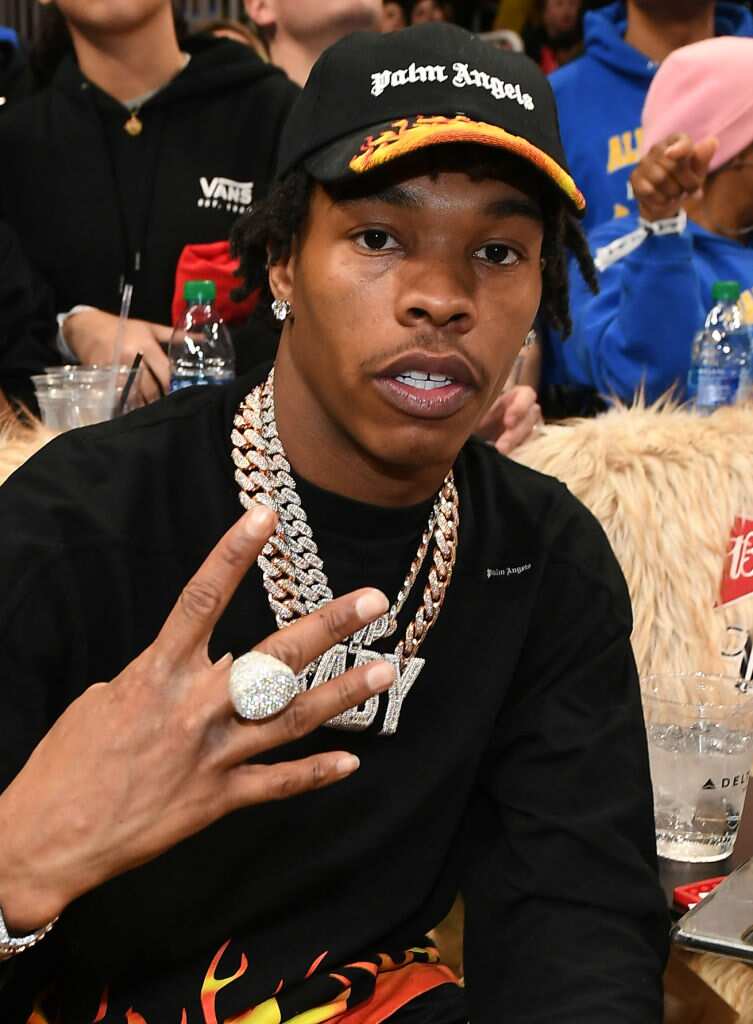 Lil Baby has built his career off telling mythical stories of how he has accumulated a lot of cash. He is so successful right now that you will have to part away with around $100,000 to feature him in a song. Lil Baby has amassed a lot of wealth from his music career and never shies away from flaunting it to the public.
He is known for dripping in diamonds and also likes dressing up in designer brands such as Gucci, Dior and Louis Vuitton. However, do not let his boastful nature fool you into thinking he is not a selfless person. On The Breakfast Club, he stated that the greatest feeling he ever has is from doing good deeds for other people.
He has been known to occasionally surprise his family with extravagant gifts including expensive cars and most recently, a home for his mother. He paid for the house fully in cash.
One of his latest songs, Sum 2 Prove, depicts his rise from rags to riches. The cross-cutting, as well as the before and after scenes of the music video, depict the 26-year-old rapper performing the same verse from the same house he gets evicted in.
The music video ends with him returning to his home, which bears a 'sold' sign in the front yard. He hands the keys to an older woman, presumably, his mother. They enter the huge house having hustled their way from past-due mortgage payments to cash ownership.
How much is Lil Baby net worth?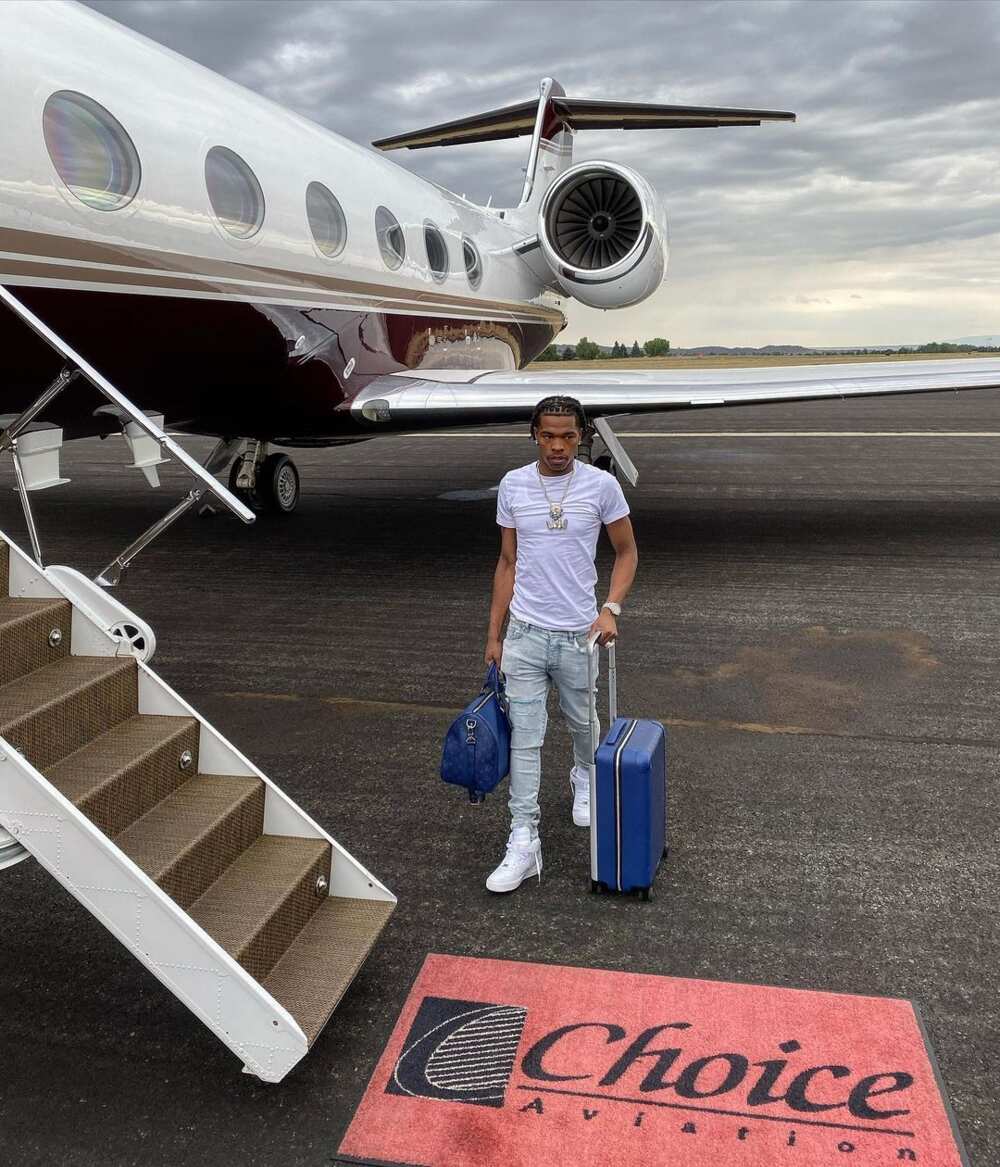 Lil Baby net worth is estimated to be around $5 million. However, this number may be slightly understated, considering the massive sales his records have scored, and not to mention, reaching the No.1 spot on Billboard 200 this year with his latest album, My Turn.
His beginnings and rise to fame
Born on December 3, 1994, Dominique Armani Jones, professionally known as Lil Baby, is an American rapper, singer, and songwriter. He was born and raised in Atlanta, Georgia, in the Oakland City neighbourhood.
He was raised by his mother alone, together with his two sisters. His father left the family when he was just two years old.
Lil Baby dropped out of Booker T. Washington High School in the ninth grade even though he was not struggling academically. He did it so that he could venture into other activities.
Lil Baby did not have much growing up. His mother struggled to put food on the table, which made him start hustling at a young age.
Young Lil Baby made his money from dice games as he possessed great talent and skills on how to go about the game. His sister told a story of how he once turned $60 to $100.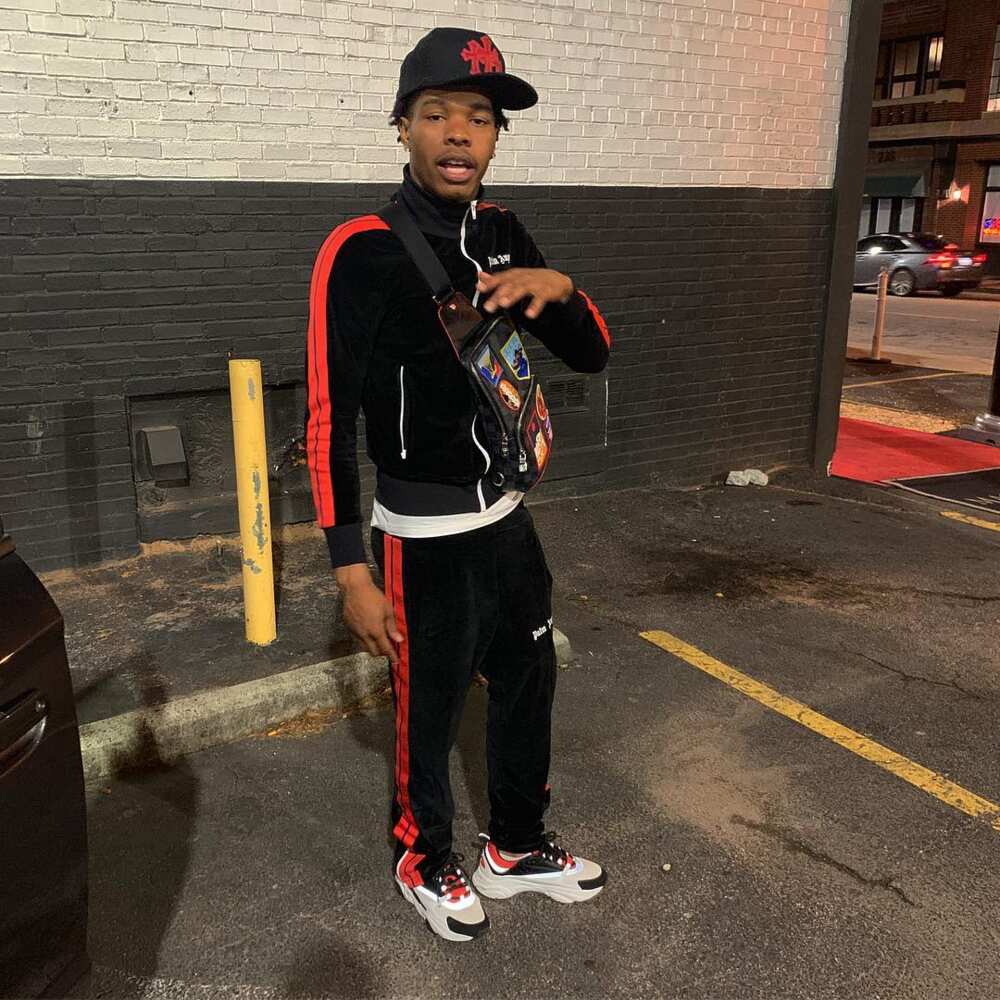 He also did a little street hustling, which came with a few consequences that landed him in prison before the age of 19.
Lil Baby albums
Lil Baby signed with Quality Control in 2017, and this was the same year that he released Perfect Timing, (the mixtape was a collaborative effort by all of his childhood friends), Harder than Hard and 2 The Hard Way with Mario.
It was during this time frame that he put out songs with Lil Yachty and Young Thug. He also released My Dawg, a moderate hit that reached No. 71 on the Billboard Hot 100.
2018 was notably his biggest year. He released a single featuring Drake called Yes Indeed. The song won him a lot of attention, bearing the fact that it had featured an icon like Drake. Yes Indeed reached No. 6 on the Billboard Hot 100.
Lil Baby album in 2018 was Harder than Ever with two mixtapes, Drip Harder and Street Gossip. One of his mixtapes, Drip Harder, included his infamous song Drip Too Hard, which made it to No. 4 on the Hot 100 and Billboard 200.
Harder Than Ever featured industry big names such as Drake, Lil Uzi Vert, and Offset. The album entered the Billboard 200 album chart at No. 3.
2019 saw Lil Baby starring in the film How High 2, and releasing a handful of singles including the Future collaboration Out the Mud, preceded by Woah, and Sum 2 Prove.
Lil Baby new album of 2020 is called My Turn, which is his second studio album. It came out in February 2020. It was aptly named My Turn since it went straight to No. 1 on Billboard. The album sold over 197,000 units, which are estimated to have earned him $2.9 million.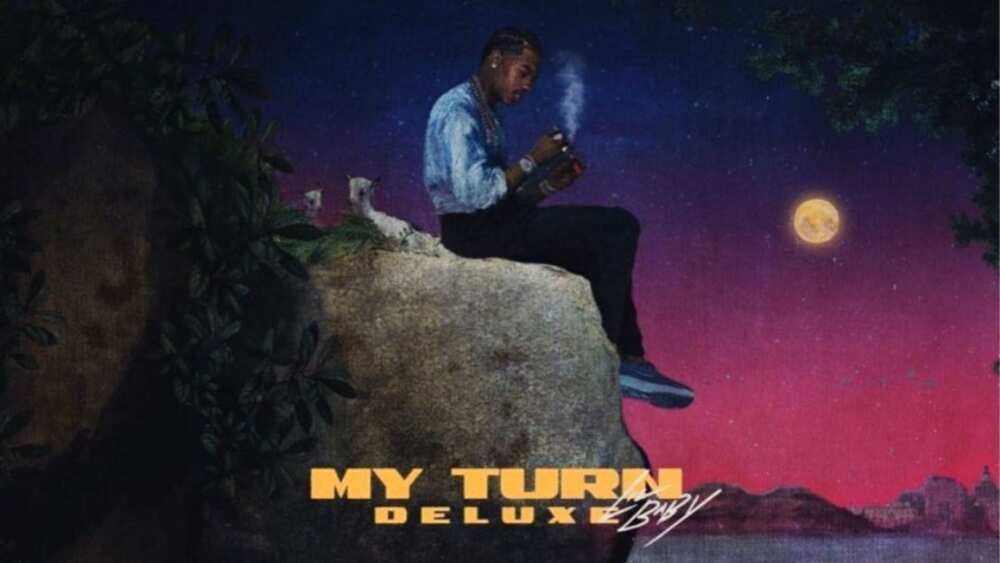 The album features guest appearances from Gunna, 42Dugg, Lil Uzi Vert, Moneybagg Yo, Young Thug, Future and the icon himself, Lil Wayne.
My Turn has received lots of great reviews and has become his US number-one album.
How much are Lil Baby concert tickets?
You can find tickets to his concerts for as low as $63. However, his average concert ticket will set you back a good $92.
Lil Baby concerts have been declared as one of the most entertaining sets to be in. His performances are always graced with his biggest hits such as Yes Indeed, Drip Too Hard, My Dawg, Sold Out Dates, Close Friends, Freestyle, and Deep End.
Touring is where the real money is made these days. His own tours are usually packed and sold out with over 60,000 fans at each venue. Taking this into consideration, it is fair to assume that he makes over 3.6 million dollars for one show. He has been known to charge as much as $75,000 to $100,000 per show.
Lil Baby merch
He has his own merch which sells on his website, where you can purchase an assortment of hoodies, T-shirts, posters, and even dice. The products on his site cost $12 all the way to $175 for a collection of single outfits, all of which are imprinted with his album banners and logos.
He has also done a couple of collaborations with famous brands such as Reebok.
Lil Baby cars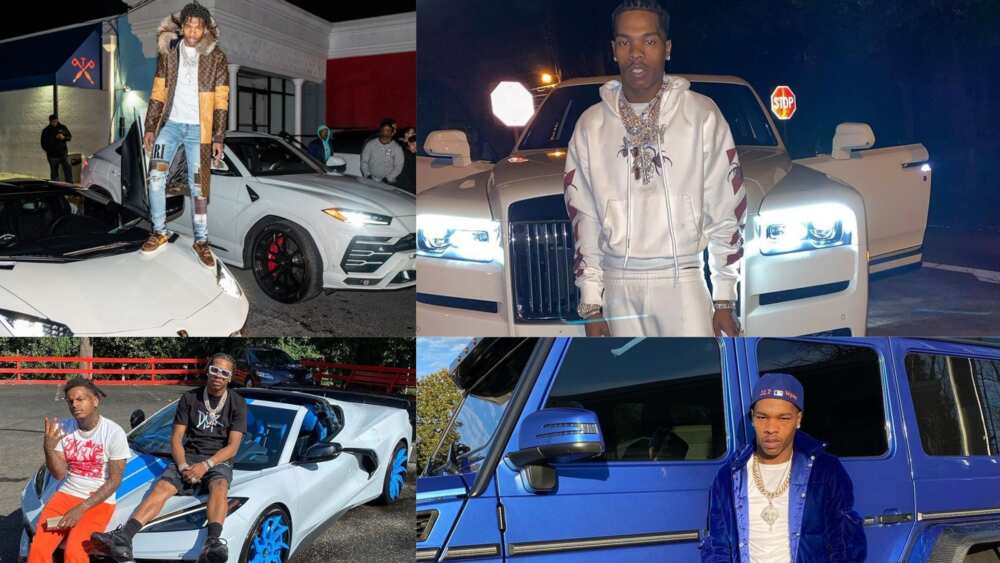 Sometimes, it is usually difficult to know which cars celebrities own. This is not the case for this superstar. He has always been known for his upfront type of character as he does not hide his personal cars. He also acknowledges the ones he uses for his videos or just rents.
One of his notable pride of joy is his Dodge Challenger Srt Hellcat, which goes for around $60,000. Over the years, he has also been seen on several occasions with a white Porsche.
He owns another luxury car, the Rolls Royce Phantom, that probably cost him a whopping half a million dollars. He also owns a new Corvette C8 Convertible, which is the cheapest car he owns.
Although all of these luxury vehicles are amazing, Lil Baby rapper most renown vehicle is a blue G Wagon.
His latest acquirements are the Lamborghini Aventador and Urus which cost him roughly half a million for the two cars. He went on Instagram posting pictures of the two cars, captioning that he had acquired them on the same day and had fully paid for them.
He loves the Lamborghini so much that he once gave out free CDs while driving in it.
He is also a huge jewellery collector and watch enthusiast. He has lots of Rolex watches, all of which are decorated in diamonds. His pieces are said to cost around $50,000 each. He is also a big fan of Cuban Link bracelets, rocking one on each arm, and these pieces go for around $10,000 to $15,000 each.
Lil Baby net worth is steadily growing as a result of his mind-blowing music. Having been in the industry for only a few years and accomplished so much already, his future looks bright.
REAL ALSO: Eminem net worth 2019-2020: How wealthy is the rapper?
Legit.ng reported that since the initial success of Eminem in the early 2000s, his net worth has grown steadily through album and ticket sales. He has also had great successes in endorsements with renowned companies such as Nike.
Despite the fact that he does not release music as frequently as other artists do, Eminem net worth keeps growing each year. This is a testament to his popularity, as well his exceptional quality of music.
Source: Legit.ng