Patoranking new album song list, reactions, where to download
The Nigerian King of dancehall has a new album out. Patoranking fans must be excited about this. They have a reason to be as Patoranking is a talented music artist who always produces hit songs. Patoranking new album is called "Wilmer". Why Wilmer? When did the album drop? How many songs are in the Wilmer album? You can find all the answers and even more in the article below.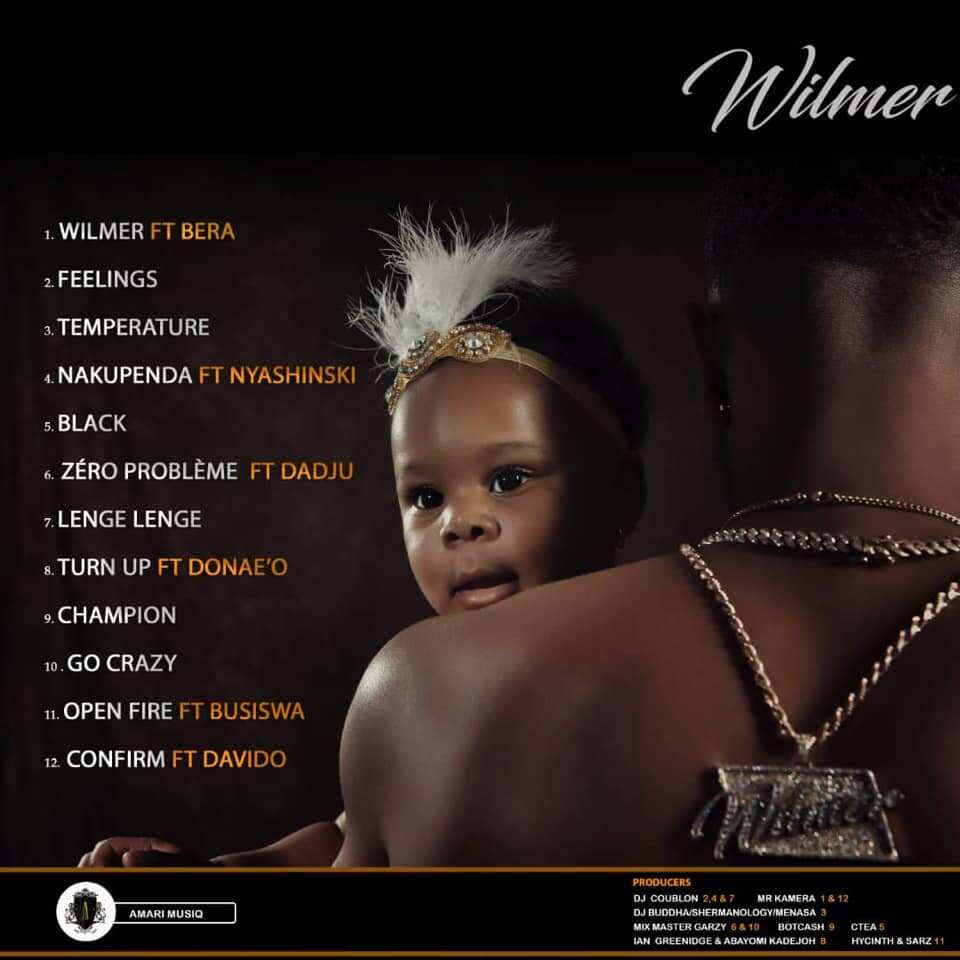 The album is named after his daughter. Wilmer is his daughter's name. This is because Patoranking got the inspiration for this album from his beloved daughter according to an interview with BBC. He went ahead to say that ever since Wilmer came to this world, she has been a blessing to him. Everything goes smoothly, and every day, the musician is usually happier than the day before.
Which songs are in the Wilmer album?
Before we get to the songs, it is good to know that the musician took two years to produce "Wilmer". That shows he took his time and money to produce something good and so far all those who have listened to it have no complaints.
In his new album, the musician features many renowned artists, some from Nigeria, some from Africa and others from different parts of the world. He features his fellow Nigerian Davido, Donae'o from England, Busiswa from South Africa, Dadja who is a French-Congolese singer, Nyashinski from Kenya and Bera a Georgian singer. It has twelve songs. Below is the song list from "Wilmer":
Wilmer ft. Bera
Feelings
Temperature
Nakupenda ft. Nyashinski
Black
Zero probleme ft. Dadju
Lenge Lenge
Turn Up ft. Donae'o
Champion
Go Crazy
Open Fire ft. Busiswa
Confirm ft. Davido
On Tuesday the 21st, Patoranking had a listening party for this album. The party was held at a private lounge in Ikoyi. The party was attended by the cream of cream both in fans and fellow musicians. Musicians like Tiwa Savage, Wizkid, Yemi Alade, Phyno, Don Jazzy, Denrele Edun among others all came out to offer their support to Patoranking.
The album's official release date was the 24th of May just a few days before his birthday. The musician's birthday happens to be on the 27th of May.
Here are some of the reactions for the new album
This is what people are saying about the new Patoranking album on Instagram. Most of the comments on Instagram are from fellow celebrities showing truly the album is a hit.
@marcel_albers01: ❤️❤️❤️❤️
@beraofficial: Classic
@highlyfavour_: Black is my favorite... Then Wilmer.. Then the rest...
@djcoublon: Fire Album
@adetsright: Wilmer is a vibe ❤️❤️❤️❤️
@realshinski: Let's goooo!!!
@taiwo_007: Forget all the comments go to iTunes and buy the freaking album I know I have
@mofe_ade: This is undoubtedly one of the best Nigerian albums in recent times!
This is what different people on YouTube are saying about "Wilmer".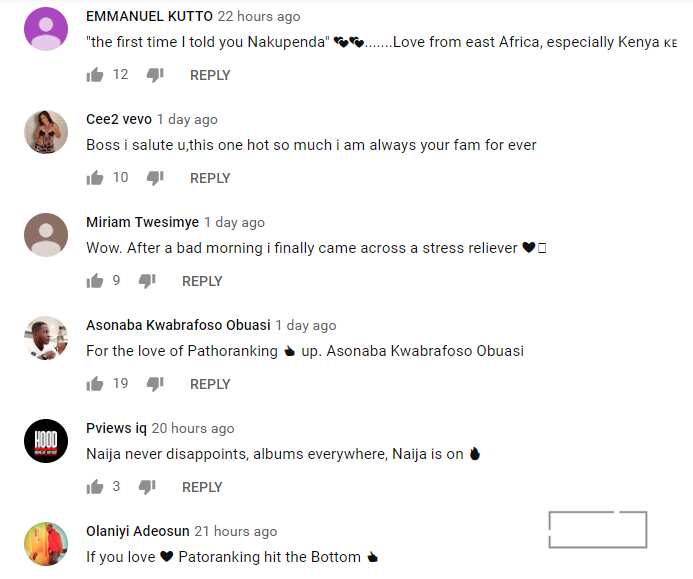 Where can one download the Wilmer album?
One can download the album or songs from ngwide. You can also stream the video and audios on YouTube.
That is all we had on Patoranking new album. Have you listened to it or some of the songs from "Wilmer"? If so, how did you find it? Leave your views and comments about all this in the comments section below.
READ ALSO:
Shatta Wale - God Is Alive audio, lyrics, reactions
Qdot - Koshi Danu video, lyrics, reactions
Source: Legit.ng