Christina Randall's biography: age, height, net worth, prison
Christina Randall is an American YouTuber and former inmate at a Florida state prison. She documented her experiences with the American prison and criminal justice systems about ten years after her release.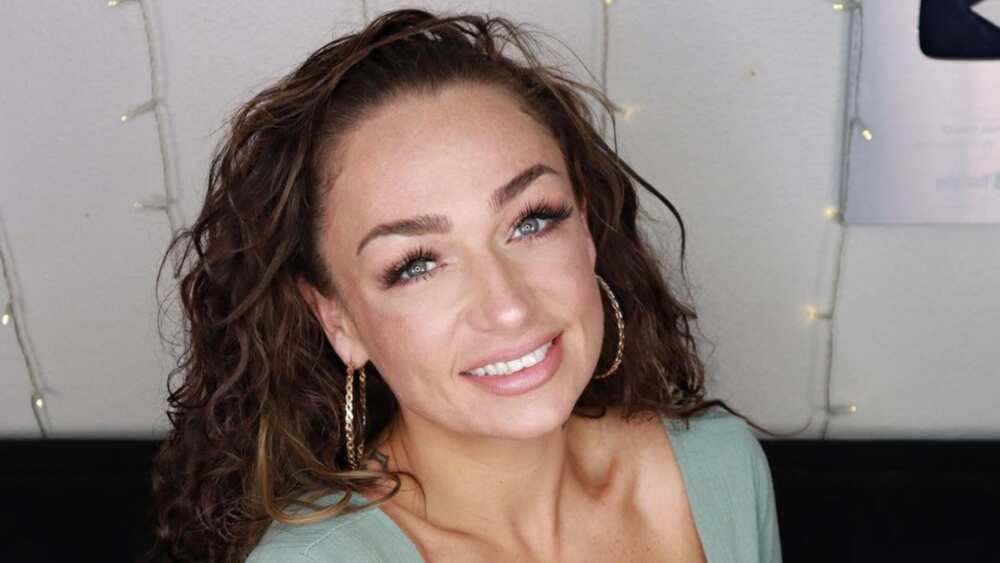 Christina Randall began vlogging on YouTube in 2016. She became famous after narrating her experiences behind bars on the channel. Christina's YouTube content comprises the latest fashion ideas, beauty tips, vegan recipes, and uplifting Storytime.
Profile summary
| | |
| --- | --- |
| Full name | Christina Randall |
| Gender | Female |
| Date of birth | 16 October 1984 |
| Age | 38 years old (as of June 2023) |
| Zodiac sign | Libra |
| Place of birth | Pensacola, Florida, USA |
| Nationality | American |
| Ethnicity | White |
| Religion | Christianity |
| Sexuality | Straight |
| Height | 6'1" (185 cm) |
| Weight | 110 lbs. (50 kg) |
| Hair color | Black |
| Eye color | Black |
| Marital status | Married |
| Spouse | Jeremy Randall |
| Children | 2 |
| Education | A degree in social work |
| Profession | YouTuber and reality TV star |
| Net worth | $1 million – $5 million |
| Instagram | @christinaarandall |
| Facebook | @ChristinaRandallOfficial |
| YouTube | @christinaarandall |
Christina Randall's biography
Christina Randall is a renowned American YouTuber. Some of her videos are about life in prison and the challenges of re-entry. Her channel helps the masses understand what inmates go through.
What is Christina Randall's age?
Christina Randall is 38 years old as of June 2023. She was born on 16 October 1984. Her zodiac sign is Libra.
Where is Christina Randall from?
The YouTuber was born in Pensacola, Florida, in the United States of America.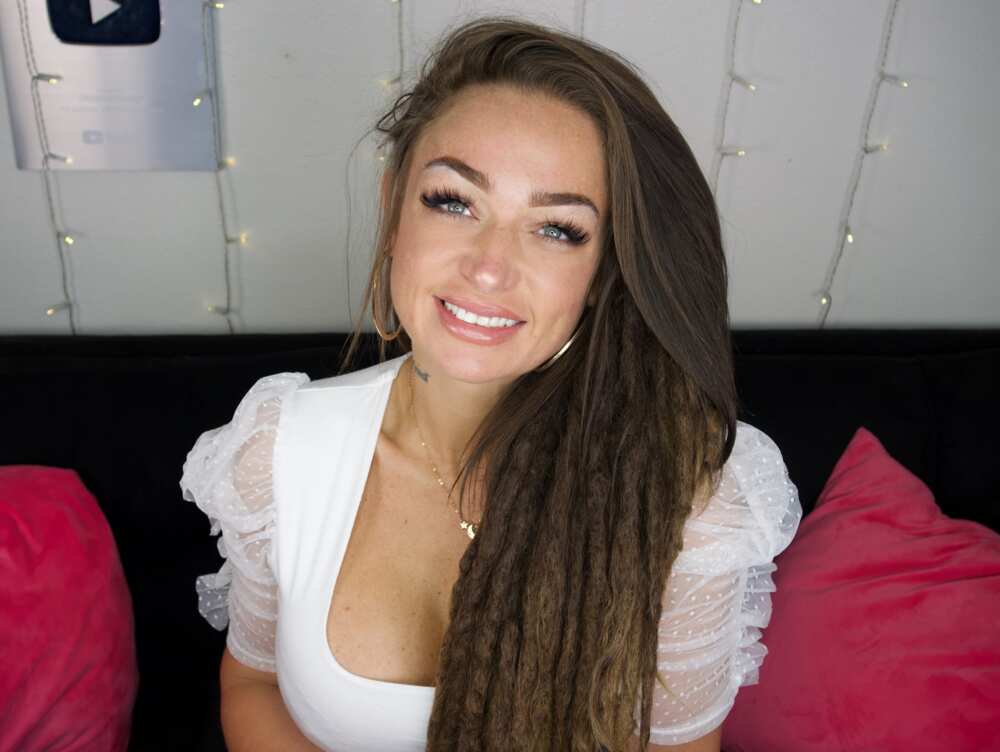 Christina Randall's childhood
Christina Randall's mother was an exotic dancer. She moved with the one-year-old Christina from Florida to Mexico with an abusive man involved in drug trafficking.
Christina has physical scars from the man's abuse. He used things like a burning stove to "discipline" her. She was three when her mum defended her from the man's beating and took her to hospital.
Christina's mother abandoned her at the Mexican hospital. The staff contacted her grandmother in Pensacola, Florida. She grew up in Pensacola under her grandmother's care.
Christina Randall's teenage life
Christina was barely a teenager when she first landed in a juvenile detention facility for breaking the law. She would fight with other kids and party with dangerous amounts of alcohol, narcotics, and the wrong people.
She hit a low point when she was 18. She was drunk at a party in a rough area of town. Two females got into a car to leave after trading blows with her. In an almost blackout state, Christina jumped into another car and rammed the back of their vehicle.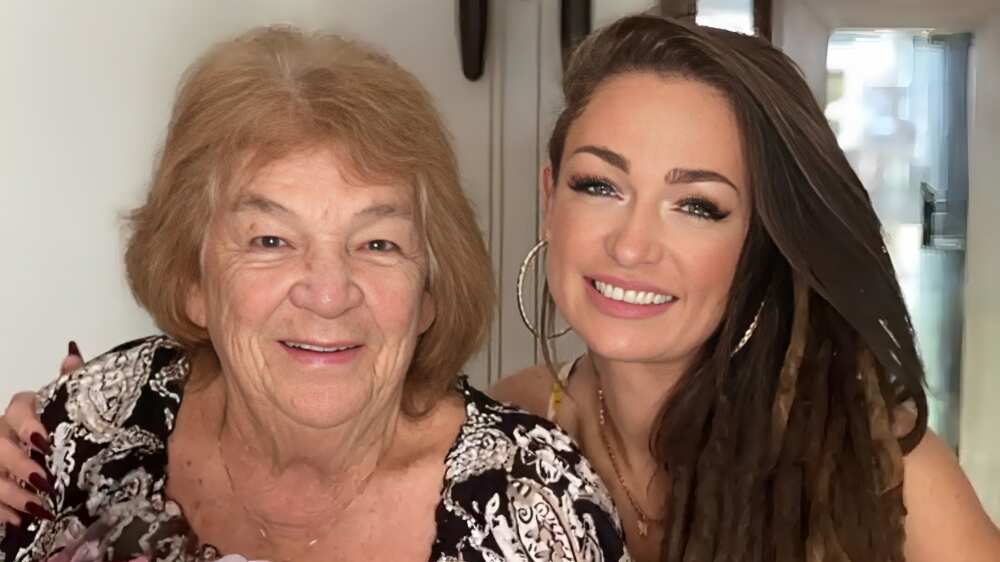 No one was hurt, including a baby in the rammed car's back seat. It was the child of one of the girls and a guy named Jeremy (Christina's high school classmate). Christina was mortified after discovering she could have hurt a baby.
Was Christina Randall prisoned?
Christina Randall was in prison for three years. She was arrested at age 21 after another fight — in which she wielded a glass bottle. Christina was imprisoned at Lowell Correctional Institution, Florida's main women's facility.
During the first half of her time in jail, Christina saw women heading to church services but was repulsed by the idea. She transformed after her encounter with the Kairos Prison Ministry International. They gave inmates food and drinks.
The YouTuber was released in May 2008. She stayed at a women's shelter in South Florida, eight hours away from her friends and family.
Christina enrolled in an undergraduate social work course while doing menial jobs like being a line cook at Wendy's and a janitor.
She felt she had hit a brick wall when her prison record hindered her from getting jobs after graduation. Organizations would not hire her after running background checks.
Christina started her YouTube channel in July 2016. Her videos took off in March 2019, a little over a year after she started posting on YouTube. She shared beauty tips, stories about life behind bars and the re-entry process, and memories of her wedding.
Christina showed viewers how to make jailhouse mascara using coffee grounds and water while explaining the "unspoken prison rules." She offered her perspective on incarceration and interviewed a former correctional officer about corruption among prison guards.
What TV show was Christina Randall on?
She was the first runner-up on Bravo network's Spy Games reality TV competition in 2020.
Christina Randall's YouTube channel
Her YouTube channel has 1.42 million subscribers, more than 400 videos, and over 188 million views as of June 2023.
Christina Randall's podcasts
You can listen to Christina Randall's Street Smart podcasts on various websites, including Apple, Spotify, Buzzsprout, and Listennotes. Her husband, Jeremy, and son, Jordan, participate in the podcast.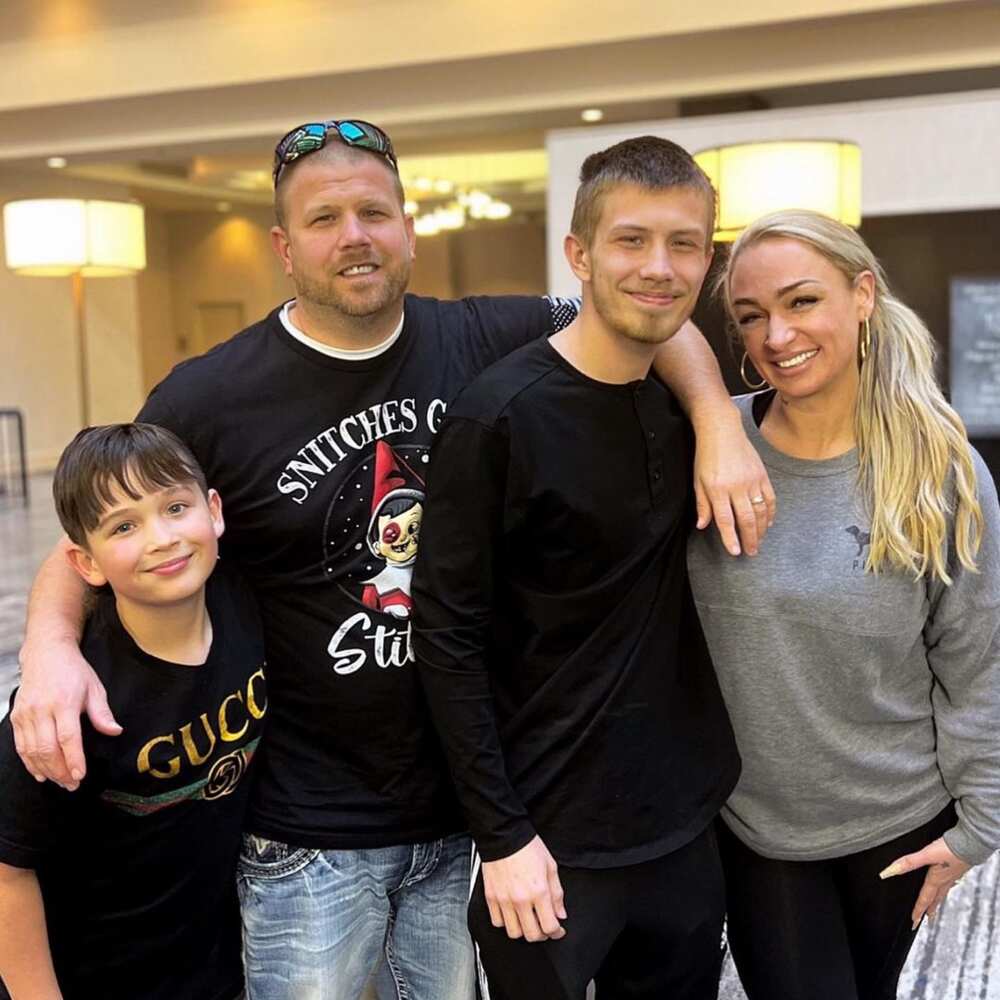 What is Christina Randall's net worth?
The website Besttoppers guesstimates that Christina Randall is worth $1 million to $5 million. Her primary sources of income are YouTube and podcasts.
Who is Christina Randall's husband?
The YouTuber is married to Jeremy Randall. She shared her wedding day memories on YouTube. Christina Randall's wedding was a low-key ceremony on a beach in the rain. Their sons, friends, and family attended the event.
How old is Christina Randall's son?
Christina and Jeremy Randall's oldest son, Jordan, is 19, while the youngest, Jayden, is 9 years old in 2023.
Is Christina Randall still married?
Christina is still married to Jeremy Randall as of June 2023.
What is Christina Randall's height?
Christina is 6 feet 1 inch (185cm) tall and weighs about 110 lbs. (50 kg).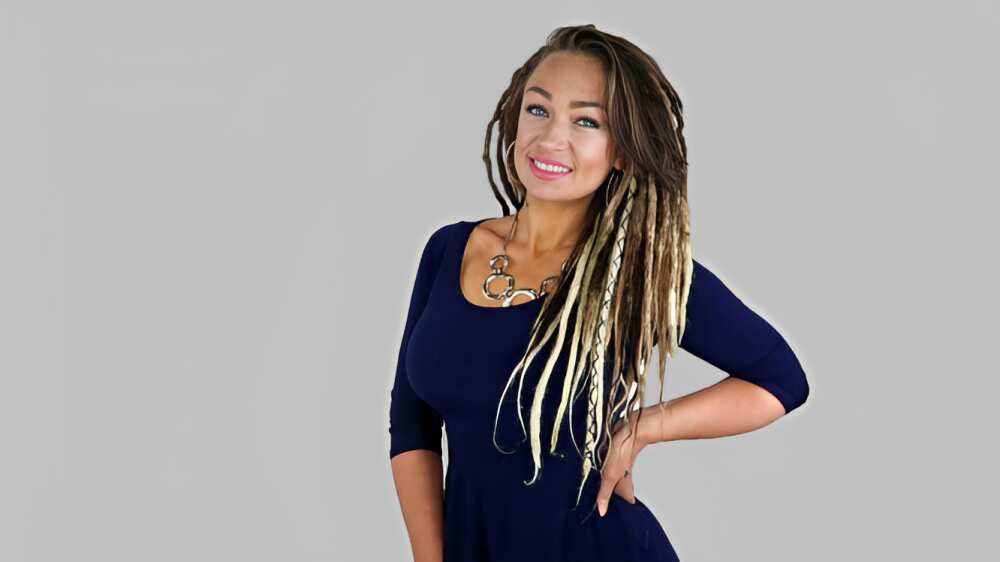 Facts about Christina Randall
Christina sees her channel as a platform to educate and reform people.
Patreon donors pay $5 monthly to watch videos she doesn't post on YouTube.
Donors pay $10 monthly to access her extra content on the Patreon website.
She doesn't compromise her integrity for money. Christina's content about prison life is raw and real.
Christina Randall's story gives the public insights into prison experiences and stories that may be difficult to access. She is among a handful of former prisoners with a massive audience on YouTube.
Legit.ng published Frankie LaPenna's bio. He is an American TikToker, Director of Photography, YouTuber, and internet influencer.
LaPenna believes laughter is the best medicine. People know him as the mustache guy, the green screen guy, and the dumbstruck guy.
Source: Legit.ng