Iron Resurrection cast: Who stars in the popular TV show?
Iron Resurrection is a reality television show in which a group of people go on a quest for vehicles in bad shape and turn them into marvelous and appealing automobiles. The show has four seasons so far. Some of the crew on Iron Resurrection cast include Amanda Martin, her husband Joe Martin, Jayson 'Shag' Arrington, Michael, Shorty, and Jason.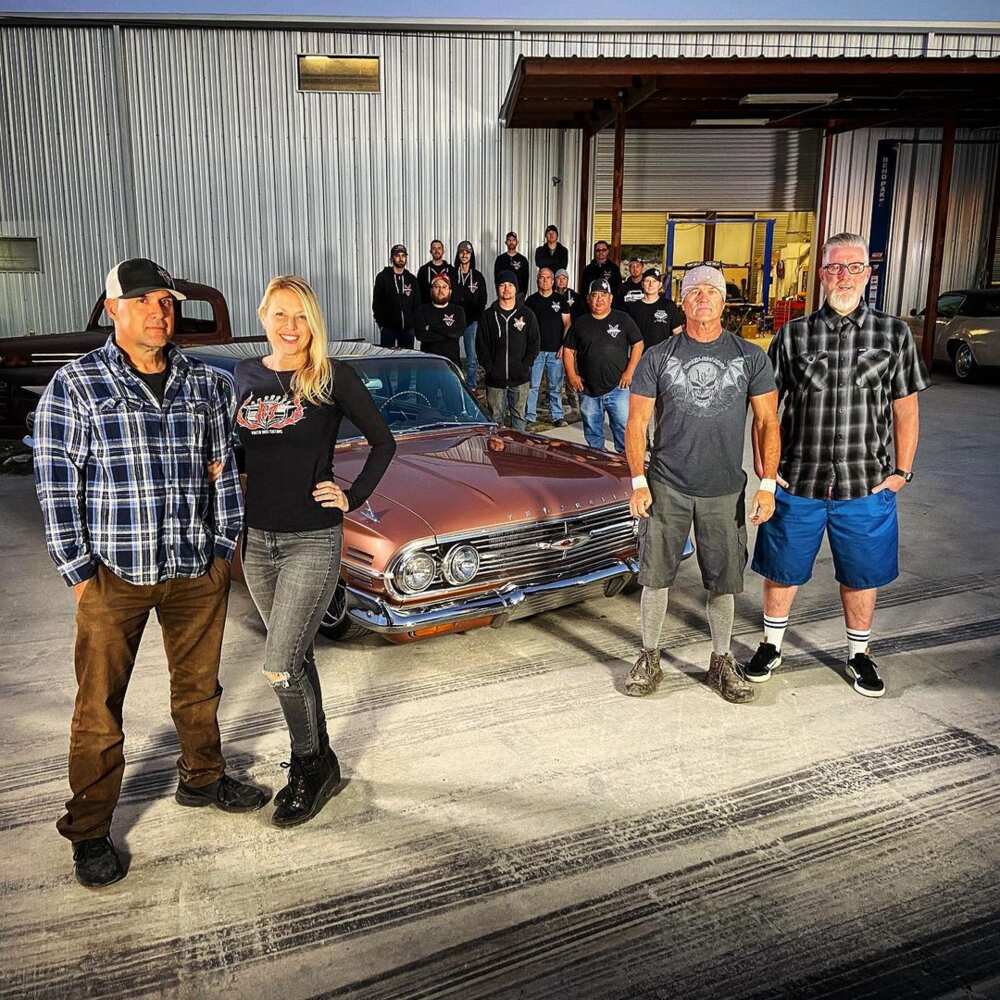 The Iron Resurrection TV show is directed by James Conant, who has been highly praised for his work so far.
The Iron Resurrection cast
Have a closer look at the cast of Iron Resurrection.
1. Joe Martin
Joe Martin was born on April 16, 1969, in Austin, Texas, USA. He is a TV star, a fabricator and a vehicle customizer. As of 2021, Joe Martin's age is 52 years.
Joe began his career working as a custom machinery designer and vehicle builder at the Monster Garage in Austin, Texas.
He rose to fame in 2004, when he participated in the reality TV show Biker Build-Off, which was aired on Discovery Channel. The show was a competition among mechanics from different countries, each trying to build a unique custom bike to see a better builder.
Joe Martin also works as the lead mechanic and artist for the Master Bros Custom. He uses old boats and vintage material to make bikes.
Designing a custom car and motorcycle has always been exciting for Martin, also known as the "Mechanical Master of Texas."
2. Amanda Martin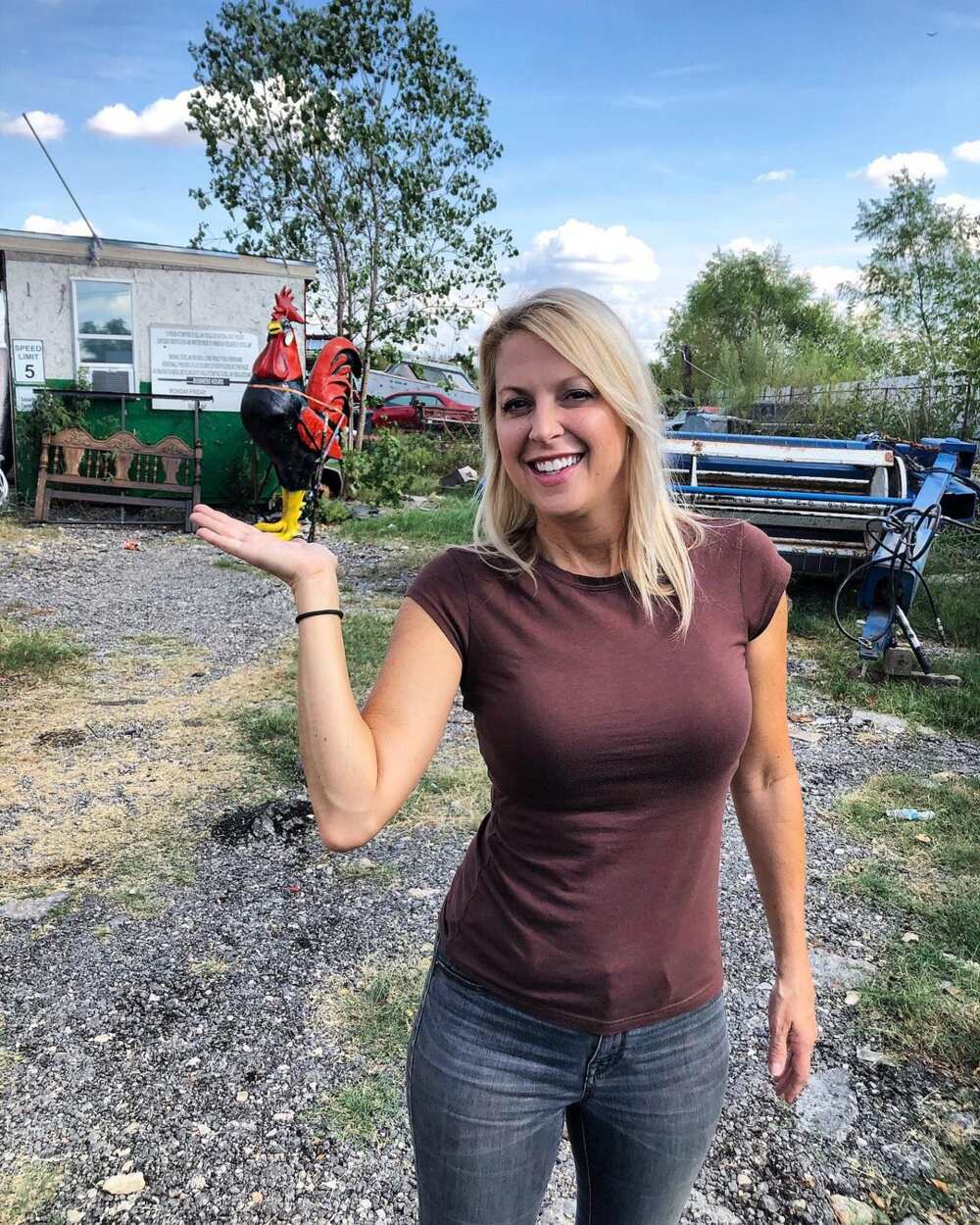 Amanda Martin was born in Red Oak, Texas, US, on December 11, 1973. As of 2021, she is 47 years old. The star was named Amanda Jil Keathley at birth, and her parents are Sandi Klapp Nafziger and Zachariah J Keathley.
She has three siblings - two brothers named Zack and Keathley and a sister named Wendi. Amanda is a graduate of Red Oak High School in Texas.
Before she became a famous TV star, Amanda worked in the financial sector holding different positions. She worked for Wells Fargo as a branch manager between March 2007 and December 2011. She has also worked for Pioneer Bank in Austin.
Concerning her personal life, she is married to Joe Martin, and both feature in Iron Resurrection. The couple lives in Johnson City, Texas, where the show is based.
Amanda's work in the series is to find damaged cars and bikes to give them a new look. She is self-taught when it comes to cars and bikes.
She co-owns the automobile building and refurbishing and customization company named Martin Bros Customs with her husband.
3. Michael Zabonik
Michael Zabonik is also famous for making appearances on the cast of Iron Resurrection. He is a welder and mechanic known for his excellent work in restoring and fabricating cars and trucks.
Michael was born on July 14, 1961. The reality TV star has been married twice; his first marriage was with Valerie K Zabonik. They got married on June 9, 1980, but divorced a few years later.
He then got married to Kimberly Kay Zabonik on November 8, 2011. The couple stayed together for almost three years and later on divorced.
4. Jayson 'Shag' Arrington
Jayson 'Shag' Arrington is a father, actor, and small business owner in Austin, Texas. Shag was born in the early 1970s to Bill and Joyce Arrington. His exact date of birth and age has not been disclosed so far.
When it comes to his personal life, he has been married to Danielle Davidson since November 25, 1999. The couple has two sons - Rayce and Zaine Arrington.
Rayce was born on February 11, 2001, and is currently 20 years old. Zaine Arrington was born on September 19, 2006. He is currently 14 years old as of 2021.
Shag Arrington also has excellent experience in the marketing field. He is a businessman with more than two decades of experience in the field.
His craftsman skills were very vital in bringing the vintage cars back to a good look.
5. Javier 'Shorty' Ponce
What is Shorty's real name on Iron Resurrection? His real name on the TV show is Javier "Shorty" Ponce. Javier is a specialist with a passion for working on automobiles.
He has dedicated his life to the field, having started working on cars at a very tender age.
On the show Iron Resurrection, Shorty is part of the engineering team that works on salvage cars destined for the junkyard.
6. Jason Martin
Jason Martin is Joe Martin's brother. Unlike his brother, Jason has stayed out of the limelight. Most of his personal life details are not known.
However, he is known for his work on Iron Resurrection (2016), Final Recourse (2013), and Leap of Faith (1992).
Other crew members
Take a look at some of the other members who play a role in the show.
Carl' Dirty Grande' Large
Manny Manny
Pompa Pompa
Joe Zadwick
Bama Brown
Steve Reyes
Rocky Hansen
Lee Farris
Simon Jowett
Jason Krenek
Ron Parker
Bernie Vujicic
Deborah Vujicic
Paul Castillo
Chuck Davis
Cindy Davis
Frequently asked questions about Iron Resurrection
Here are some more facts about the show's cast.
Is Amanda Martin married to Joe Martin?
Amanda is married to Joe Martin, and both feature in Iron Resurrection. The couple lives in Johnson City, Texas.
What is Shags real name on the Iron Resurrection?
Shags real name is Jayson "Shag" Arrington.
Who is Mike Z on the Iron Resurrection?
Mike Zabonik is a welder and mechanic known for his work restoring and fabricating cars and trucks.
How did Joe Martin meet Amanda?
Amanda met Joe through common friends and her brother, who worked at Martin's bike business. Joe's career in the industry was already doing great when the two lovebirds got married.
Hopefully, you now know a little bit more about the Iron Resurrection cast members.
READ ALSO: Top 10 best drummers of all time: who deserves to be on this list?
Legit.ng recently published an article on the best drummers of all time that you deserve to know. For many years now, musicians have blended the art of music by including drums.
Most western bands that play rock, jazz, pop, and R&B music include a drummer to embellish the musical timbre. Have a look at the best drummers of all time that have entertained fans with amazing drum beats.
Source: Legit.ng