100+ funny bios for Instagram to get a chuckle out of your followers
Are you looking to spice up your Instagram profile with funny bio ideas? One of the most effective ways to do that is by crafting memorable, funny bios for Instagram. Your bio is the first thing your followers see when visiting your profile. A nice bio makes a lasting impression.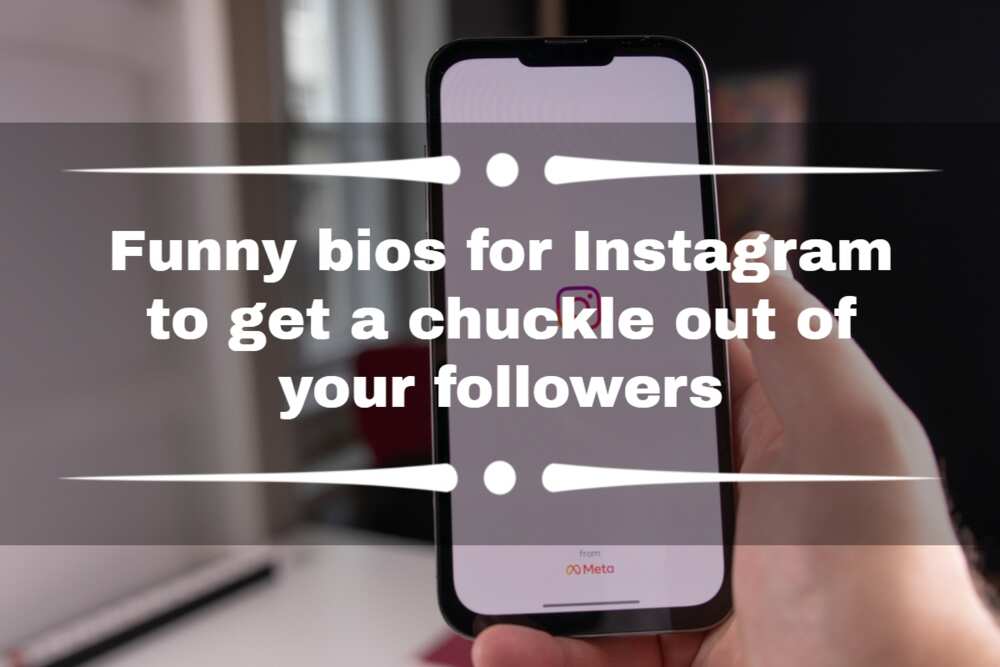 You do not have to struggle to craft a unique Instagram bio. With a click of a button, you can get any kind of bio idea that you desire. You can copy-paste it to your profile or customize it to suit your taste. Whether you are looking to showcase your silly side or make a witty observation, this post sorts you out!
Funny bios for Instagram
You want fun things to put in your bio, or maybe you want the funniest Instagram bios. This list gives the most funny things to put in your bio that will make you stand out.
Funny Instagram bios for girls
If you are a girl, check out these funny Insta bios that add humour to your social media profile.
Divine Diva waiting for her Prince Charming.
Sharing my sunshine as I go.
Life is too short to wear a boring outfit!
If beauty had a face, that would be me!
A girl in search of her love.
Why should boys have all the fun?
My standards are high, just like my heels.
I believe in making the impossible possible because there's no fun in giving up.
I shine from within so no one can dim my light.
I'm a woman with ambition and a heart of gold.
Happy girls are the prettiest.
Leaving a bit of sparkle everywhere I go.
Mumma's Daddy's Naughty Girl.
Shine Like a Diamond.
Not every queen needs a king.
Hot girl with a cool attitude.
Don't judge me if you don't know.
Love is my favourite mistake.
I know I'm lucky that I'm so cute.
Simple girl without attitude.
I can fight for what I love.
Just know that I am a dancer.
Attitude is my first personality.
Love to flirt with camera
Eat right. Stay in shape. Die anyway.
Funny Instagram bios for guys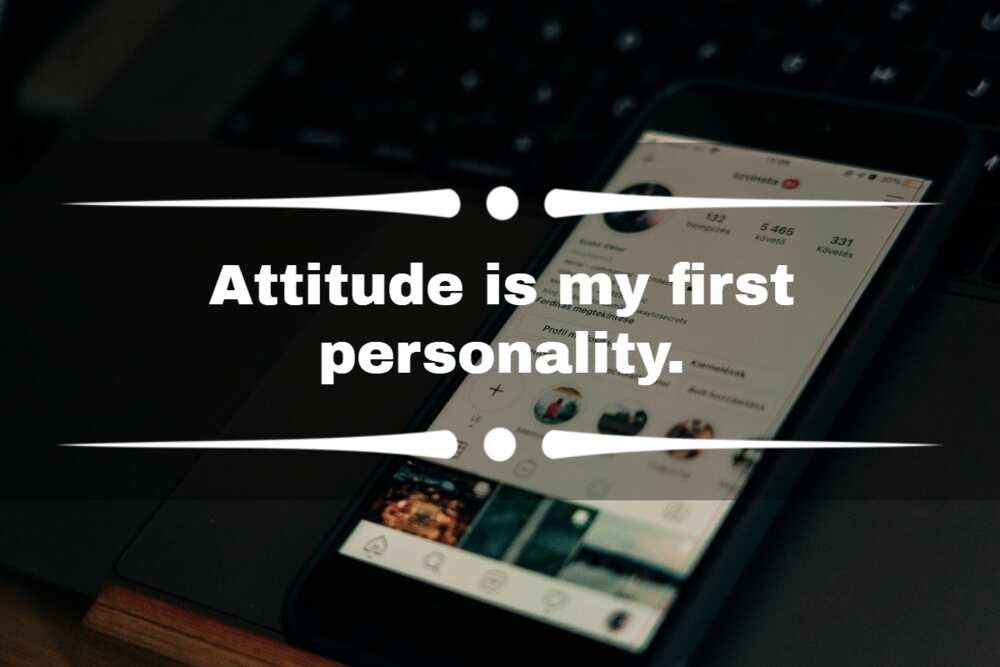 Are you looking to add some humour to your Instagram profile? Here are some funny bio ideas for guys that will capture your audience's attention.
He turned his cants into cans and prepared for his dreams.
We don't have to fear anything except fear itself
Responsibilities are what kills the fun of adulthood.
Don't worry. There's a beast inside every man that protects a queen.
I'm not loved for my six-packs but for my six cars.
A real man protects his queen and permits her excesses.
A no-guts guy can never taste glory.
The world needs beastly creatures.
Bro codes last forever.
Every man is a king already; you can just curve your kingdom.
A guy who never tries a scarf is like a warrior.
A brave man would put his skirt on.
No man sweats at anything.
An untrustworthy man has nothing.
A man can never relax until his dream happens.
Every man has to build something; enjoying it is for girls.
Real men don't chase children; they approach them in a Lamborghini.
I'm not a thief; I'm just taking what belongs to me.
Man is never judged by his looks but by what he brings to the world.
Man never seeks glory; he does seek achievement.
One man, including his father, shall never live on another man.
A man does not list his achievements; they speak for himself.
This dude is doing big things with his life.
Making money and memories.
Witty Instagram bios to make you stand out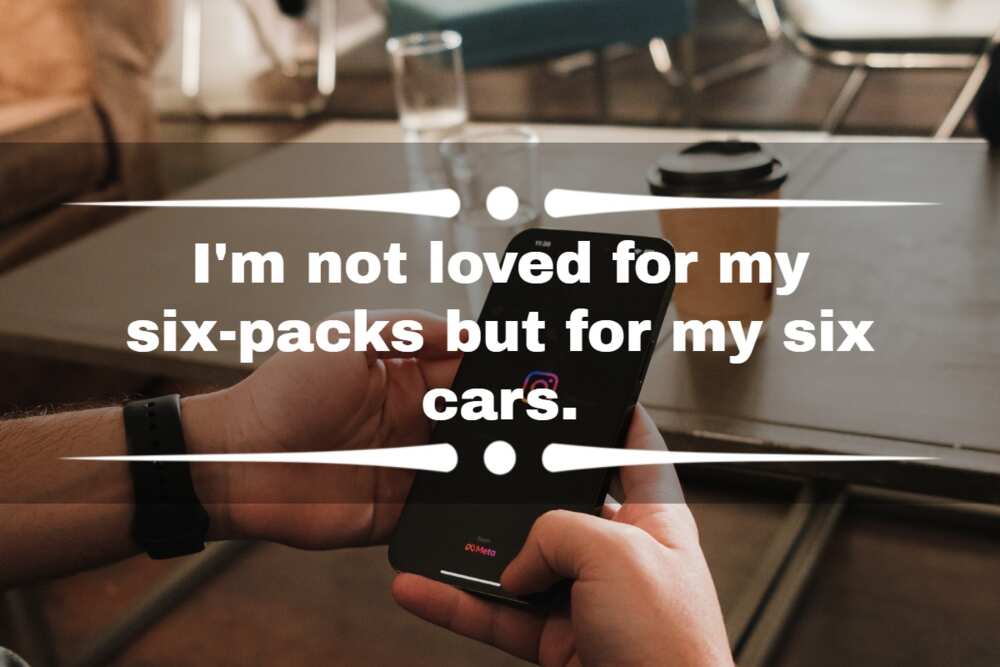 With heightened competition for attention on Instagram, a witty bio that showcases your unique personality will set you apart from the crowd. Here are some funny IG bios to use.
I'm so hilarious. I'm the only one who gets my jokes.
I wish I could swipe people left in real life, like Tinder.
Life isn't perfect, but your photos can be.
People say nothing is impossible, but I do nothing every day.
I'm suffering from an extreme case of not being a Kardashian.
Don't be ashamed of who you are. That's your parent's job.
If you go by the chemistry theory, alcohol is basically a solution.
It's not your job to like me; it's mine.
Less talking, more action. Take a look at my pictures if you don't believe me.
You gonna argue with me, then I on my Caps Lock.
Failed to guess my name? Follow me on Instagram!
I apologize for anything I post while hungry.
God is working all night on my prayers.
Simply look at me. God is amazingly creative.
If you want the tea, follow me.
Be bold or italic. Never Regular.
Life is short, so I'm smiling while I've still got all my teeth.
I'm so cool. I wasn't actually born; I was defrosted.
Busy converting oxygen into carbon dioxide all day.
One day, I hope to become a grown-up.
I'm so naturally funny because my life is like a joke.
I'm so cool that even ice cubes are jealous.
I feel I am the undiscovered supermodel.
You can follow me or die.
Follow my Instagram, or I'm not your friend anymore.
Creative Instagram bios that tell your story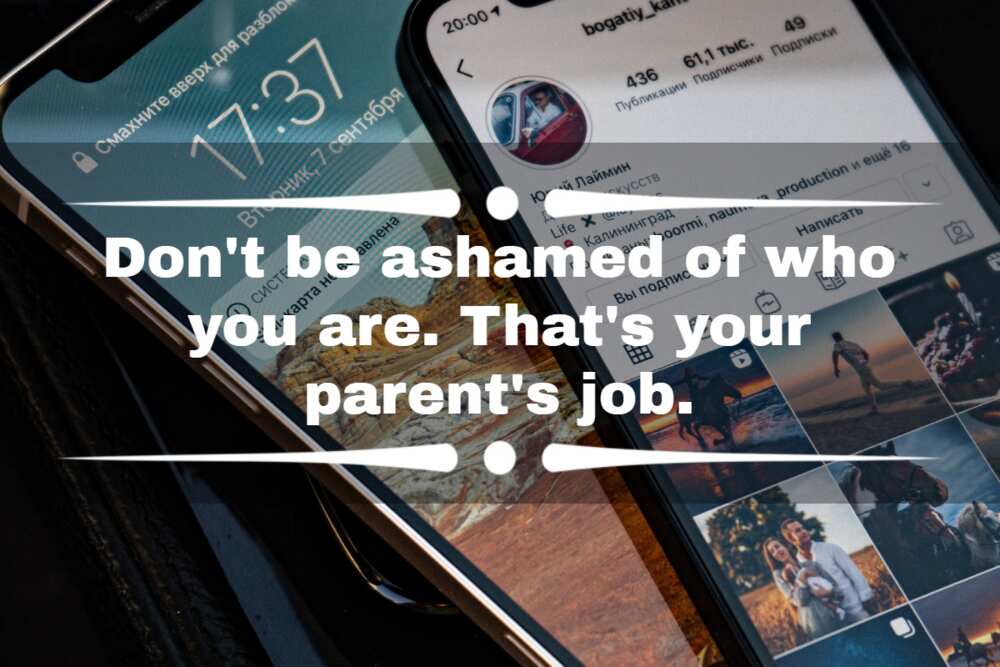 Crafting a creative Instagram bio is like painting a picture that tells your story in just a few words. Here are some captivating bios that can spark meaningful connections.
If life is not smiling at you, give it a good tickling.
I like hashtags because they look like waffles.
I can resist anything except temptation.
Yup, I'm just another Instagram influencer.
Love may be blind, but marriage is a real eye-opener.
ETC. End of Thinking Capacity.
I absolutely hate Instagram and anything else having to do with hashtags.
Can someone tell me my Instagram username? I locked myself out, and I do not know what to do.
Instagram bio currently loading.
My mother told me not to talk to strangers. I never talk to myself anymore.
Age is an issue of mind over matter. If you don't mind, it doesn't matter.
Catch flights, not feelings.
Keep rolling your eyes. Maybe, one day, you'll find a brain back there.
I changed my password everywhere to 'incorrect.' That way, when I forget, it reminds me, 'Your password is incorrect.'
Be all in or get out. There is no in-between.
One day, I'm gonna make the onions cry.
Knowledge is like underwear, important to have, but not necessary to show off.
Life is too short to update Instagram bios.
I'm out here hustlin' to claim what's mine.
Always give your 100% unless you're donating blood.
I wish my wallet came with free refills.
Recommended by 4 out of 5 people that recommend things.
It takes patience to listen and skill to pretend you're listening.
Words cannot express my passion and love for Fridays.
The best of me is yet to come.
Best Instagram bios to attract following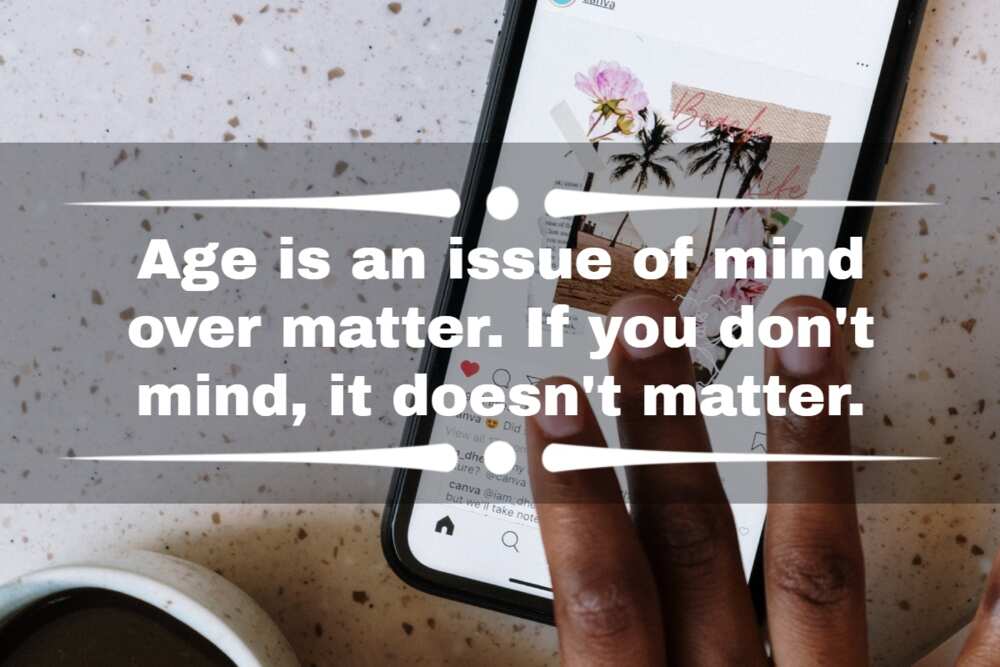 Creating the perfect Instagram bio is key to attracting a loyal following. Keep it short and sweet while also showcasing your brand.
I don't sweat – I sparkle.
Bad choices make good stories.
My opinions may have changed, but not the fact that I'm right.
The past, the present, and the future walk into a bar… it was tense.
Sure, I do marathons. On Netflix.
I can't remember who I stole my bio from or why.
My mind's all made up. Please stop confusing me with the facts.
If a person told you they were a pathological liar, should you believe them?
Sometimes the first step to forgiveness is realizing the other person was born an idiot.
Reality called, so I hung up.
My thoughts are so deep even the ocean gets jealous.
Maybe if we tell people the brain is an app, they will start using it.
They call me Febreeze because I'm so fresh.
Follow me, then follow the link below!
Sometimes I pretend to be normal. But that gets boring really fast. So I go back to being normal!
Out of my mind. Be back in five minutes.
Brains are awesome. I wish everybody would have one!
Professional procrastinator.
A bad attitude is like a flat tire. You can't go anywhere until you change it.
The scarecrow got promoted. It was only fair. He was outstanding in his field.
You couldn't handle me. Even if I would come with instructions!
Only dead fish go with the flow.
I work for money. If you want loyalty, get a dog.
The road to success always seems to be under construction.
If there would be an award for being lazy, I would send someone to pick it up for me.
Everyone on this earth is self-centred; the difference is the radius.
With over 1 billion active monthly users on Instagram, standing out amongst the crowd can be quite a task. One way to showcase your individuality is through your bio. By utilizing any of these funny bios for Instagram, you can bet on catching your followers' attention and even gain some new followers along the way.
Legit.ng recently published an article with 50+ good TikTok quotes, bios and captions to help you go viral. Creating intriguing TikTok quotes necessitates a creative imagination. However, it can be difficult because not everyone is creative enough to create one.
Your work will become more interesting with original TikTok quotes, bios, and subtitles, resulting in more views and likes. It is also a good method to excite your fans and give them a sense of your personality, which might help you become viral.
Source: Legit.ng